Axios AM
November 05, 2019
☕ Good Tuesday morning. It's 90 days until the Iowa caucuses.
Today's Smart Brevity™ count: 1,185 words ... 4 minutes.
1 big thing: U.S. firms scramble to duck tariffs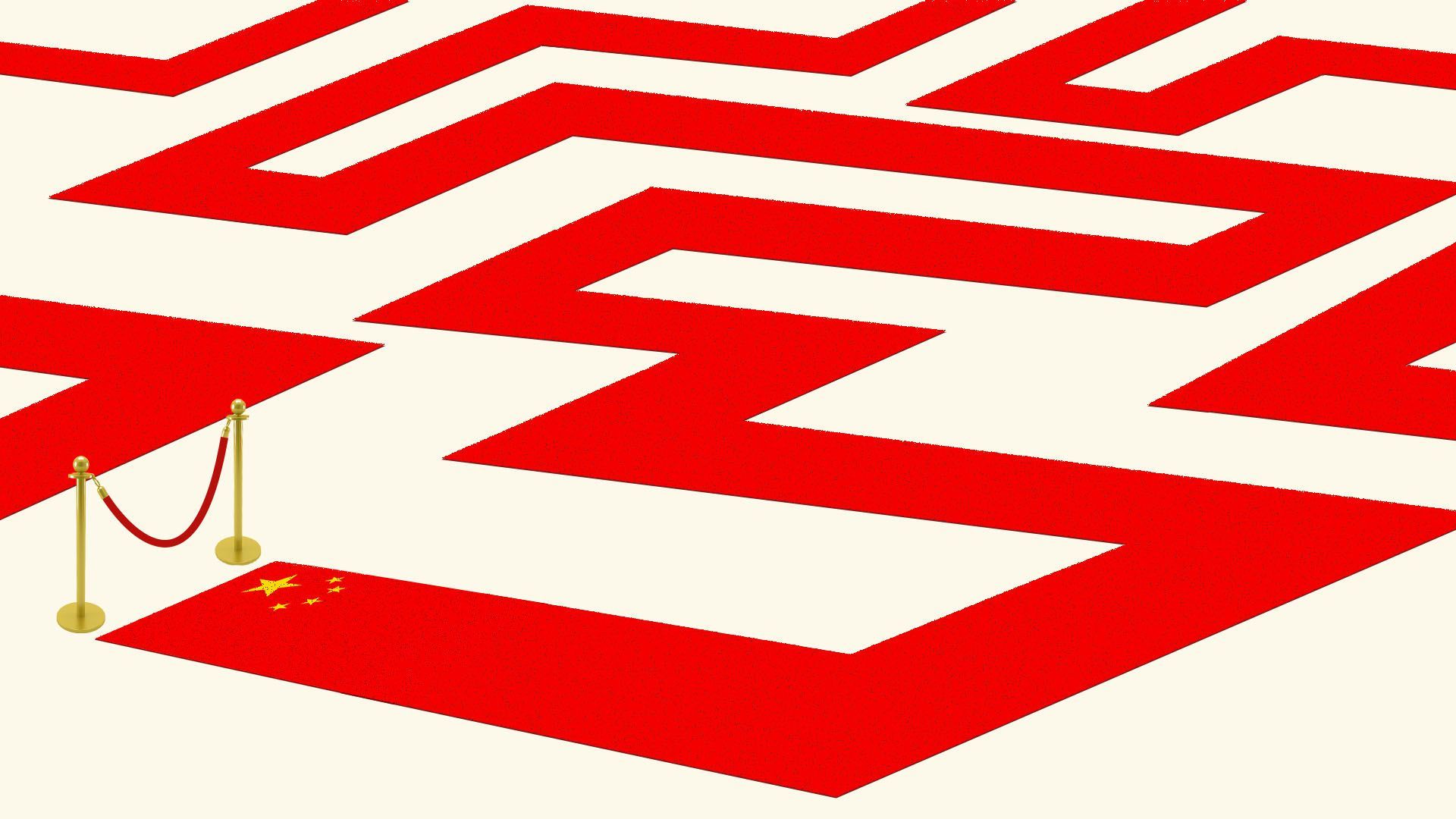 A shadow industry has exploded to help U.S. companies win exemptions to President Trump's tariffs on Chinese goods, but businesses say they're having little luck gaming the opaque process, Axios' Courtenay Brown writes.
Of 44,000 applications submitted to the president's trade office, only 4,800 have been approved, according to an analysis for Axios by George Mason University's Mercatus Center.
"The U.S. Trade Representative's exclusion portal is the most important place for the global economy right now," Daniel Ujczo, an international trade and customs lawyer, tells Axios.
"If I'm an economy-watcher, I'm going to be watching who's getting exclusions and who's not," says Ujczo, whose firm, Dickinson Wright, has filed exclusions on behalf of clients.
Why it matters: A lot of money is at stake. Tariffs on goods coming from China, imposed by Trump in several waves, have already cost businesses billions.
CEOs warn they may have to pass these costs along to consumers, if they haven't already.
The import taxes run as high as 25%.
The intrigue: To boost their odds of getting an exclusion, companies are hiring outside lawyers to file requests and flexing connections on Capitol Hill. But it's not clear how much either move helps.
Exclusion applicants say they're trying to do all the right things, but are sitting in limbo or "still ending up with products that are not being approved," Stephen Lamar of the American Apparel & Footwear Association tells Axios.
How it works: China tariff exemption hopefuls, including household names like QVC and Hallmark, are required to fill out a questionnaire on the USTR's web portal.
Companies are asked whether the product is available in the U.S., or if it can be sourced from countries other than China.
Applicants must explain whether the product is "strategically important" to China's "Made in China 2025" plan.
What's next: Sen. Lamar Alexander (R-Tenn.) recently wrote a letter asking U.S. trade representative Robert Lighthizer to "update and improve the current exclusion process and better inform businesses on how to respond."
2. 📱 The paid race for 2020
The 2020 presidential race is being fought online at a level we've never seen before, eclipsing the airwaves' traditional dominance, Axios' Sara Fischer reports.
Advertising Analytics says ad spending on the race so far breaks down as digital, 57.5% ... broadcast TV, 34% ... cable TV, 8% ... radio, 0.4% ... satellite, 0.1%.
Why it matters: TV is still one of the candidates' most important vehicles, especially during the general election. But its dominance is quickly being eaten by digital, including TV alternatives like ads on Hulu. 
The split so far between Facebook and Google leans heavily to Facebook — $56 million vs. $31 million.
Candidates typically begin to ramp up their spends on Google's YouTube later in the race, according to data from progressive technology firm Tech for Campaigns. 
TV's share will increase in the general election, when candidates pour more money into local broadcast get-out-the-vote ads.
The context: Well over half of ad spending in 2016, including House and Senate races, went to TV.
3. Exclusive data: 2020, one year out
Here's who's spending ...
... and where:
National ads account for $95 million in spending, per Advertising Analytics.
4. Pics du jour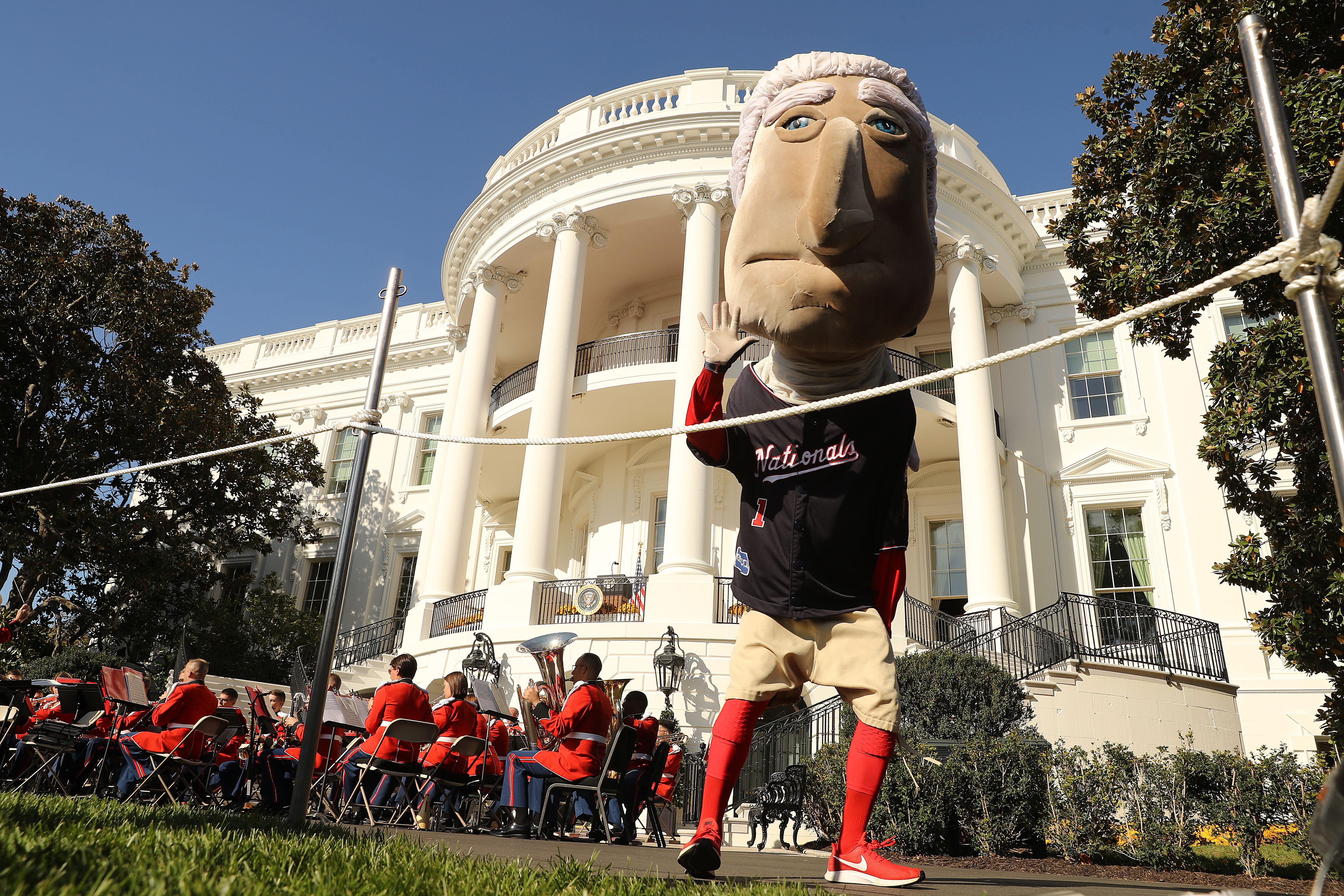 The Racing Presidents, a fixture of Washington Nationals games, joined the World Series celebration at the White House.
Below, catcher Kurt Suzuki in a MAGA hat, along with the First Lady, President Trump, manager Dave Martinez and general manager Mike Rizzo.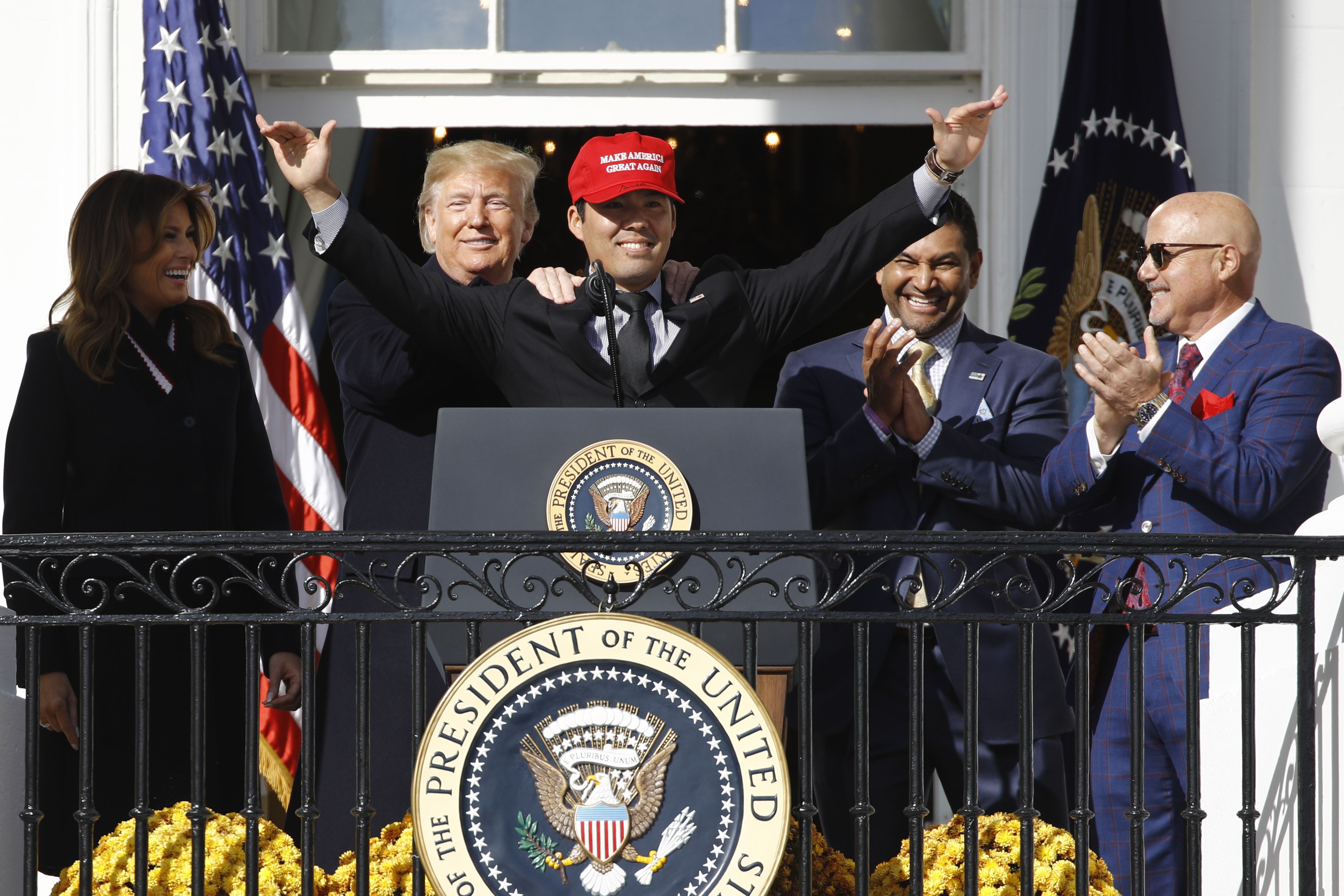 5. 🍑 Impeachment quick catch-up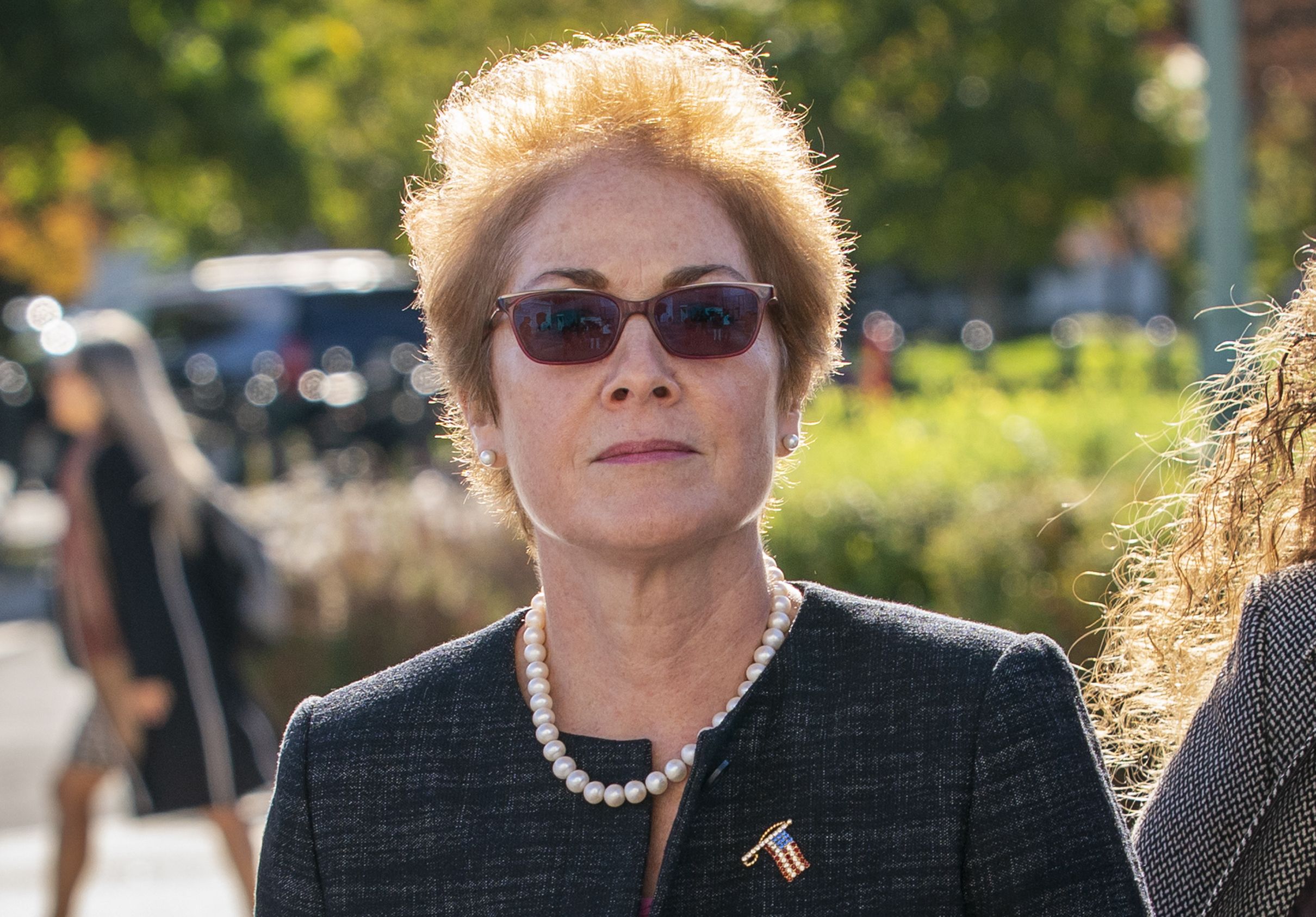 A transcript of testimony by Marie Yovanovitch, former U.S. ambassador to the Ukraine, "is the first in a wave of witness statements scheduled to be released in the coming days," the WashPost reports.
Why it matters: The release opens "a new phase of the impeachment inquiry that is also expected to include public questioning of Yovanovitch and other key figures."
"The testimony ... describes indignities that would once have seemed unthinkable in the U.S. Foreign Service," per the Post.
Yovanovitch said she "was advised by a colleague to turn to Twitter to improve her standing with the president before it was too late."
"You need to go big or go home," Gordon Sondland, U.S. ambassador to the European Union, told Yovanovitch, she recalled. "You need to, you know, tweet out there that you support the president."
"Yovanovitch said she felt it was not appropriate for someone in her position to write such a tweet."
⚡ Breaking ... Lev Parnas, a Rudy Giuliani associate, "has broken ranks, opening a dialogue with congressional impeachment investigators and accusing the president of falsely denying their relationship," the N.Y. Times reports.
6. 📈 Wall Street's banner year
Amid signs of future trouble, particularly in the Midwest, the Dow industrials climbed to their "first record since mid-July, the latest example of investors' faith in the domestic economy," the Wall Street Journal writes (subscription).
The index was buoyed "by optimism about a U.S.-China trade accord and last week's upbeat figures on third-quarter economic growth and October hiring."
"The rally brought its 2019 advance to 18%."
"Stocks, bonds and commodities have all posted outsize gains, with resilient consumer spending and labor-market strength easing fears of an imminent economic downturn," per the Journal.
"[T]he S&P 500 is up 23% for the year and on track for its best annual performance since 2013."
7. Army eyes Gen Z
The Army is targeting young people "with a new multimillion-dollar advertising campaign designed to help recruit more than 130,000 people over the next year with promises of jobs everywhere from bio labs to cyber and culinary arts," reports Bloomberg Government's Roxana Tiron.
It will use "data analytics and social media such as TikTok, Instagram, Twitter, and Facebook, to home in on teenagers who show interest in those skills and need help to develop them."
Why it matters: "Generation Z has had almost no contact or knowledge of the military which has largely fought wars abroad since 2001."
8. Sneak peek: Inside Don Jr.'s book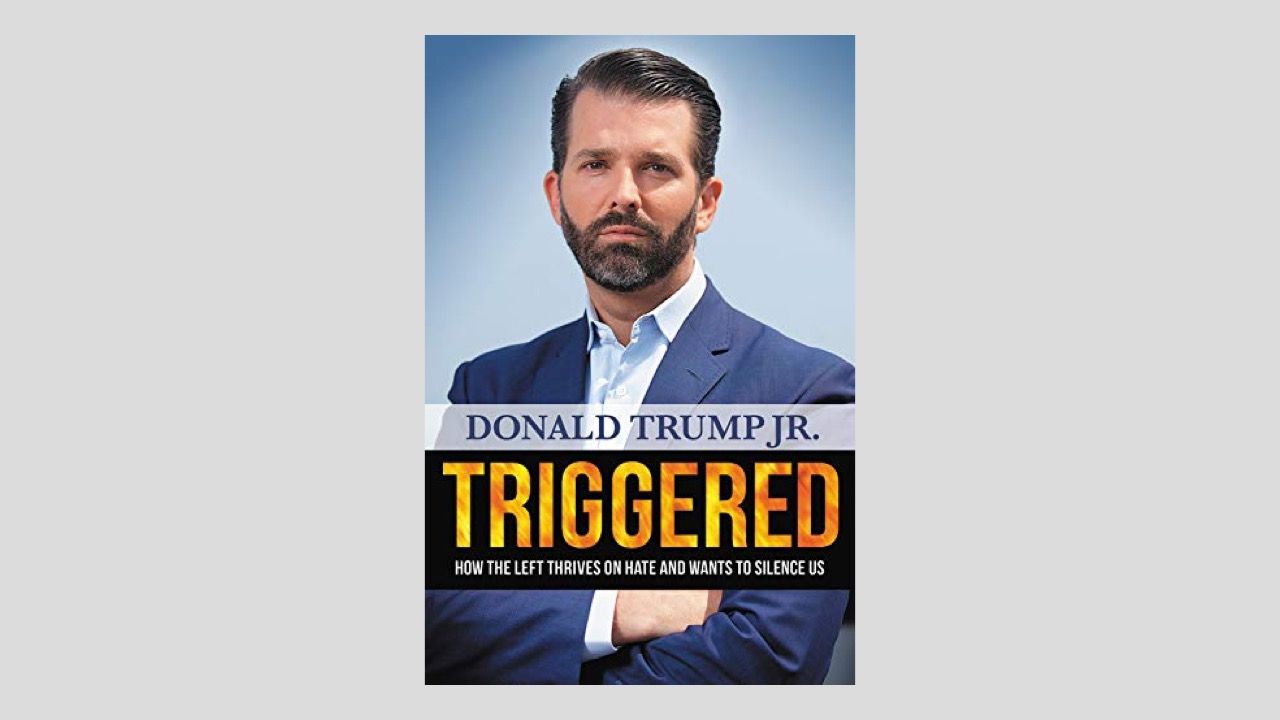 Donald Trump Jr., a popular speaker and radio guest in Trump country, is out today with "Triggered," which includes this account of fatherly advice:
One afternoon, right in the heat of the Russia hoax, even my lawyers approached me and said, "Don, you might want to slow down on social media, maybe not be so aggressive." I politely declined. Shortly after that, my father — yes, my father, Donald J. Trump, our tweeter-in-chief, the so-called Shakespeare of 140 characters — told me that I might be getting "a little too hot" on my social media accounts.
I respect the heck out of my dad, and when he gives me advice I take it ninety-nine point nine percent of the time. This, however, was probably the one time I decided not to listen! He knew as well as I did that there's no such thing as being "too hot" on social, at least as far as I'm concerned. I consider myself a s--- talker par excellence.
Three years after Election Day, Don takes a jab at Hillary Clinton with his dedication:
I dedicate this book to the DEPLORABLES. While the elite of the other party look down on you and would rather you stay silent, I salute your work ethic, patriotism, and values. America wouldn't be great without your blood, sweat, and tears. I will always stand with you! I am proudly one of you.
9. Archive dive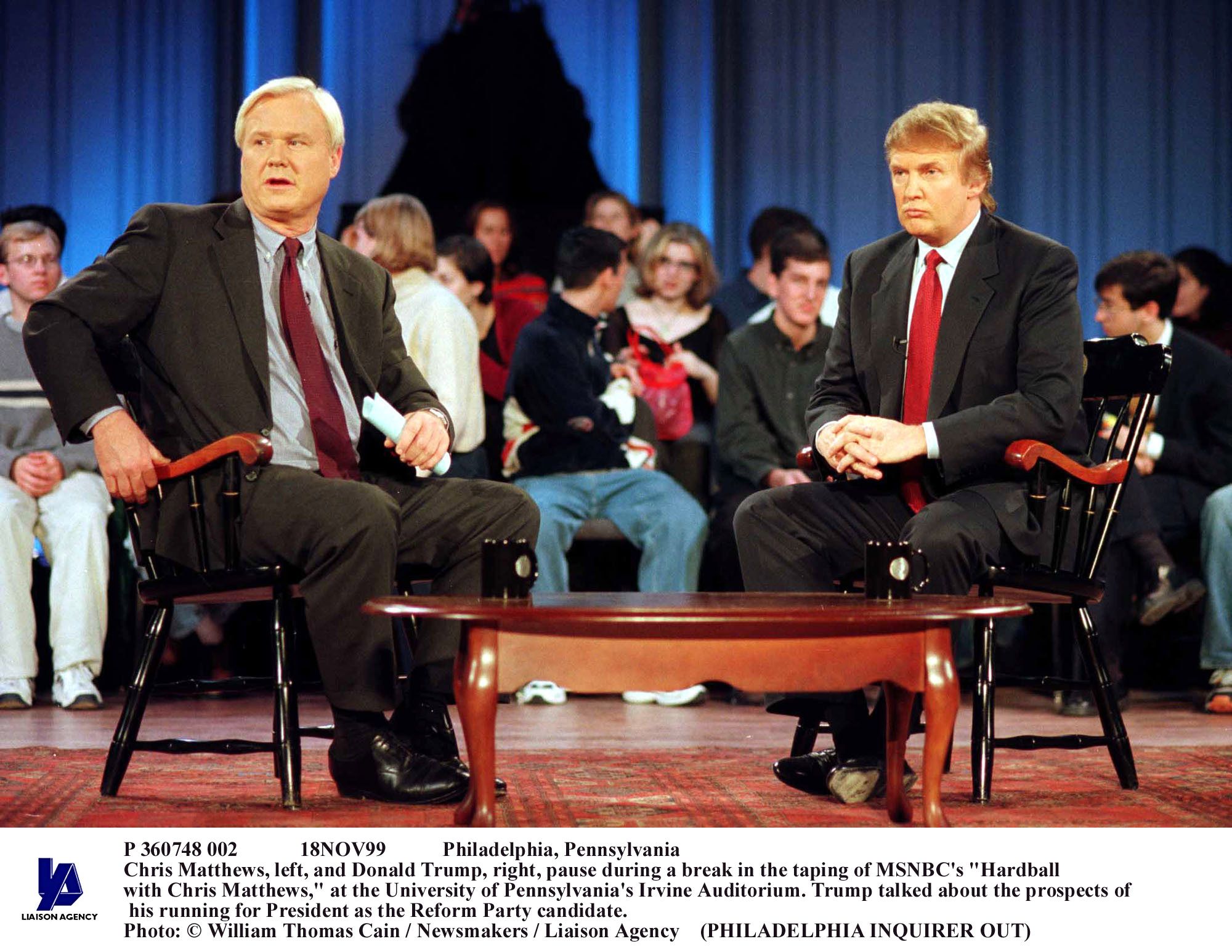 On Friday, Chris Matthews will celebrate 20 years of "Hardball," the longest-running MSNBC program.
10. 1 fun thing
As beards go mainstream, many "quickly discover their hair ... reminds them of the more awkward moments of puberty," writes the Wall Street Journal's Ray Smith (subscription).
"Established shaving brands and Internet startups are hawking beard-enhancing products such as strawberry- and coconut-flavored gummies infused with vitamins and minerals that the maker says stimulate hair growth."
💰 "In July ... the chief financial officer of [Procter & Gamble Co.] acknowledged the triumph of the beard when he blamed an $8 billion writedown in part on 'lower shaving frequency.'"