Axios AM
May 02, 2019
Happy Thursday!
Was this email forwarded to you? Get your own! Sign up here.
1 big thing: What Amazon knows about you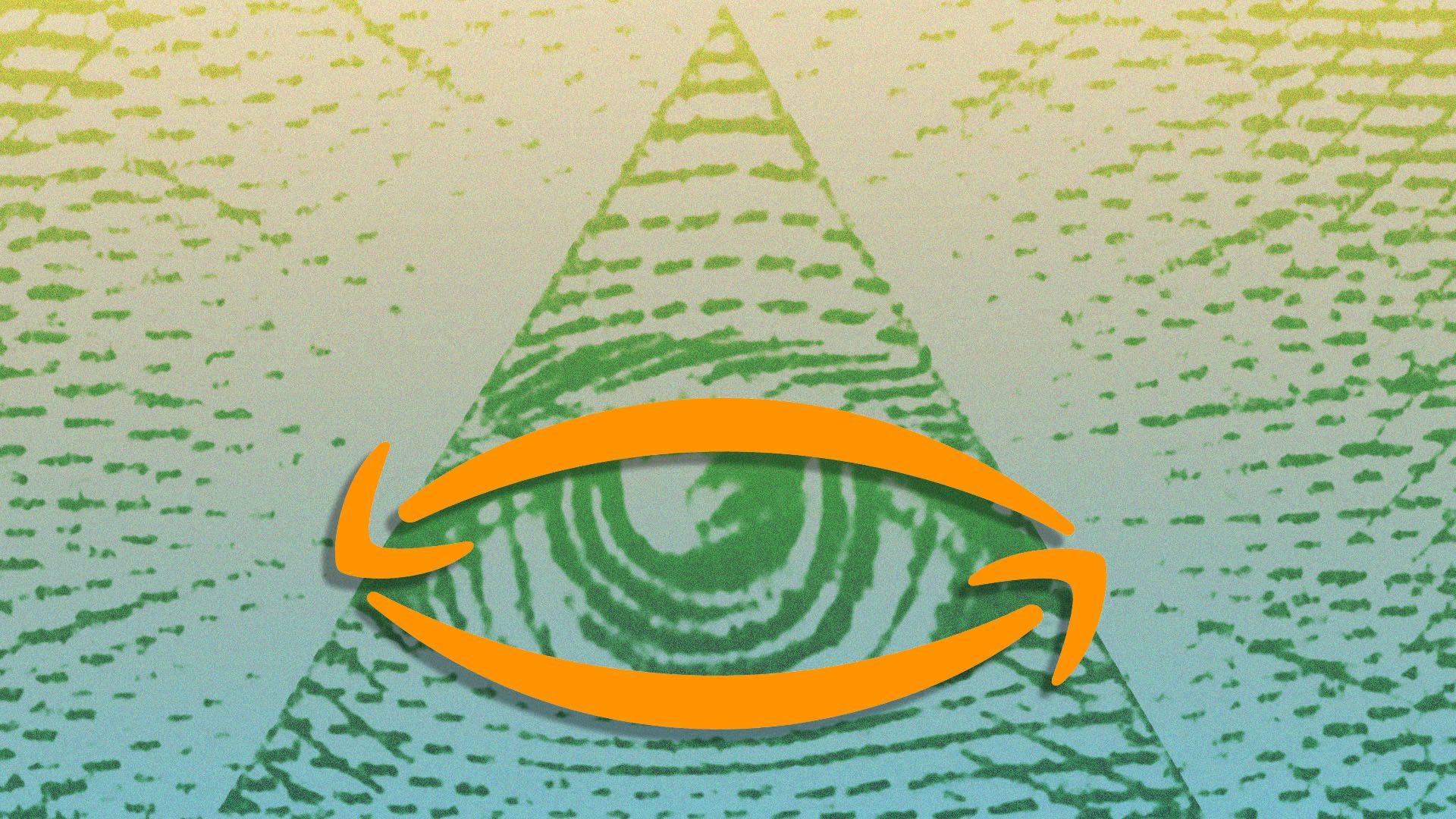 Depending on how much you shop, watch and read with Amazon, the e-commerce behemoth may know more about you than any other company on earth, Axios chief tech correspondent Ina Fried reports.
Naturally, Amazon knows what you've browsed or bought on the site. And Amazon knows what you've asked Alexa, watched on Prime, and read on your Kindle. And Amazon may know even more thanks to its ownership of Whole Foods, Ring, Eero, Twitch, Goodreads, IMDb and Audible.
Here are some of the different types of information gathered by various Amazon services:
Amazon.com: Everything you've bought, plus the things you have just put in your cart, or searched for, or added to a wish list. And all of your addresses, and the names and addresses of anyone you've ever sent stuff to.
Kindle (digital books) and Audible (audio books): All the books you've read, plus how far into the book you got. Amazon also knows which books you have browsed or sampled, and what passages you've highlighted in Kindle.
Prime Video (streaming video): What you've watched, browsed and search for.
Twitch (streaming game videos): What you've watched, browsed and searched for.
Ring (smart doorbells and security gear): For customers with a paid recording plan, Amazon stores videos for 30 to 120 days depending on location, or until a customer manually deletes the video. Recordings for those who don't subscribe to a plan are deleted automatically unless a customer posts a video to the publicly available Neighbors app.
Whole Foods (grocery store): If you shop here Amazon knows your grocery list.
About Alexa: Amazon's virtual assistant is worthy of its own section as its implications are so broad. Of course Alexa knows all the things you ask it — but that's only the beginning.
Amazon isn't recording everything you say, but rather starts recording when it hears Alexa summoned via a specific wake word. But there are instances where Alexa gets activated inadvertently and collects audio you had no intention of sending Amazon's way.
Amazon told Axios that it only reviews "an extremely small number of interactions from a random set of customers in order to improve the customer experience," including improvements to speech recognition, and that access to such data is tightly controlled and limited to a small number of employees.
What you can do: You can delete your browsing history and turn off the collection of browsing data.
Mute Alexa and delete recordings. Amazon's Alexa-powered Echo devices have a physical microphone-off button that can be pressed to ensure no recording takes place. Amazon also offers an option to delete Alexa recordings it has made.
Go deeper: Read the rest of the series ...
2. The man of Trump's dreams
President Trump ranted and raged at what he perceived as insufficient loyalty by his first attorney general, Jeff Sessions.
Well, Trump now has his man: Attorney General Bill Barr positions himself squarely in the president's corner, and makes no public effort to preserve the traditional remove between the Justice Department and the White House.
We saw this with the torque Barr put on the Mueller report, when he issued a summary that was criticized as being overly generous to Trump — by none other than special counsel Robert Mueller.
We saw this with Barr's decision to hold a news conference — announced by Trump — to spin the Mueller report several hours ahead of its release.
And we saw this with Barr's unapologetic tone yesterday before the Senate Judiciary Committee:
Barr referred to Mueller's note criticizing his summary as "a bit snitty," and "probably written" by the special counsel's staff.
Questioned about obstruction, Barr insisted: "I didn't exonerate."
This dynamic was most clear with Barr's defiant, brusque treatment of Sen. Richard Blumenthal (D-Conn.) — the senator who Trump calls "Da Nang Dick."
The day ended with Barr refusing to appear today before the House Judiciary Committee — although Chairman Jerry Nadler (D-N.Y.) said he'll still meet at 9 a.m. (AP headline: "House committee to face an empty chair instead of Barr.")
Behind the scenes: A source familiar with Trump's thinking said the president thought Barr was great and did an excellent job. Trump talked about his toughness and competence. 
Be smart: Don't lose sight of the fact that Barr released the whole report, lightly redacted. He spun for POTUS, but he didn't suppress the report.
3. Biden on China: "Come on, man!"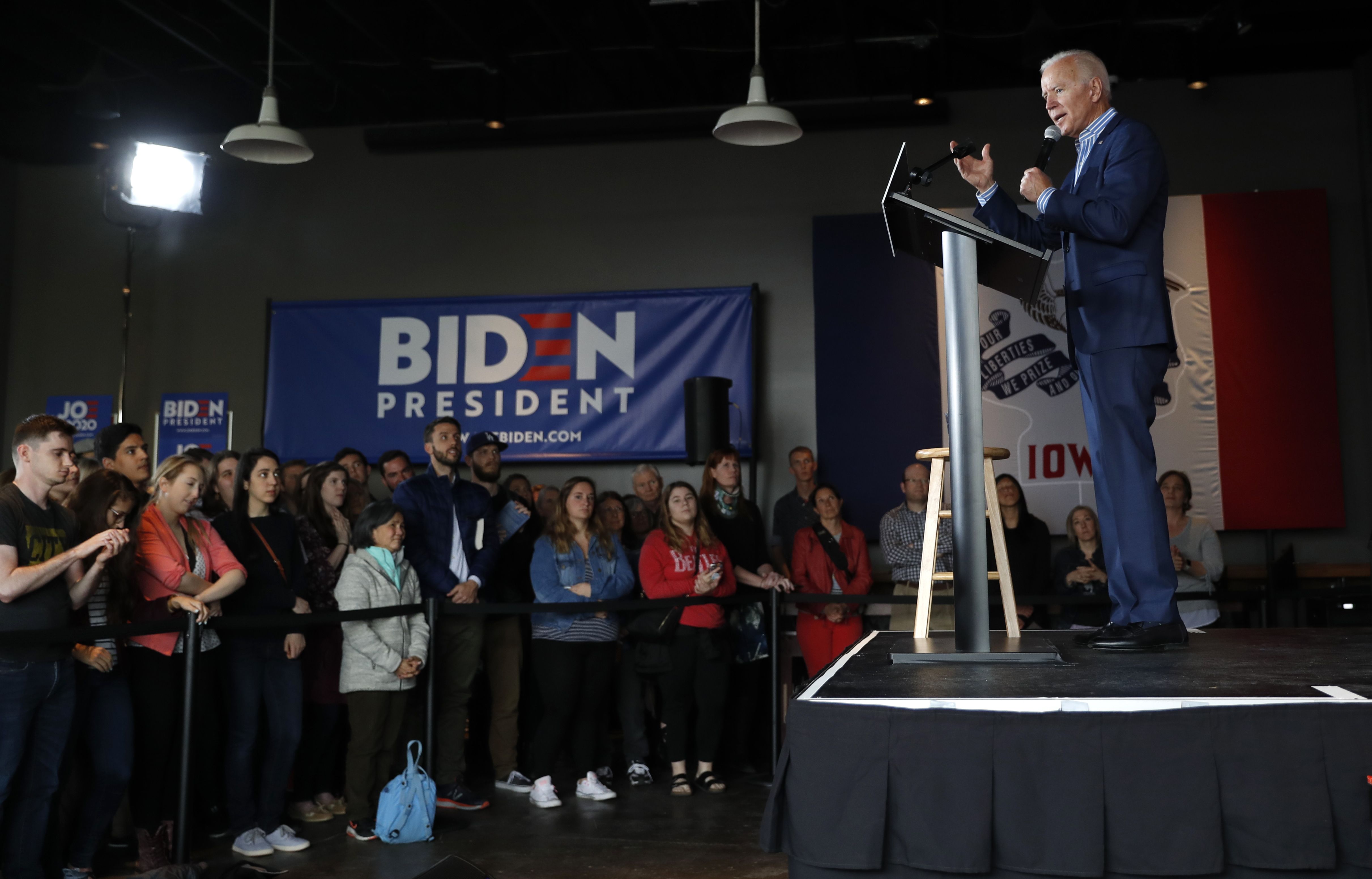 Joe Biden yesterday seemed to downplay growing U.S. concerns about China, saying at a campaign stop in Iowa City:
China is going to eat our lunch? Come on, man! They can't even figure out how to deal with the fact that they have this great division between the China Sea and the mountains in the ... west. They can't figure out how they're going to deal with the corruption that exists within the system. .... They're not bad folks, folks. But guess what? They're not ... competition for us.
Why it matters: Biden's view is not shared by leaders of either party in Washington — or by national security leaders. One of the rare things that Chuck Schumer and President Trump agree on is that China is a rising, increasingly urgent threat to the U.S.
A Trump adviser told Axios' Jonathan Swan that the president's allies see a big opportunity to hit Biden for being weak on China.
How it's playing ... CNN headline: "BIDEN DOWNPLAYS CHINA THREAT."
4. Surprise bestseller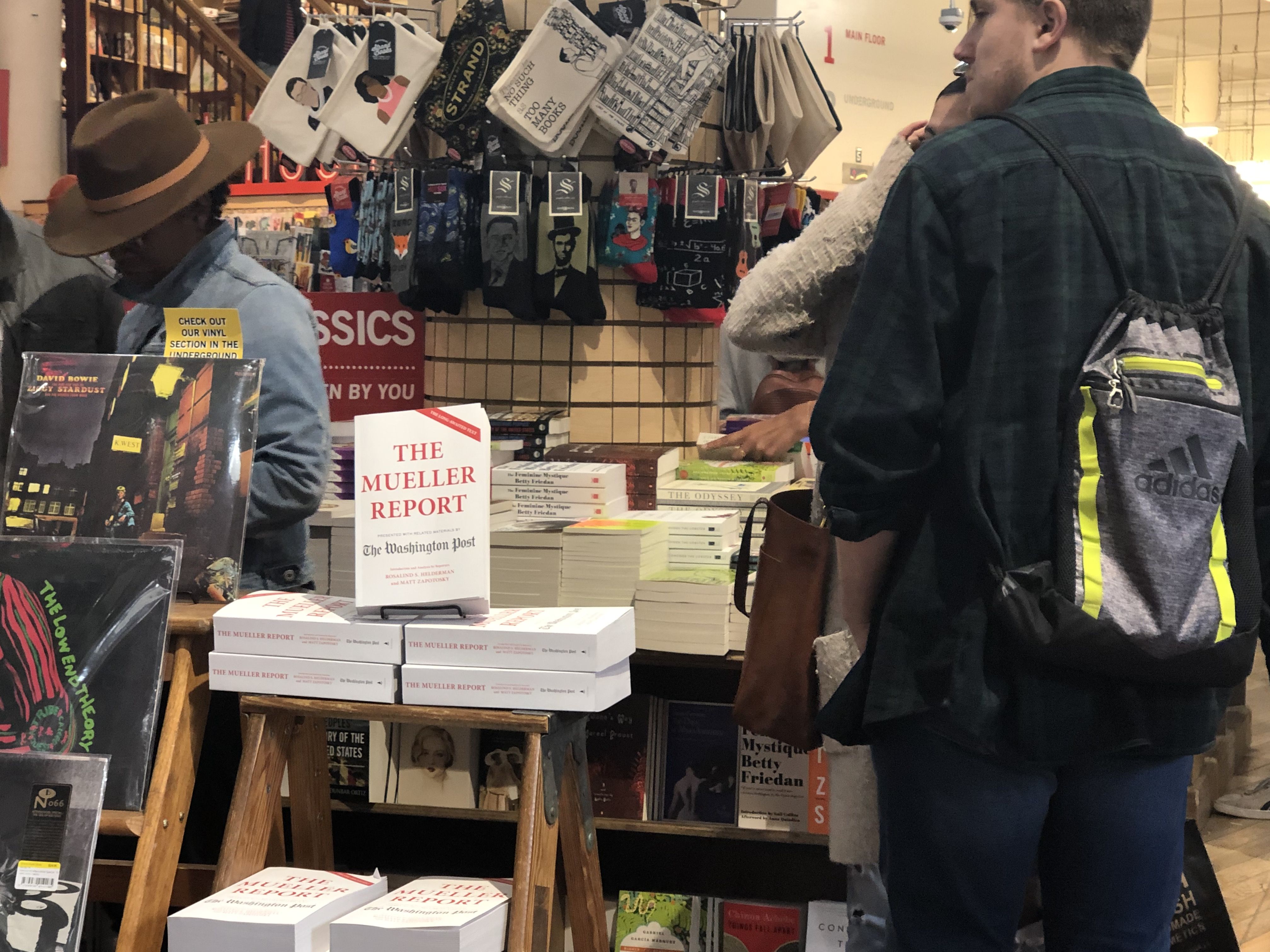 Debuting at #1 on two N.Y. Times bestseller lists —"Paperback Nonfiction" and "Combined Print & E-Book Best Sellers," coming May 12:
THE MUELLER REPORT, with related materials by The Washington Post. (Scribner) Redacted findings from the special counsel's investigation into Russian interference in the 2016 presidential election and potential obstruction of justice by the president.
The edition sold 42,000 copies last week, according to NPD BookScan (which reflects about 85% of print sales), and more than any other nonfiction book. (AP)
At #11 on the Times combined list: Another edition of Mueller's report, with an introduction by Alan Dershowitz, published by Skyhorse.
Be smart: Week 1 includes preorders. Week 2 will tell us about sustained interest.
5. "The new guy"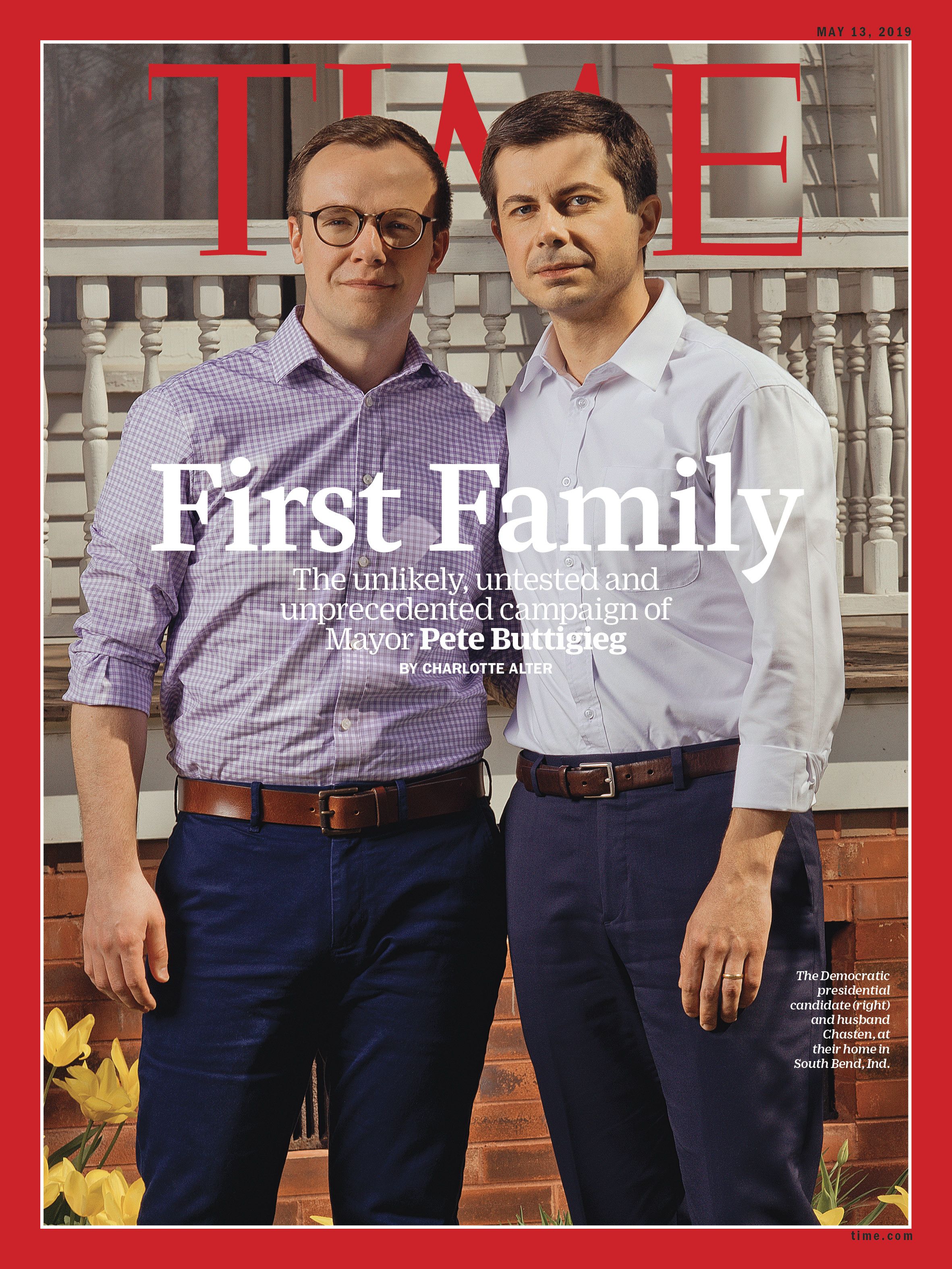 In the forthcoming issue of TIME, Charlotte Alter writes from South Bend:
In a primary divided between candidates who want to fight Trump and candidates who talk about uniting the country, [Mayor Pete] Buttigieg is in the latter camp. That puts him out of step with the party's activist base, who clearly want a fighter. Warren, for example, used the word 'fight' 25 times in her announcement speech; Buttigieg didn't mention it once.
His husband says he's never heard him raise his voice in anger. "We've almost fetishized fighting," [the mayor] explains, sitting in his living room between an antique British musket and an old Soviet spying device, both relics of old and painful wars. "There is a point where you become so absorbed in fighting that you begin to lose track of winning."
6. Medicare for All gets a reality check
"Liberal Democrats' goal of transforming the U.S. health-care system into a single, government-financed model would be 'complicated, challenging and potentially disruptive,'" the Congressional Budget Office warned in an analysis yesterday, per the WashPost's Amy Goldstein.
Why it matters: "The report says the government would have to figure out how to pay for virtually all of the nation's $3.5 trillion in annual health-care expenditures, inheriting the nearly half now absorbed by private employers and consumers."
7. "The Nadellaissance"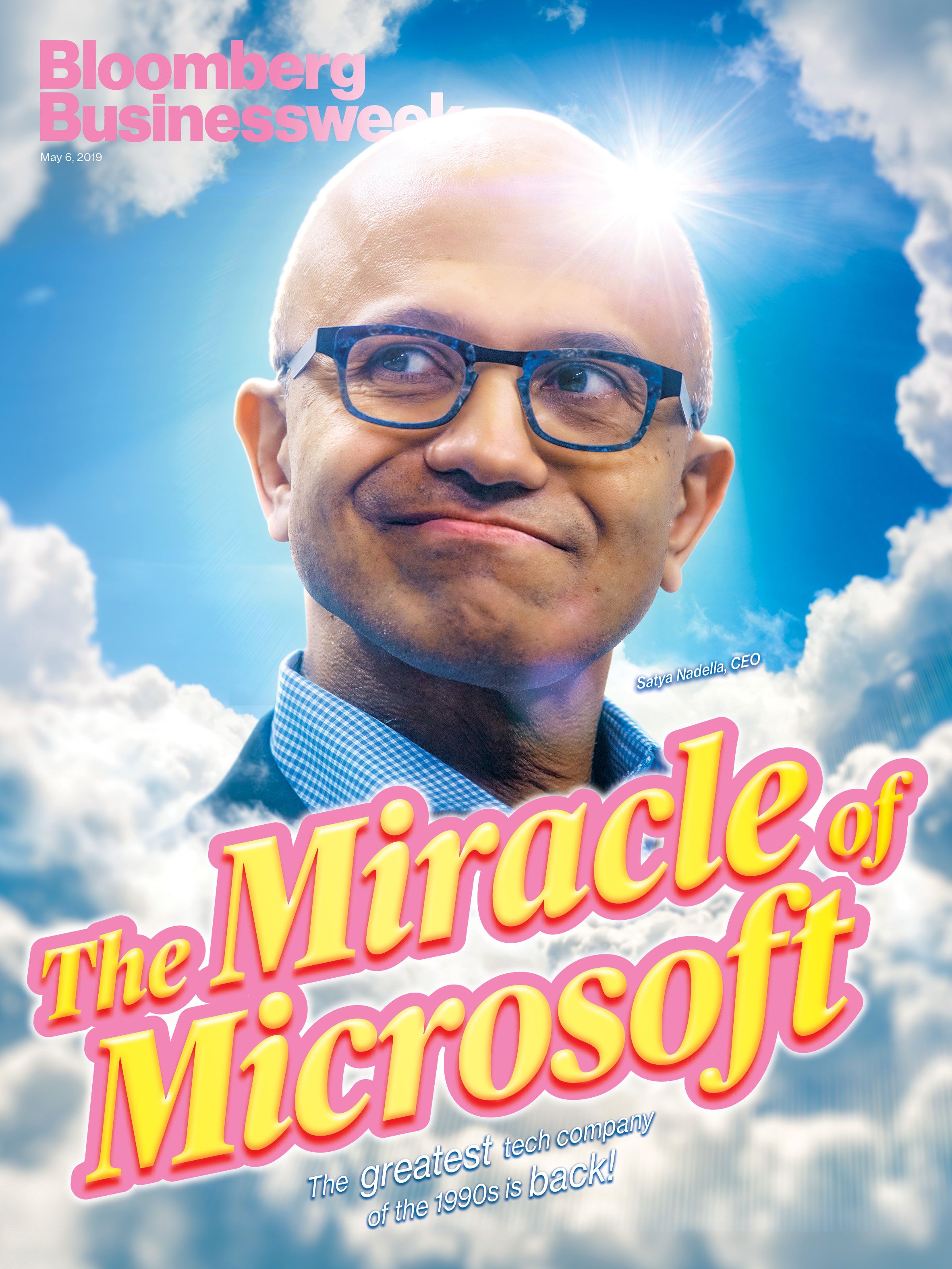 Microsoft is bigger than Apple (slightly), Amazon, and everybody else, Bloomberg Businessweek's Austin Carr and Dina Bass write:
In an interview at Microsoft headquarters in Redmond, Wash., CEO Satya Nadella appears irritated by questions about the company's ascendancy: "I would be disgusted if somebody ever celebrated our market cap."
"He insists the valuation — which passed $1 trillion on April 25 and is up more than 230 percent since his watch began in February 2014 — is 'not meaningful' and any rejoicing about such an arbitrary milestone would mark 'the beginning of the end.'"
"The no-nonsense rhetoric is part of his shtick. Nadella, a 51-year-old engineer with multiple degrees who grew up in Hyderabad, India, is known for his librarian's temperament.
Nadella: "At Microsoft we have this very bad habit of not being able to push ourselves because we just feel very self-satisfied with the success we've had ... We're learning how not to look at the past."
8. California growth hits nadir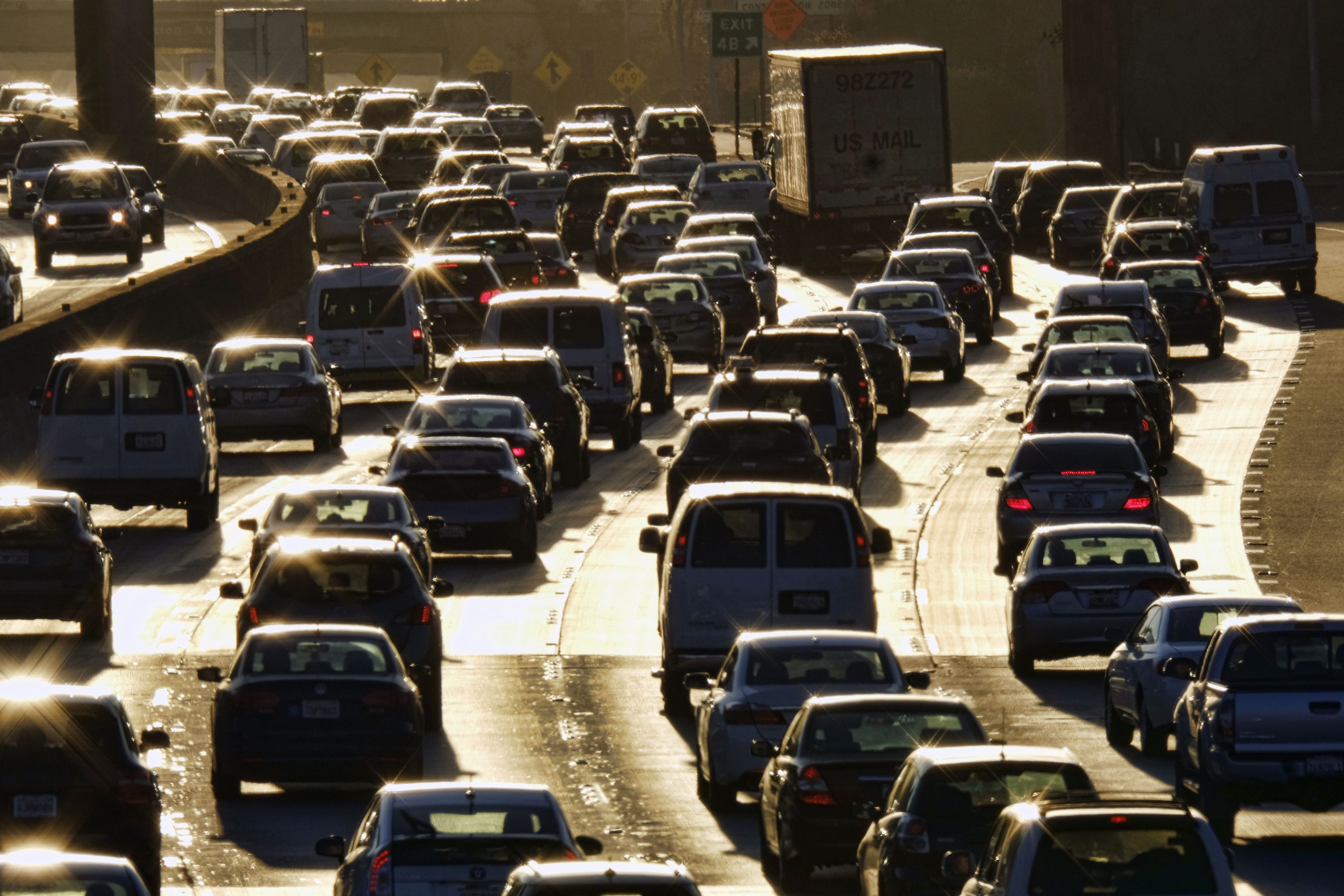 What's new: California neared 40 million people but had the slowest recorded growth rate in its history last year, AP's Adam Beam reports.
Why it matters: The country's most populous state was hit by a slowdown in immigration and a sharp decline of births.
40 million people is a milestone for a state that began as a frontier outpost and now boasts the world's fifth largest economy.
Despite the slowdown, California remains by far the country's most populous state. Texas at No. 2 is still shy of 30 million people.
What's next: State officials expect California to continue to grow, predicting the state's population could top 50 million by 2055. By 2051, officials project the state will join Japan and other European countries by having more deaths than births.
9. Makes your college tab sound cheap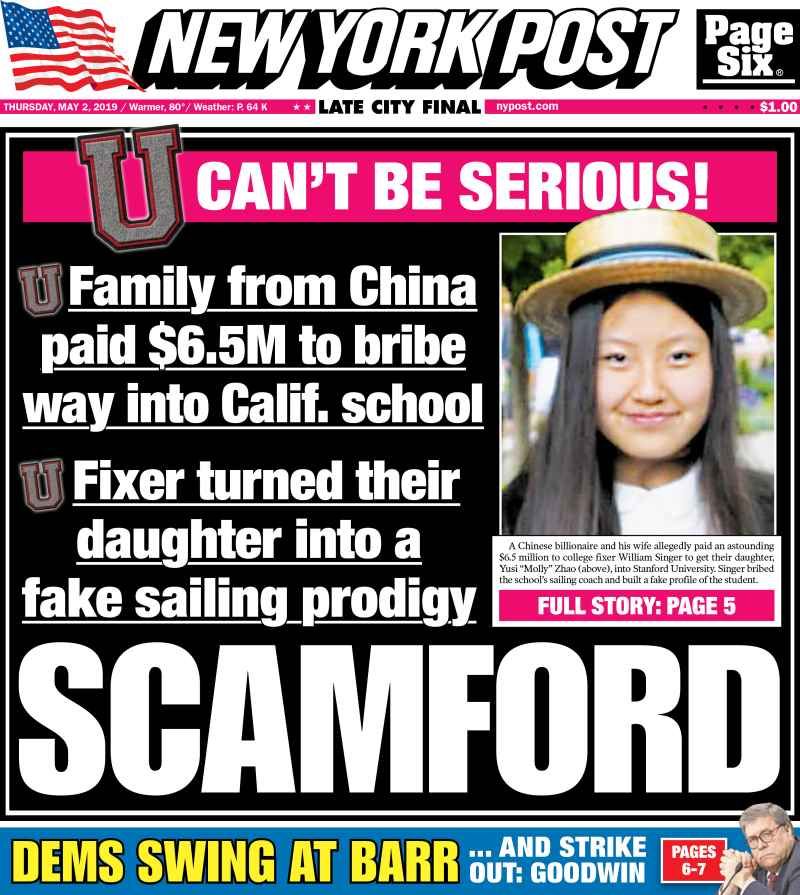 "The family of a Chinese student admitted to Stanford paid $6.5 million to [Rick Singer,] the man at the heart of the college admissions scandal," per the L.A Times:
Yusi Zhao — who goes by Molly, and whose family lives in Beijing — was admitted to Stanford in the spring of 2017.
"No one in the family has been charged in the scandal and it's unclear how much the parents or their daughter knew about steps Singer was taking to secure the girl a spot."
10. 1 mom thing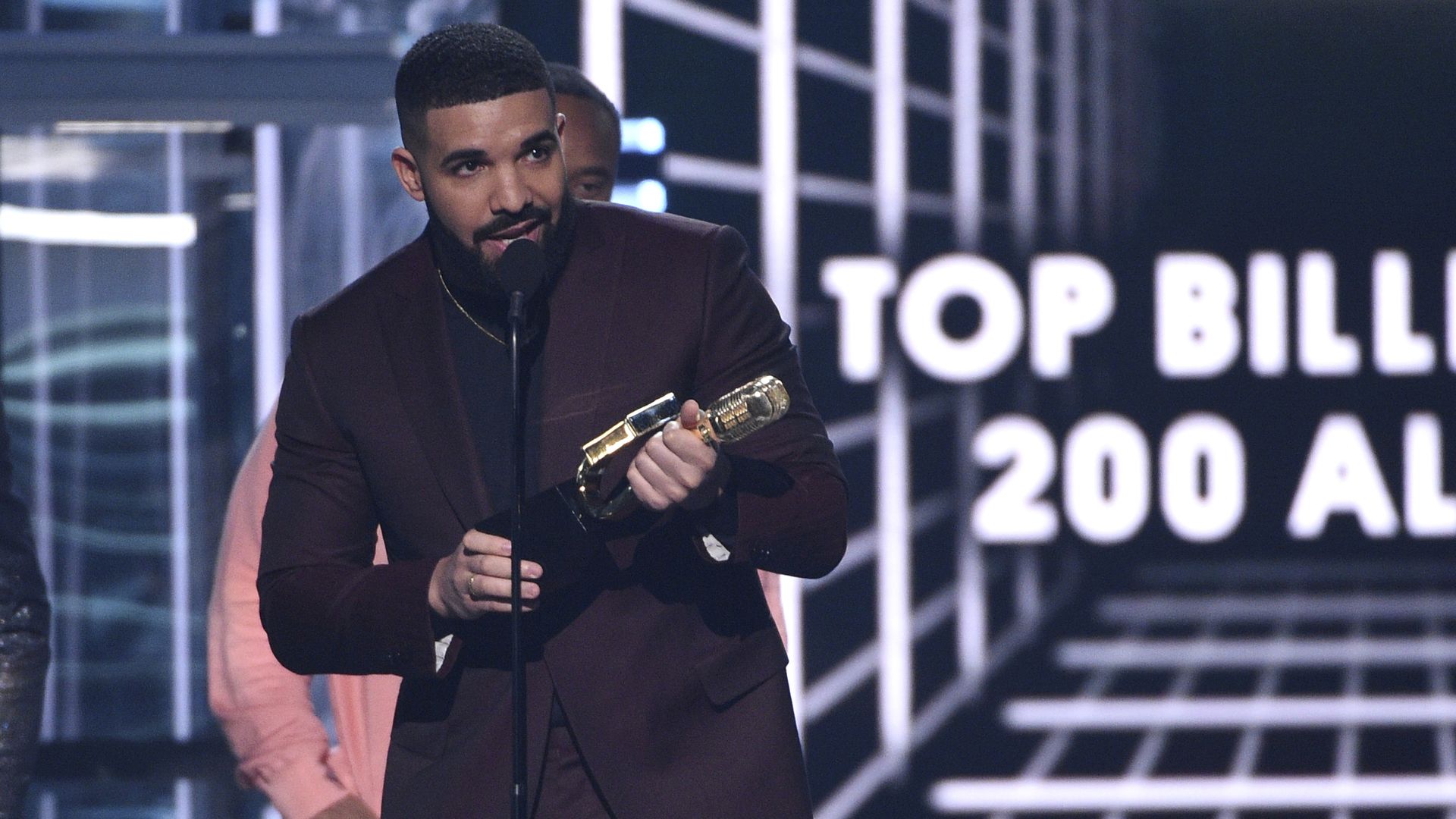 Drake gave his mom an early gift for Mother's Day — May 12, a reminder! — at the Billboard Music Awards in Vegas, where the rap star broke Taylor Swift's record for most wins, AP music writer Mesfin Fekadu reports.
Drake picked up top artist, besting Cardi B, Ariana Grande, Post Malone and Travis Scott.
He won 12 awards, for a career 27 (Swift has 23).
Drake looked up to the ceiling as he held his trophy, then said:
I just want to thank my mom for her relentless effort in my life. I want to thank my mom for all the times you drove me to piano. All the times you drove me to basketball and hockey — that clearly didn't work out. All the times you drove me to "Degrassi." No matter how long it took me to figure out what I wanted to do, you were always there to give me a ride, and now we're on one hell of ride.
📱Thanks for reading Axios AM. Invite your friends, relatives, co-workers to sign up here.