Axios AM
July 14, 2019
🥞 Happy Sunday! Today's Smart Brevity count: 1,195 words ... 4 1/2 minutes.
Does your brunch friend get AM? Invite 'em to sign up!
⚡️ Breaking: Boeing 737 MAX grounding could stretch into 2020, government and industry officials tell The Wall Street Journal.
1 big thing ... Exclusive poll: AOC defining Dems in swing states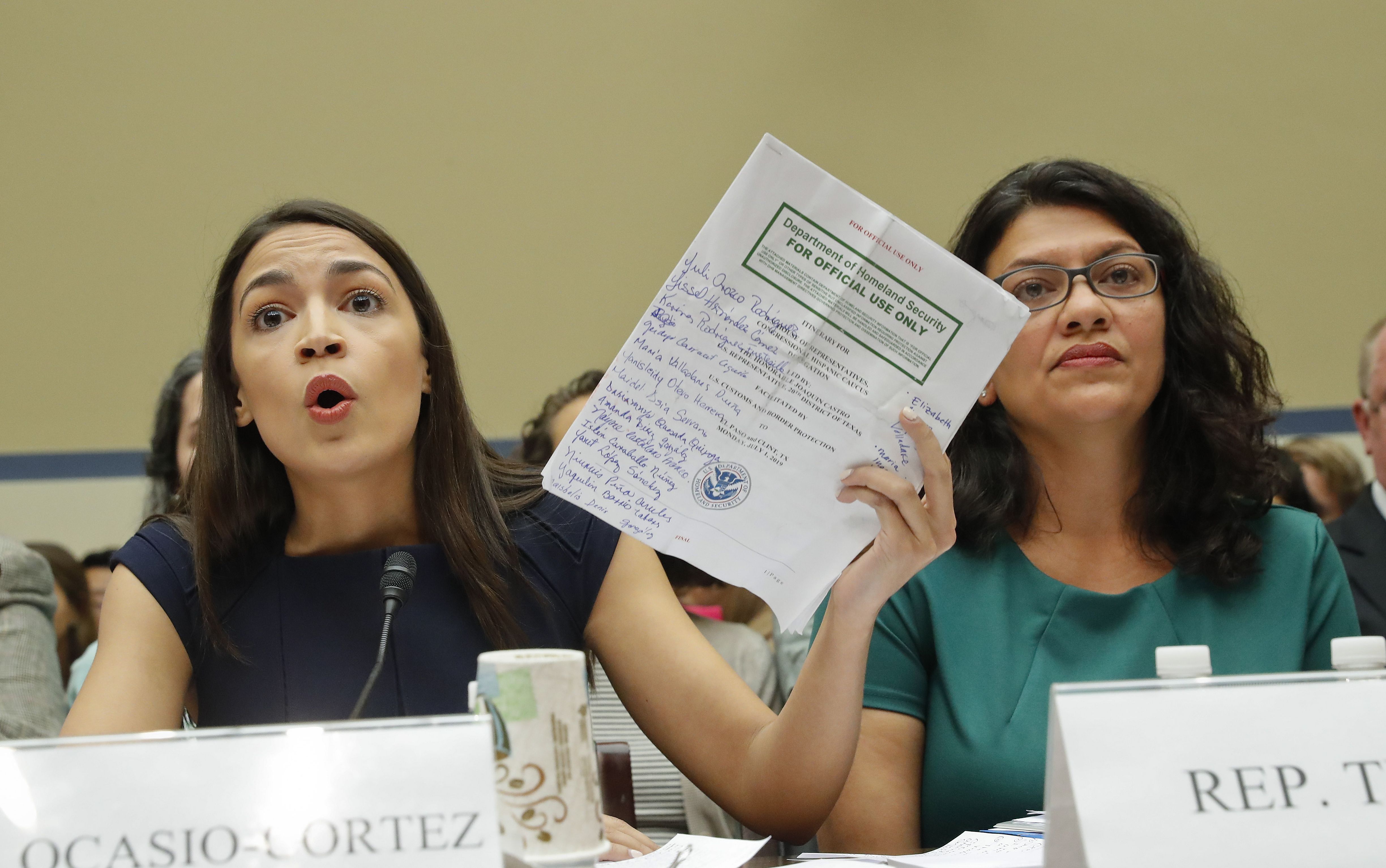 Top Democrats are circulating a poll showing that one of the House's most progressive members — Rep. Alexandria Ocasio-Cortez — has become a definitional face for the party with a crucial group of swing voters.
Why it matters: These Democrats are sounding the alarm that swing voters know and dislike socialism, warning it could cost them the House and the presidency. The poll is making the rounds of some of the most influential Democrats in America. 
"If all voters hear about is AOC, it could put the [House] majority at risk," said a top Democrat who is involved in 2020 congressional races. "[S]he's getting all the news and defining everyone else's races."
The poll — taken in May, before Speaker Pelosi's latest run-in with AOC and the three other liberal House freshmen known as "The Squad" — included 1,003 likely general-election voters who are white and have two years or less of college education.
These are the "white, non-college voters" who embraced Donald Trump in 2016 but are needed by Democrats in swing House districts.
The group that took the poll shared the results with Axios on the condition that it not be named, because the group has to work with all parts of the party.
The findings:
Ocasio-Cortez was recognized by 74% of voters in the poll; 22% had a favorable view.
Rep. Ilhan Omar of Minnesota — another member of The Squad — was recognized by 53% of the voters; 9% (not a typo) had a favorable view. 
Socialism was viewed favorably by 18% of the voters and unfavorably by 69%.
Capitalism was 56% favorable; 32% unfavorable.
"Socialism is toxic to these voters," said the top Democrat.
Between the lines: Dems are performing better with these voters than in 2016 (although still not as well as in 2018). So party leaders will continue to try to define themselves around more mainstream members.
The other side: Three members of The Squad — Omar, Rep. Rashida Tlaib of Michigan and Rep. Ayanna Pressley of Massachusetts — defended their approach while appearing in Philadelphia yesterday on a panel at the annual Netroots Nation conference, AP's Juana Summers reports:
"We never need to ask for permission or wait for an invitation to lead," Omar said, adding later that there's a "constant struggle oftentimes with people who have power about sharing that power."
2. 🚨 Trump tweets nativist attack on female Dems
President Trump tweets this morning:
"So interesting to see 'Progressive' Democrat Congresswomen, who originally came from countries whose governments are a complete and total catastrophe, the worst, most corrupt and inept anywhere in the world (if they even have a functioning government at all), now loudly ... and viciously telling the people of the United States, the greatest and most powerful Nation on earth, how our government is to be run."
"Why don't they go back and help fix the totally broken and crime infested places from which they came. Then come back and show us how it is done."
"These places need your help badly, you can't leave fast enough. I'm sure that Nancy Pelosi would be very happy to quickly work out free travel arrangements!"
Reality check: Trump didn't specifically name anyone he thinks should "go back," but of the 4 progressive Democratic congresswomen in headlines for clashing with Pelosi — AOC, Tlaib, Omar and Pressley — only Omar is an immigrant to the United States.
Speaker Pelosi responds: "When @realDonaldTrump tells four American Congresswomen to go back to their countries, he reaffirms his plan to 'Make America Great Again' has always been about making America white again."
3. "AOC's Chief of Change"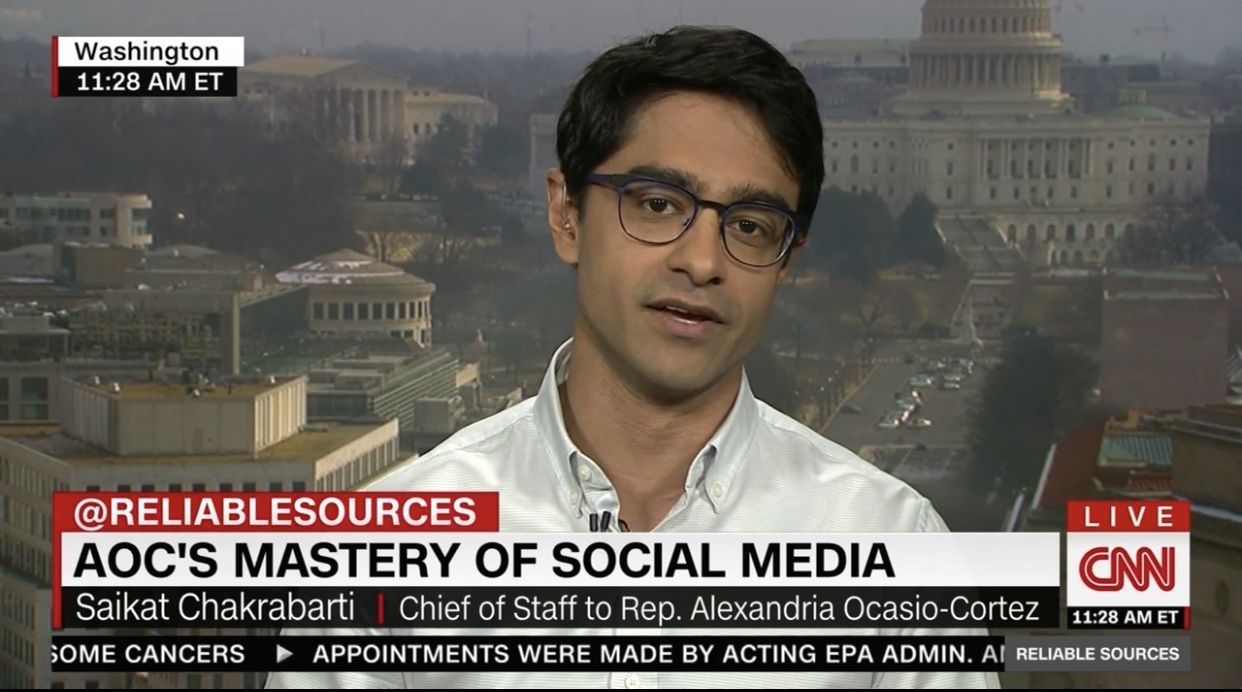 Saikat Chakrabarti, 33, Rep. Alexandria Ocasio-Cortez's chief of staff, "isn't just running her office. He's guiding a movement," David Montgomery writes in a seven-page profile in today's Washington Post Magazine.
Chakrabarti, who grew up in Fort Worth and got a Harvard computer science degree before working on the tech side of a hedge fund, tells The Post:
The whole theory of change for the current Democratic Party is that to win this country we need to tack to the hypothetical middle. What I think that means is, you don't take unnecessary risks, which translates to: You don't really do anything.
Whereas we've got a completely different theory of change, which is: You do the biggest, most badass thing you possibly can — and that's going to excite people, and then they're going to go vote. Because the reality is, our problem isn't that more people are voting Republican than Democrat — our problem is most people who would vote Democrat aren't voting.
P.S. In Maureen Dowd's column today ("Scaling Wokeback Mountain"), Rahm Emanuel calls Chakrabarti "a snot-nosed punk" who doesn't know the battle scars Speaker Pelosi has from leading liberal fights.
4. A speech Nixon never had to give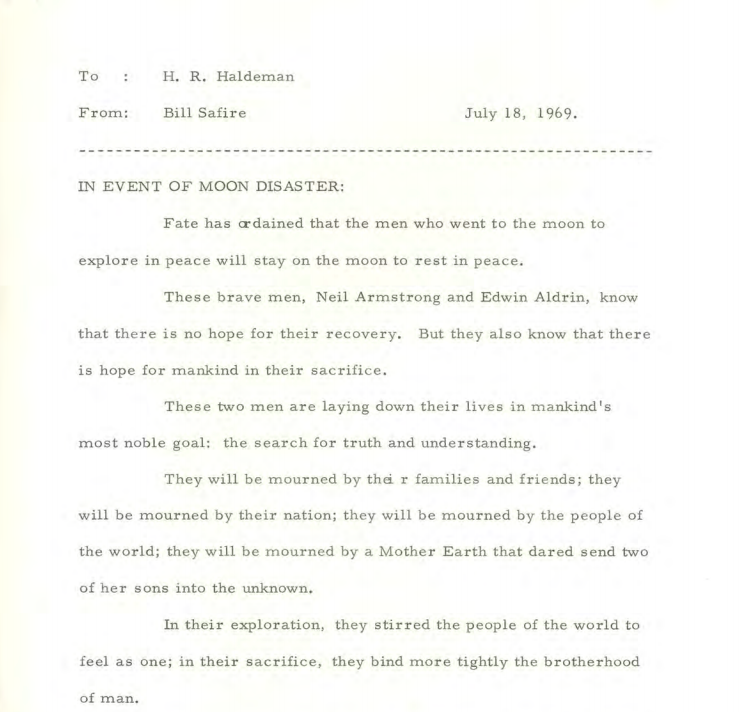 James Mann, who's working on a book about Dick Cheney and Colin Powell, writes in today's WashPost Outlook section that in the days before the moon landing — 50 years ago next Saturday — "there were acute fears of a mishap":
"Officials in the White House and at NASA laid out lugubrious contingency plans in case astronauts Neil Armstrong and Buzz Aldrin landed on the moon, but then were unable to get off the surface and back to the space capsule.
"If that had happened, they would have been doomed to die there."
"The White House chief of staff instructed William Safire, then a White House speechwriter (and later a New York Times columnist), to draft a remarkable speech for President Richard Nixon to deliver ... if the astronauts were stranded."
"Safire's undelivered speech lay hidden for nearly three decades before I found it."
"In the late 1990s, researching a book on America's opening to China, I was rummaging through the archives of the Nixon administration."
Bonus: Pic du jour ... No lights, big city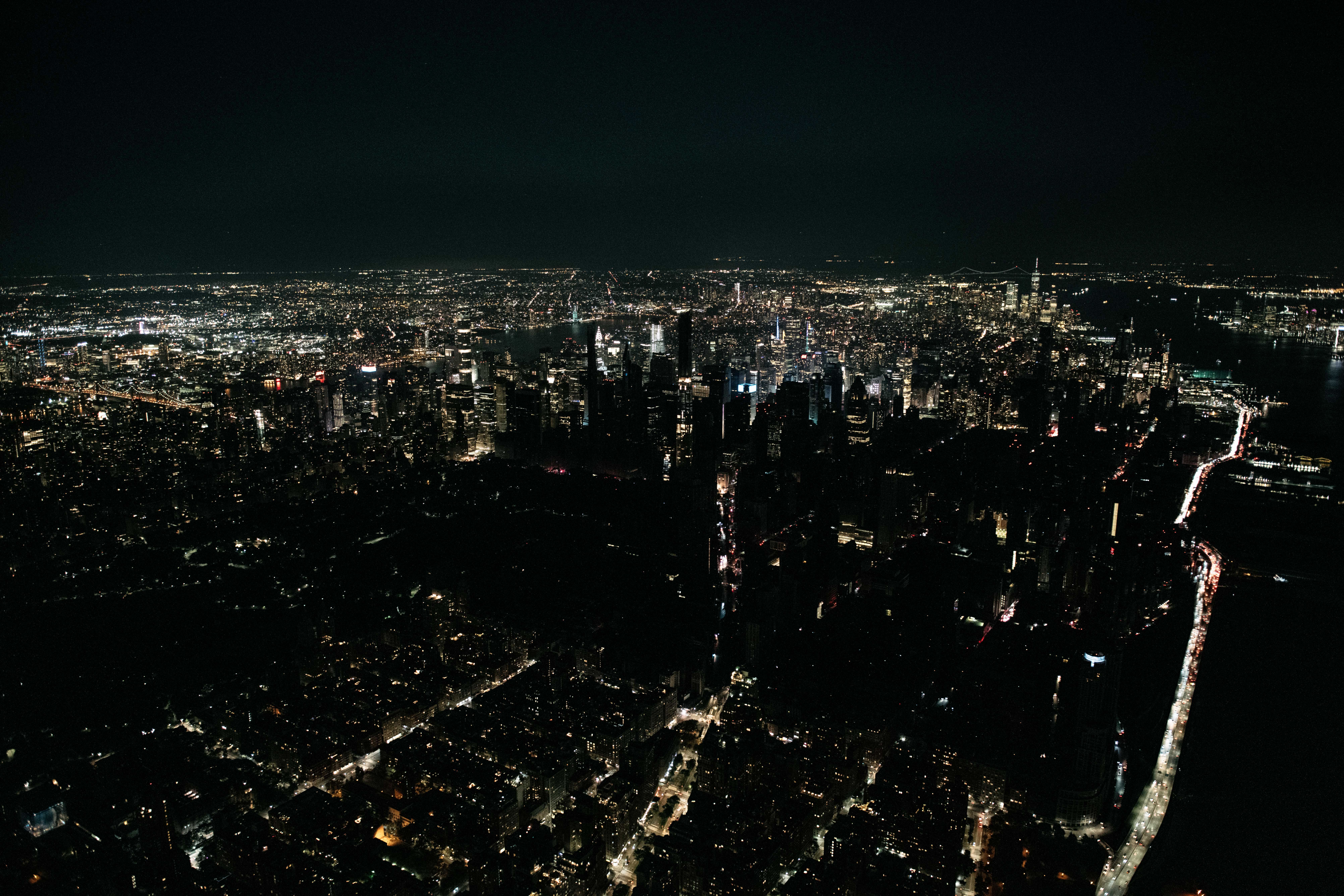 Big parts of Manhattan's Upper West Side and Midtown were blacked out last night during a massive power outage that brought the curtain down on Broadway shows, stalled traffic and left the subway in disarray. (AP)
5. China, U.S. race to rule AI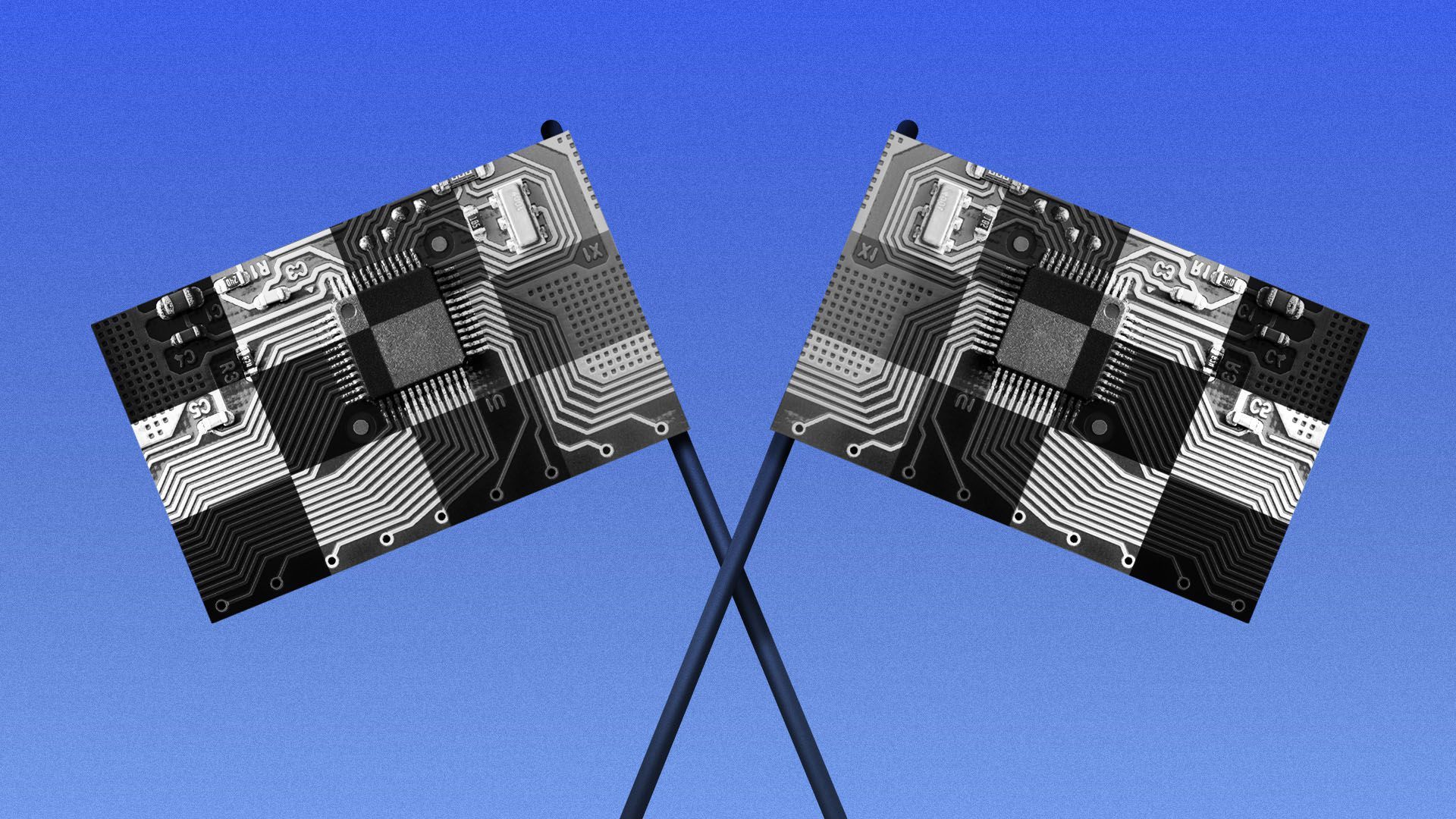 After getting sidelined during standard-setting at the birth of the internet, China is laser-focused on dominating creation of global norms for artificial intelligence, Axios emerging-tech reporter Kaveh Waddell writes.
Why it matters: AI could define the future balance of authoritarian and democratic power.
What's happening: As AI moves into commercial use, each superpower is trying to standardize the field to its advantage, from minute technical standards to procedures for removing bias from algorithms.
Beijing got out of the gate first.
Now, the U.S. is pushing back: President Trump in February signed an executive order designed to keep Beijing at bay on AI.
Last week, the National Institute of Standards and Technology (NIST) proposed a plan to work with industry and academia on new AI metrics.
6. 1 selfie thing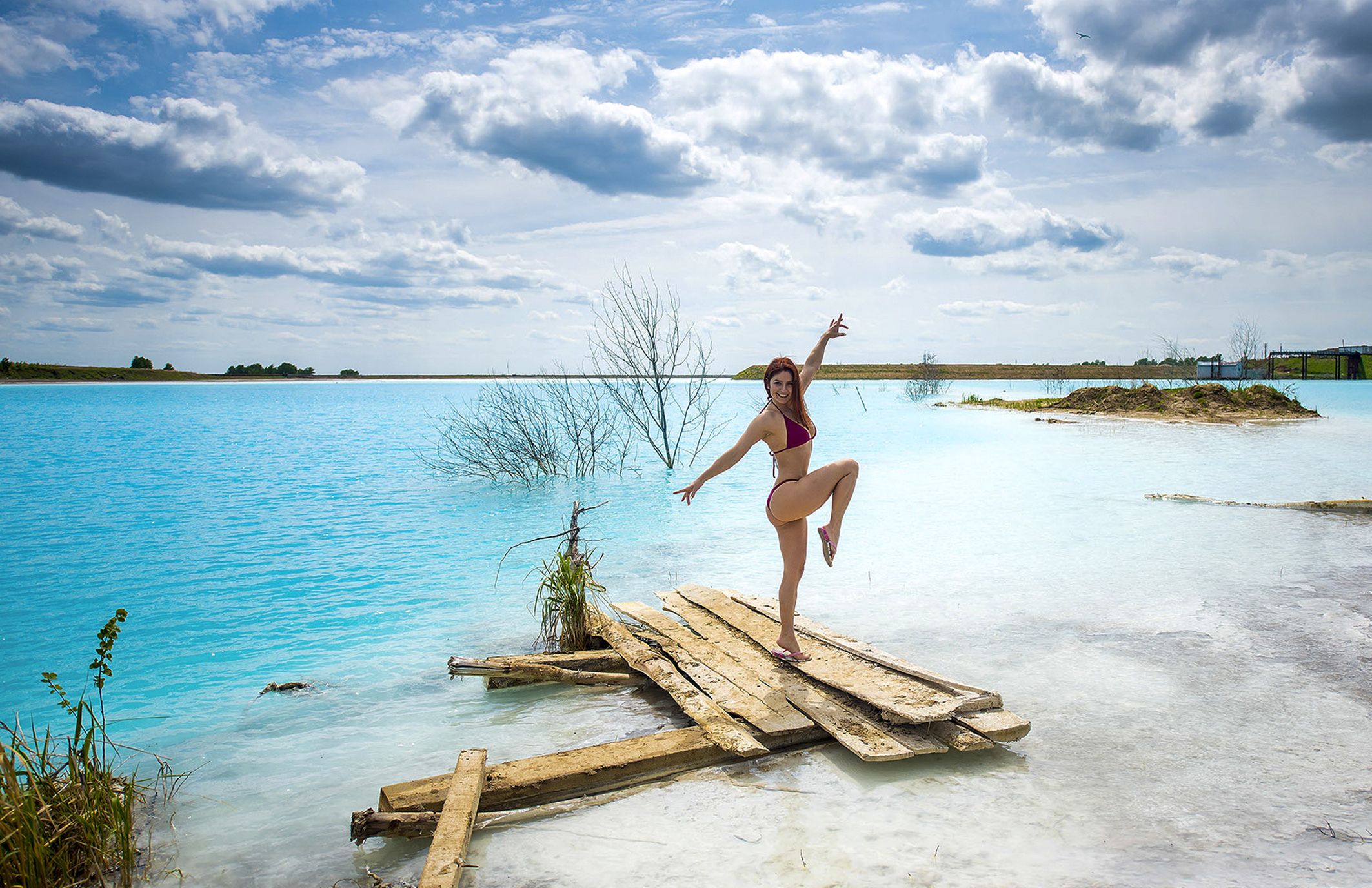 A social-media parable ... A bright blue lake in the Siberian city of Novosibirsk has become an Instagram sensation with newlyweds and others because of the pristine turquoise waters, AP reports from Moscow.
The lake is actually poison: It's blue because of a chemical reaction between toxic waste elements from a local power station.
📱 Thanks for reading Axios AM. Invite your friends, relatives, co-workers to sign up here.