November 01, 2018
🦃 Good Thursday morning, and welcome to November.
1 big thing: Trump says supporters demand his red-hot rhetoric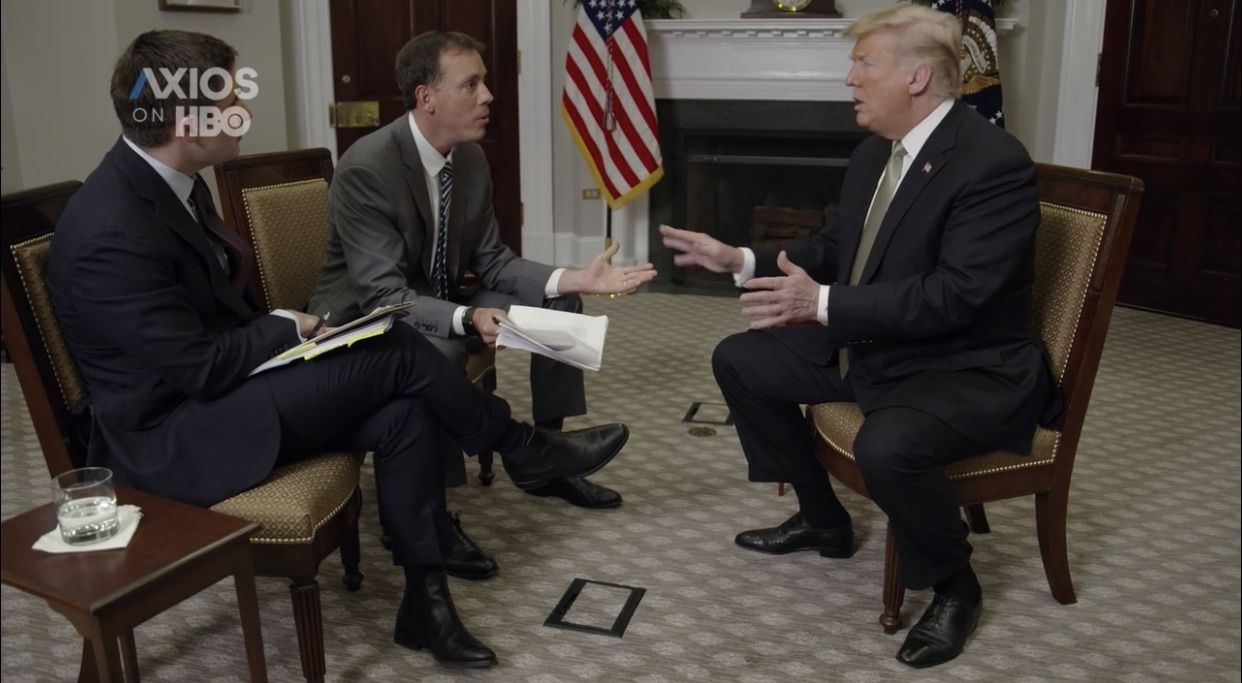 President Trump, in an interview with Axios that will premiere Sunday on HBO, says railing against his enemies in the media helped him win — and that his supporters like him more when he cranks up the "enemy of the people" rhetoric. 
Why it matters: In modern American history, no other president argued it's not his job to calm people in a moment of high tension and unease, especially in the days following deadly domestic terrorism. 
Video: Watch Trump's response when asked what happens if a reporter gets shot.
Two exchanges during the interview with Jonathan Swan and Jim VandeHei provide a window into why Trump feels no responsibility for how Americans respond to his words or actions: He both feels wronged by the media, and knows he can whip his supporters into a frenzy by pounding the press:
"Axios on HBO": "You are the most powerful man in the world. And if you say that word — 'enemy,' 'enemy,' 'enemy' — think about what enemy means."
Trump: "I think I'm doing a service [by attacking the press] when people write stories about me that are so wrong."
"I know what I do good and what I do bad. I really get it, OK? I really get it better than anybody in the whole world."
"Axios on HBO": "Tens of thousands of people go into a stadium to listen to you, and then people go on social media and they get themselves so jazzed up. There's got to be a part of you that's like: 'Dammit, I'm scared that someone is gonna take it too far.'"
Trump: "It's my only form of fighting back. I wouldn't be here if I didn't do that."
When asked if people, including his kids, advise him to calm his rhetoric, the president replied: "Not too much. Hey, I'm here! It got me here." 
Fact check: White House officials tell us several family members and friends have implored him to tone it down.
Trump, in the interview for "Axios on HBO," which debuts Sunday at 6:30 p.m. ET/PT, said Republican election momentum was stopped by "two plots" — the Pittsburgh shooting and the box bombs.
Trump — despite being the world's most powerful man, with the world's most powerful pulpit — portrayed himself as mismatched against a biased press.
"If they would write accurately about me, I would be the nicest president you've ever seen. It would be much easier."
"It's much easier ... for me to be nice than it is for me to be the way I have to be."
The context ... Both attacks last week were carried out by politically charged individuals:
The accused box bomber, Cesar Sayoc, 56, had decked out his van as a mobile Trump billboard, including a "CNN SUCKS" sticker, and pictures quickly surfaced of him cheering at a Trump rally.
In Pittsburgh, Robert Bowers, 46 — who is charged with 44 counts in the 11 deaths, including hate crimes — disparaged Trump online but "pushed online conspiracy theories about the migrant caravan," the N.Y. Times reported.
The two fit a trend: An Anti-Defamation League study found that "white supremacists and other far-right extremists" were responsible for 59% of extremist-related fatalities in the U.S. last year, up from 20% in 2016.
2. Parallel Universe: Fake (invasion) news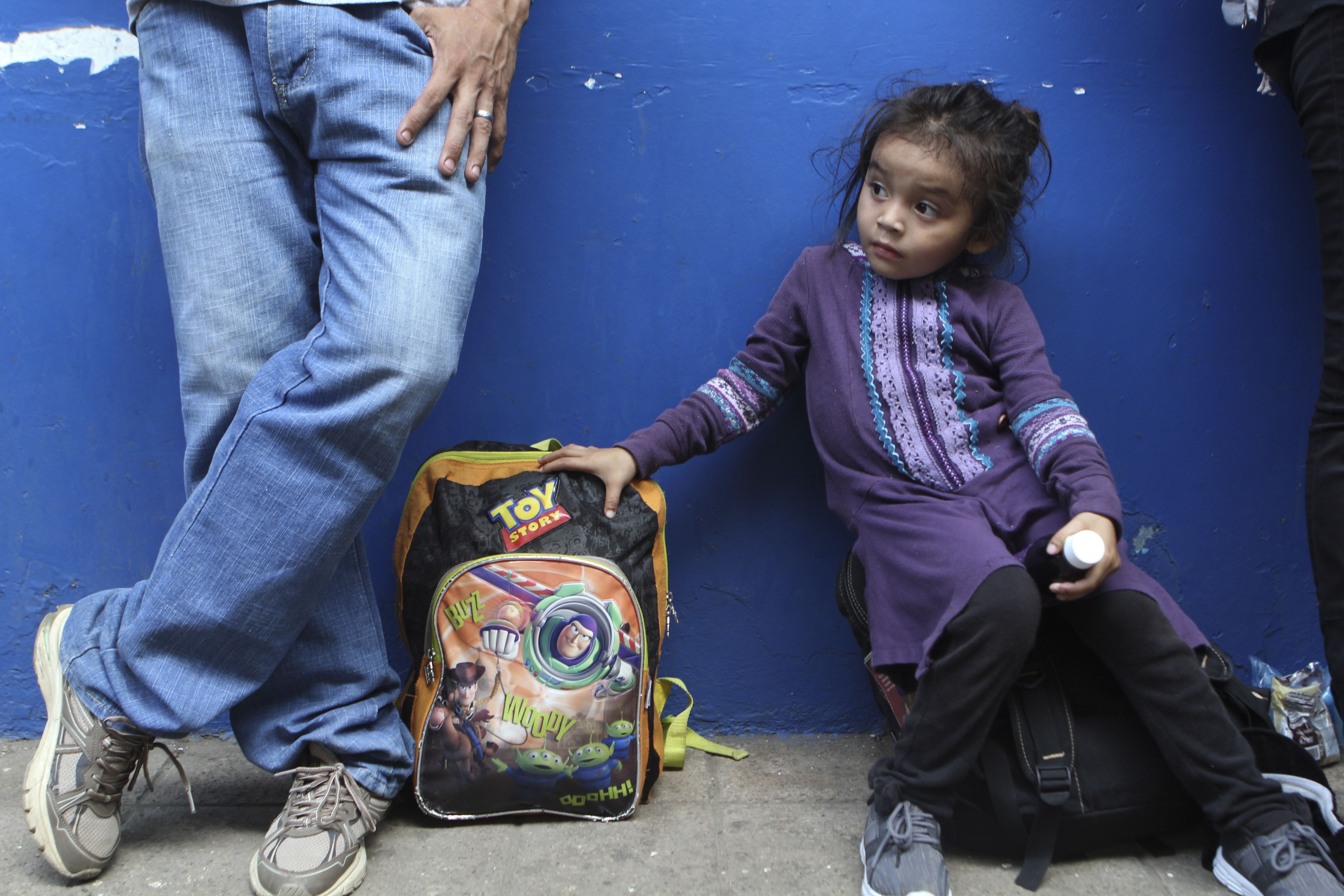 In one of the most blatant and misleading attempts ever to scare American voters days before an election, President Trump is warning in speeches, tweets, interviews and ads that scary, deadly migrants are about to storm our southern border.
Trump yesterday tweeted a video warning of an illegal immigrant killer.
Almost none of what he warns is demonstrably true, at least in terms of scale and scope of threat. 
Shepard Smith of Fox News said it best this week when he looked into the camera and assured America: "There is no invasion. No one's coming to get you. There's nothing at all to worry about. ... We're America. We can handle it."
Trump surprised the Pentagon yesterday by saying the number of troops deployed to the border could reach 15,000. That's ...
Roughly the same number of troops the U.S. has in Afghanistan.
Three times the number we have in Iraq.
And double the number of people thought to be in the caravan. (AP)
What's next: Watch for the caravan warnings to fade the day after the election —
and the attacks on the GOP establishment, the media and Robert Mueller to escalate big time, sources close to Trump tell us.
If Democrats win the House, the caravan the White House fears most is one carrying subpoenas the administration can't ignore. 

3. Tech makes voters easier to reach, harder to engage
A boom in new tech — digital TV ads, peer-to-peer texting, digital billboards and more — has made it easier for political campaigns to reach voters anywhere, at any time, Axios' Sara Fischer reports.
But all these newer, cheaper options have made it harder for campaigns to make their messages stand out.
Why it matters: These new technologies are lowering the barrier to entry for many new candidates with less money, who want to take on established, well-funded competition.
The new toolbox:
P2P texts: The most popular way for political campaigns to reach voters ahead of this year's midterm elections is flooding cellphones with personalized peer-to-peer (P2P) text messages that are easy to deploy at scale because they aren't subject to the same regulations as automated texting.
Addressable TV ads (digitally targeted by household) have become a powerful tool for midterm election advertisers, because they can be cheaply aimed at very specific voting demographics. For campaigns, these can be much easier to measure — and are much cheaper — than regular TV ads.
Digital billboards: Out of home (OOH) advertising, which consists of billboards, subway posters and even helicopter ads, are commonly used in political campaigns because they are easy to purchase at the local level. Because these signs are rapidly being converted into digital screens, campaigns can track and coordinate messages to voters' cellphones.
Viral videos are being leveraged by candidates looking to gain a massive following quickly. The most famous example this cycle was Texas Democratic senatorial candidate Beto O'Rourke's video about kneeling during NFL games.
Be smart: The barrage of new ad products and messaging tools means it's harder than ever to truly capture a voter's attention. So campaigns are still using traditional television ads, email and regular mail to reach voters.
Spending on TV ads for the midterms will be nearly as high as presidential election spending two years ago, according to estimates from MAGNA.
4. Trail pics du jour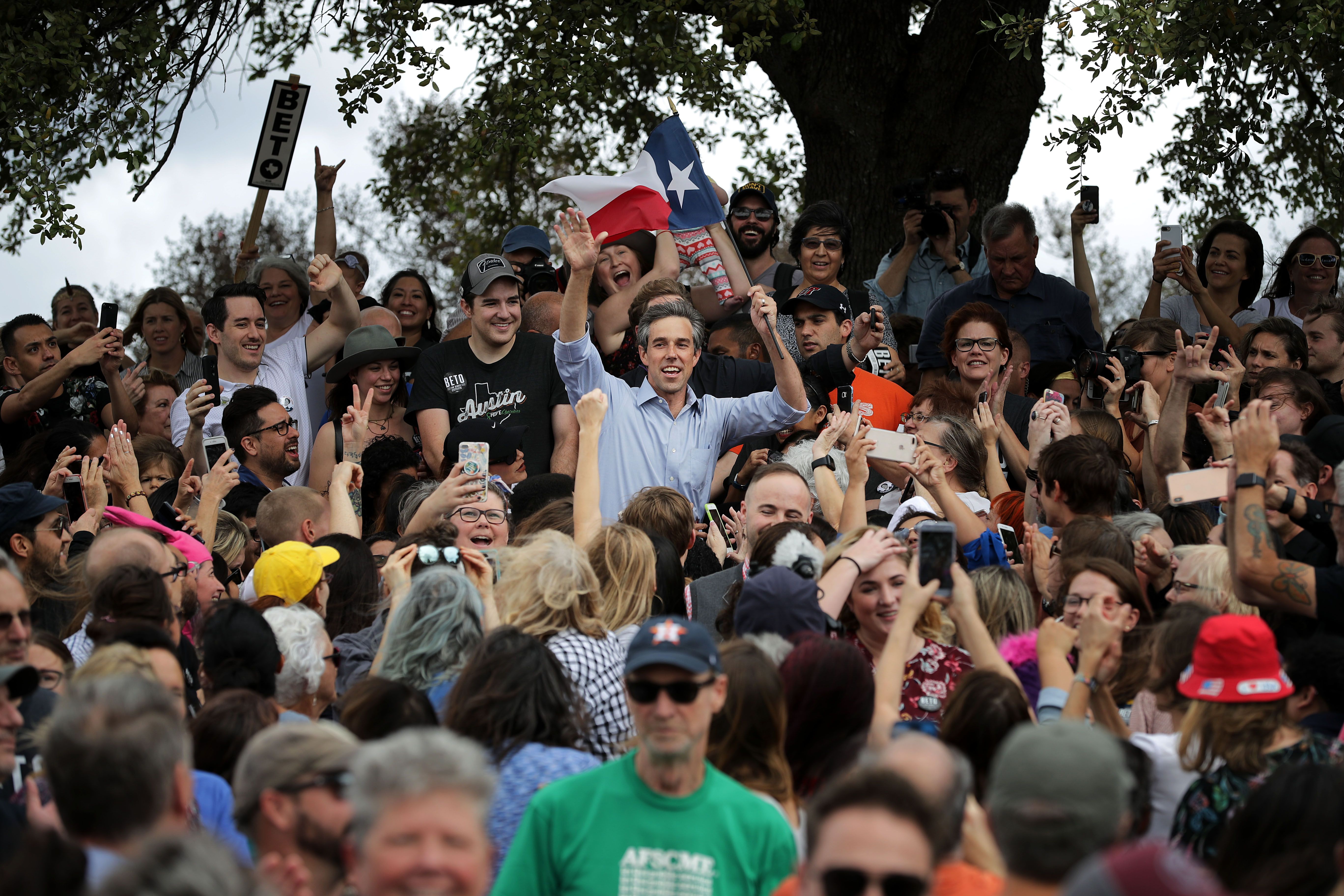 Above, U.S. Senate candidate Rep. Beto O'Rourke (D-Texas) holds a Texas flag as he poses for a group photo with supporters during a campaign rally in Mueller Lake Park in Austin yesterday.
Below, supporters come eye to eye with Trump at Hertz Arena in Estero, Fla., as he begins a schedule of six days, eight states, 11 rallies.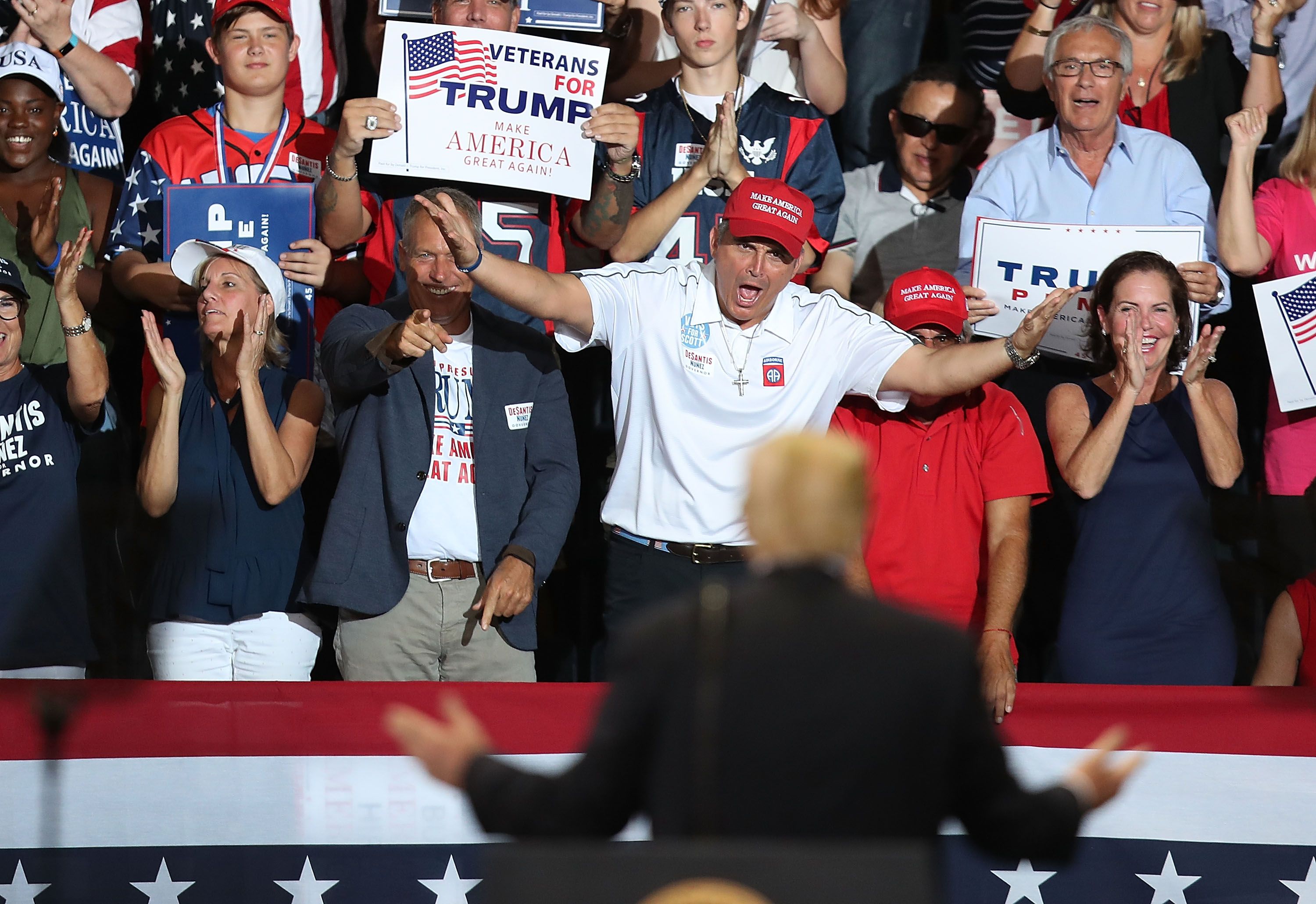 5. Record number of millennials running
About 700 millennial candidates — most of them Democrats — are running in the approximately 6,000 state legislative races, Axios Khorri Atkinson reports:
If there is a wave of victories, as some forecast, that would lower the current average age in legislatures: 56.
Millennial lawmakers currently make up just 6% of state legislators across the country.
The big picture: Millennials are most likely to identify as liberal, numerous studies say. But Stephen Olikara, founder of the Millennial Action Project, a national political group, tells Axios that millennials are also more likely to be bipartisan than their older counterparts.
By the numbers:
Between 600 and 700 Democratic millennials are running for office in 46 states, according to Run for Something, a Democratic group.
Republican groups contacted by Axios said they do not have a precise number of millennial GOP candidates. David James of the Republican State Leadership Committee said there are a "bunch of them."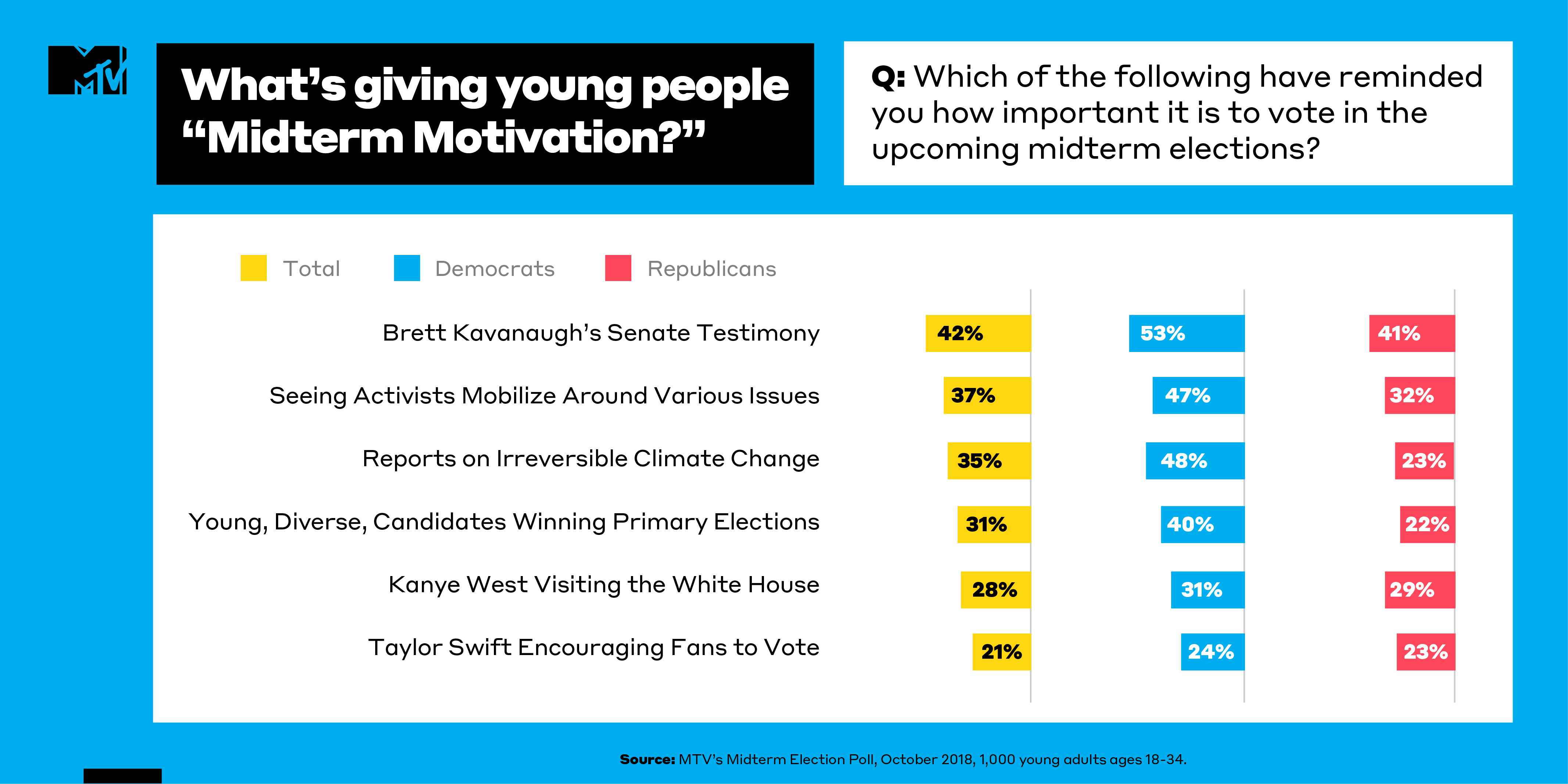 6. Big Mac, Coke and signs of inflation
"Airlines and food makers [are] among industries passing along higher costs, raising inflation fears," The Wall Street Journal's Austen Hufford and Annie Gasparro report (subscription).
What's new: "Clorox Co. said it raised prices in the latest quarter on such products as cat litter, and Coca-Cola Co. reported higher prices for the quarter. Other goods makers, as well as airlines, also have announced price increases over the past week."
Why it matters: "The higher prices have effectively ended a long period of low inflation that led the Federal Reserve to keep short-term interest rates near zero for years."
7. How the war in Yemen became the world's worst humanitarian crisis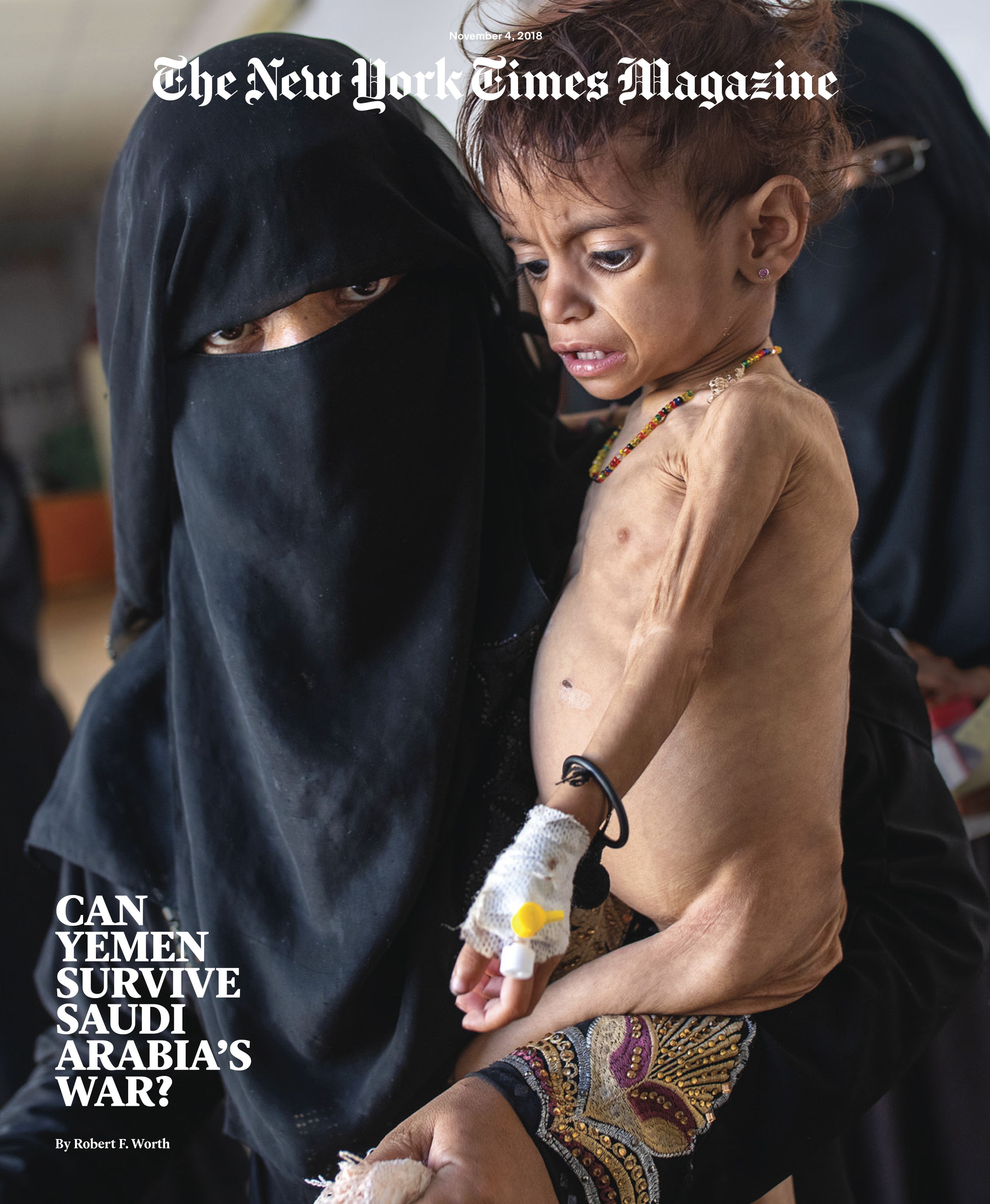 "Saudi Arabia thought a bombing campaign would quickly crush its enemies in Yemen. But three years later, the Houthis refuse to give up, even as 14 million people face starvation," Robert F. Worth writes in The New York Times Magazine:
"For more than two years, the Yemen war was mostly overshadowed by larger horrors taking place in Syria. After Trump was elected, he anointed Mohammed bin Salman, the rising Saudi regent and the war's architect, as a favorite son."
"When Jared Kushner negotiated a $110 billion arms deal last year with bin Salman, there were few questions about whether those weapons would be used in Yemen. But stories about famine, cholera and bombed weddings kept trickling into the American consciousness."
"I flew into Aden, the southern port city that was once Yemen's most cosmopolitan place, the center of Britain's former colony."
"Until a few years ago, Aden still had a decayed charm, with ghostly remnants of its colonial past. There was a good Chinese restaurant run by a man whose father came to Aden in the 1940s, when it was a lively entrepôt full of Indians, Chinese, Africans and Arabs. There were Shiite mosques and Christian churches, the only ones on the Arabian Peninsula. You could still have a beer on the beach."
Now, "no one is really in charge. It is a collapsed city littered with bombed-out buildings. The hotels are closed. ... My Yemeni friends warned me to stay indoors."
N.Y. Times Quote of the Day ... Secretary of State Mike Pompeo, issuing a statement stepping up pressure for a cease-fire in the Yemen war, the world's worst man-made humanitarian disaster:
"It is time to end this conflict, replace conflict with compromise, and allow the Yemeni people to heal through peace and reconstruction."
8. Facebook separating Workplace from main site
Workplace, Facebook's counterpart to Slack, "is moving onto a website domain separate from Facebook.com in an effort to build trust with customers," CNBC's Salvador Rodriguez reports:
"The new domain, Workplace.com, is now live as a marketing website. It is expected to go into use as a landing page for Workplace by Facebook customers sometime in 2019."
Why it matters: Customers have expressed concern "that the enterprise tool is hosted on the same domain as Facebook's consumer business."
9. "Ancient and perennial forces"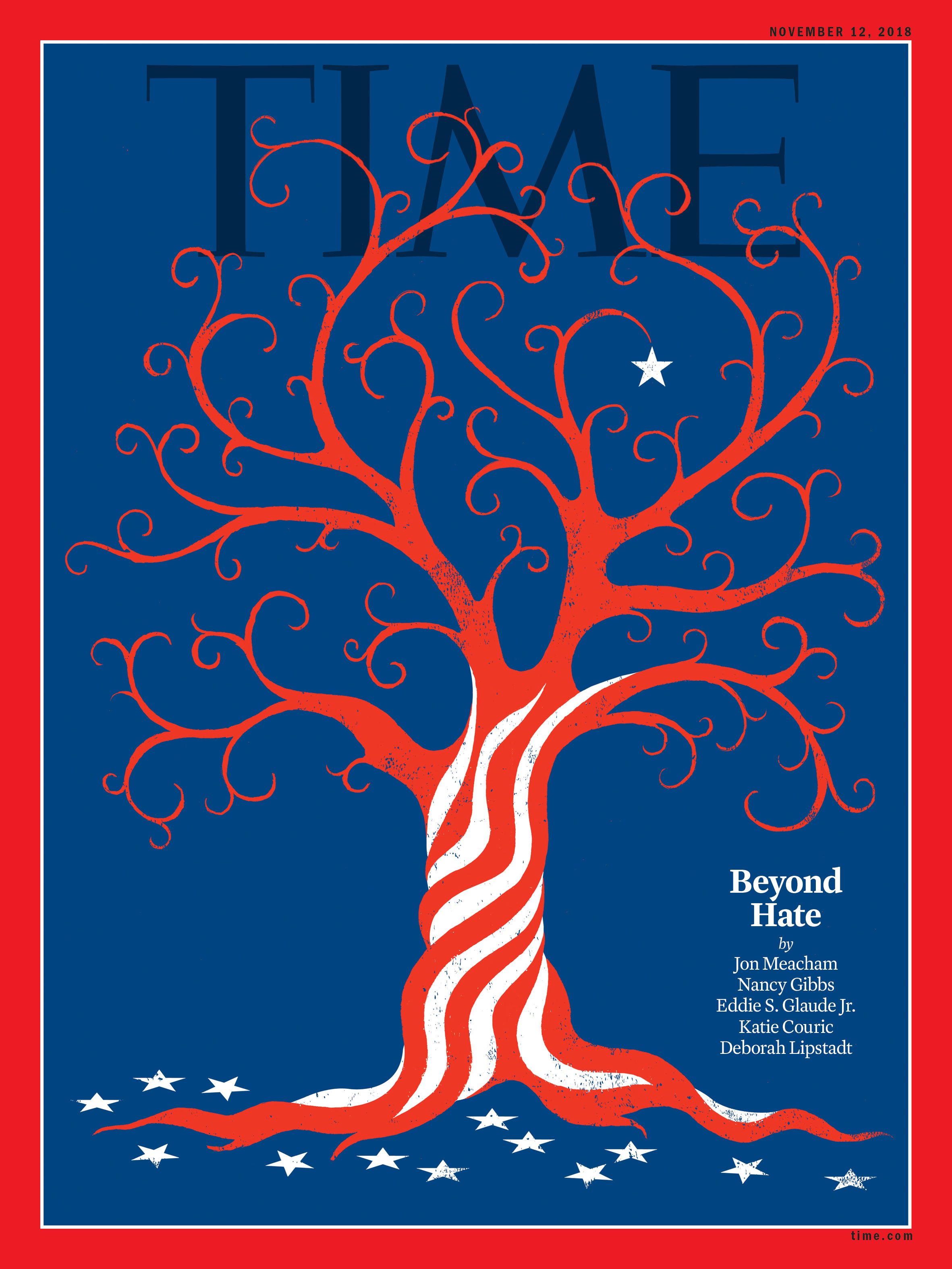 The cover of the new TIME is an original illustration by Edel Rodriguez, inspired by the mystical Jewish image of the Tree of Life.
This is the second time in 14 months that TIME has dedicated an issue to the eruption of hate in America.
Jon Meacham writes: "We now know as surely as anything is knowable in human affairs that Trump is determined to be a force for division, not for unity."
"He has no apparent interest in rising to the historical moment. ... Though Trump is a novel President, he represents — indeed embodies — ancient and perennial forces of political, racial and cultural fear."
"Yes, America is the nation that produced Harriet Tubman and Martin Luther King Jr.," Meacham continues.
"It's also the nation that pursued and perpetuated enslavement and institutionalized racism to such a prolonged degree that it took a Tubman and a King to bring about a measure of justice."
"History and experience suggest that, in moments where care fails, we must undertake the duties of guardianship ourselves. We are living in just such a moment."
10. 1 fun thing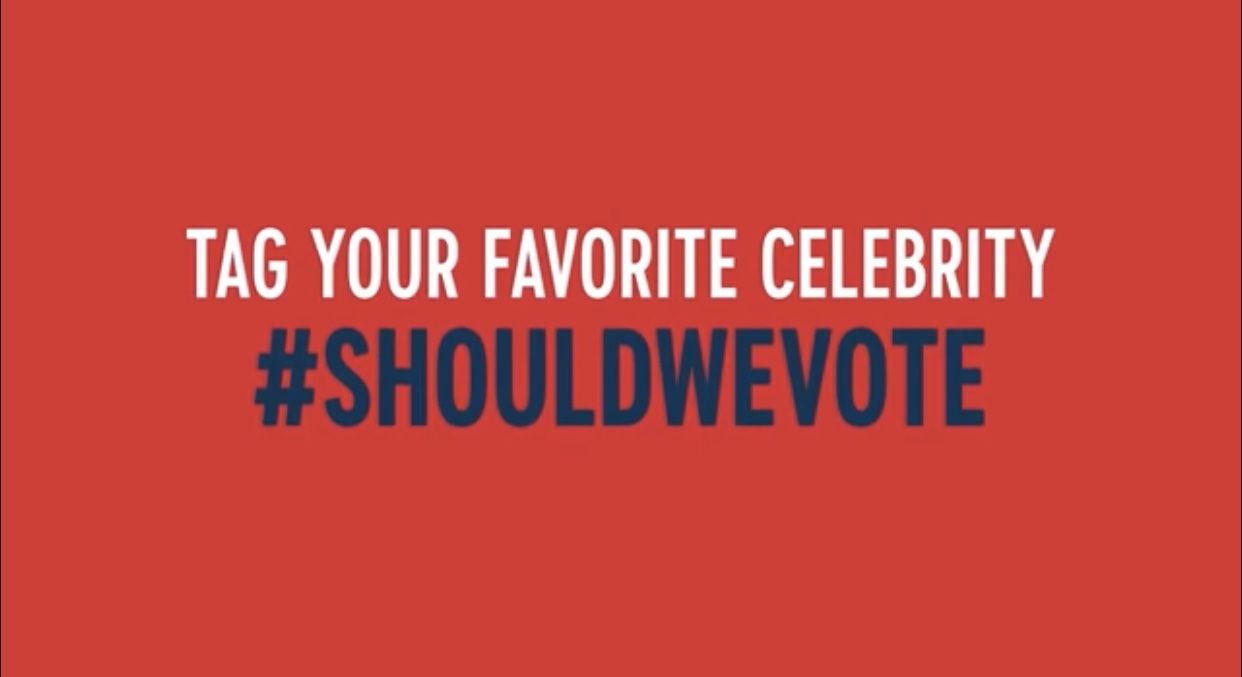 Comedy Central's first voter engagement campaign mocks all the celebrity get-out-the-vote PSAs, and encourages fans to tag their favorite celebrities with #ShouldWeVote.
"Should I moisturize? ... Jennifer Aniston says you should! ... But should we vote?"
"How will I know that I should vote ... if celebrities don't tell me to?"
"Tom Holland ... Tom Hardy ... Thomas the Tank Engine, should I vote?"
G-Eazy version, targeted at his huge social following, will drop this weekend.