Axios AM
September 26, 2018
☕️ Good Wednesday morning.
On Friday at 8 a.m. in D.C., Axios is hosting a breakfast with the world's top two antitrust officials, and you're invited!
This is a rare back-to-back appearance by two officials who constantly make multibillion-dollar decisions, and I'll be interviewing them live: European Union competition commissioner Margrethe Vestager, and Assistant Attorney General Makan Delrahim, who leads the Justice Department's Antitrust Division. RSVP here.
1 big thing: Trump's hug-the-thug, flick-off-your-friends worldview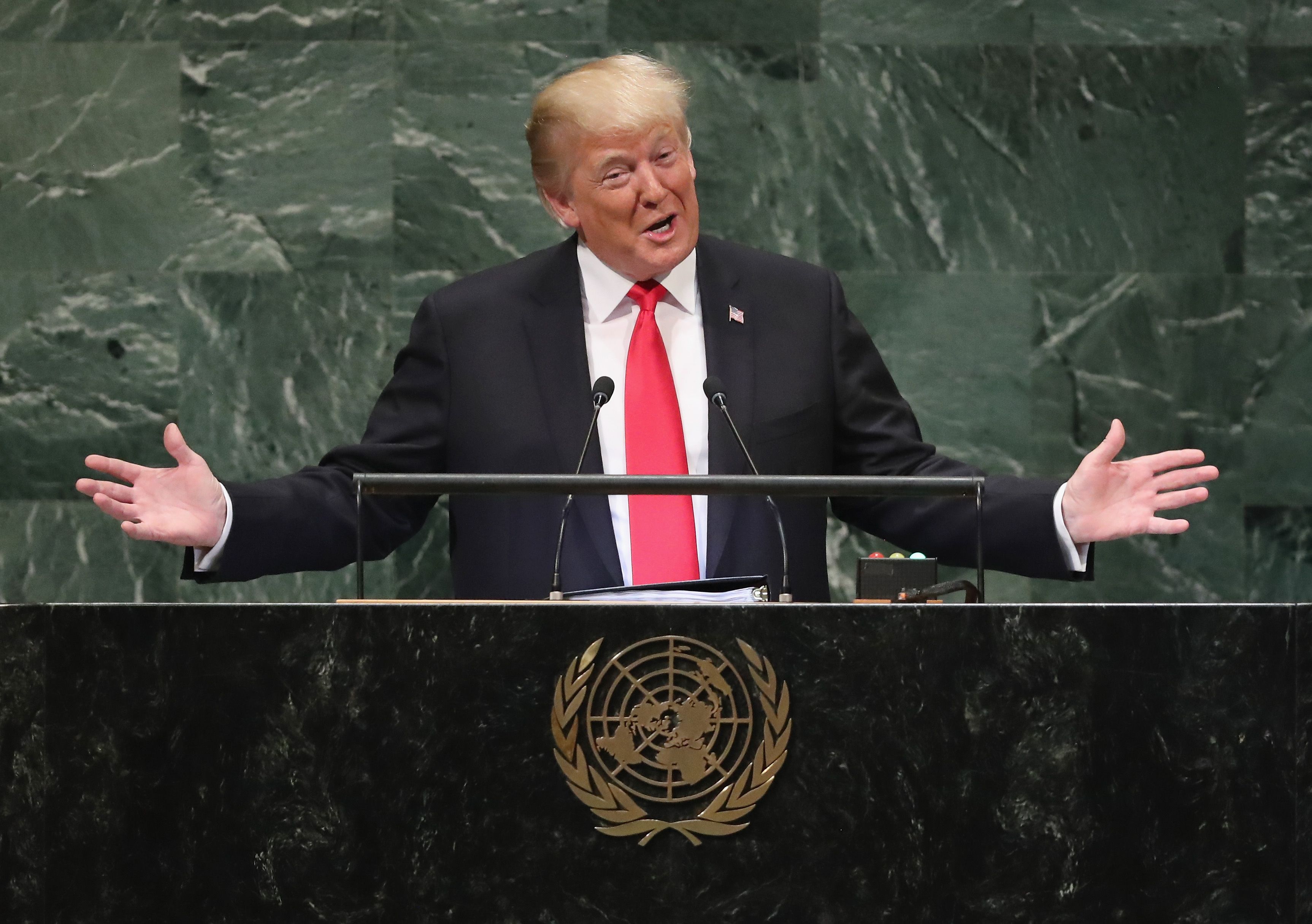 President Trump's blunt-force diplomacy at the United Nations yesterday reflected one of the quirks of his style on the world stage, Jonathan Swan writes:
He shuns European allies ... Stunningly, he made zero mention of Britain or France, and his only mention of the Germans was to say that if they don't change course, they'll become "totally dependent on Russian energy."
And saves his sweetest words for individual world leaders — even adversaries, conveying his "great respect and affection" for his "friend" President Xi Jinping of China, and thanking North Korea's Kim Jong-un for his "courage."
At the same time, Trump doubled down on U.S. tariffs on China, and said the U.S. would maintain sanctions against the North Koreans until they have denuclearized.
It's Trump's theory of international relations: He praises and flatters leaders by name, while pursuing tough policies against their countries.
The effort to preserve personal relations leaves him to pursue a diplomacy that's based, above all, on personal chemistry between leaders.
European allies have lost all patience with this approach by Trump, with one diplomat describing the president's speech to the UN General Assembly as a roster of grievances, sprinkled with bragging about his accomplishments.
Trump's grievances were many, and he described many international institutions as nothing more than scams set up to fleece Americans of their wealth and sovereignty.
Trump attacked the World Trade Organization, the UN Human Rights Council, OPEC, the new Global Compact on Migration, the current system of foreign aid, international peacekeeping, and globalism as a concept:
"We reject the ideology of globalism, and we embrace the doctrine of patriotism."
The bottom line: Trump's speech was a full-throated nationalist war cry. Steve Bannon, who hasn't talked to Trump in many months, would've been proud.
P.S. How they see us ... Cover of today's Guardian (London): "The world's derision halts Trump UN speech."
2. GOP picks female prosecutor
Senate Republicans are bringing in Arizona prosecutor Rachel Mitchell to handle their questioning of Supreme Court nominee Brett Kavanaugh and his accuser, Christine Blasey Ford, at tomorrow's epic Judiciary Committee hearing.
Mitchell, a Republican, works in the Maricopa County Attorney's Office in Phoenix as the chief of the Special Victims Division, per AP.
She supervises attorneys who handle cases involving child molestation, sexual assault and computer crimes against children.
Why it matters, from Mike Barnicle, on MSNBC's "Morning Joe":
"[T]he larger tragedy is the politicization of the Supreme Court. Now, I guess it began with Bob Bork, in the middle of the '80s, when the Democrats lit him on fire."
"But the Supreme Court is supposed to be different. It's a lifetime appointment and it ... affects every American in its rulings. And it was isolated from politics. And that, sadly, is no longer the case."
P.S. Republicans show no sign of ditching Kavanaugh, but Dem strategists are already looking ahead to a replacement pick — perhaps Judge Amy Coney Barrett of Chicago, a Catholic conservative who would delight the GOP base.
The progressive group Demand Justice bought stopconeybarrett.com, which now says "website coming soon!"
3. The feed era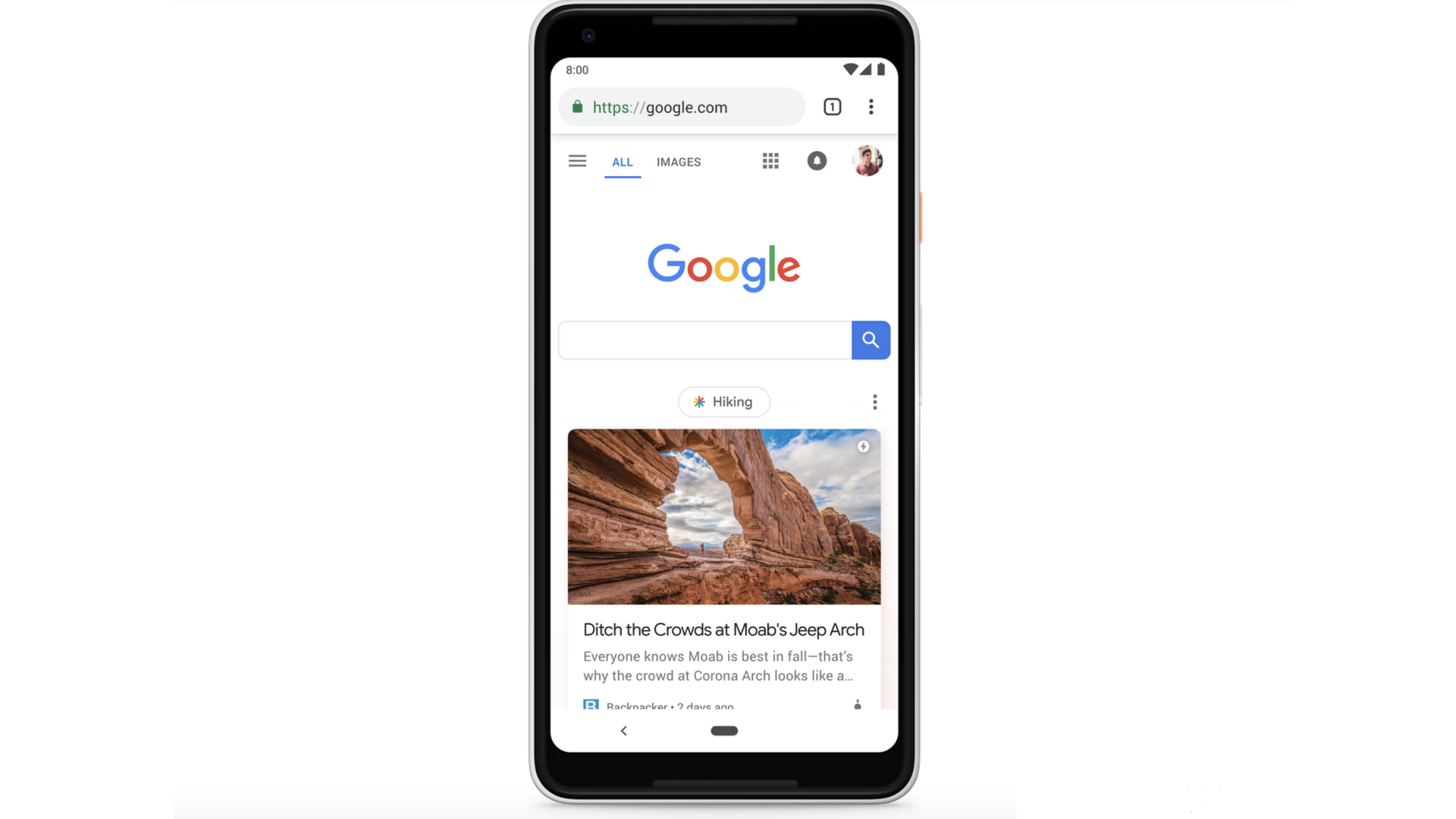 No one "checks Google" the way they might say "check Facebook," Axios tech editor Scott Rosenberg writes:
The search giant hopes to change that with Google Discover, which will offer a personalized feed of stories on Google.com of all mobile browsers.
Why it matters: After 20 years of dedication to its minimalist home screen, Google is echoing Facebook's News Feed, which holds users longer.
4. Pic du jour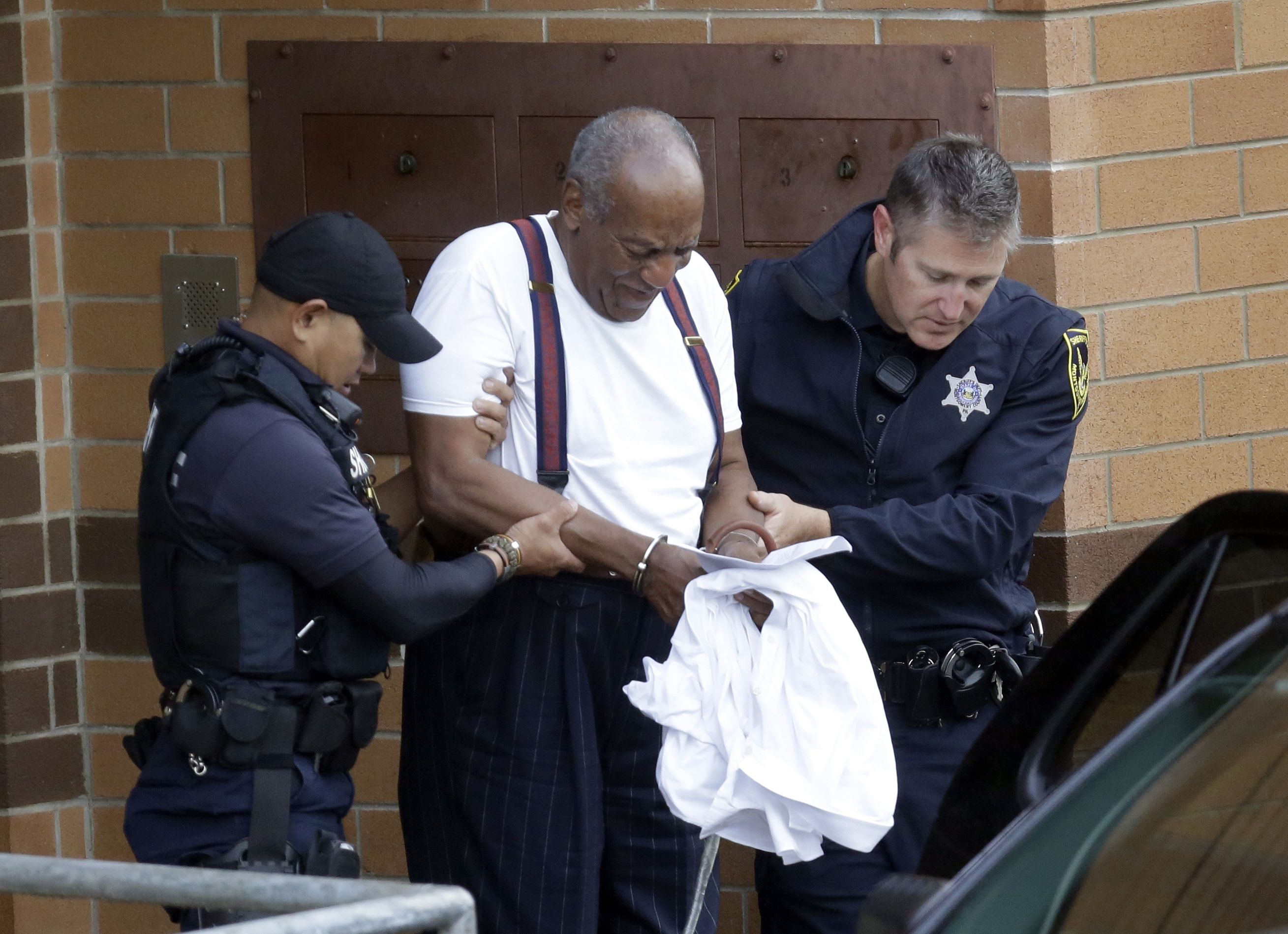 Bill Cosby, 81 — sentenced for three to 10 years for sexually assaulting a woman in his home — spent his first night alone in a Pennsylvania prison after being accustomed to a life filled with handlers and household help. (AP)
N.Y. Times Quote of the Day ... Judge Steven O'Neill sentencing Cosby, once a model of fatherhood:
"Fallen angels suffer most."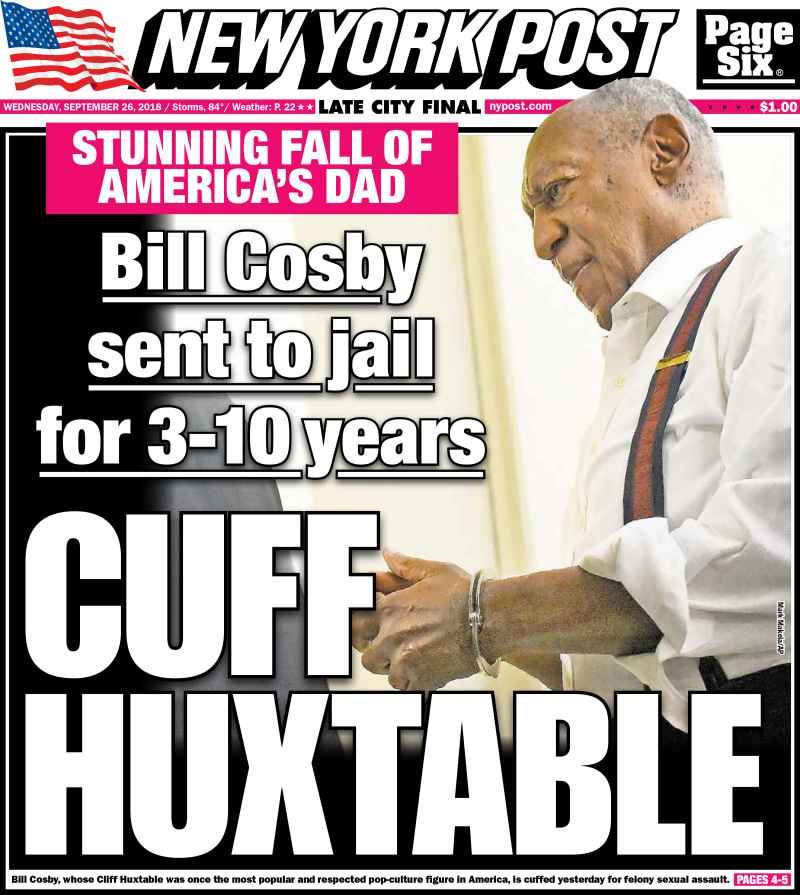 5. Instagram co-founders chafed
Instagram's co-founders made their surprising exit after little things added up over time, the N.Y. Times Mike Isaac reports, including "disagreements over tweaks to their product, staffing changes and how over the last year [Mark] Zuckerberg asserted more control over their business."
Kevin Systrom and Mike Krieger "thought Facebook's increasing interest in shaping Instagram's product direction and growth was overbearing ... They were accustomed to autonomy, and they were chafing at losing it."
"As the relationship began to sour, Mr. Systrom and Mr. Krieger over the last few months openly disagreed with their Facebook counterparts in meetings."
Mood music: "Zuckerberg was asserting control throughout Facebook's empire. In April, Jan Koum, then the chief executive of WhatsApp, abruptly resigned from the messaging start-up as he grew increasingly concerned about the amount of user data Facebook collected on its users."
P.S. from Recode: "Many close to Zuckerberg often noted that Instagram would not be the jewel it had become without Facebook and its massive social graph or its ad infrastructure shining it up."
6. Number of the day
$10 million:
"That's how much a book deal could be worth for the senior Trump-administration official who recently wrote that anonymous New York Times op-ed, according to Keith Urbahn, cofounder of the Washington literary agency Javelin," per The Washingtonian.
But only if it's full of "specific, verifiable, and shocking revelations — a very high bar in this administration," Urbahn says.
7. Ad of the day, then and now
Twenty-seven years ago — in 1991 — 1,600 African-American women took out a full-page ad in the N.Y. Times to show support for Anita Hill, according to Tayari Jones, author of the bestselling novel "An American Marriage":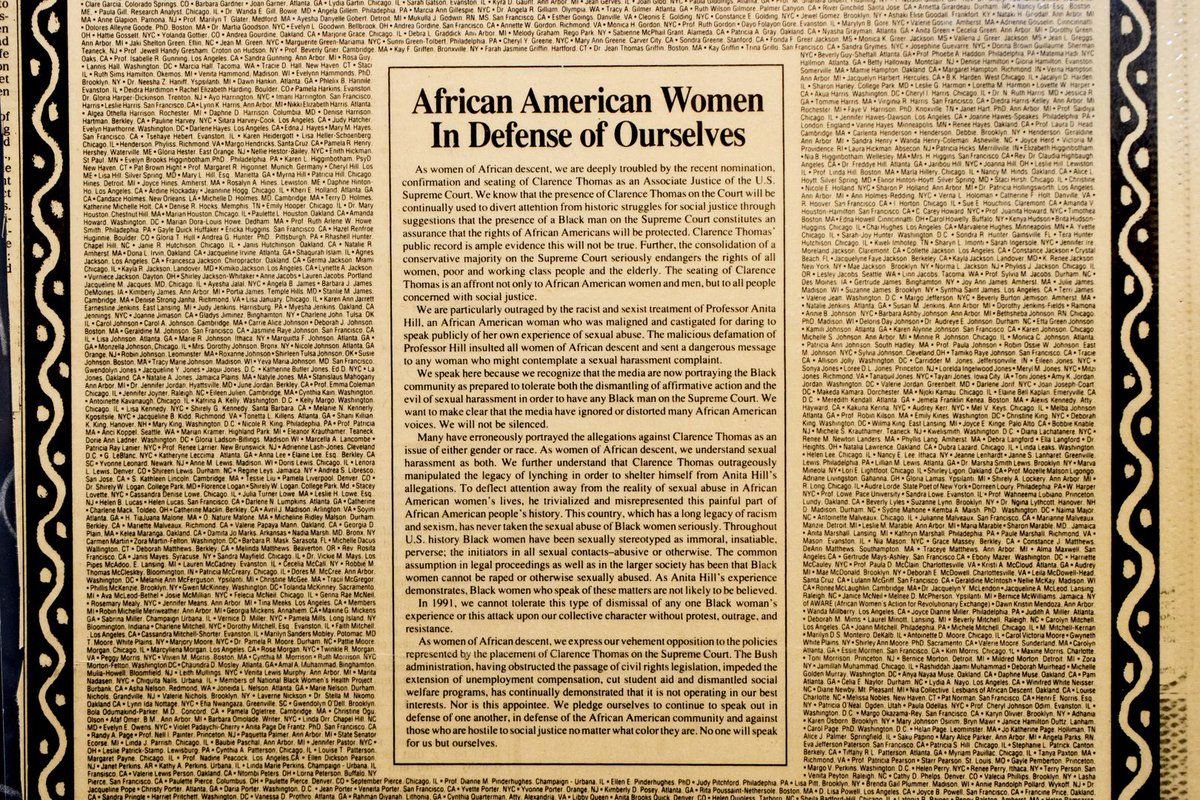 In today's N.Y. Times (page A7), the Phenomenal Women Action Campaign places a crowdfunded, full-page ad from "1,600 male allies ... in support of Anita Hill and Christine Blasey Ford":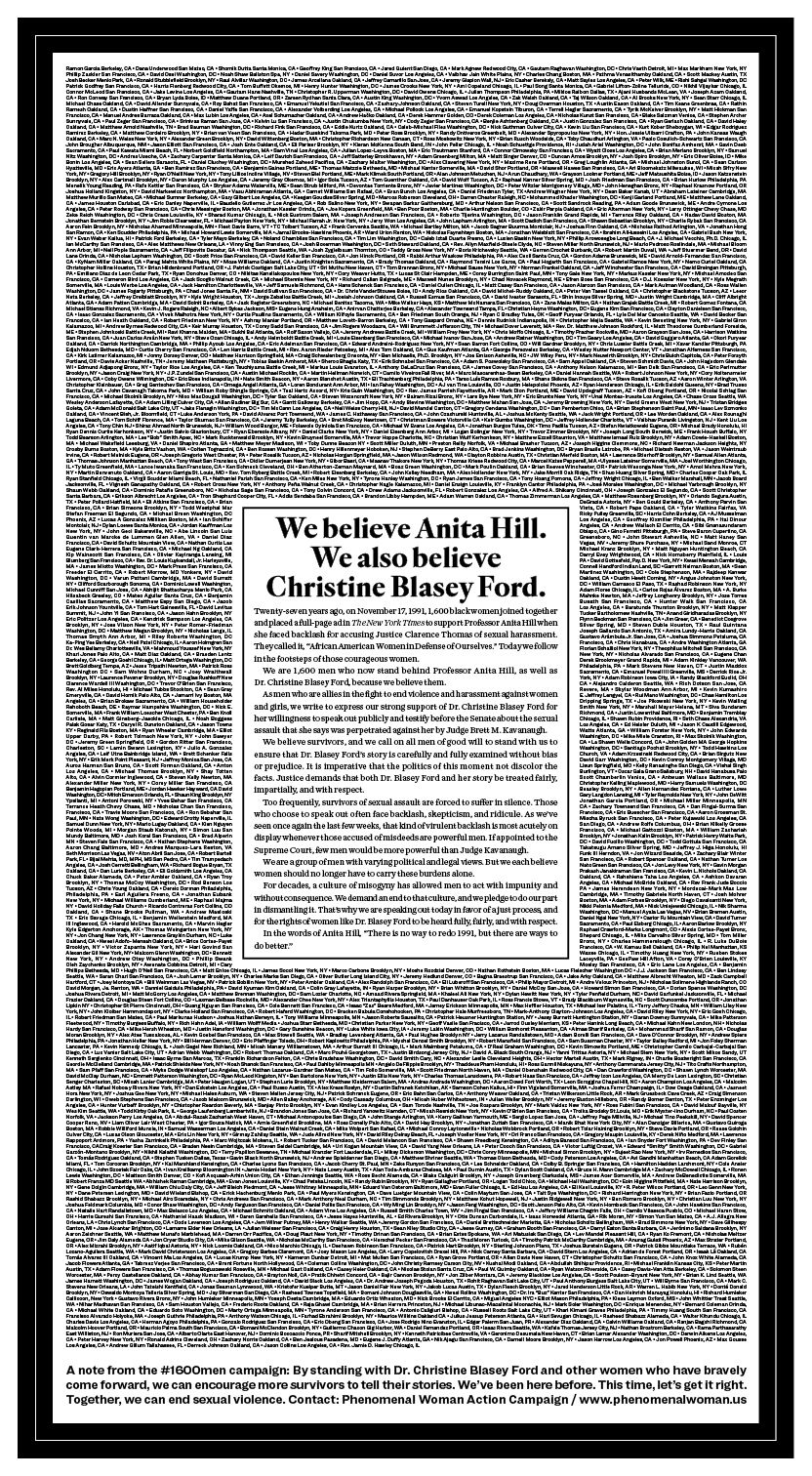 8. 🗽 Mike Bloomberg's New York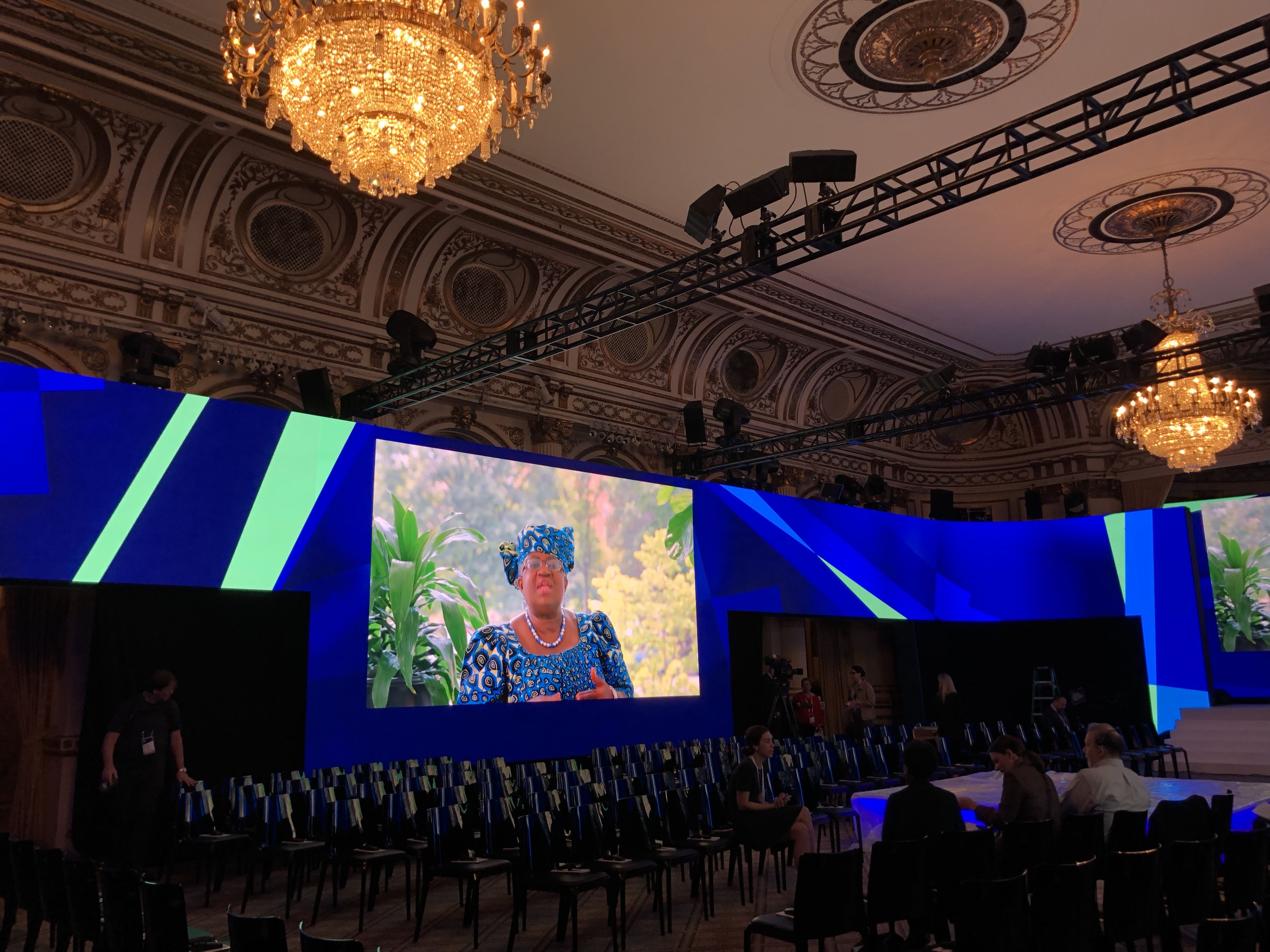 I'm in New York today for the second annual Bloomberg Global Business Forum (#BloombergGBF), which draws so many CEOs, presidents and prime ministers who are in town for the UN General Assembly that it calls itself "the largest gathering of heads of state outside a formal government summit."
A Bloomberg Global Business Forum/Morning Consult Poll of 2,201 U.S. adults finds:
57% of Americans with a postgraduate degree said globalization has been helpful, compared to 45% of those with a bachelor's degree and 30% of those who had completed some college.
Only 29% of Americans feel the global economy is headed in the right direction, while 47% believe it is on the wrong track.
19% of Americans said the global political climate is headed in the right direction; 56% said it is headed in the wrong direction.
46% of Americans say free trade with other countries has helped the U.S., while 25% said it has hurt the United States. 29% didn't know or had no opinion.
Go deeper: See the crosstabs.
9. First look: Teaching us to listen again
With the ferocious backdrop of tomorrow's Kavanaugh and Rosenstein drama, a personal history project called StoryCorps will seat bipartisan pairs of senators, members of Congress, staffers, political strategists and D.C. personalities to record introspective interviews about what they love, hate, fear and wonder.
A forthcoming release says the program, One Small Step, encourages answers to questions like:
"What is most hurtful to you about what people across the political divide say about people on your side and in your life?"
"Can you think of any traits you admire in people on the other side of the political divide?"
StoryCorps founder Dave Isay: "[T]his week may be the hardest time in recent history to launch an effort to bridge political differences. ... But this state of affairs is exactly why we're convinced that now is time for One Small Step."
The StoryCorps MobileBooth, an Airstream trailer transformed into a traveling recording booth, crisscrosses the country year-round to gather stories.
10. 🍩 1 fun thing
Two heavyweight brands are slimming down:
The Dunkin' Donuts "rebranding leaves hole in heart of doughnut lovers," per Reuters: It's now just Dunkin' "to highlight a wider array of menu items and appeal to a younger generation."
"Weight Watchers International is seeking to ride the wellness wave by changing its brand name to WW and overhauling its products and services to focus more on healthy living than on pure weight loss." (USA Today)