https://www.axios.com/newsletters/axios-am-3a3779d6-f310-4546-a73f-5c050c372998.html?chunk=0#story0
1 big thing ... ​100-day report card: Trump's hits, misses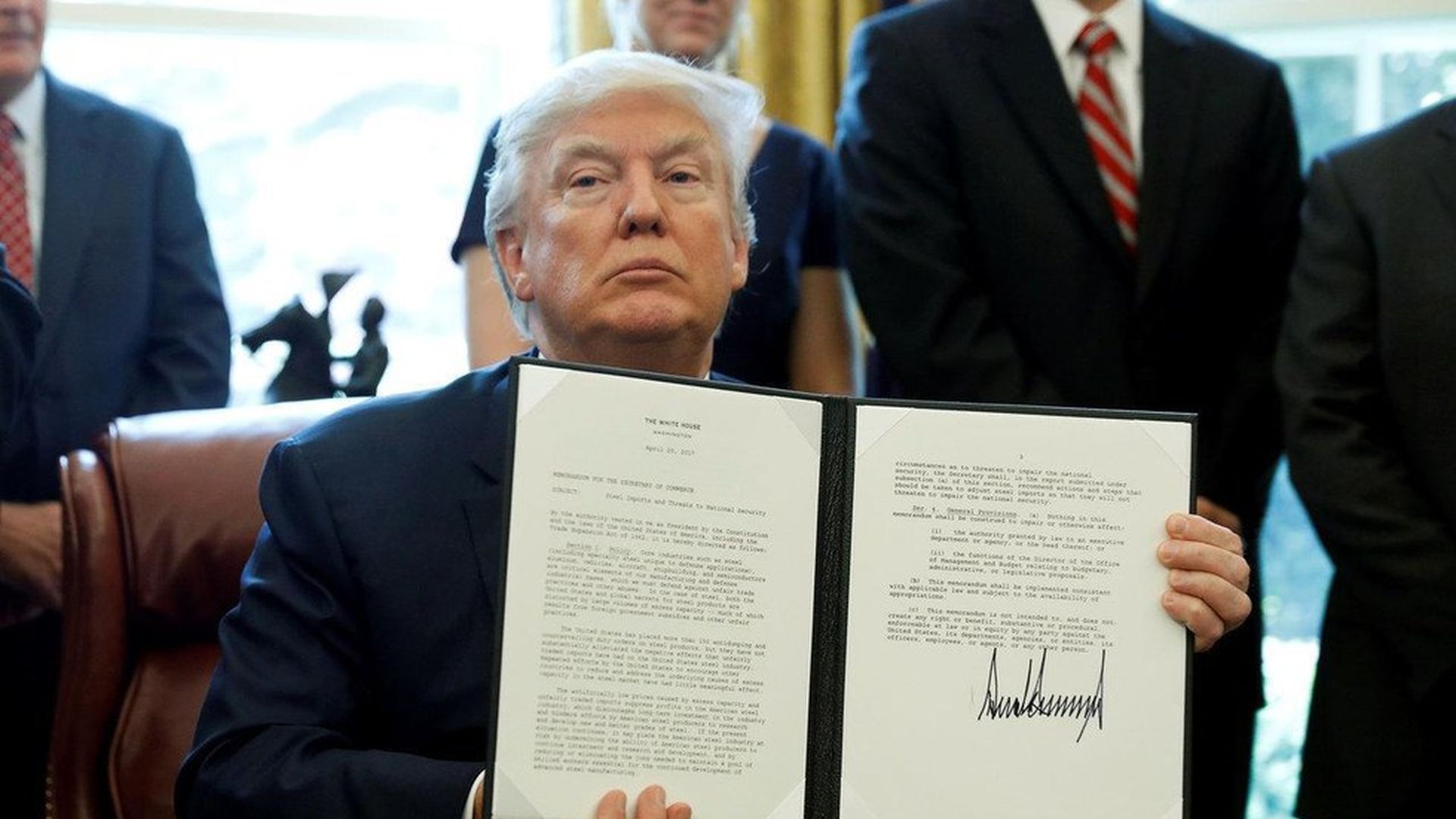 Hits:
Winning confirmation of Justice Gorsuch: Trump did it fast, with little drama and huge consequence. The win tipped the Court, invigorated conservatives, and bought him credibility with the establishment. It's the president's one achievement so far that will outlast him, regardless of what else unfolds.
Pro-business executive orders and regulatory changes: Nothing lifts a presidency (or increases the chance of reelection) more than a rising economy. Trump's early pro-business rhetoric and assault on regulations has boosted many industries. And the market "Trump bump" has given business a new spring in its step.
Encouraging CEOs to think more systematically about American jobs: Businesses talk openly about trying to "bait" a positive tweet from Trump (or insulate themselves from assault) by announcing factory openings or job expansions. These overtures aren't always all that they seem: Some were already in the pipeline, or may never come to fruition. But he has forced huge companies to reckon with the issue.
Operation Normal I: Installing experienced national-security and economic teams, obviating the fears of some Republicans that a Trump Cabinet would have a bit of a clown-car aura.
Operation Normal II: Post-Flynn, establishing a national-security decision-making process that has produced well-executed policies that have been regarded as sensible by mainstream Republicans. This includes the Syria strike, the embrace of NATO and the China state visit.
Misses:
No significant new laws: He has full Republican control of Washington — and little to show for it. In retrospect, some White House aides think they screwed up by rushing into health care, and wish they had plunged into tax reform or an infrastructure package.
Little personal growth in office: His loose style, resistance to structure and amorphous views (and loyalties) leave White House aides insecure, and create internal inefficiencies and blind spots. This chaos contributed to the health-care debacle, provoking weeks of public butt-covering and finger-pointing. To this day, many aides tell us the West Wing reality is even worse than is publicly portrayed.
Failure to articulate a theory of the case, foreign or domestic: International allies and Congressional Republicans are left uncertain of what he believes, and opponents have an opening to define the vacuum on their terms.
Inability to get over it: The president hasn't kicked any of his bad campaign habits, all of which complicate governance — score-settling, name-calling, reckless tweeting, petty grievances, and unnecessary shots at allies and others he will one day need to succeed.
Resistance to reaching out to the 54% of 2016 voters who voted for someone else: Trump's low approval ratings make it harder for Democratic leaders on the Hill to make deals with him. Ditto his continued incitement of the Democratic base.
https://www.axios.com/newsletters/axios-am-3a3779d6-f310-4546-a73f-5c050c372998.html?chunk=1#story1
2. Article of the day
https://www.axios.com/newsletters/axios-am-3a3779d6-f310-4546-a73f-5c050c372998.html?chunk=2#story2
3. "A political earthquake"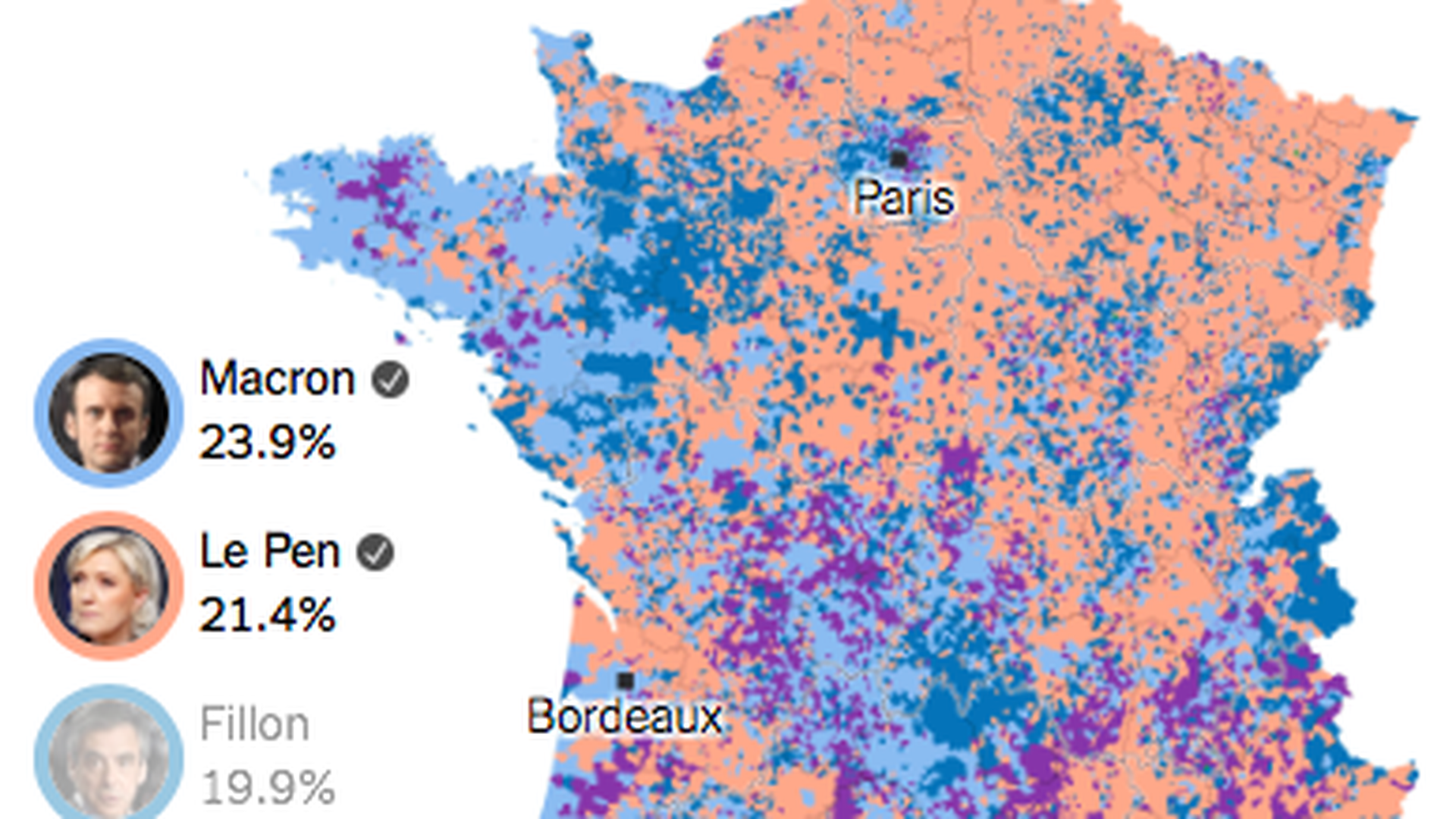 France is now in uncharted territory: No traditional party made the May 7 runoff, proving that the new, Trumpian politics has gone global. The Financial Times says the result "stunned ... established parties," and provokes "a national fight over global order."
Two distinct world views now go head-to-head. The Wall Street Journal: "Centrist Emmanuel Macron and far-right politician Marine Le Pen led the first round of voting ... as voters redrew the political map, placing the European Union at the center of a new divide."
Macron is the favorite in the runoff, with the French establishment coalescing behind him to sink Le Pen.
The N.Y. Times calls them "a political novice" and "a far-right firebrand."
The results soothed investors' fears, Axios' Chris Matthews writes: The results make it more likely that Macron will be France's next president, keeping France in the EU. That should have a positive impact on both French stocks and the U.S. economy.
A Blackrock Investment Institute note to clients calls Macron a "business friendly" candidate that will not get in the way of Europe's improving economy. The U.S. economy has seen the benefits of faster growth in Europe — political stability across the Atlantic is good for business.
https://www.axios.com/newsletters/axios-am-3a3779d6-f310-4546-a73f-5c050c372998.html?chunk=3#story3
4. Bannon's Hollywood years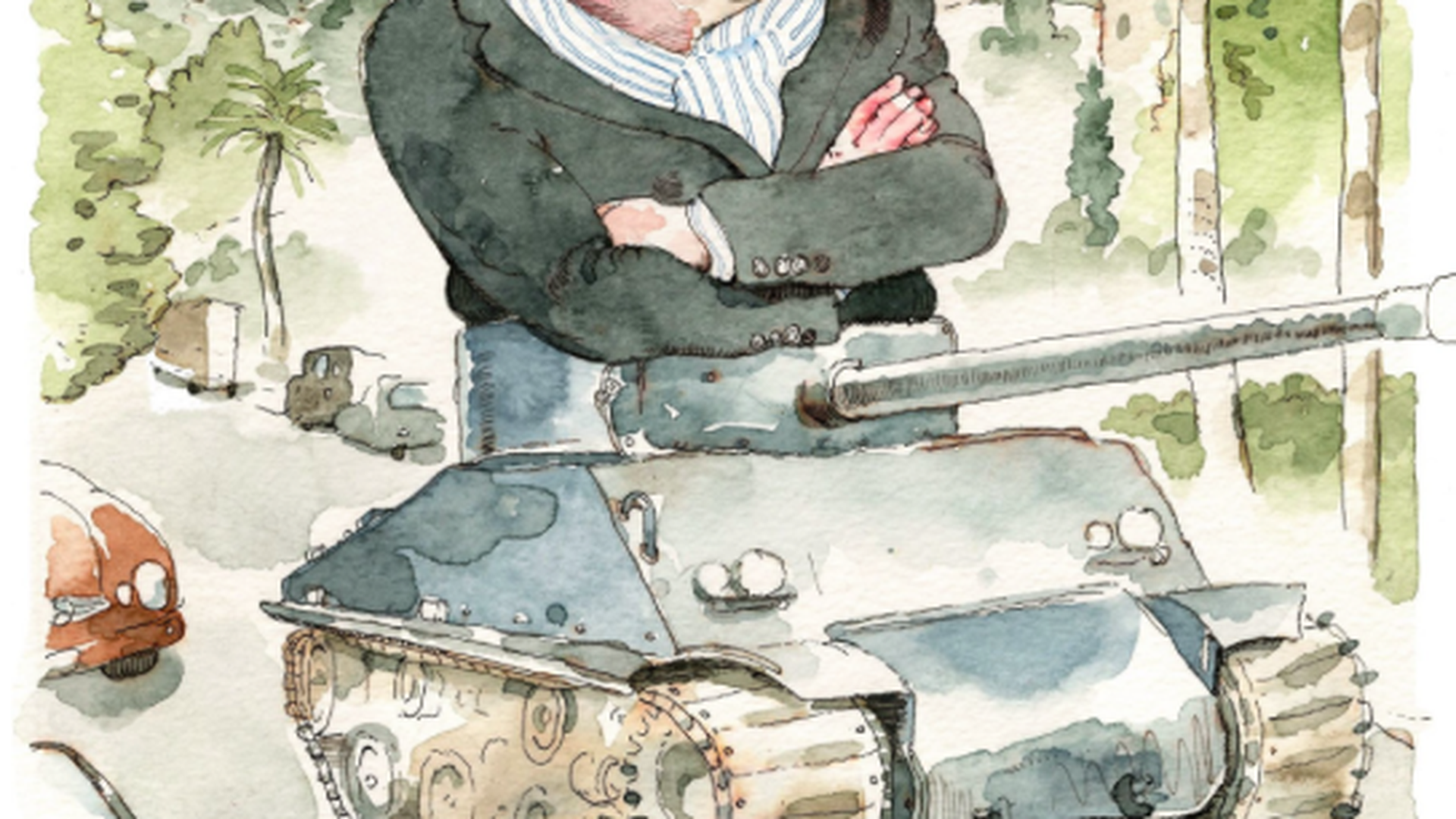 "A Hollywood Story ... Steve Bannon in La-La Land," by The New Yorker's Connie Bruck:
"When Trump announced his candidacy, at Trump Tower, in 2015, Bannon saw something that others missed. Perhaps it was their temperamental similarities, and their faith in their own business instincts despite repeated failure. Trump, too, ... despised the élites that had always spurned him. Bannon sensed that he had finally found the figure who could express that anger, leading the populist rebellion of millions of Americans who felt they had been left behind."
P.S. "Trump [today] will welcome members of the conservative media for a small reception at the White House," per Politico's Hadas Gold. "Among those attending: One America News Network, The Daily Caller and Breitbart, as well as some columnists and talk radio hosts."
Sean Spicer: "They were neglected the last eight years."
https://www.axios.com/newsletters/axios-am-3a3779d6-f310-4546-a73f-5c050c372998.html?chunk=4#story4
5. Swamp Watch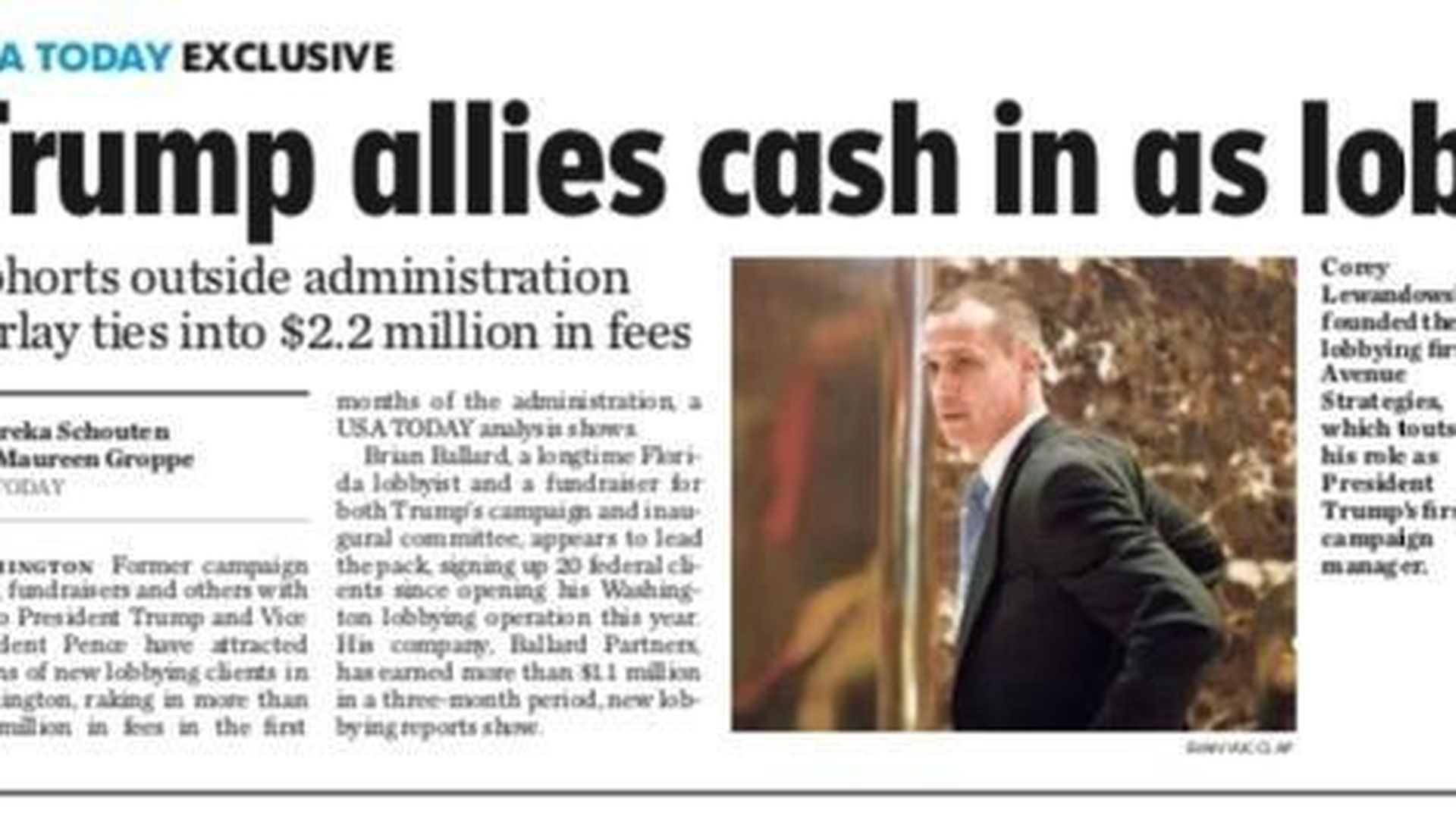 "Trump, Pence allies rake in millions as new Washington lobbyists," by USA Today's Fredreka Schouten and Maureen Groppe:
"Brian Ballard, a longtime Florida lobbyist and a fundraiser for both Trump's campaign and inaugural committee, appears to lead the pack, signing up 20 federal clients since opening his Washington lobbying operation this year."
Avenue Strategies, started last year by Corey Lewandowski, describes him as overseeing "all aspects of a historic presidential campaign where Donald J. Trump won 38 Republican primaries and caucuses and received more votes than any presidential candidate in the history of the Republican Party."
His co-founder is Barry Bennett, a former Trump campaign adviser who managed the presidential campaign of Housing and Urban Development Secretary Ben Carson.
"Stuart Jolly, who worked as Trump's field director in the primaries, recently became president of the Sonoran Policy Group, and the firm has added New Zealand and the Czech Republic as international clients."
https://www.axios.com/newsletters/axios-am-3a3779d6-f310-4546-a73f-5c050c372998.html?chunk=5#story5
6. Fooling Apple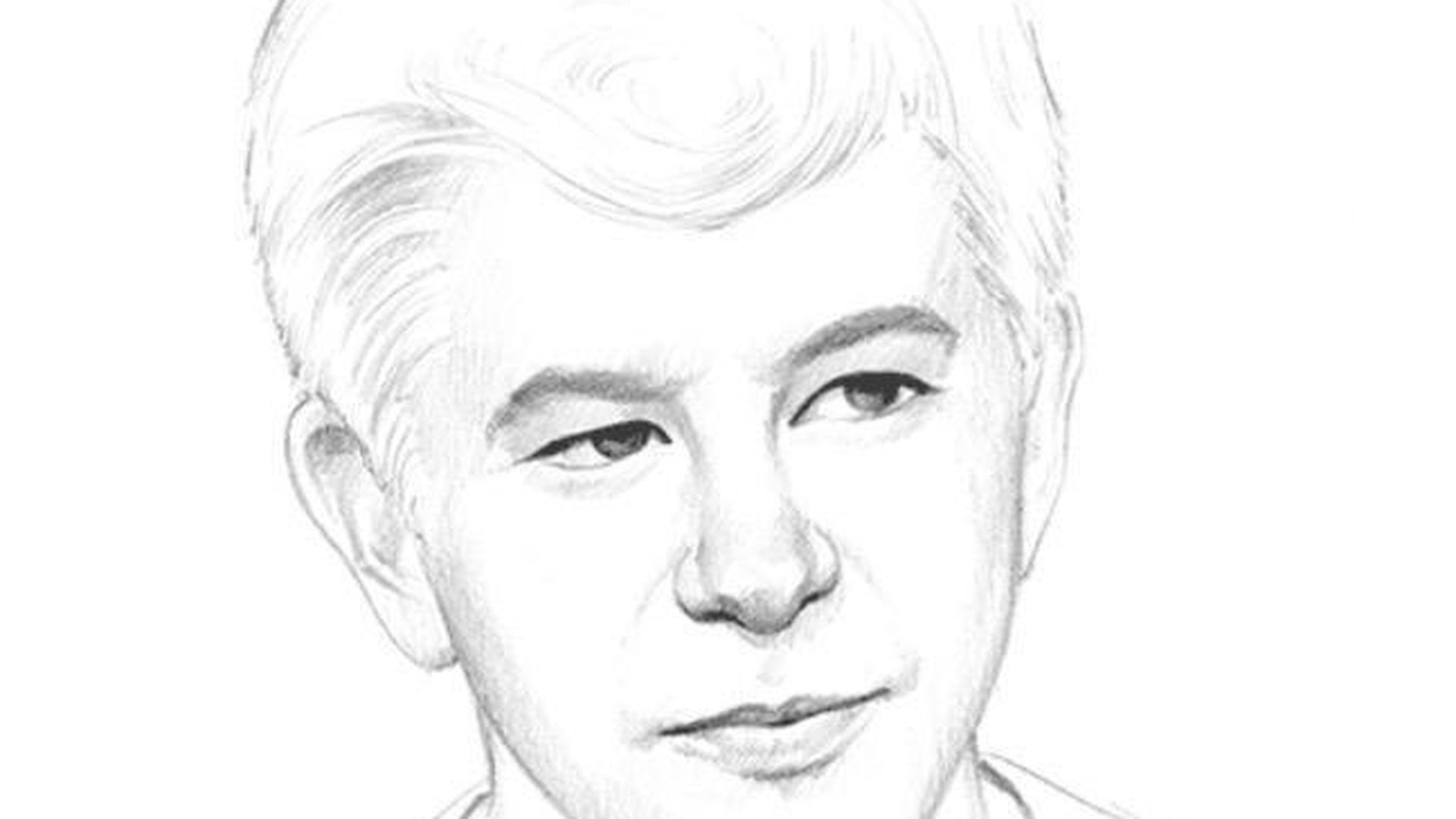 "Uber's C.E.O. Plays With Fire" ... A New York Times front-pager, by Mike Isaac in San Francisco, says the "blindness to boundaries" that "is not uncommon for Silicon Valley entrepreneurs" has led Travis Kalanick "to a pattern of risk-taking that has at times put his ride-hailing company on the brink of implosion":
Kalanick ... visited Apple's headquarters in early 2015 to meet with Timothy D. Cook, who runs the iPhone maker. ... For months, Mr. Kalanick had pulled a fast one on Apple by directing his employees to help camouflage the ride-hailing app from Apple's engineers. The reason? So Apple would not find out that Uber had been secretly identifying and tagging iPhones even after its app had been deleted and the devices erased — a fraud detection maneuver that violated Apple's privacy guidelines.
But Apple was onto the deception, and when Mr. Kalanick arrived at the midafternoon meeting sporting his favorite pair of bright red sneakers and hot-pink socks, Mr. Cook was prepared. "So, I've heard you've been breaking some of our rules," Mr. Cook said in his calm, Southern tone. Stop the trickery, Mr. Cook then demanded, or Uber's app would be kicked out of Apple's App Store.
https://www.axios.com/newsletters/axios-am-3a3779d6-f310-4546-a73f-5c050c372998.html?chunk=6#story6
7. "The walking dead"
Valley investors are getting pickier, according to Wall Street Journal front-pager, "Once-Flush Startups Struggle to Stay Alive"
Boom: "Venture-capital firms remain flush with cash: They raised $44 billion last year, the most since the dot-com boom."
Bust: "But investors are staying away from scores of initially well-funded startups that once looked like relatively safe bets, forcing these companies to fight for survival as they burn through their stockpiles of cash and scramble for new money or buyers."
Why it matters: "'They're like the walking dead,' said David Cowan, a partner at Bessemer Venture Partners, who expects a steady stream of failures."
https://www.axios.com/newsletters/axios-am-3a3779d6-f310-4546-a73f-5c050c372998.html?chunk=7#story7
8. Stat of the day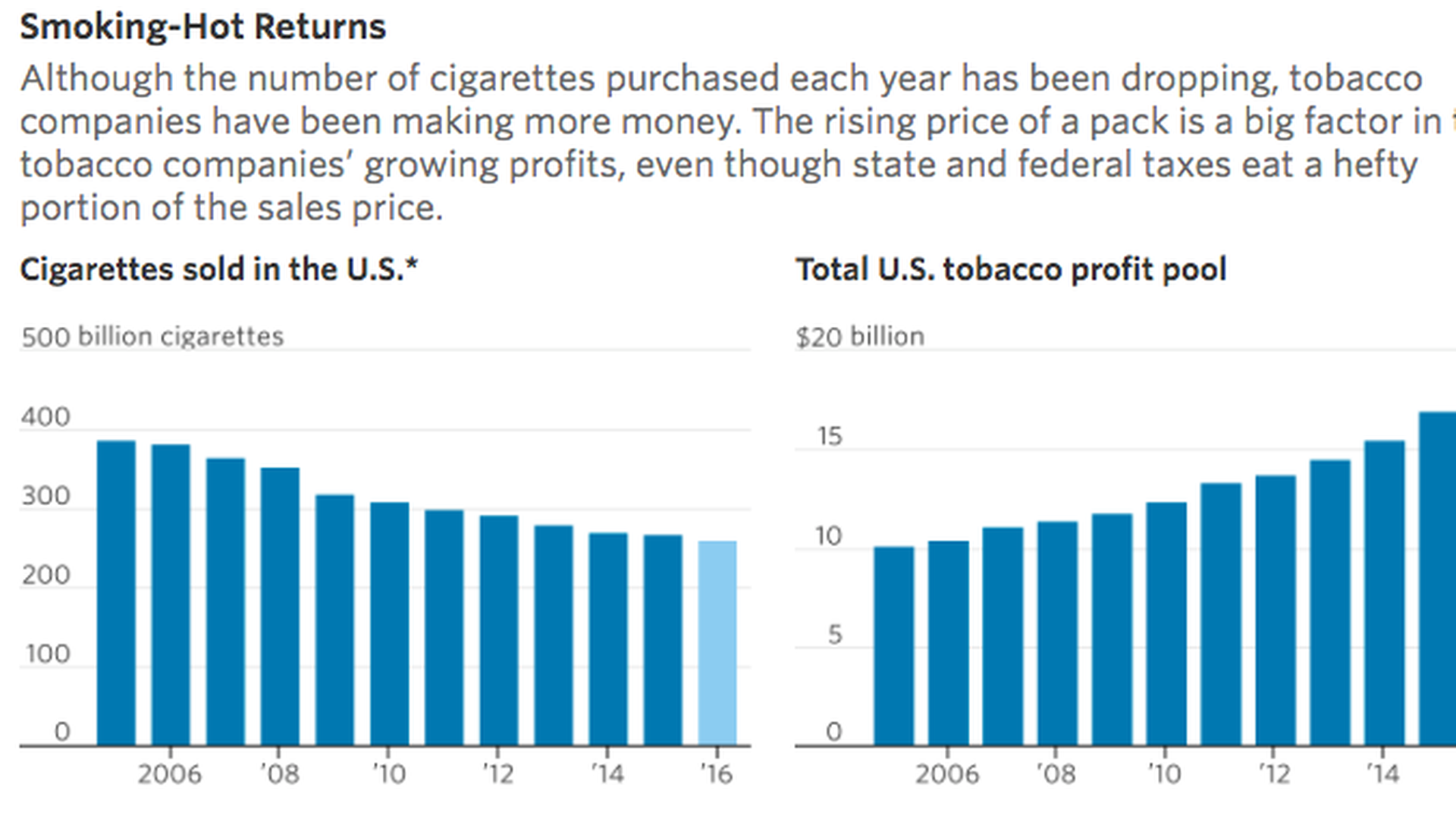 https://www.axios.com/newsletters/axios-am-3a3779d6-f310-4546-a73f-5c050c372998.html?chunk=8#story8
9. Obama begins new phase of public life
Former President Obama's "Conversation on Civic Engagement" with hundreds of young people at the University of Chicago this morning, his first public event since leaving office, will be "a warmup for more visibility in the coming weeks," the Chicago Tribune's Katherine Skiba writes on the front page:
Globetrotting spring: "Obama is to receive a John F. Kennedy Profile in Courage Award in Boston on May 7. Then he flies to Milan for the Global Innovation Food Summit. In Italy, he'll be with Sam Kass, a good friend and former personal chef both in Chicago and the White House. On May 25, Obama is slated to appear in Berlin with German Chancellor Angela Merkel."
Future plans: The former president's office said in a statement that a private meeting on Chicago's South Side yesterday with at-risk young men, to talk about gangs and jobs, "is the first in a series of ongoing conversations and efforts by the President and Mrs. Obama including partnerships with the private sector, non-profit organizations, NGOs, and other government entities that are committed to tackling violence, poverty, and unemployment."
https://www.axios.com/newsletters/axios-am-3a3779d6-f310-4546-a73f-5c050c372998.html?chunk=9#story9
10. 1 hard fall
Seeds of a comeback? Bill O'Reilly's "No Spin News" podcast will be back tonight as he returns from vacation, per the L.A. Times:
"'The No Spin News returns,' the broadcaster announced ... on his website. It airs at 7 p.m. EDT, an hour earlier than 'Factor' used to start on Fox News. ... The ... podcast ... goes back to 2009 as a premium-access series."
O'Reilly's site, touting the podcast: "Free through Sunday. Continues for premium members Monday May 1."
Membership is $49.95 a year.