https://www.axios.com/newsletters/axios-am-3539242e-8ec1-42e2-882e-ad67b9061dd7.html?chunk=0#story0
1 big thing: The bake-off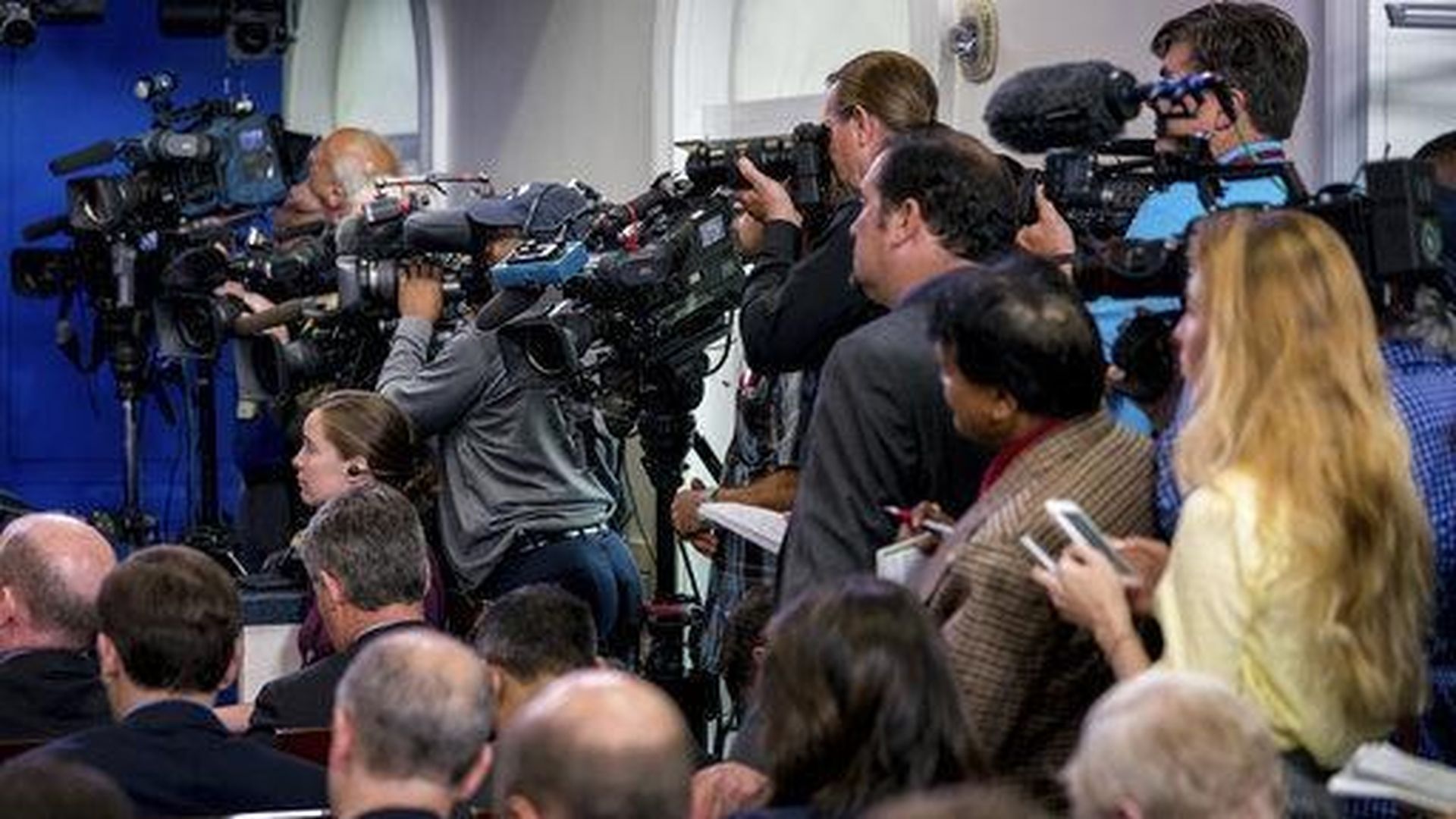 As a long-expected shake-up begins in the West Wing, President Trump has been asking key Republicans for their opinions about two possible replacements as White House chief of staff: Gary Cohn, a moderate voice who's his current economic adviser; and David Urban, a Republican lobbyist now on the outside.
In true reality-TV style, the conversations are setting up a bake-off between the two men — at least in the minds of those whose opinions Trump is soliciting (and, of course, some of them yap). That's feeding uncertainty for his current chief, Reince Priebus, and everyone who works for him.
The backstory: Trump frequently consults longtime New York friends, many of them Democrats, about personnel and other matters. And going back to his days as a real-estate mogul, Trump has made decisions in part by calling around and asking associates to weigh in. For months now, such conversations have helped fuel rumors about coming changes.
What's different this time: The president seems to be seeking out Republicans, recognizing how vital their support is at a time when his administration is struggling.
The result: That's weighing his most recent feedback in favor of Urban, a burly West Point graduate who was awarded the Bronze Star Medal during combat against Iraq in Operation Desert Storm.
The palace intrigue: Cohn is one of the most powerful members of the current senior staff, which has made some colleagues wonder whether he might depart if Urban were brought in above him.
What we're hearing: Cohn, who'd love the job as chief, is nonetheless rightly wary of that particular promotion, and instead is keeping his eye on an even grander prize.
Friends say that after his current gig, Cohn would love to be named ... chair of the Federal Reserve.
P.S. N.Y. Times p. A14, "Challenge for Trump In Shaking Up Staff: Finding Replacements," by Peter Baker and Maggie Haberman: David "Bossie, a former deputy campaign manager, signaled that he does not plan to join the staff, citing family concerns."
Another decision for Trump's long list: "Trump ... must decide by [tomorrow] whether to move the American Embassy in Israel to Jerusalem, as he promised during the campaign, or sign a new six-month waiver delaying such a move while he tries to negotiate Middle East peace."
https://www.axios.com/newsletters/axios-am-3539242e-8ec1-42e2-882e-ad67b9061dd7.html?chunk=1#story1
2. The Yes Men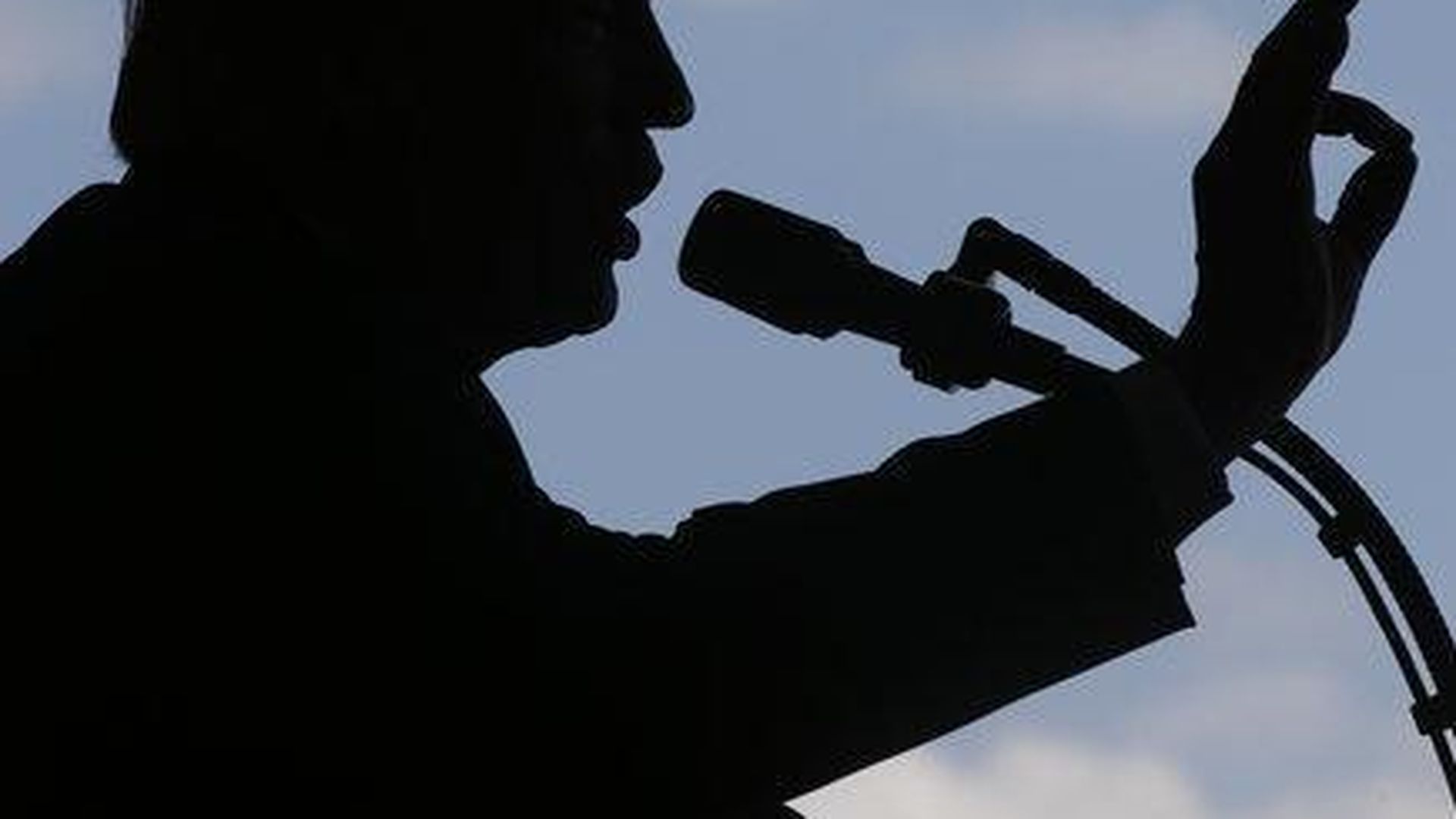 Some White House officials are deeply troubled by the most likely outcome of ongoing staff changes: an infusion of Yes Men. Or, put differently, the striking absence of advisers with the guts and gumption to say something is dumb, wrong or undoable.
And Trump likes it that way.
Among those most likely to get new roles, on the inside or in allied positions outside, are several quintessential Yes Men. And among those inside now, most have huge incentives not to stand up to the boss:
Chief of Staff Reince Priebus: He doesn't carry himself with much swagger, in general. In this setting, he's downright timid and dutiful, knowing he could lose his job any moment.
Chief Strategist Steve Bannon: Despite his status as an undeniable alpha male, Bannon rarely offers his opinion in meetings with the boss, until specifically called on. He knows the family, Jared Kushner in particular, will seize on any weakness he shows. And Bannon has proven to be a canny survivor.
Jared Kushner: The senior adviser has a soft touch to begin with, and rarely confronts his father in law head-on — Jared is more likely to subtly organize unseen campaigns to influence Trump through who visits or who talks to him. With the spotlight increasing on Kushner because of Russia issues, he's even less likely to make waves.
Gary Cohn: The economic adviser is the one of the few people up top who speaks his mind and challenges Trump. But he's careful to never overdo it. Remember: Cohn is a top candidate to be the next chief of staff, and he knows how to play the long game and soothe POTUS.
National Security Adviser H.R. McMaster: This is an interesting one to watch. We hear Trump has cooled on McMaster because he's not sufficiently deferential. One source told us Trump pines for the days of the booted Mike Flynn as head of the National Security Council. (I know! But it's true.)
Counsel Don McGahn: Fairly or not, some of his colleagues consider him a Trump enabler, in a job where he needs to be the brakes.
https://www.axios.com/newsletters/axios-am-3539242e-8ec1-42e2-882e-ad67b9061dd7.html?chunk=2#story2
3. Ailes' last wish: Out-foxing Fox
Before Roger Ailes' death on May 18, he expressed a final wish to some of his few remaining confidants: to get back in the game, with a conservative network that would position itself to the right of Fox News, as his baby became more moderate under the next generation of Murdoch leadership.
In his final days, Ailes sent a message to Steve Bannon in the White House that he'd love to team up on a new conservative media powerhouse.
What we hear: Bannon, who otherwise would have been intrigued by the notion, had no desire to leave the White House. So Ailes' last big idea remained just that.
P.S. The well-wired Michael Wolff reported in The Hollywood Reporter earlier this month that the departure of Sean Hannity, the last man standing among the longtime prime-time stars, is "almost inevitable."
What we hear: That's still true, although it's unclear whether the impetus would come from Hannnity or from Fox. Either way, the drama could take months to play out.
A scenario: As Wolff pointed out, a possible future home for Hannity (reunited with Bill O'Reilly?) might be Sinclair Broadcast Group, a newly muscular chain of local TV stations that shows an unabashed bend to the right.
https://www.axios.com/newsletters/axios-am-3539242e-8ec1-42e2-882e-ad67b9061dd7.html?chunk=3#story3
4. Covering the future
Self-driving cars have induced a lot of anxiety about a resulting loss of jobs. But Silicon Valley investor Marc Andreessen argued yesterday at Recode's annual Code Conference in Rancho Palos Verdes, Calif., that they'll actually put a lot more people to work. Axios' Kia Kokalitcheva reports:
Andreessen: "The jobs crisis we have in the U.S. is that we don't have enough workers."
Why it matters: With the country increasingly discussing the potential impact of automation and technology on the jobs, many are worried that "the robots" will take their jobs and displace millions of workers. Managing this fear and retraining workers are becoming high priority topics for lawmakers.
The backdrop: When cars first came along, people were worried they'd result in the mass unemployment of those taking care of horses — like blacksmiths. Instead, cars created millions of new jobs to manufacture and maintain them. And automobiles gave rise to new activities and industries.
Self-driving cars will have the same effect, says Andreessen.
But, but, but ... "[T]he transitions can be very painful," said LinkedIn co-founder and investor Reid Hoffman, who was on stage with Andreessen. "Let's try to make it work out in a way that's more humane."
https://www.axios.com/newsletters/axios-am-3539242e-8ec1-42e2-882e-ad67b9061dd7.html?chunk=4#story4
5. Thought leaders
Frank Bruni's column in the N.Y. Times, "How We Really Die," previews the annual report of Bloomberg Philanthropies:
The big idea: "The developing world turned a corner — thanks to medical advances, rising wealth and more — and communicable diseases like malaria and AIDS now kill fewer of its people than noncommunicable ones like heart disease, strokes, respiratory ailments and diabetes do."
Michael Bloomberg, age 75, told Frank: ""A friend of mine once said the way to stop smoking is to close your eyes, think about the person you dislike the most ... Now, do you want to be at their funeral or you want them to be at yours?"
Bloomberg's stunner: "Bloomberg, an independent who opposed Donald Trump, said that Democrats never found the right message. ... They're still searching for the right issues and words, he said, and too many have visions of 2020 dancing in their heads. 'They'll step on each other and re-elect Donald Trump,' he told me, estimating 'a 55 percent chance he gets re-elected.'"
https://www.axios.com/newsletters/axios-am-3539242e-8ec1-42e2-882e-ad67b9061dd7.html?chunk=5#story5
6. The talk of business
Bethany McLean in the forthcoming issue of Vanity Fair, "How Wells Fargo's cutthroat corporate culture allegedly drove bankers to fraud":
"Gaming," ... was defined in the Wells Fargo Code of Ethics as "the manipulation and/or misrepresentation of sales or referrals . . . in an attempt to receive compensation or to meet sales goals" ...
Gaming was so widespread that it had even spawned related terms, such as "pinning," which meant assigning customers personal-identification numbers, or PINs, without their knowledge in order to impersonate them on Wells Fargo computers and enroll them in various products without their knowledge. The fraud was not only big, but blatant, with 193,000 non-employee accounts opened between 2011 and 2015 for which the only e-mail domain name listed was @wellsfargo.com, according to the Los Angeles city attorney's office.
[T]he story ... tells an uncomfortable tale of how business, not just the business of banking, but all business, all too often works in the modern era.
https://www.axios.com/newsletters/axios-am-3539242e-8ec1-42e2-882e-ad67b9061dd7.html?chunk=6#story6
7. The talk of tech
Uber has been dismissing problematic managers as its internal review unfolds, a trend over the past 3.5 months:
Lead story of Wall Street Journal, "Uber Fires Executive At Center of Suit," by Jack Nicas: "Uber Technologies Inc. fired its top driverless-car executive Anthony Levandowski, nine months after buying his startup for $680 million, in a bid to contain a spiraling legal battle with Google parent Alphabet Inc."
Business Insider: Josh Mohrer, who built Uber in New York City from the time when it was a black car service, announced yesterday he was leaving to join Tusk Ventures, which helped Uber lobby to stay in the city.
WSJ: "Uber fired [Susan] Fowler Rigetti's engineering supervisor about five months after her initial complaints" that Uber had ignored multiple complaints of sexual harassment and sexism by managers.
https://www.axios.com/newsletters/axios-am-3539242e-8ec1-42e2-882e-ad67b9061dd7.html?chunk=7#story7
8. Innovations
Per WashPost's Hamza Shaban: "Google co-founder Sergey Brin is spending more than $100 million to build the world's largest airship, a blimp with a rigid structure designed to both deliver supplies abroad for humanitarian projects and ferry Brin's family and friends around the globe."
"The project is the latest example of Silicon Valley attempting to reshape how goods and people are moved. But it also, some say, underscores a penchant for tech moguls to color their projects with seemingly virtuous ambition."
https://www.axios.com/newsletters/axios-am-3539242e-8ec1-42e2-882e-ad67b9061dd7.html?chunk=8#story8
9. NBC's high hopes for Megyn Kelly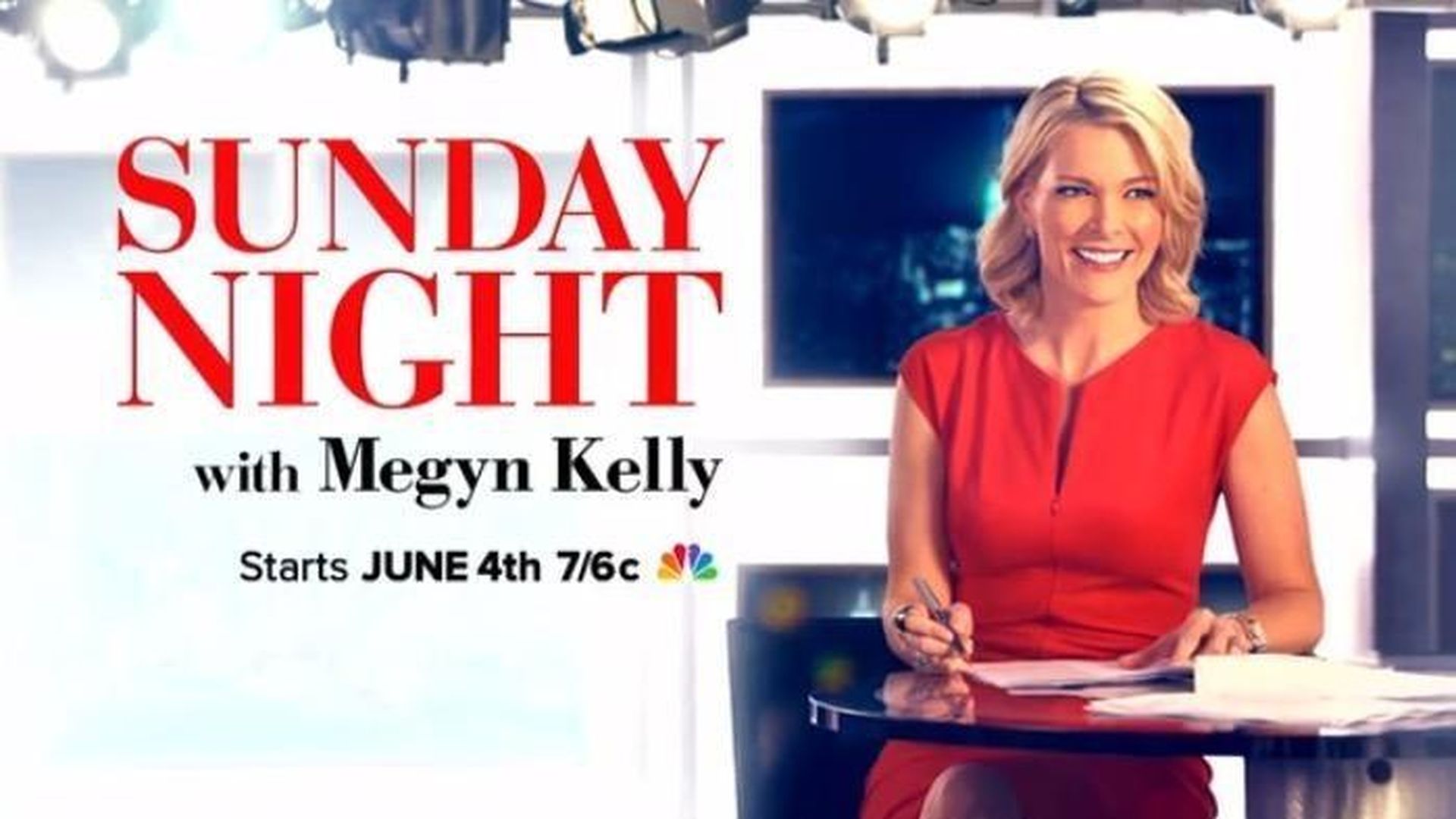 "Sunday Night With Megyn Kelly," which debuts this Sunday at 7 p.m., will be the first test of a big gamble for both NBC and Kelly, who bolted Fox News for a shot at broadcast network stardom, the L.A. Times' Stephen Battaglio reports:
"NBC is banking heavily on on Kelly, who is said to be making $17 million annually at the network, to become an even bigger star than she was at Fox News."
"In addition to her prime-time [Sunday] show, NBC is counting on Kelly to carry her own 9 a.m. talk show, which will break up the network's four-hour block of 'Today' in the fall."
"Kelly ... did not bite when asked about the addition of ... Winfrey as a '60 Minutes' contributor next season."
"Kelly will have some question time with [a] head of state on her first show: Russian President Vladimir Putin, who will appear on a panel she is moderating Friday at the annual St. Petersburg International Economic Forum. ... [T]he news division is still hoping for a one-on-one interview with Putin while Kelly is in Russia."
P.S. Per N.Y. Post Page Six's Oli Coleman and Emily Smith: "Scott Pelley is out at 'CBS Evening News' ... [His] office was being cleared out ... while the anchor was away on an assignment ... [H]e's being shifted permanently to '60 Minutes.'"
https://www.axios.com/newsletters/axios-am-3539242e-8ec1-42e2-882e-ad67b9061dd7.html?chunk=9#story9
10. 1 phone thing
"Trump's cellphone diplomacy raises security concerns," by AP's Vivian Salama:
"Trump has urged leaders of Canada and Mexico to reach him on his cellphone ... Trump also exchanged numbers with French President Emmanuel Macron ...
"[I]n the diplomatic arena, where leader-to-leader calls are highly orchestrated affairs, it is another notable breach of protocol for a president who has expressed distrust of official channels. ...
"Presidents generally place calls on one of several secure phone lines, including those in the White House Situation Room, the Oval Office or the presidential limousine. Even if Trump uses his government-issued cellphone, his calls are vulnerable to eavesdropping, particularly from foreign governments, national security experts say."