Axios AM
September 08, 2021
Good Wednesday morning! Smart Brevity™ count: 1,193 words ... 4½ minutes. Edited by Zachary Basu.
⚡ A powerful earthquake struck near the Pacific resort city of Acapulco, causing buildings to sway 200+ miles away in Mexico City. The latest.
1 big thing: COVID rewires companies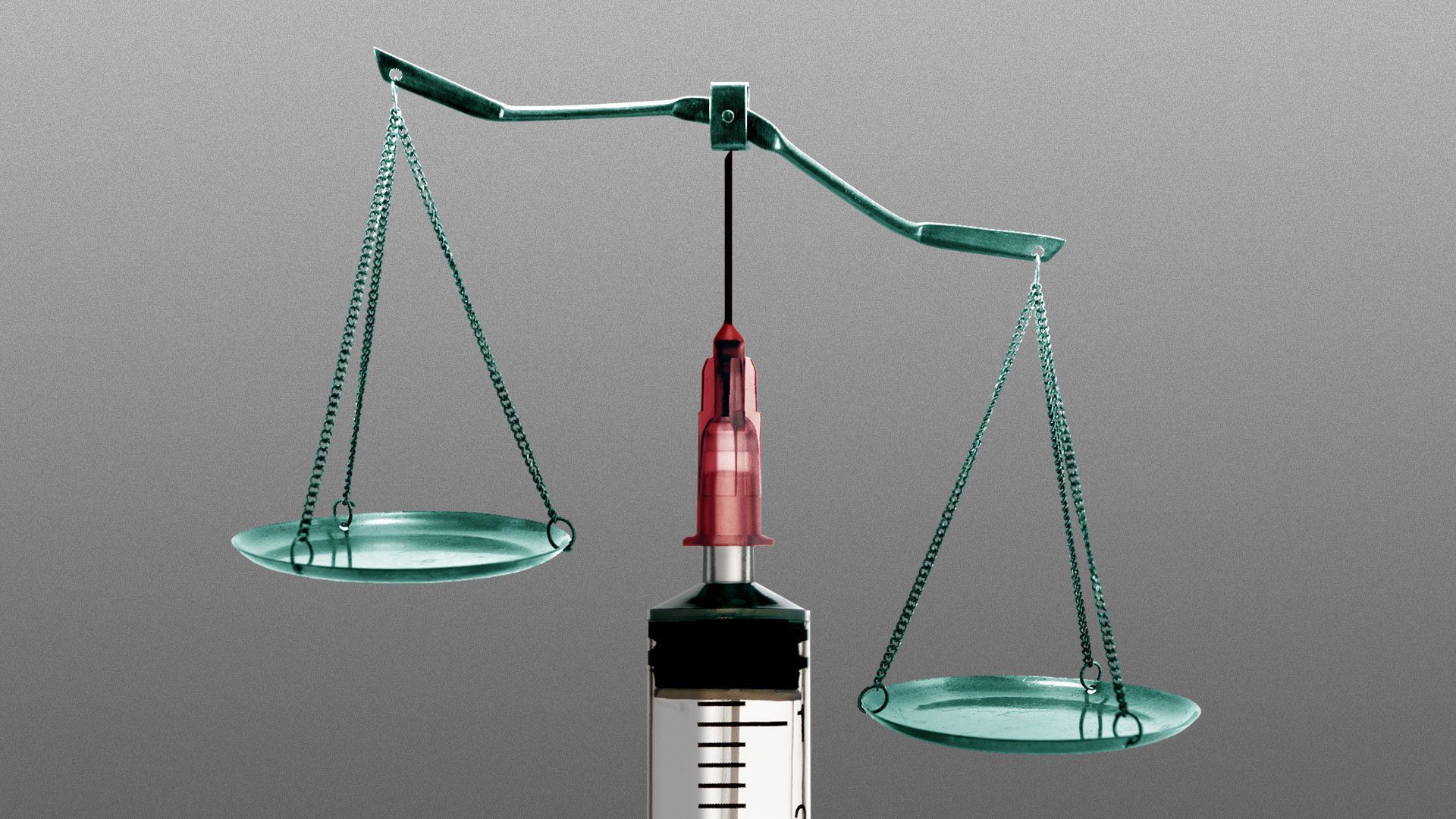 Companies are hiring chief medical officers and consulting firms are adding pandemic practices as American business adapts to COVID's long haul, Axios business editor Kate Marino reports.
In the absence of a federal mandate on vaccines, companies are trying to find their way through a combination of government data, partnerships with hospitals and universities, and outside consultants.
What's happening: Consulting firms are evolving and adding practices to focus on remote work strategy, workflow technology and employee burnout.
Case in point: EY appointed Susan Garfield to the newly created position of chief public health officer last December. Garfield has worked in public health and life sciences for 25 years.
She and her team advise clients on getting ready for the next health catastrophe.
Another example: Wells Fargo is in the process of recruiting its first chief medical officer.
Amtrak has been working with George Washington University on its pandemic response since August 2020.
2. Tech's great handoff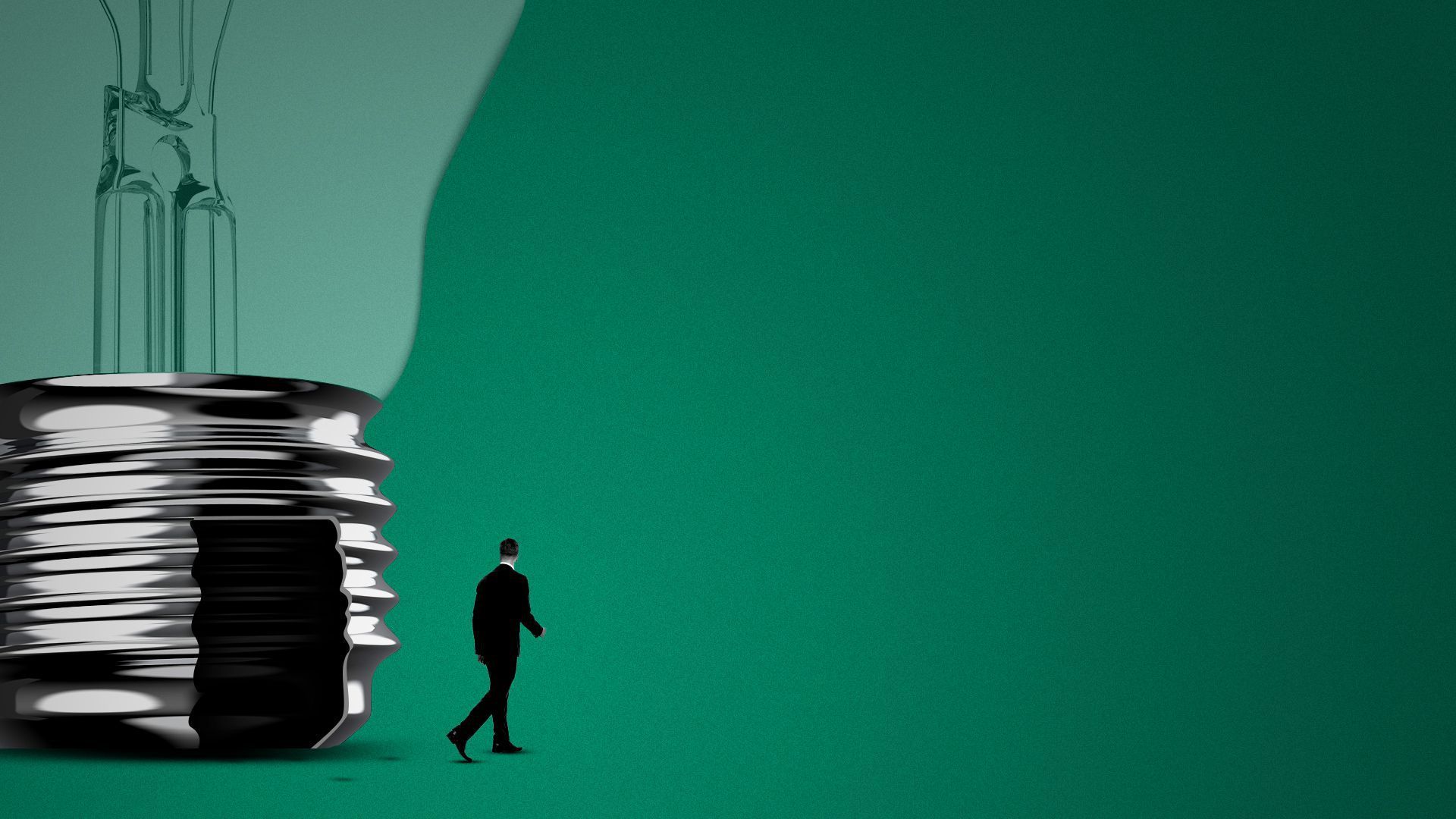 Most of today's tech giants are run not by their founders, but by a new breed of successor CEOs tasked with holding true to the mission while continuing to pump up growth, writes Axios managing editor Scott Rosenberg, who has been covering the web for 27 years.
Why it matters: Silicon Valley has long embraced a "founders know best" philosophy. But eventually, successful founders get old and tired and rich — and lose interest in the meetings, the management messes, and the sheer hard work of running a company.
The rundown:
Amazon founder Jeff Bezos handed the reins to new CEO Andy Jassy in July. Bezos remains chairman, and has been busy visiting the edge of space and founding a new "fountain of youth" biotech startup.
Google founders Larry Page and Sergey Brin continue to own a controlling share of Google and its holding company, Alphabet, and sit on its board. Both stepped back from day-to-day responsibilities in 2019, leaving the company under CEO Sundar Pichai's command.
Apple founder Steve Jobs died back in 2011 (the tenth anniversary of his passing is next month), leaving Apple in the hands of Tim Cook. Cook has brought the firm to new heights of profitability and power.
Microsoft founder Bill Gates stepped down as CEO in 2000, left the company's full-time employ in 2008, resigned as board chairman in 2014 and left the board last year. Satya Nadella took over from Gates' successor, Steve Ballmer, in 2014 and has led a renaissance in profile and valuation.
That leaves Facebook's Mark Zuckerberg as the last founder standing atop any of tech's five trillion-dollar giants.
Facebook is the youngest company in the bunch. Zuckerberg, 37, is the youngest of the founders.
His enthusiasm for running Facebook has shown little sign of lagging.
In the next tier down in size and valuation, some tech firms still have founders at the helm (Marc Benioff at Salesforce). Others from a previous generation (Oracle's Larry Ellison, Adobe's John Warnock) have stepped back.
3. 🎓 Women rule college
60% of college students were women, an all-time high, and 40% were men at the end of the 2021 academic year, The Wall Street Journal's Doug Belkin reports (subscription):
"U.S. colleges and universities had 1.5 million fewer students compared with five years ago, and men accounted for 71% of the decline."
"This education gap, which holds at both two- and four-year colleges, has been slowly widening for 40 years."
What's next: In the next few years, if the trend continues, two women will earn a college degree for every man, Douglas Shapiro of the National Student Clearinghouse told The Journal.
4. Pic du jour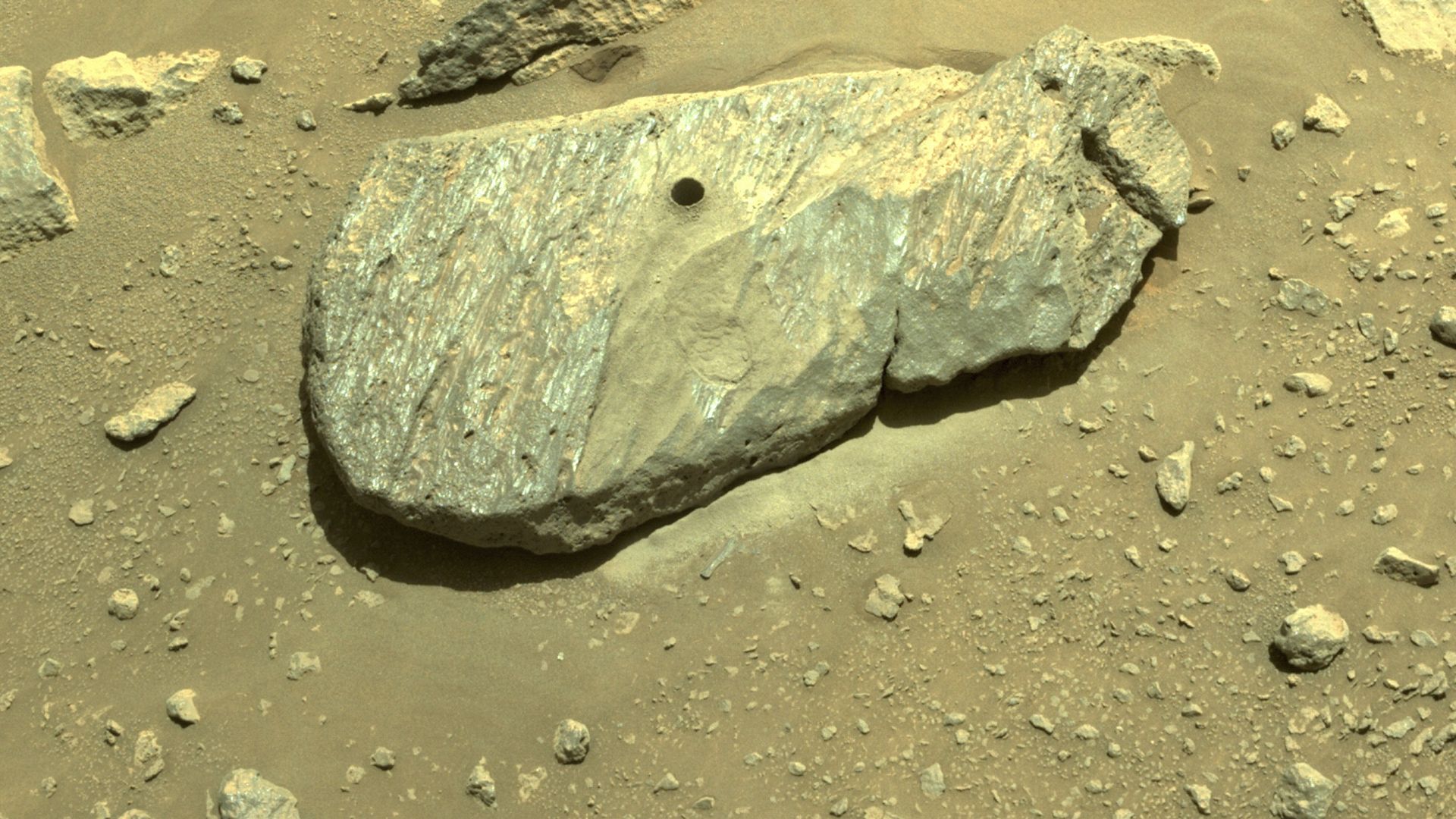 The Mars rover completed its first sample grab — a core slightly thicker than a pencil, from a briefcase-size rock nicknamed "Rochette," NASA announced.
During Perseverance's first sampling attempt last month, the unexpectedly soft rock crumbled, AP reports. Flight controllers found harder rock for the second try.
The rover has 40+ sample tubes. Future spacecraft will collect the specimens and deliver them to Earth a decade from now.
5. Biden's climate alarm: "Everybody's crisis"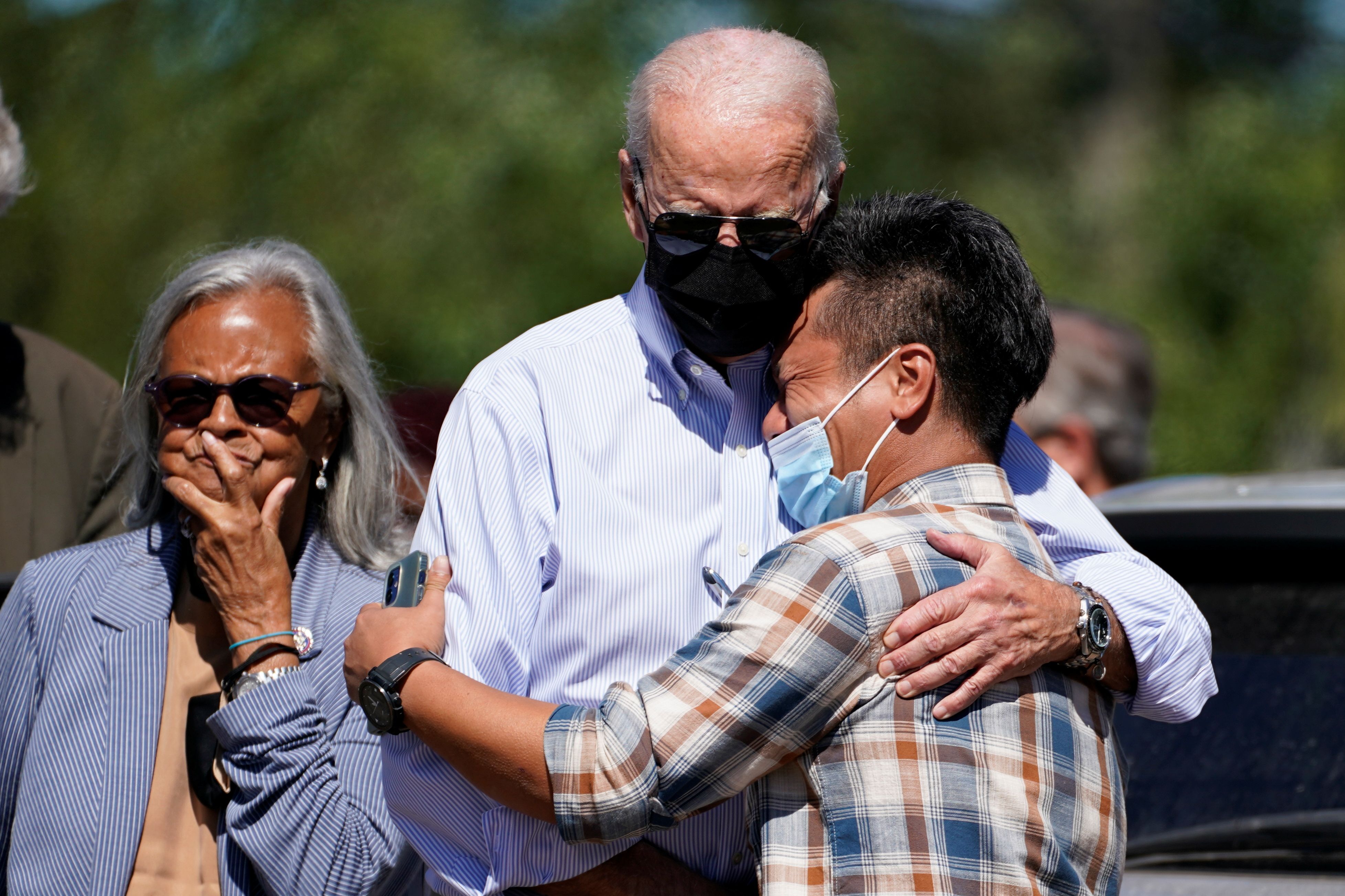 President Biden — on a tour of New Jersey and New York damage from Ida, which killed 50 people in six Eastern states — warned in Queens after walking past buildings with water-level marks high on their walls:
[W]e got to listen to the scientists and the economists and the national security experts. They all tell us this is code red; the nation and the world are in peril. And that's not hyperbole. That is a fact. 
They've been warning us the extreme weather would get more extreme over the decade, and we're living it in real time now. 
Biden, saying his climate infrastructure plans would create "good-paying jobs," added that fires in the West "sent smoke all the way to the Atlantic."
"The storm in the Gulf, as you've now figured out, can reverberate 10 states away ... devastating industries all over America." 
6. Mapped: Global vaccine gap
The World Health Organization is keeping up the pressure on wealthy nations not to hoard vaccines.
"Less than 2% of adults are fully vaccinated in most low-income countries compared to almost 50% in high‑income countries," the WHO says.
"These countries, the majority of which are in Africa, simply cannot access sufficient vaccine to meet even the global goals of 10% coverage in all countries by September."
7. 100 years ago today: First Miss America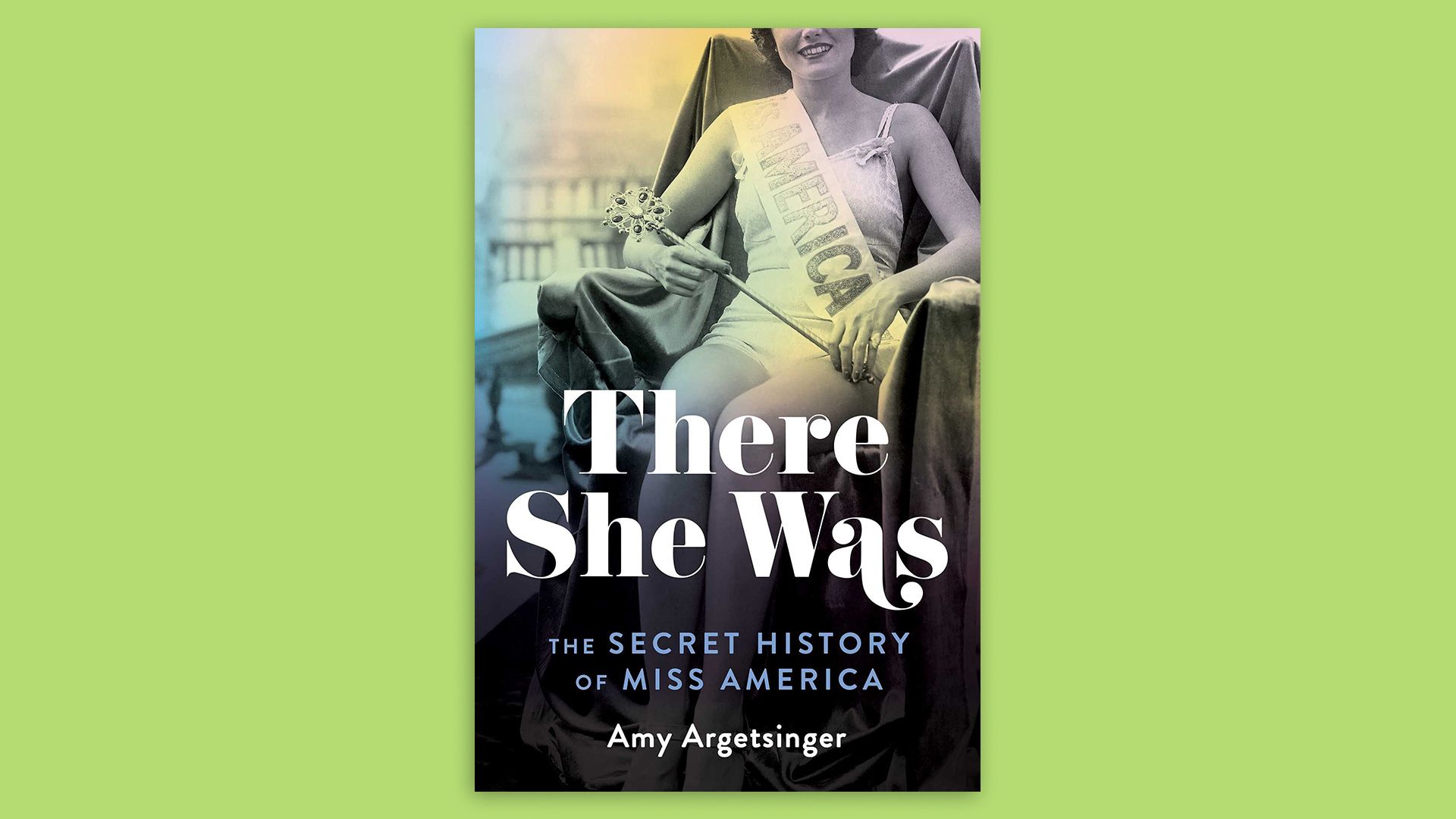 The first Miss America Pageant was 100 years ago today, on the boardwalk of Atlantic City, N.J.
"Atlantic City's Inter-City Beauty Contest" was started by local businessmen to extend the shore tourism season past Labor Day, Miss America says. The winner was crowned "Golden Mermaid." In 1922, the Boardwalk contest became "Miss America!"
The Washington Post's Amy Argetsinger is out this week with "There She Was," a history of Miss America:
How had this pop-culture relic of the 1920s survived so far past its natural shelf life? The answer seemed to lie with the women who competed for its crown ... The women's movement had set out to vanquish Miss America — and ended up accidentally resuscitating it instead.
8. Exclusive: Mark Cuban's gift to New York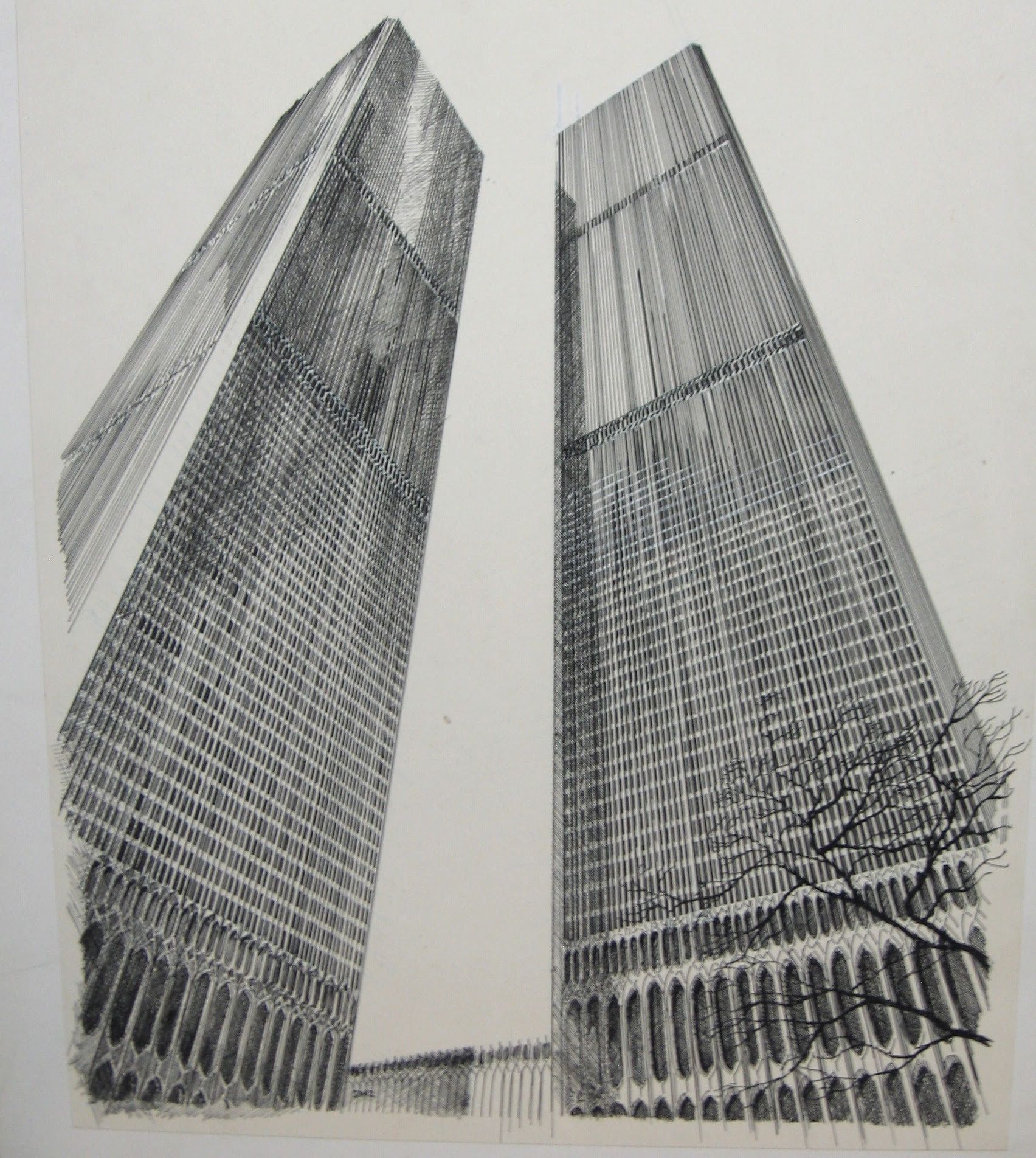 Mark Cuban, the entrepreneur and Dallas Mavericks owner, has purchased a stunning set of drawings of the World Trade Center — and is giving them a permanent home in New York by donating them to the Cooper Hewitt, Smithsonian Design Museum.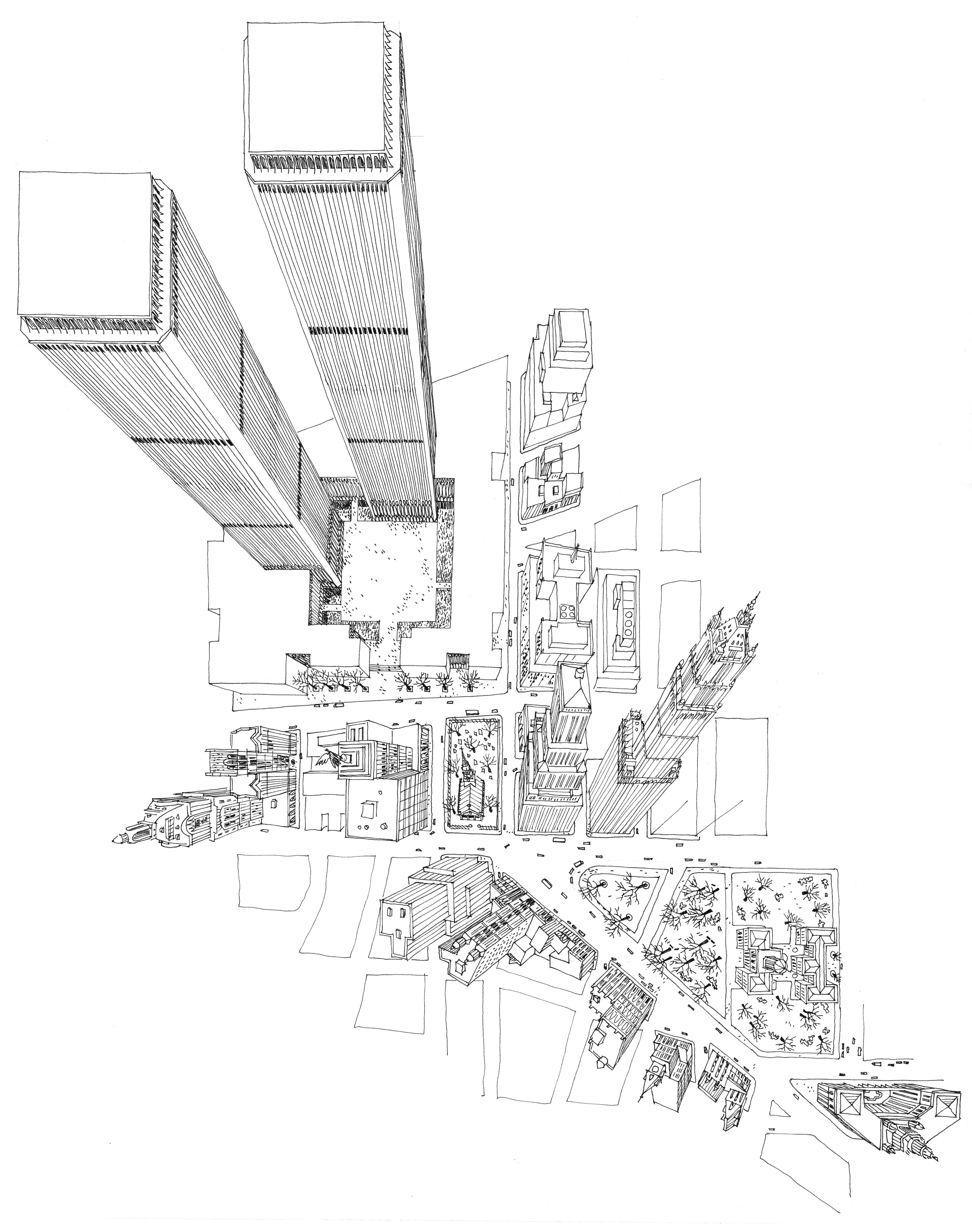 Above: the "Superman View."
After the artist's family offered the WTC drawings for sale, Cuban gifted them to the Smithsonian ahead of Saturday's 20th anniversary of 9/11.
"It strikes an emotional chord with every American," Cuban told me. "I wanted the actual drawings to be where any American can see them, and the Smithsonian was the right home."
World Trade Center blueprints ... WTC timeline ... 9/11 Memorial & Museum.
📱 Invite your friends, family and colleagues to sign up here for Axios AM and Axios PM.