September 04, 2018
🍁 Good Tuesday morning, and welcome back.
Situational awareness: CNN's Stephen Collinson points out that the four-day Supreme Court confirmation hearing for Brett Kavanaugh — which begins at 9:30 a.m. today, just 63 days before midterms — is the start of a "critical period that might lay the foundations for the nation's ideological course for years and even decades."
And remember that Kavanaugh could help decide the fate of Bob Mueller's probe if he winds up in a constitutional confrontation with the White House. (Bloomberg)
Breaking from WashPost: "Two months ahead of the midterm elections, Democrats hold a clear advantage over Republicans in congressional vote support, with antipathy toward President Trump fueling Democratic enthusiasm, ... a new Washington Post-ABC News poll finds."
1 big thing: Twitter's insane mind-control power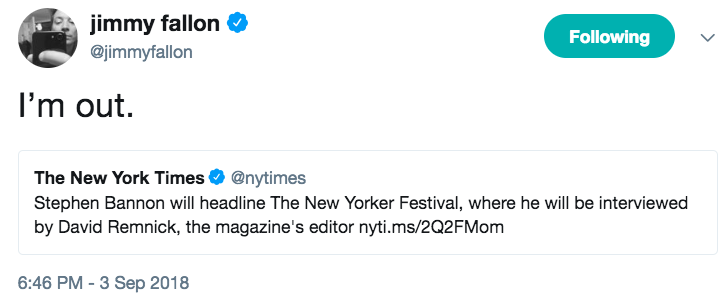 Facebook might have more people more connected for more hours than any company in human history. But it's Twitter, with a fraction of the users, that controls what the media and much of America think about, talk about — and try to censor. 
Twitter's awesome power was on full display on Labor Day, Axios CEO Jim VandeHei writes:
The New Yorker, which had proudly announced Steve Bannon as a headliner at the annual New Yorker Festival, promptly retreated when liberals on Twitter revolted, including other festival speakers who vowed to withdraw.
New Yorker Editor David Remnick said in an 800-word note to his staff: "I don't want well-meaning readers and staff members to think that I've ignored their concerns. ... I've changed my mind. There is a better way to do this."
"If the opportunity presents itself," Remnick continued, "I'll interview him in a more traditionally journalistic setting as we first discussed, and not on stage."
Bannon crowed: "In what I would call a defining moment, David Remnick showed he was gutless when confronted by the howling online mob."
Bannon added: "Progressives are triggered like never before."
This was simply the latest example of liberals demanding — and getting — swift action against the media, companies and platforms:
The New Yorker fracas unfolded after Trump used Twitter to own the holiday conversation by bashing the "Rigged Witch Hunt," John Kerry, Richard Trumka, and his own Justice Department for indicting sleazy congressmen for disqualifying behavior. 
Why it matters ... Twitter is the arena of extremes: Trump can light a half dozen fires a day, the media endlessly covers the bonfire of the vulgarities, and Democrats rise in synchronized protest to punish those who feed off Trump's arsonist ways. 
Be smart: Facebook COO Sheryl Sandberg and Twitter CEO Jack Dorsey are walking into a political firestorm on Capitol Hill tomorrow.
Republicans are increasingly united in combating what they see as censorship of conservatism, as much as they are focused on election and data manipulation. This week will be epic. 
2. Trump sets up rule-of-law crisis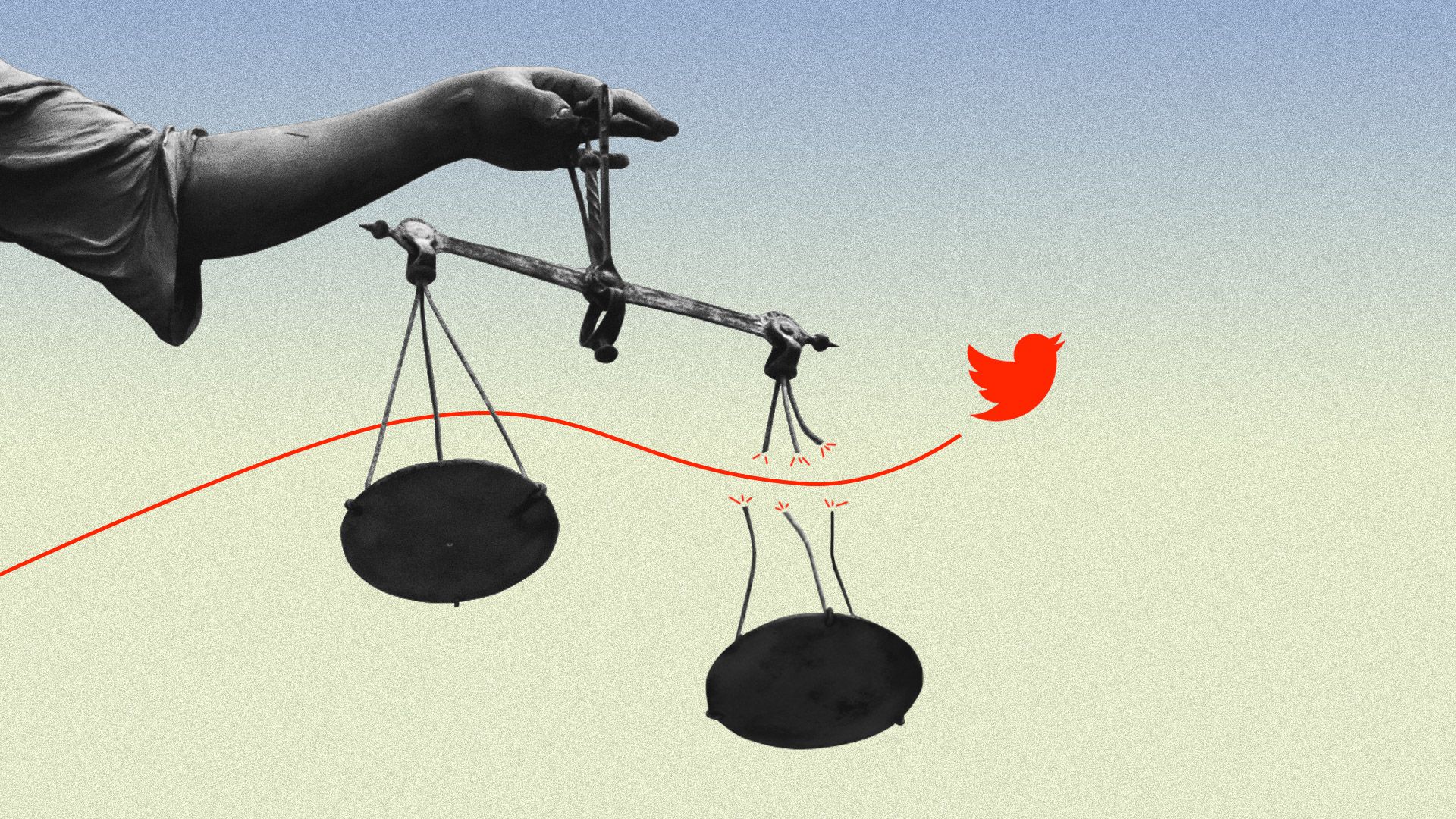 With a tweet complaining that indictments of two congressmen "by the Jeff Sessions Justice Department" put GOP seats at risk, President Trump guaranteed a confirmation minefield for any future attorney general, Jonathan Swan reports:
Trump tweeted, referring to indictments of Rep. Chris Collins (N.Y.) for insider trading and Rep. Duncan Hunter (Calif.) for misusing campaign funds: "Two easy wins now in doubt because there is not enough time. Good job Jeff."
The tweet rattled even key Republicans:
A senior Justice Department official said: "It was a very concerning tweet. It shows how POTUS thinks DOJ should be used: As a weapon against enemies and a tool to win elections."
Referring to the two congressional indictments, the official said: "Both cases are not even close, the facts are very bad."
One of Washington's most respected Republican lawyers said: "Like everything else, he shoots first and then asks questions later. So in his ... mind he thinks he can find someone to take the job who will be confirmable and rein in Mueller. So he'll force out Sessions and then find there's no one who will take the job who the Senate Republicans can support."
Why it matters: These Trump tweets will become litmus tests in the confirmation hearing of any future Trump attorney general.
The nominee will be asked whether they agree with tweets like this, and whether they agree with the president's conception of the A.G. role — that it's his personal lawyer, who ought to be indicting political enemies and protecting friends.
Nobody who answers those questions in a manner satisfactory to the Senate will satisfy Trump's desire to replace Sessions with a toady A.G.
A top Republican knowledgeable about succession issues told Swan that the tweet "will almost guarantee as a condition of confirmation that the [A.G.] nominee pledge that he or she won't interfere [with] Mueller."
Be smart: This tweet tested the faith of some of Trump's usually reflexively defensive supporters. Of course, the biggest diehards will stick by him. But he lost some who had already begun to lose patience.
P.S. Sen. Ben Sasse (R-Neb.): "The United States is not some banana republic."
3. Big Tech's big week
Twitter CEO Jack Dorsey is already in Washington, and will make stops on Capitol Hill today ahead of twin hearings tomorrow — first a duet with Facebook COO Sheryl Sandberg before the Senate Intelligence Committee, then solo for the House Energy and Commerce Committee.
Key points Dorsey will make, per Twitter:
"Twitter does not use political ideology to make any decisions, whether related to ranking content on its service or how it enforces rules."
"Twitter analyzed House and Senate accounts for a sample 30 day period this summer. After controlling for external factors that Twitter does not control, such as the number of Tweets and the number of followers, there is no statistically significant difference between the number of times a Tweet by a Democrat is viewed versus a Tweet by a Republican."
"Their performance is the same because the Twitter platform itself does not take sides."
Key points Sandberg will make, per Facebook:
"We were too slow to act before. We take this seriously."
"We're doubling the number of people who work on security and safety issues overall to more than 20,000, including security experts, AI and machine learning engineers, and content reviewers."
"The people behind the threats we've identified in the past will keep getting better, trying out new playbooks, tactics, and techniques."
Since the 2016 election, Facebook has "1) worked more closely with law enforcement and election officials on these threats, as well as 2) increased our collaboration with other technology companies and 3) created new partnerships with outside organizations that are experts on these challenges."
4. 📷 Pic du jour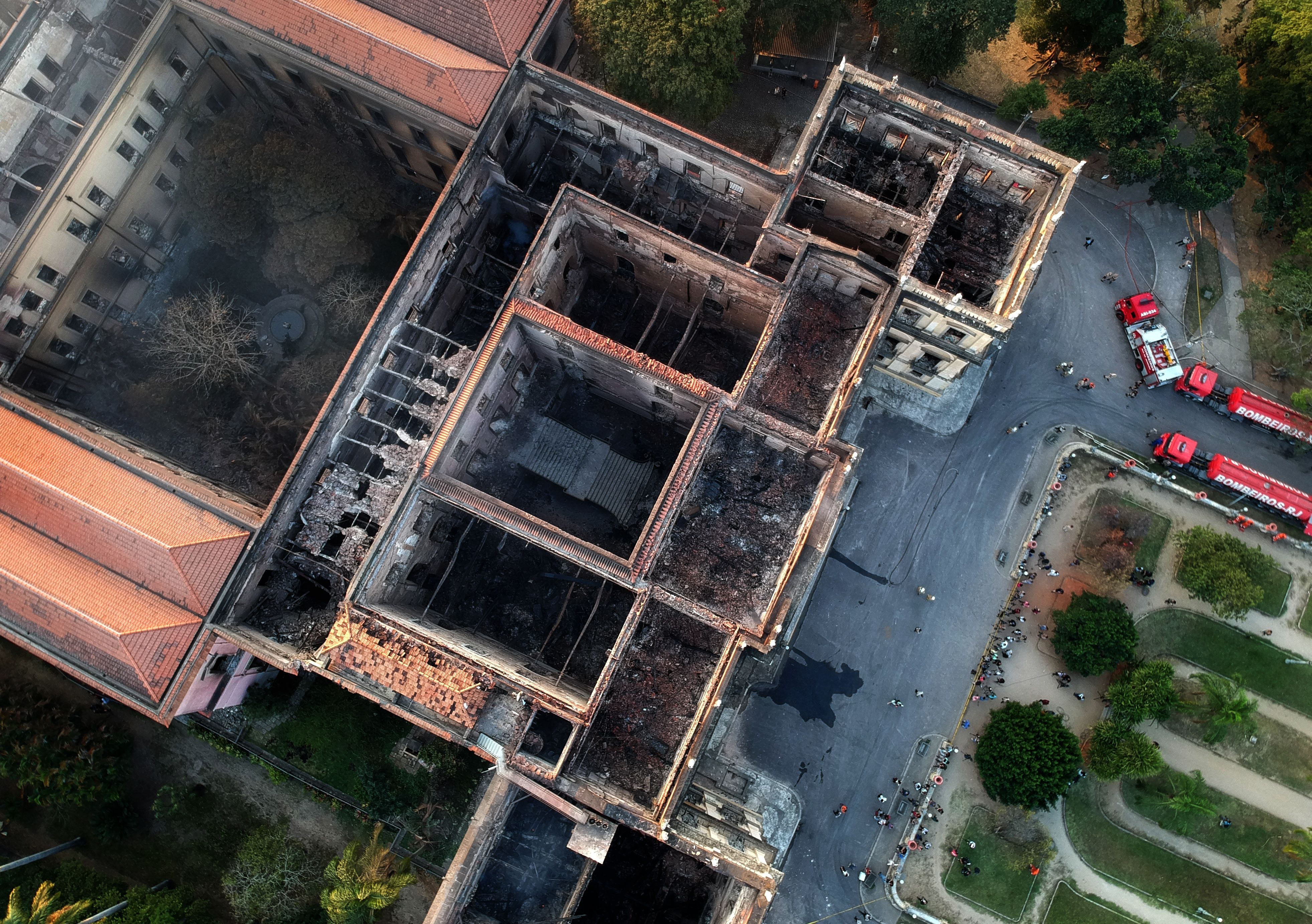 "Brazilian President Michel Temer says the government is seeking funding from companies and banks to help rebuild the National Museum in Rio de Janeiro after it was destroyed by fire," BBC reports:
"Museum officials say almost 90% of the collection has been destroyed."
What was lost: "The flames tore through hundreds of rooms containing some 20 million artifacts. They ranged from fossils and the reconstructed skeleton of a dinosaur to Roman frescoes and pre-Columbian Brazilian objects."
"The jewel in the crown for many visitors was 'Luzia' — the oldest human remains ever discovered in Latin America."
"Using her skull, experts had produced a digital image of her face, which was used as the basis for a sculpture that was also gutted by the fire."
"Another popular exhibit was the Bendegó meteorite, weighing more than five tons and discovered in Minas Gerais region in the 18th Century."
5. Colleges offer to match tuition at rival schools
"Escalating the heated battle for students, some private colleges are offering to match public in-state tuition," The Wall Street Journal's Melissa Korn reports (subscription):
"The price-match guarantee [is] a sales tactic borrowed from retailers."
"The discounts aren't limited to private schools. Public universities in Michigan, South Dakota and Nebraska now let students from other states pay as if they were locals."
Why it matters: "Some colleges, facing dwindling populations of local high school graduates, are motivated to attract students from across the country."
"Schools are getting the word out via billboards and social-media campaigns."
6. Retailers thrive after learning from Amazon
"Americans have started shopping more — in stores. From the garden section at Walmart to the diamond counters at Tiffany & Company, old-school retailers are experiencing some of their best sales growth in years," the N.Y. Times' Michael Corkery reports:
"Stores that have learned how to match the ease and instant gratification of e-commerce shopping are flourishing, while those that have failed to evolve are in bankruptcy or on the brink."
"Many successful stores are now a cross between a fast-food drive-through and a hotel concierge":
"Target's shoppers can order sunscreen or a Tokidoki Unicorno T-shirt on their phone, pull up to the parking lot and have the items brought to their car."
"Nordstrom lets customers in some stores make returns by dropping their items into a box and walking out — no human interaction required."
"Walmart is employing 25,000 'personal shoppers' to select and package groceries for curbside pickup."
7. Biden to decide on 2020 by January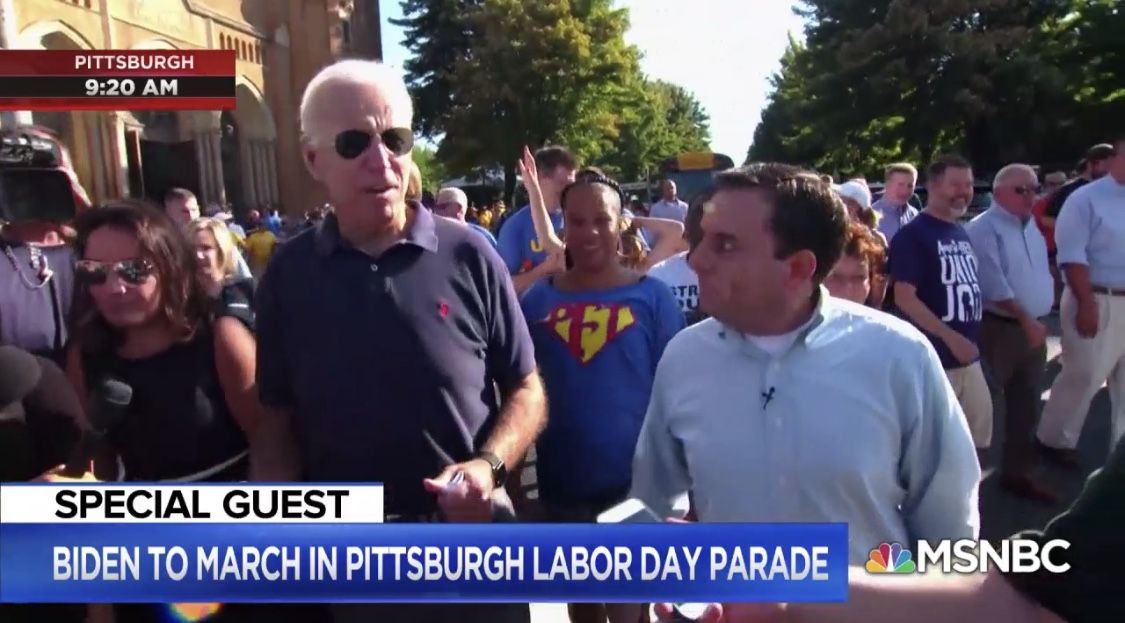 Former Vice President Joe Biden "is convinced he can beat President Donald Trump, friends and advisers say, and he has given himself until January to deliberate and size up potential competition," AP's Tom Beaumont and Steve Peoples write:
"In the meantime, Biden diligently maintains a network of supporters in key states, a group 30 years in the making, while some of those competitors are still making introductions."
Longtime adviser Anita Dunn: "He is not someone who needs to run to cement his place in history. ... But he is someone who, at the end of the day, feels a great deal of responsibility to listen to those people who are urging him to run."
Why it matters: "Biden would likely cast a long shadow, but ... would almost certainly face tough challenges from the left — the source of much of the party's energy at the moment."
8. Fears of new global financial crisis
"Ten years after the worst financial panic since the 1930s, growing debt burdens in key developing economies are fueling fears of a new crisis that could spread far beyond the disruption sweeping Turkey," the WashPost's David Lynch writes:
"The loss of investor confidence in the Turkish lira, which has surrendered more than 40 percent of its value this year, is only a preview of debt problems that could engulf countries such as Brazil, South Africa, Russia and Indonesia, some economists say."
"[T]he concern centers on companies in emerging markets that borrowed heavily in dollars and euros."
Why it matters: "The prospect of a new debt crisis is striking because the world has already seen two in the past 10 years."
"Signs of financial stress are evident. President Trump triggered a plunge in the lira last month with an angry tweet that announced the doubling of U.S. tariffs on shipments of steel and aluminum from Turkey."
9. Leibovich wades into NFL swamp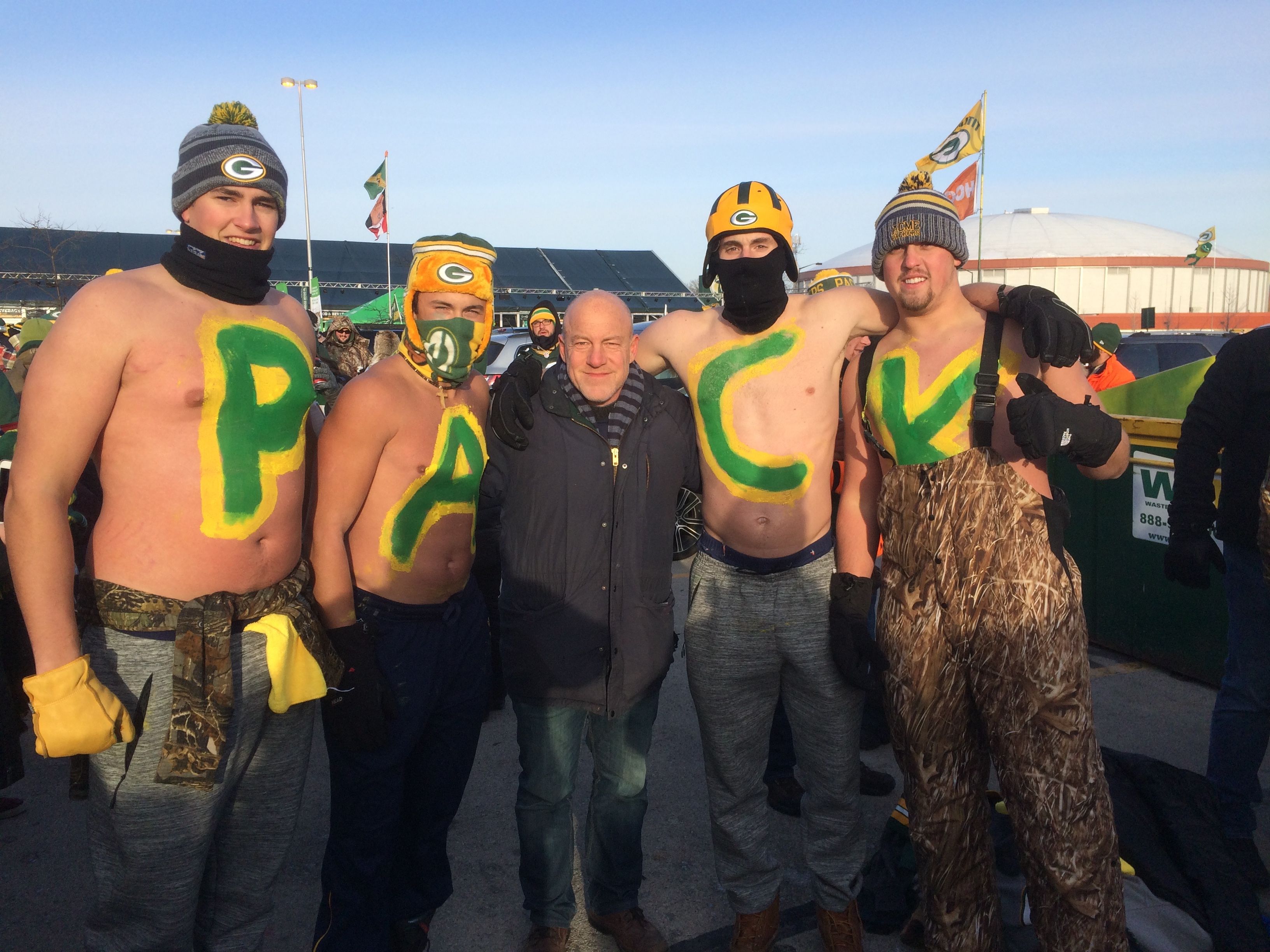 Mark Leibovich of the N.Y. Times, out today with "Big Game: The NFL in Dangerous Times" (Penguin Press) chatted with me at a Peet's Coffee in downtown D.C:
"There's like four or five swamps in this country that I am just fascinated by and I hopefully will get to write about them all before it's over. ... If I had a wish list, [I'd start with] Silicon Valley or Hollywood. I don't think I'm smart enough to know about Wall Street. ... Trump, I think, is his own sort of sub-swamp."
Leibo writes that football, like politics, has grown "hotter ... under the raw nihilism of today's culture."
"People are interested, in ways that the league doesn't have much control over," he told me. "It's not always good interest. But they're putting up amazing numbers, maybe in spite of themselves. ... It's hot financially, it's hot politically, it's hot popularity-wise."
Leibo writes that the elderly moguls arrive at NFL owners' meetings "in Town Cars and wheelchairs":
"The NFL owners I got to know or watch closely, or the league officials I got to know or watch closely, are not the kinds of people you want running a major entertainment company that has a huge stake in American culture or our future," he said in the interview.
"I mean, you wouldn't put any of these guys in charge of Apple or Amazon, L.L. Bean or Walmart.  I mean, you just wouldn't. There's not an elite executive in the bunch — maybe a couple."
10. 1 🏈 thing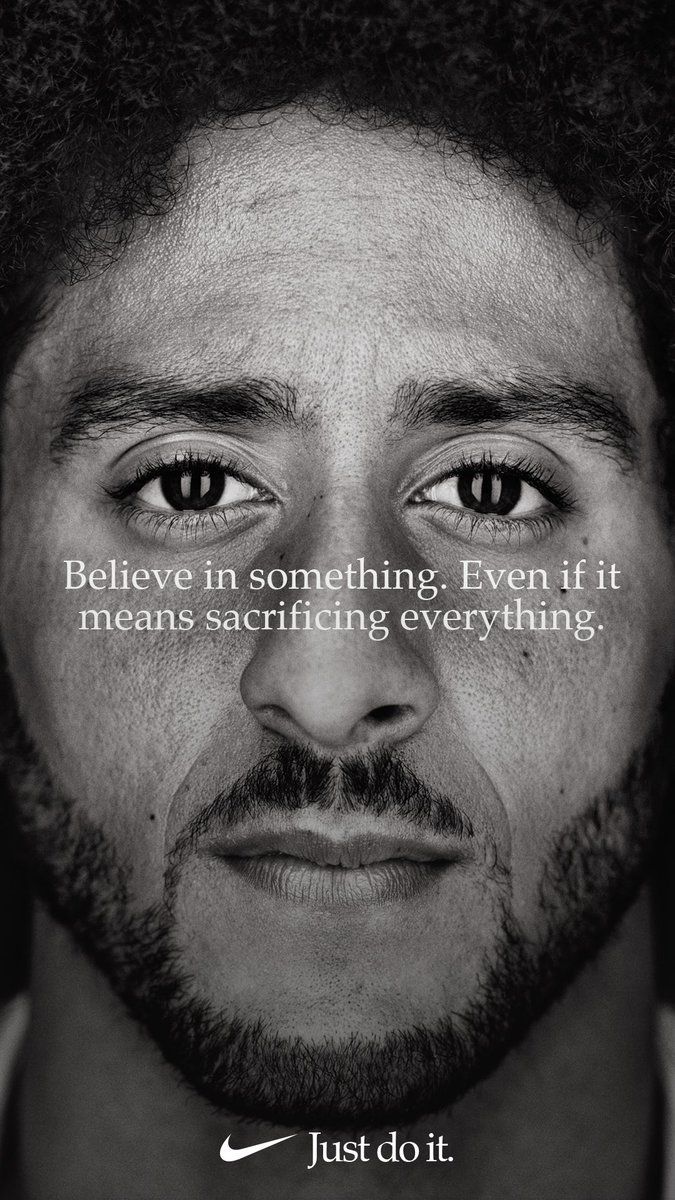 Colin Kaepernick has a new deal with Nike, even without having a job in the NFL, AP's Rob Maaddi writes:
"Kaepernick ... had a deal with Nike that was set to expire, but it was renegotiated into a multi-year deal to make him one of the faces of Nike's 30th anniversary 'Just Do It' campaign."
Nike will feature him on billboards, in television commercials and in online ads, and will create an apparel line for him.
Awkward: "The NFL and Nike extended their partnership in March to run through 2028. Nike provides all NFL teams with game-day uniforms and sideline apparel that bears the swoosh logo."
Axios' Dan Primack (subscribe to his Pro Rata podcast here) tweets: "Not sure I remember the last time a big company made a marketing decision as complex as what Nike just did with @Kaepernick7."
Backlash within hours, per Bloomberg: "[T]he hashtags #BoycottNike and #JustBurnIt started trending on Twitter. Some angry consumers even posted photos and videos of themselves burning their Nike shoes."
P.S. ... WashPost, top of column 1, "As new NFL season begins, national anthem controversy drags on with no clear solution," by Mark Maske:
A compromise with the players' union "is considered unlikely to take place before the new season begins Thursday night in Philadelphia, leaving the NFL still in the position of trying to run its business amid a polarizing national debate over peaceful protest, race relations and patriotism."
☕️ Thanks for starting your day with us. Keep up with the Kavanaugh hearing all day on Axios.com.