Axios AM
June 27, 2018
Good Wednesday morning.
Axios is named "Best Digital News Start-up" at the North American Digital Media Awards:
The judges: "Axios is a breath of fresh air in the digital media landscape that knows how to perfectly combine the quality of information produced with innovative and effective formats for the public. It has managed to innovate in a territory occupied by many players, offering a great journalistic alternative for users."
If you're at the Aspen Ideas Festival this morning, come see a first: Axios AM Live!
At 8 a.m. at the Doerr-Hosier Center (Kaufman Room), join documentary filmmaker and journalist Perri Peltz and me for the world's best breakfast conversation. It'll be Smart Brevity — we'll have you on your way snappily.
1 big thing: A stunning liberal surge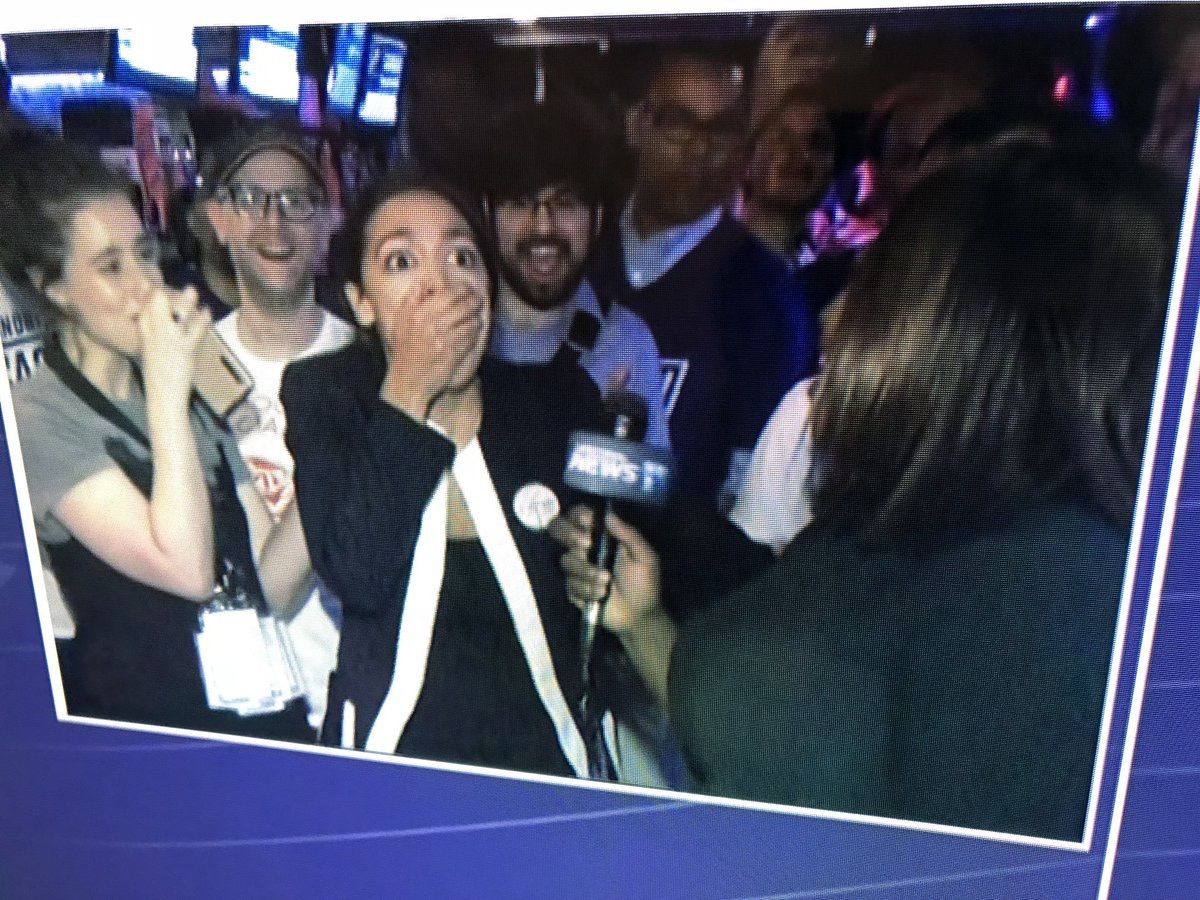 Liberals are rising in Polarization Nation.
Last night's upset of 10-term Rep. Joe Crowley of Queens points to Democratic energy that could fuel a House takeover in November.
Crowley — the No. 4 House Democrat, and the party's first incumbent to be knocked off this primary season — was shellacked 58%-43% to Alexandria Ocasio-Cortez, a former organizer for Bernie Sanders.
It was the biggest congressional upset since House Majority Leader Eric Cantor lost in 2014.
Why it matters:
A pugnacious left, along with President Trump's court victories, is showing what strong, niceties-be-damned politics can get you.
Medicare-for-all candidates are winning.
Liberal donors (notably Tom Steyer) + Trump hatred = impeachment promises.
House Democratic Leader Nancy Pelosi is last night's big winner. Crowley was the top threat to Pelosi for Speaker if Dems took the House in November. (N.Y. Times A1: "Democratic Power Broker, Once a Possible House Leader, Loses New York Primary.")
Thought bubble from Axios' Alexi McCammond: A 28-year-old socialist Latina beating a 56-year-old white man is the most 2018 thing to happen this cycle.
Just like we saw the strength of the Tea Party in 2014 with Cantor, progressives are starting to win their fight to reshape the Democratic Party.
The backdrop:
Ocasio-Cortez made abolishing Immigration and Customs Enforcement one of her top demands, and protested at detention centers.
A N.Y. Times editorial on June 19, with a photo of Crowley in D.C., criticized him for skipping a debate with Ocasio-Cortez: "This is the second primary debate in which Mr. Crowley was a no-show ... inevitably leaving voters to wonder — what are we, chopped liver?"
Crowley hasn't faced a primary challenger in 14 years.
The district is minority-majority.
It wasn't the money: Crowley out-raised Ocasio-Cortez 10-1, per CNN.
The reaction:
A senior Democratic aide: "Pelosi has made clear that she's staying put. Real question is which younger Members of leadership will step up in their leadership roles. One real way to do that now is to raise money now. We literally are in a position of where we cannot afford the opportunity that exists on the map."
Matt Bennett of the center-left Third Way: "In this Year of the Woman and Year of the Outsider, it is very tough to be neither. Ms. Ocasio-Cortez deserves credit for knocking off a titan. But her win had more to do with the nature of her very blue district than it does with national politics."
Bennett adds: "Sanders-style candidates are still losing almost all of the Democratic primaries they run in. If Democrats do regain control of the House ... it will be largely because of moderates winning in tough red and purple districts."
Matt Miller, Obama administration alumnus: "I don't think it's a problem [for the national party] at all. With no disrespect to Crowley, outside of Congress and K Street, no one is going to really lose sleep over an incumbent losing
to an energetic Latina with a powerful message."
Go deeper: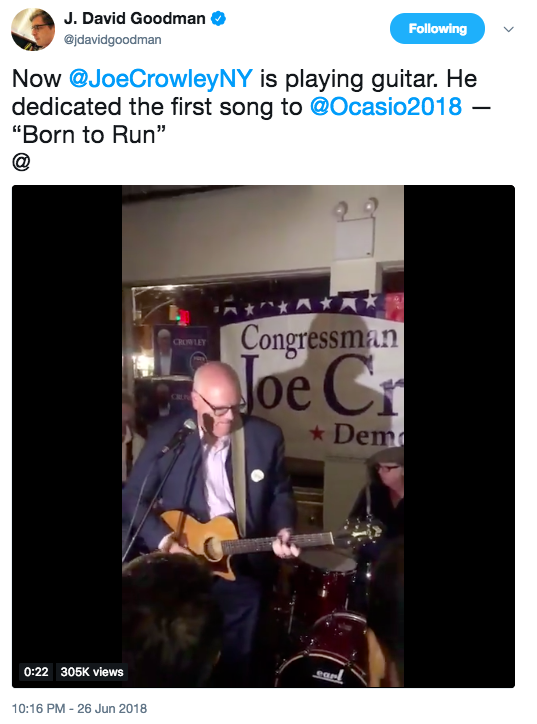 2. Year of the Women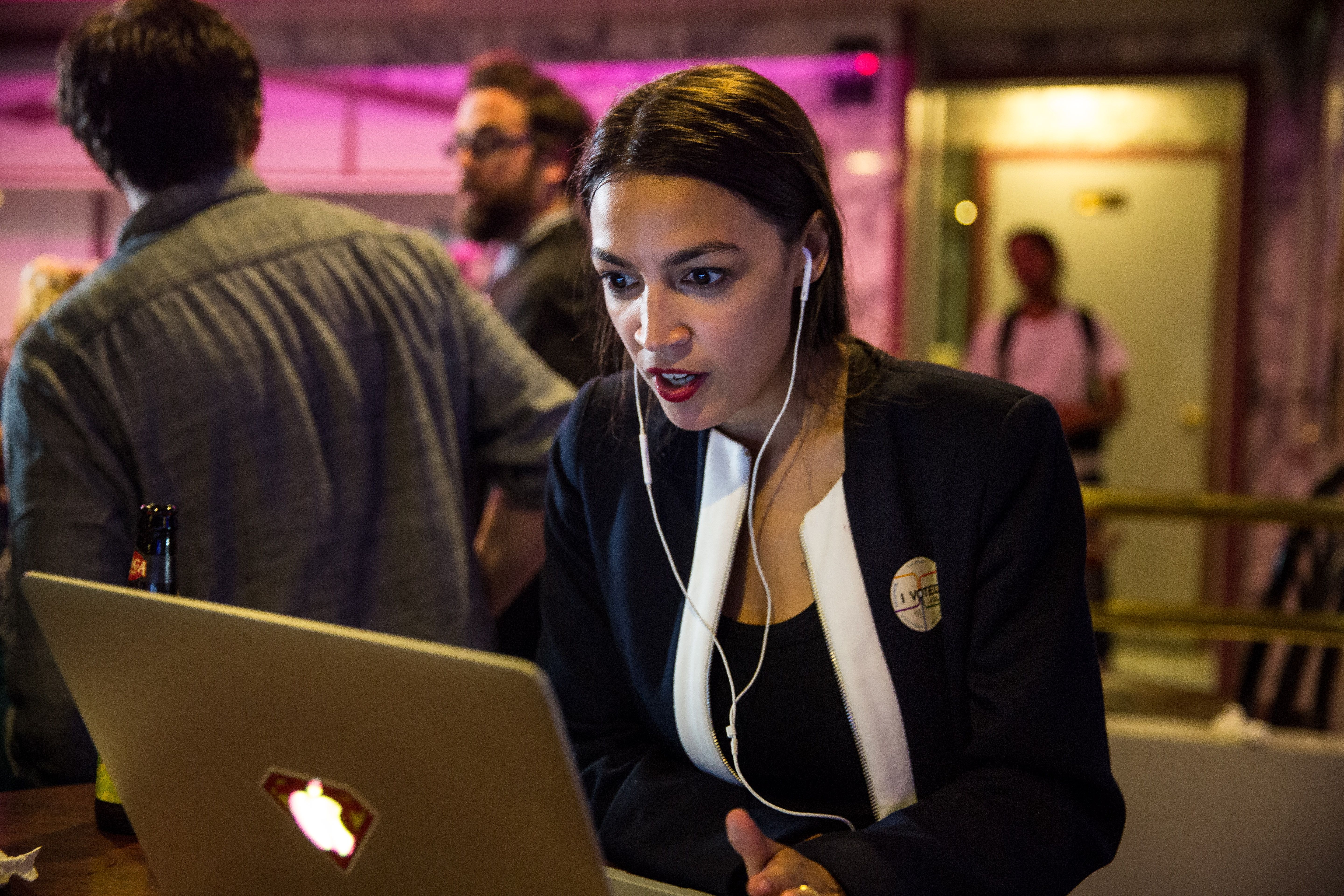 Progressive challenger Alexandria Ocasio-Cortez's shock victory over 10-term Rep. Joe Crowley (D-N.Y.) was the latest sign of the historic momentum behind women candidates in this midterm election cycle:
A record number of women are running for House, a record number of women are running for Senate and a record number of women are running for governor.
This isn't just a Democratic phenomenon. Rutgers' Center for American Women and Politics: "Republican women have ... surpassed their record high for filed U.S. Senate candidates [18 Rs, 24 Ds]; 17 women filed as Republican Senate candidates in 2010."
And they're winning: In a N.Y. Times tally last month, roughly half of the women in House primaries had won. (Most of the winners were Democrats
in safe Republican districts, clouding the outlook for November.)
The backdrop: the historic #MeToo movement against sexual assault and harassment by powerful males.
In January, women marched in protest around the globe for the second year in a row.
Be smart ... Cook Political's David Wasserman: "If House Democrats are ultimately successful in November, 2018 might be remembered as the 'Year of the Angry College-Educated Female' — a reversal of the 1994 GOP revolution's 'Year of the Angry White Male.'"
3. Allies fear Trump-Putin summit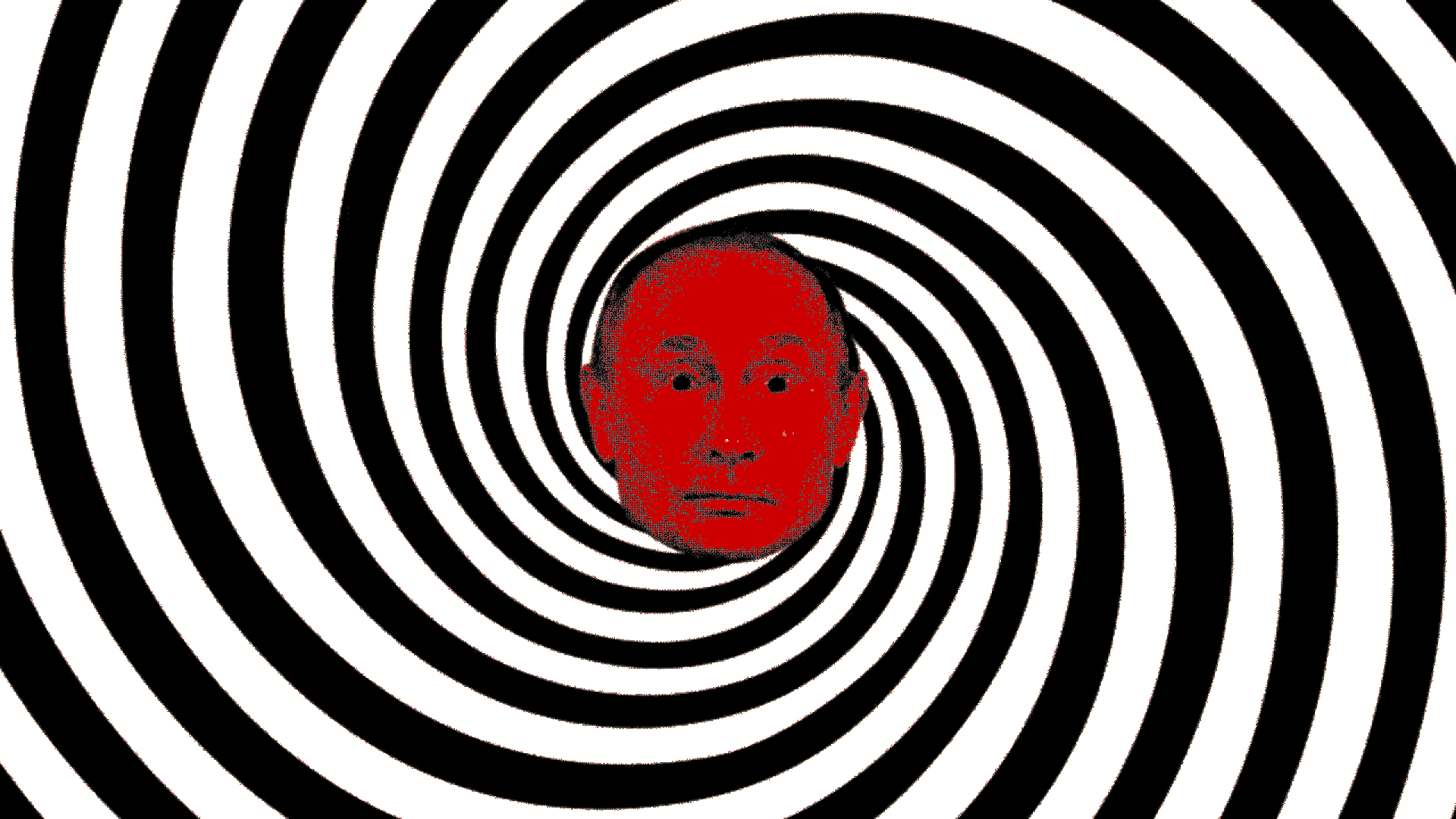 America's allies in Europe are worried about President Trump's expected meeting next month with Vladimir Putin.
Senior officials from four NATO member nations tell Jonathan Swan that their worst fear is that Trump will clash with America's allies at the NATO summit in Brussels on July 11-12, then will shortly afterward lavish praise on Putin.
These officials say that would leave Europeans feeling abandoned, and would advance Russia's goal of dividing European and transatlantic alliances.
Poland's Anna Maria Anders — a senator and a secretary of state, who has mostly nice things to say about President Trump — told Swan:
"We are worried. Definitely worried," about the Trump-Putin summit. "Because you can't predict what is going to be said ... Putin can be extremely charming, and it's a question of how our president will react." (Yes, she referred to Trump as "our" president. More on that below.)
"[W]e are all hoping ... that he [Trump] will not be charmed to such an extent that he will be tempted to give anything up, because we don't want him to give anything up. I guess, above all, we don't want him to give up U.S. forces on Polish soil."
"We're praying that this will not happen, but time will tell. I think you won't find anybody in the Trump administration, or anywhere, who will be able to tell you which way it's going to go."
Another senior European official: "The fear is the sequence — a bad NATO summit followed by a good Putin meeting, with the two leaders embracing."
The official said he worries this will be a repeat of the G7 in Canada: Trump provokes a fight with his closest allies, then lavishes praise on a dictator as he did on Kim Jong-un in Singapore following the G7.
Other sources say they're fretting about what other concessions Trump might make. They're hoping he doesn't make any spontaneous promises to Putin over Syria or sanctions.
Fun fact: That's not a typo above. Anders, the Polish senator, did inadvertently refer to Trump as "our" president:
Anders is unusual in that she holds U.S. as well as Polish citizenship. She owns property in the U.S., and says she voted for Trump in the 2016 presidential election.
Poland is also one of the few NATO nations to meet its defense commitments. So her concerns — which she says are mirrored across the Polish government — may carry extra weight.
Tony Blinken, who served as deputy national security adviser and John Kerry's deputy in the Obama administration, told us that Trump "has an opportunity to reverse the narrative that he's too hard on our allies and too eager to cozy up to Putin."
Blinken said Trump could do so by demonstrating a "strong, unified alliance" with NATO members, and then "go to Putin and put front and center the widespread concerns across our allies about Russian meddling in our democracies."
Garrett Marquis, the National Security Council spokesperson, replied when asked about this reporting:
"This is the greatest, most successful Alliance in history, and NATO's military forces are the best in the world.  The President is committed to the Alliance, as he has stated repeatedly.  Our commitment to Article 5 is ironclad."
"There is no better way to signal NATO's resolve and contribute to our deterrence and defense posture than for each and every Ally to allocate the resources necessary to share their burden of our collective defense. We have made tremendous progress and we are stronger and more capable because of it."
4. Breaking: Injunction stops separation of families at border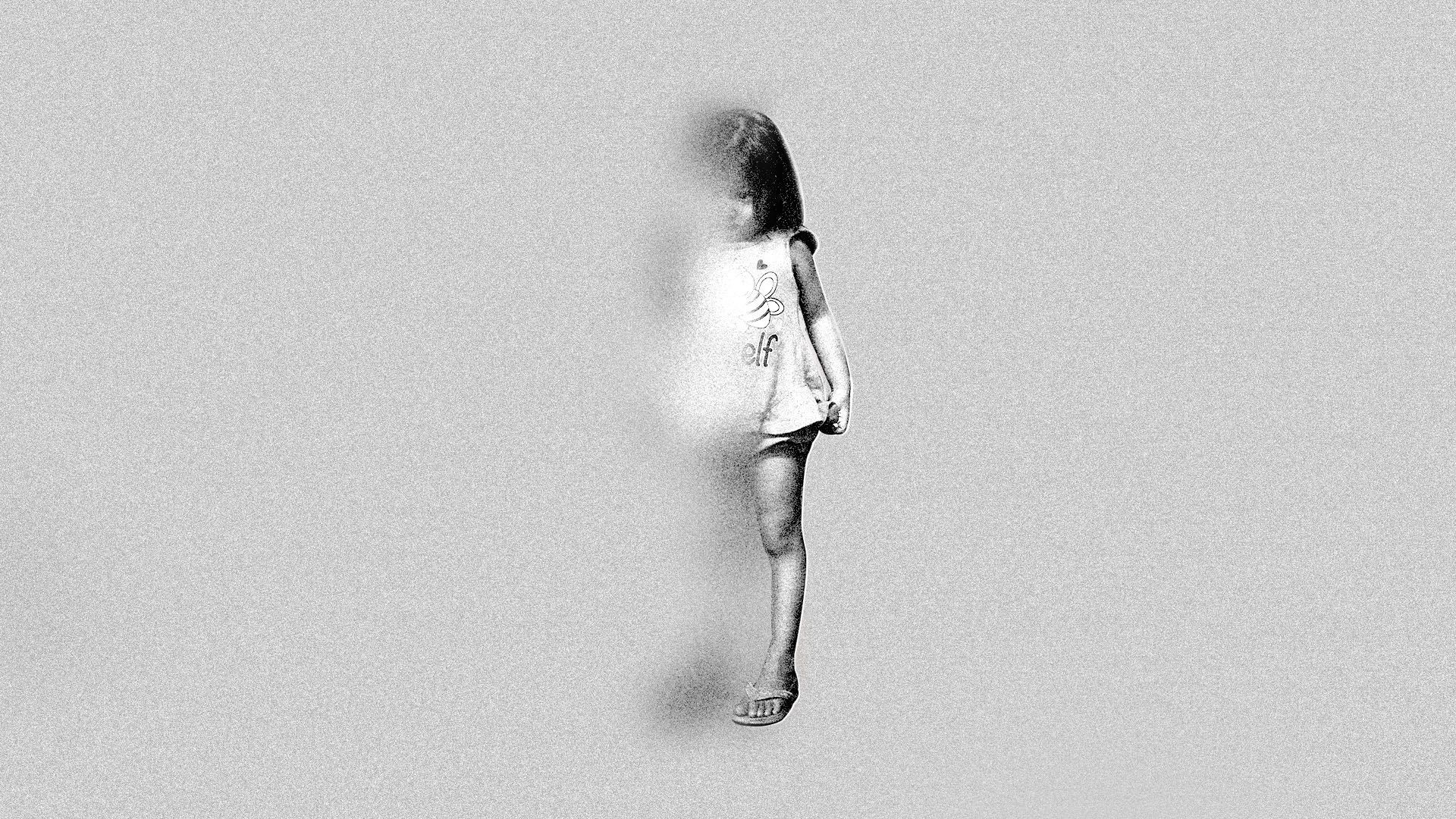 "A judge in California [last night ]ordered U.S. border authorities to reunite separated families within 30 days, setting a hard deadline in a process that has so far yielded uncertainty about when children might again see their parents," per AP:
"If children are younger than 5, they must be reunified within 14 days of the order issued ... by U.S. District Judge Dana Sabraw in San Diego."
"Sabraw, an appointee of President George W. Bush, also issued a nationwide injunction on future family separations, unless the parent is deemed unfit or doesn't want to be with the child. He also requires the government provide phone contact between parents and their children within 10 days."
5. Huge win for executive power
"The Supreme Court handed President Trump the most significant legal victory of his presidency on Tuesday, upholding the administration's ban on foreign visitors and immigrants from several mostly Muslim countries," per L.A. Times' David Savage.
"By a 5-4 vote, the court's conservative justices bolstered the chief executive's power to control the borders, just as he is battling a growing crisis over the separation of families crossing illegally along the border with Mexico."
"The current ban covers five Muslim-majority nations — Iran, Libya, Somalia, Syria and Yemen — as well as North Korea and some government officials from Venezuela."
What's next: "While Tuesday's ruling does not deal with the arrest or prosecution of border crossers, it will likely be cited by Trump's lawyers as strengthening his authority along the borders."
How it's playing ... N.Y. Times banner: "JUSTICES BACK TRAVEL BAN, YIELDING TO TRUMP: 5-4 Ruling Says Power Over Borders Outweighs Remarks on Muslims" ... WashPost banner: "High court upholds Trump's travel ban."
6. A footnote to shameful history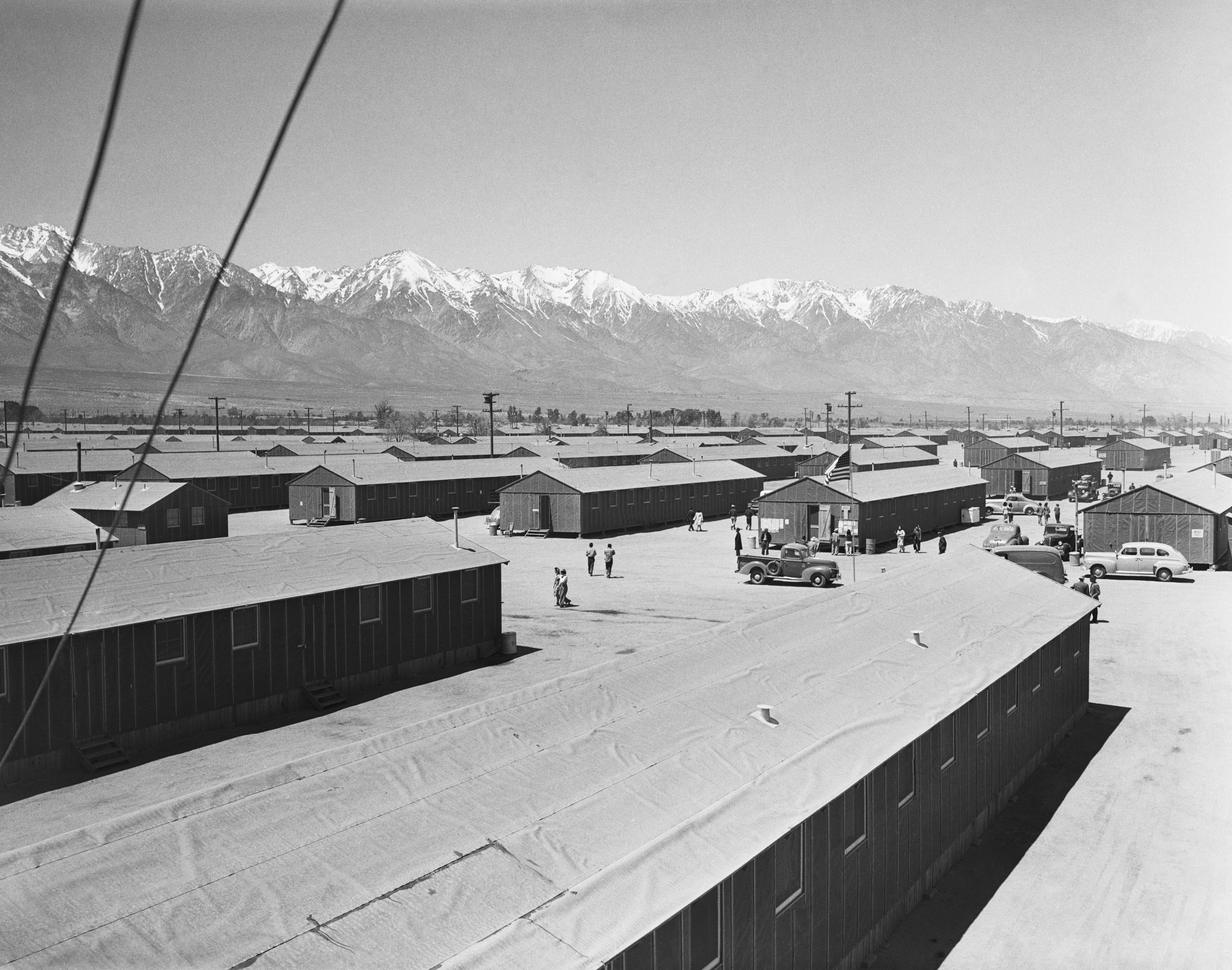 "In the annals of Supreme Court history, a 1944 decision upholding the forcible internment of Japanese-Americans during World War II has long stood out as a stain that is almost universally recognized as a shameful mistake," the N.Y. Times' Charlie Savage writes.
"But on Tuesday, when the Supreme Court's conservative majority upheld President Trump's ban on travel into the United States by citizens of several predominantly Muslim countries, Chief Justice John G. Roberts Jr. also seized the moment to finally overrule Korematsu."
Chief Justice Roberts: 'The forcible relocation of U.S. citizens to concentration camps, solely and explicitly on the basis of race, is objectively unlawful and outside the scope of presidential authority.'"
The backdrop, from National Park Service: "In 1942, the United States government ordered more than 110,000 men, women, and children to leave their homes and detained them in remote, military-style camps. Manzanar War Relocation Center was one of ten camps where Japanese American citizens and resident Japanese aliens were incarcerated during World War II."
7. Trump effect: Most Republicans think news outlets report fake news
Nearly all Republicans and Republican-leaning independents (92%) think that traditional news outlets knowingly report false or misleading stories at least sometimes, according to a new Axios/SurveyMonkey poll.
Amazingly enough, even 53% of Democrats and Democrat-leaning independents think that traditional news outlets knowingly report false or misleading stories at least sometimes.
Why it matters: The data shows that trust in the media is heavily influenced by partisan politics, with Republicans more skeptical of mainstream media than their Democratic and independent counterparts.
Trust in traditional news outlets continues to sink, with the overwhelming majority of Americans (70%) saying that "traditional major news sources report news they know to be fake, false, or purposely misleading."
President Trump has exacerbated the skepticism amongst hardline conservatives with polarizing language (and tweets) about the mainstream media being "fake news."
The most stunning finding ... Among those who think traditional news outlets report false news, most think they do so intentionally:
65% say fake news is usually reported because "people have an agenda."
30% believe such information is shared due to laziness or "poor fact-checking."
Hardly anyone (3%) thinks that fake news makes headlines by accident.  
8. Pic du jour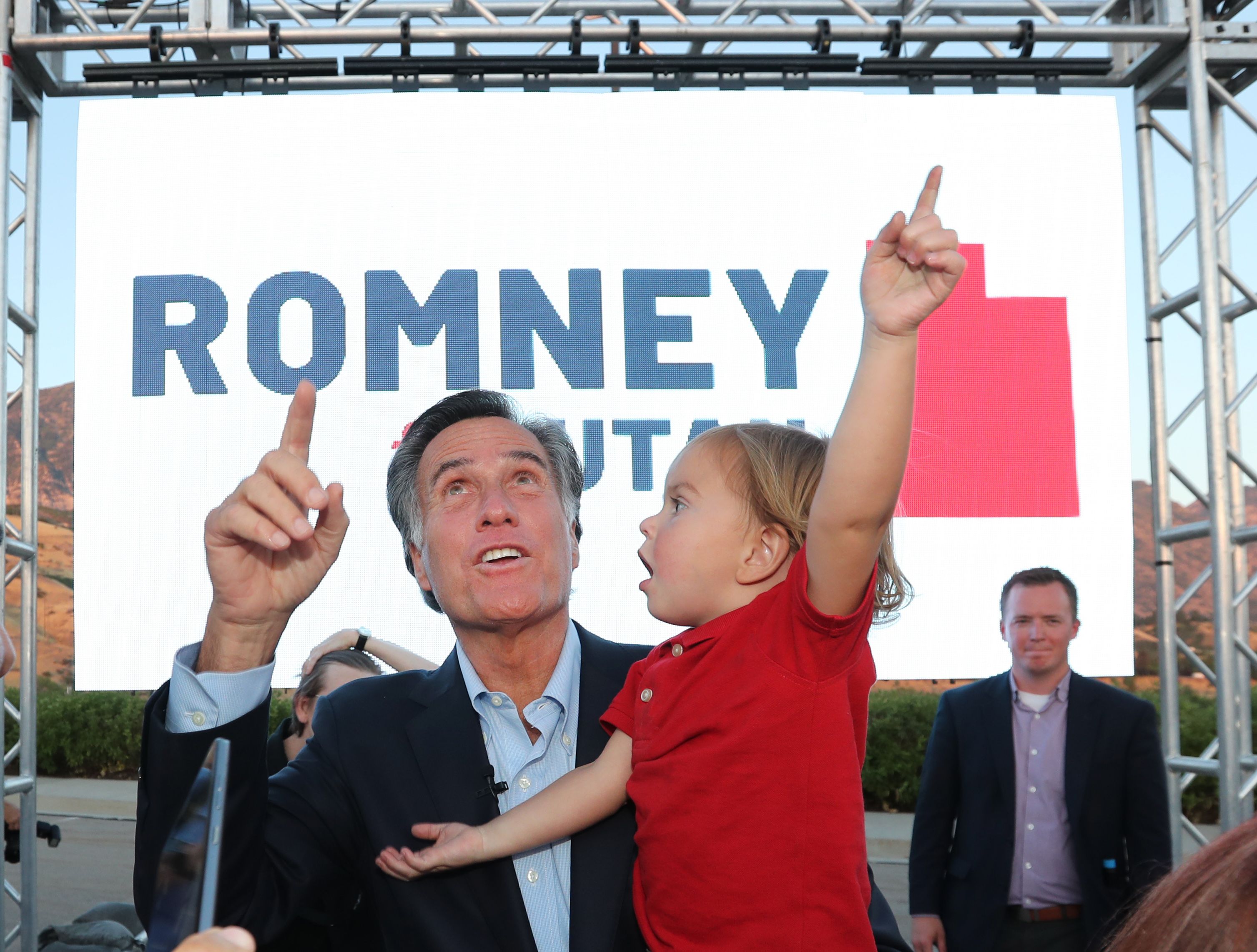 Mitt Romney and grandson Dane Romney point to a plane after last evening's victory rally in Orem, Utah.
Salt Lake Tribune: "Romney hardly broke a sweat on his way to capturing the Republican nomination in Utah's U.S. Senate race, ... earning 73 percent of the vote [against] state Rep. Mike Kennedy, R-Alpine."
9. Stat of the day
2,047 migrant children who were separated from their parents are still in the care of Health and Human Services, Secretary Alex Azar said at a hearing in front of the Senate Finance Committee yesterday, per Axios' Stef Kight.
10. 1 fund thing
"On the heels of a couple's Facebook fundraising campaign that aimed for $1,500 — and then raised more than $20 million for an immigration charity — the social network is rolling out ... new product features to expand the fundraising tool's capability," per USA Today:
"Facebook will begin allowing users to automatically make recurring monthly donations to nonprofit organizations when they make a donation or use the donate button."
"The ... new features follow a viral fundraiser to help reunite immigrant parents with their children."
"[T]he fundraiser raised more than $20 million to support Texas refugee non-profit RAICES, which is providing legal services to separated families."
"The outpouring from half a million people from more than 30 countries around the world made it the largest single fundraiser in Facebook history."
Thanks for reading. Keep up all day on Axios.com.