December 26, 2019
🎁 Happy Thursday! Hope you and yours had a joyful day yesterday. Today is Boxing Day — a holiday of shopping and revelry in Britain, Australia, Canada and elsewhere.
The lore: The name is thought to refer to empty boxes put out for the trash after Christmas ... or for the tradition of giving servants and tradesmen a "Christmas box" after the h0liday ... or churches' post-Christmas collection boxes.
1 big thing: The insane news cycles of 2019
This chart, based on search trends from Google News Lab, shows how short our attention spans have become as news coverage darts from one massive event to another, Axios' Stef Kight writes in the third of her annual series on insane new cycles.
In the era of President Trump and social media, surges of Google interest in the biggest events of the year only lasted about a week before public attention was drawn elsewhere.
Some issues, such as the 2020 election and the U.S.-Mexico border, drew steadier attention, with fewer dramatic spikes than other topics.
The event that saw the largest single spike in Google interest was Hurricane Dorian, which ravaged the Bahamas in early September. The runners-up:
"Game of Thrones" final season.
Government shutdown.
Jeffrey Epstein and impeachment — a tie!
Greta Thunberg, the 16-year-old climate activist who was unknown at the beginning of the year, received surges of interest in late September and mid-December, giving her more search interest in the last three months than the China trade war, the 2020 election or Brexit!
For impeachment, the highest peaks of Google interest came the week of Sept. 22 — when Speaker Pelosi launched the impeachment inquiry — and the week of Dec. 15th, when Trump was impeached.
2. Satellite sneak: Watch China build up
In the three satellite images above, we see China upsetting the balance of power in the South China Sea, starting in 2013, by dredging sand on a massive scale to build seven new island outposts, creating 3,200 acres of strategic new land.
AP reports that Fiery Cross Reef — built in a neighborhood where China is scrapping for control with Taiwan, Vietnam, the Philippines and Malaysia — is among the most extensively developed new islands, boasting large facilities for aircraft, missile batteries and marine forces.
Why it matters: If the U.S. is drawn into an unintentional war with China, the flashpoint could very well be in the South China Sea.
Go higher: This is part of a clever, fascinating AP package, "Looking down on a decade: Satellite images tell the stories" — of hurricanes, wildfires, earthquakes, oil spills, glacial melting, the Rohingya exodus, the Arab Spring protests and the Islamic State's territory loss.
3. Northeast is fastest-warming U.S. region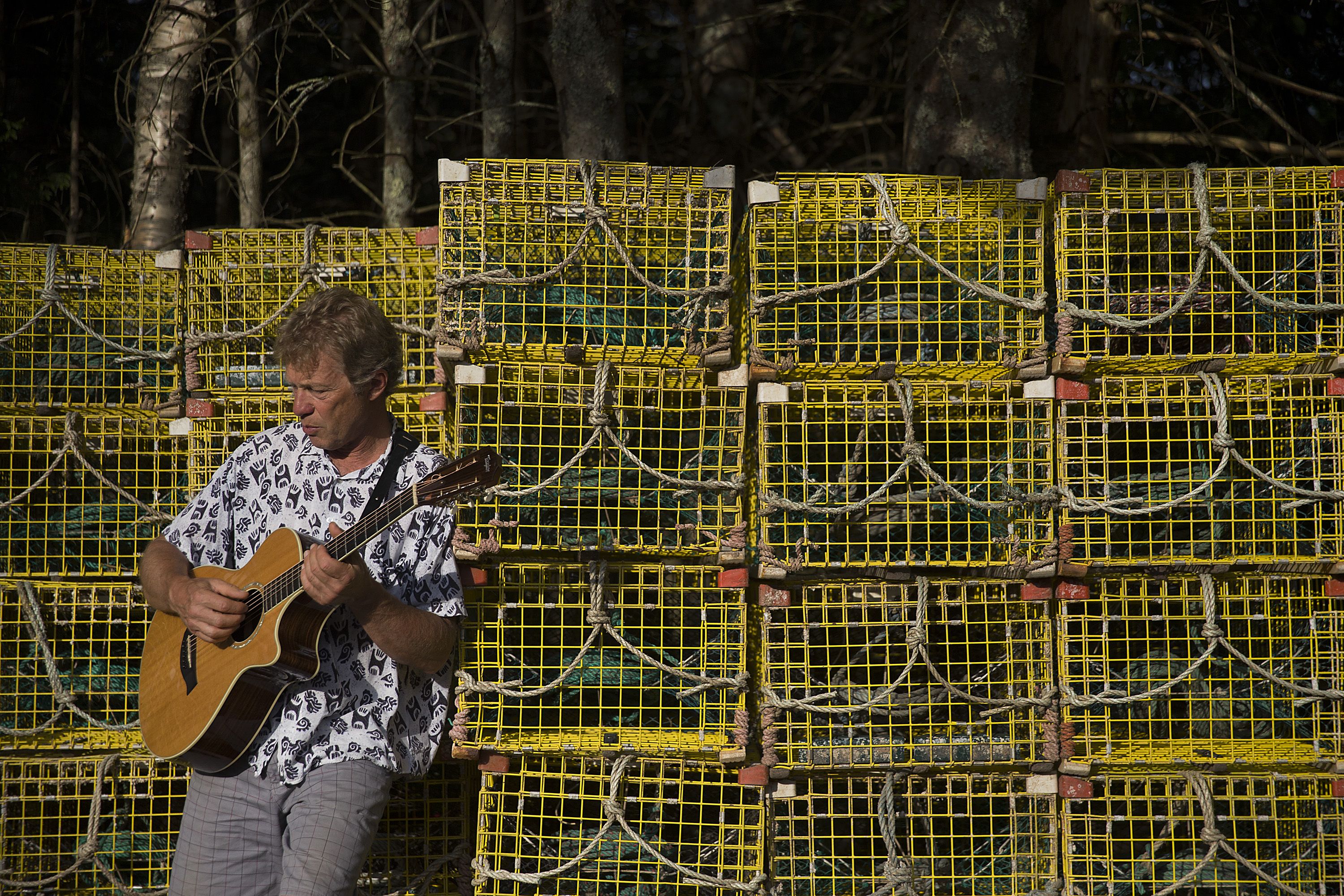 "Northeast states are among the fastest warming in the U.S., a trend that can be detected down to the county level," USA Today's Kyle Bagenstose reports.
"Our winters now are not like our winters before," said Lenny Giuliano, the Rhode Island state meteorologist.
"Though the Southwest saw the greatest rise in average air temperatures during the past five decades," NOAA data "shows the Northeast warmed the most over both longer and shorter time spans."
Why it matters: The climate change is seen in the abnormal appearances of warm-water fish off the New England coast, the warming of the Great Lakes and higher ocean temperatures, which influence coastal weather and push snowfall farther inland, per USA Today.
4. Photo of the day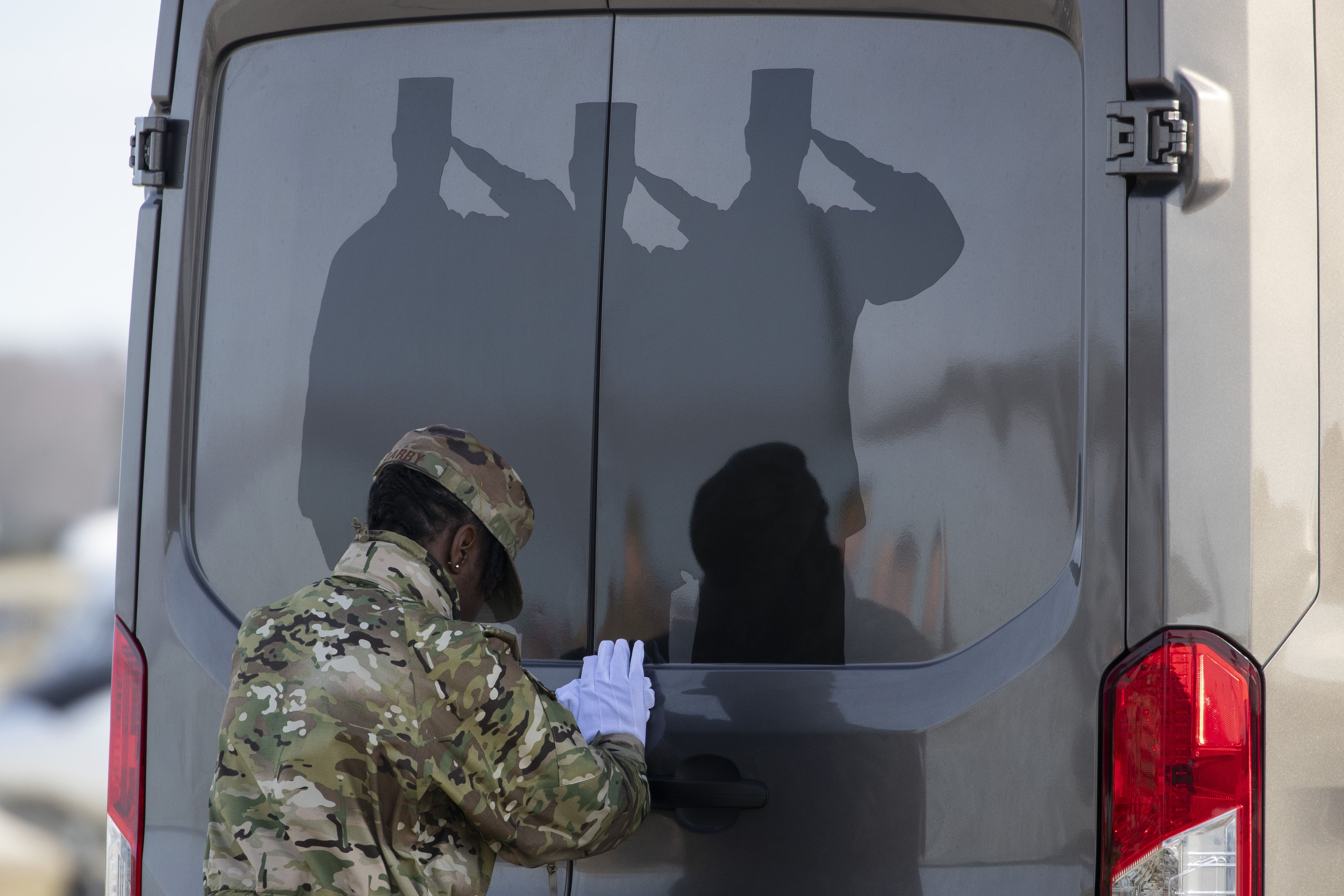 On Christmas Day at Dover Air Force Base in Delaware, Air Force Tech. Sgt. Shaquita Darby salutes the remains of Army Sgt. 1st Class Michael Goble, 33, of New Jersey, who was killed in combat by a roadside bomb in Afghanistan.
5. Union leaders feasted on $6,500 steak, champagne dinner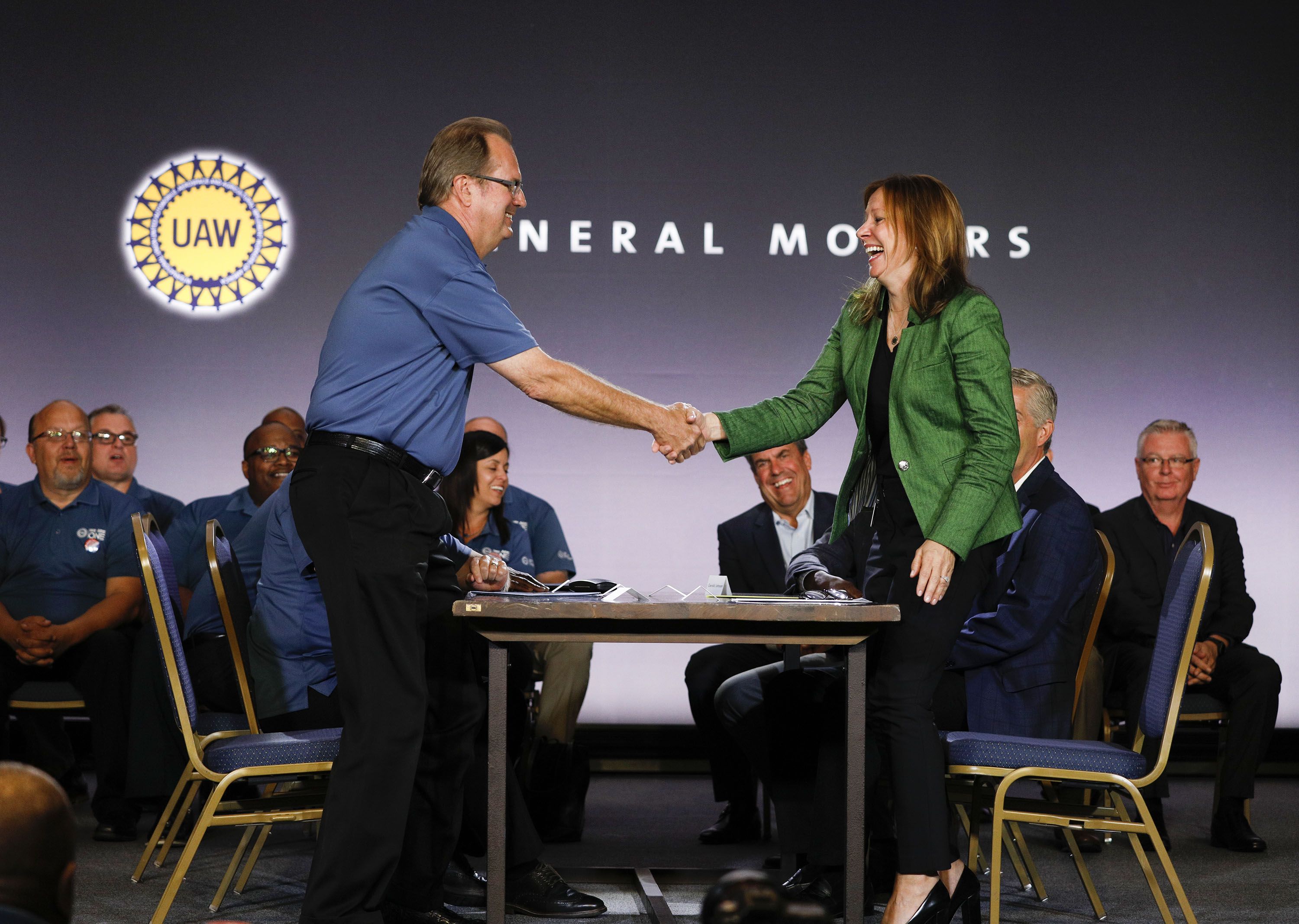 "On a single day in December 2015, Gary Jones, who resigned last month as president of the United Automobile Workers, spent more than $13,000 of the union's money at a cigar store in Arizona," the N.Y. Times' Noam Scheiber and Neal E. Boudette report.
The cigar purchases were "a small portion of the roughly $1 million in union money that court filings say U.A.W. officials spent on golf outings, four-figure dinners and monthslong villa rentals during regular retreats in Palm Springs."
Why it matters: The UAW has outsize influence over auto manufacturing, which employs hundreds of thousands of workers. The union's 40-day strike against GM this year cost the automaker an estimated $3 billion in profit.
Keep reading (subscription).
6. 🚀 "Rocket Man" flashback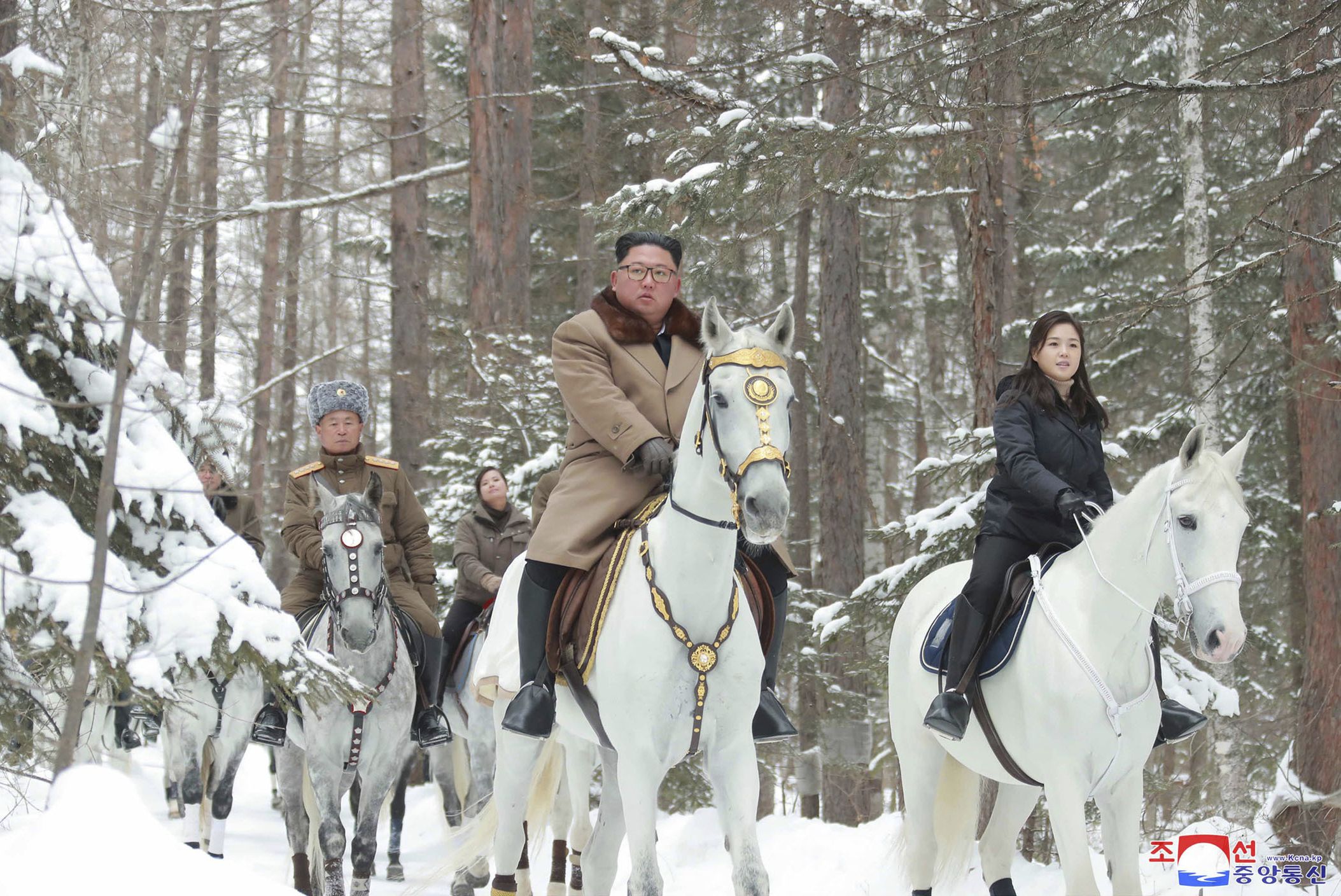 David E. Sanger of the N.Y. Times writes: "North Korea today warned the United States that it was prepared to launch another medium-range missile."
That was in the Times 21 years ago today — on Dec. 26, 1998.
North Korea didn't launch a "Christmas gift" missile, as had been threatened, but tensions with Washington remain high.
The U.S. flew four surveillance planes over the Korean Peninsula this week, according to South Korea's Yonhap News Agency.
And Sanger was the lead author this week of a Times front-pager, "U.S. Braces for Major North Korean Weapons Test as Trump's Diplomacy Fizzles."
Go deeper: Axios' Jonathan Swan, "John Bolton hits Trump for bluffing on North Korea nukes."
7. Story behind a photo of the year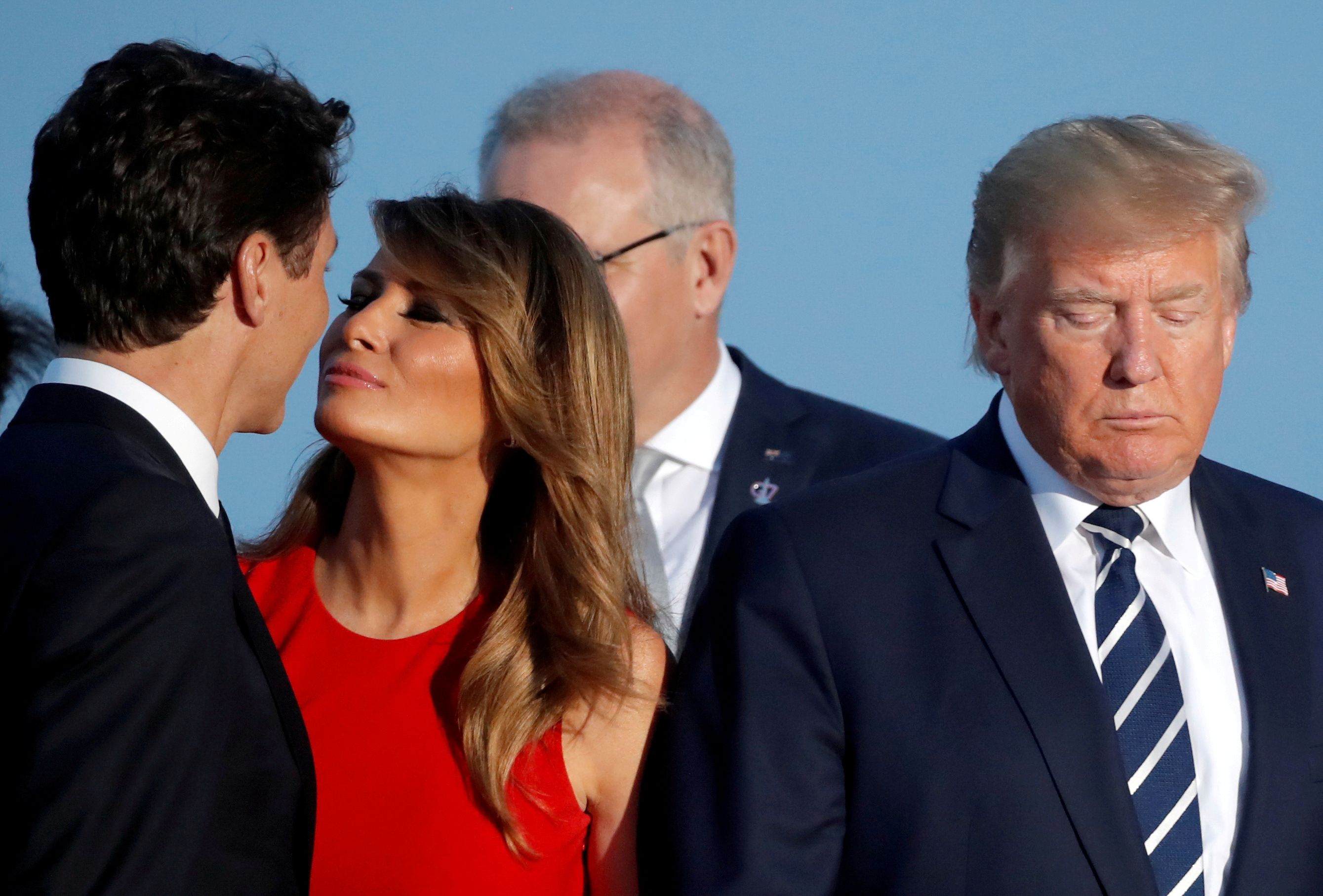 In this image from Aug. 25, First Lady Melania Trump kisses Canadian Prime Minister Justin Trudeau next to President Trump during the "family photo" of world leaders at the G7 summit in Biarritz, France.
Carlos Barria, senior staff photographer for Reuters in D.C., tells the story to Reuters' "The Wider Image":
I focused my lens on President Trump, while also keeping an eye on the First Lady. It's a fast photo opportunity so I was filing directly from my camera — sending pictures instantaneously, like live TV.
As I was focused on Trump, I could see in the corner of my frame that Melania Trump had a spontaneous and fleeting interaction with Canadian Prime Minister Justin Trudeau. It happened so quickly it was almost imperceptible.
I stopped and looked at my camera screen and that's when I saw it. I sent it to the editor, who also saw its potential and sent it out quickly.
Minutes after the event ended, people were already retweeting the image and creating memes. It underscores how even in a crowd of photographers focused on the same subjects, there are opportunities to capture something unique, and potentially viral.
8. 🚓 1 fright thing
A couple in High Point, N.C., woke up to a loud banging inside their house on Christmas morning, per WGHP-TV.
They dashed to a closet and hid in fear, then dialed 911.
Sheriff's deputies searched the home, and found ... the couple's new robot vacuum, stuck and banging against a wall.
They had named it Harry.