Axios AM
August 27, 2019
🌞 Happy Tuesday! Today's Smart Brevity count: 1,361 words ... ~ 5.5 minutes.
Does your former roommate get Axios AM and PM? Invite 'em to sign up!
1 big thing ... Trump's trouble: Approval sinks in every battleground
President Trump's net approval rating has plunged in every battleground state since taking office in January 2017, according to Morning Consult's tracking poll.
"If this economy falters, then I think he's a goner," a top Republican operative with access to well-funded polling and focus groups told Axios' Jonathan Swan. "And I think the Senate will be in trouble."
"We have a growing issue in the suburbs," the operative continued. "We're doing miserably in the suburbs, for Senate races and Republicans. And Trump is doing even worse."
One opening: The operative said that a good number of the suburban voters say they feel positively about Obamacare, but don't like what they're hearing in the Democratic debates about abolishing private health insurance.
2. New swings? The states both sides are targeting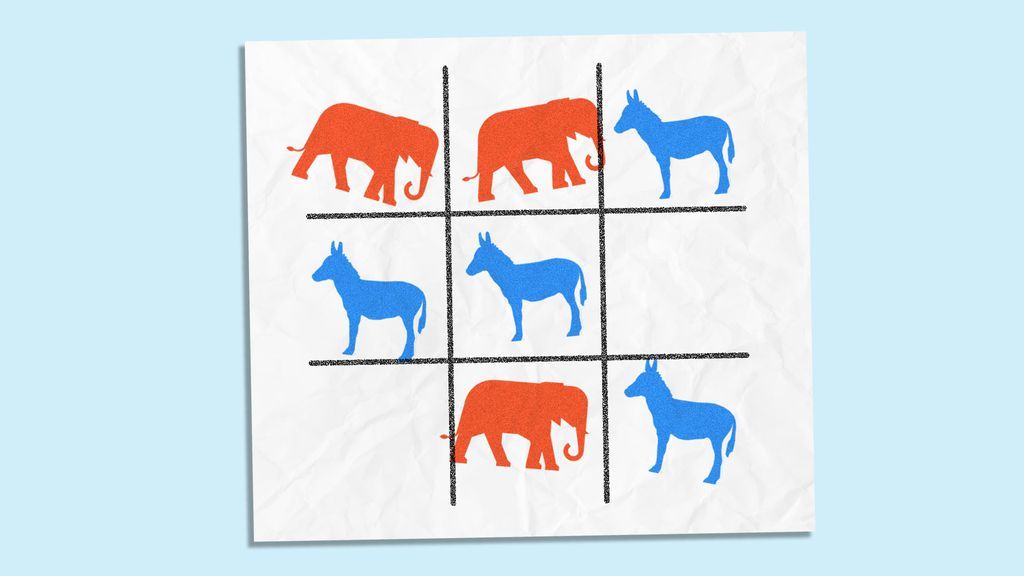 Both parties are already zeroing in on non-obvious battlegrounds they hope to flip, Axios' Alayna Treene reports.
The Trump campaign has its sights set on four states the president lost in 2016: Minnesota, Nevada, New Hampshire and New Mexico.
"We are trying to actively expand the map — aggressively," one official said. "These four states in particular are all areas [Trump campaign manager Brad] Parscale is set on winning."
The official added that the campaign, which is planning to beef up its communications and rapid response team with additional hires before the end of the year, will soon be flooding these states with stories that don't get a lot of attention at the national level — such as Trump's work on opioids and the U.S.-Mexico-Canada trade deal.
Dems hope to pick up Florida, North Carolina, Arizona, Texas and Georgia, campaign aides and Democratic strategists say.
"The midterms were a strong indicator of the Dem energy in these states, particularly in Arizona, Florida and Texas, and set the groundwork for us to flip them," one Democratic strategist said.
A Trump campaign adviser conceded that Arizona, in particular, will be tough for Trump to hold onto.
3. Why stocks rose after opioid verdict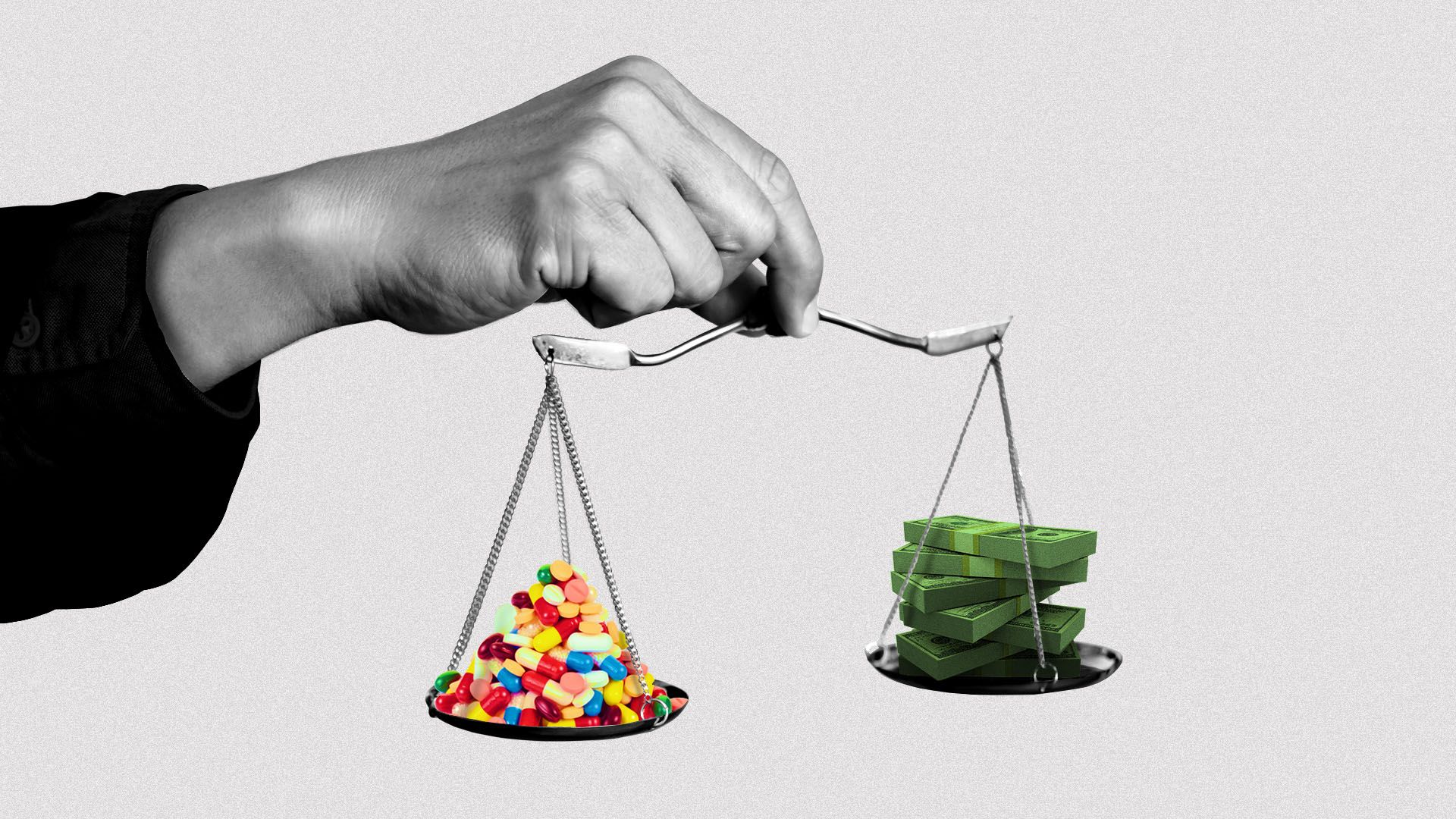 Johnson & Johnson was found liable in Oklahoma for deceptive and false marketing of opioids — the first major instance of legal accountability for the opioid epidemic, Axios health-care business expert Bob Herman reports.
But if the $572 million judgment is a sign of things to come, states may only be looking at short-term relief — and drug companies may only incur short-term annoyances, rather than crippling penalties.
Shares of J&J and other related companies soared in after-hours trading, since some Wall Street analysts expected J&J to end up paying $2 billion.
Judge Thad Balkman wrote in his decision that J&J "pervasively, systemically and substantially" created a public nuisance by falsely promoting its opioids as safe and necessary, which led to massive overprescribing and addiction.
The state wanted $17 billion, but the judge said it didn't present enough evidence to validate a longer-term payout.
The judgment is less than 4% of J&J's net profit from 2018.
The bottom line: If this case is used as a benchmark nationally, J&J likely would pay billions — not an insurmountable amount for a company that brings in more than $80 billion of sales annually.
4. New startups want to optimize your friends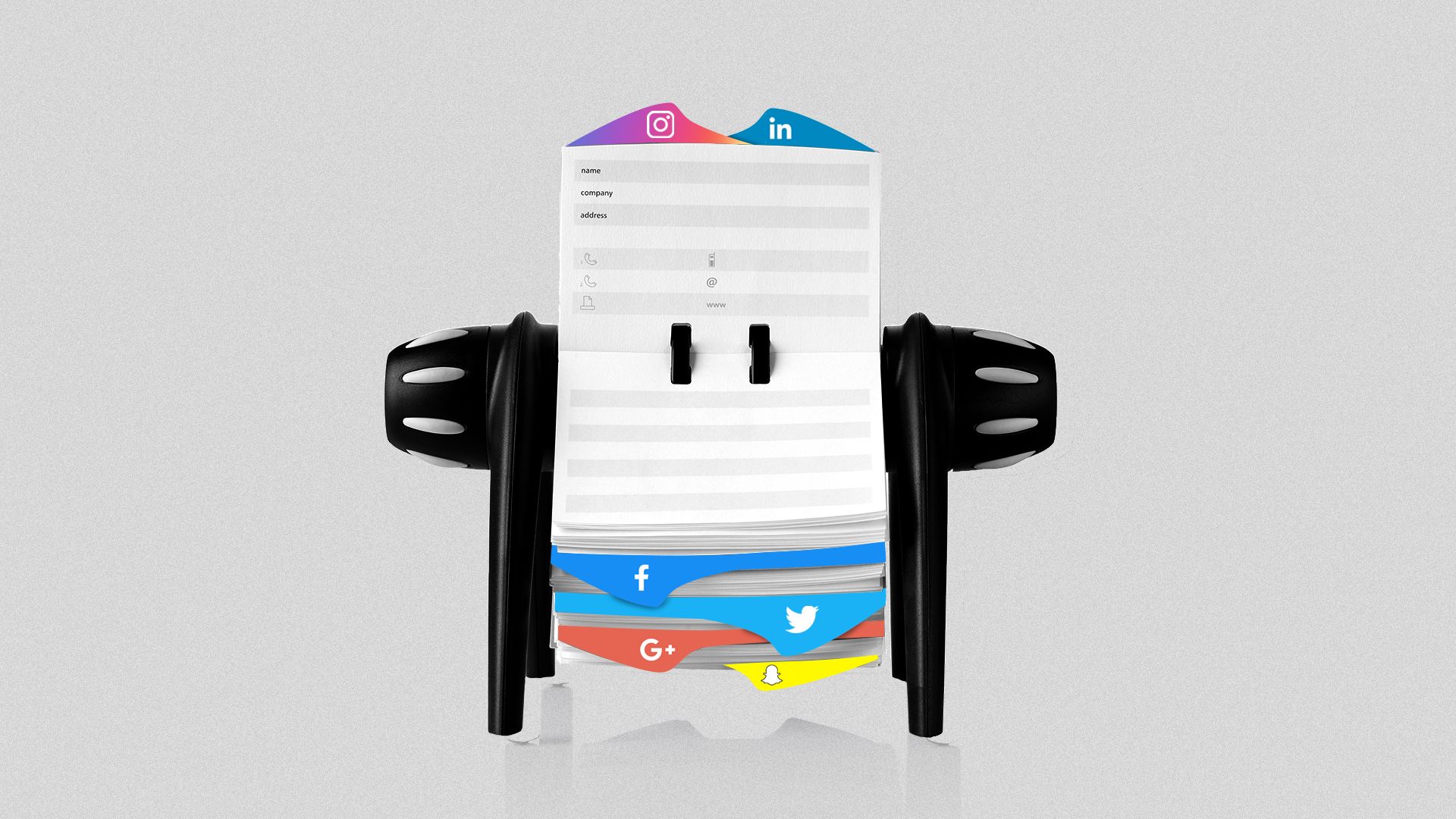 CRM ("customer relationship management") software, like Salesforce, is how salespeople track their targets. Now "personal CRM," which applies the same techniques to personal relationships, has become one of the hottest app categories in Silicon Valley, Axios' Kia Kokalitcheva reports from S.F.
Why it matters: Techies are drawn to optimizing and managing all aspects of their lives, from finances to health.
People are trying to keep track of work acquaintances and so-called "loose ties" — friends of friends, who could be your next investor or employee.
Many in the Valley are using apps, like Airtable or Notion, that they're already using at work to create spreadsheets for this purpose.
Dex bills itself as a tool to "turn acquaintances into allies." It lets users keeps records of acquaintances and get reminders to contact them.
The big picture: Each of these apps is doing some of the things Facebook was originally intended for. Now that we use Facebook for everything from reading to arguing, entrepreneurs see opportunity in its core mission of connecting people.
5. U.S. fears ransomware attack on 2020 election
"The U.S. government plans to launch a program in roughly one month that narrowly focuses on protecting voter registration databases ... ahead of the 2020 presidential election," Reuters' Chris Bing reports.
Why it matters: The Department of Homeland Security "fears the databases could be targeted by ransomware," where hackers lock up a system and demand payment.
This "type of virus ... has crippled city computer networks across the United States, including recently in Texas, Baltimore and Atlanta."
"We assess these systems as high risk," a senior U.S. official told Reuters.
The reason: They're "one of the few pieces of election technology regularly connected to the Internet."
6. Why the Amazon fires will be so hard to fight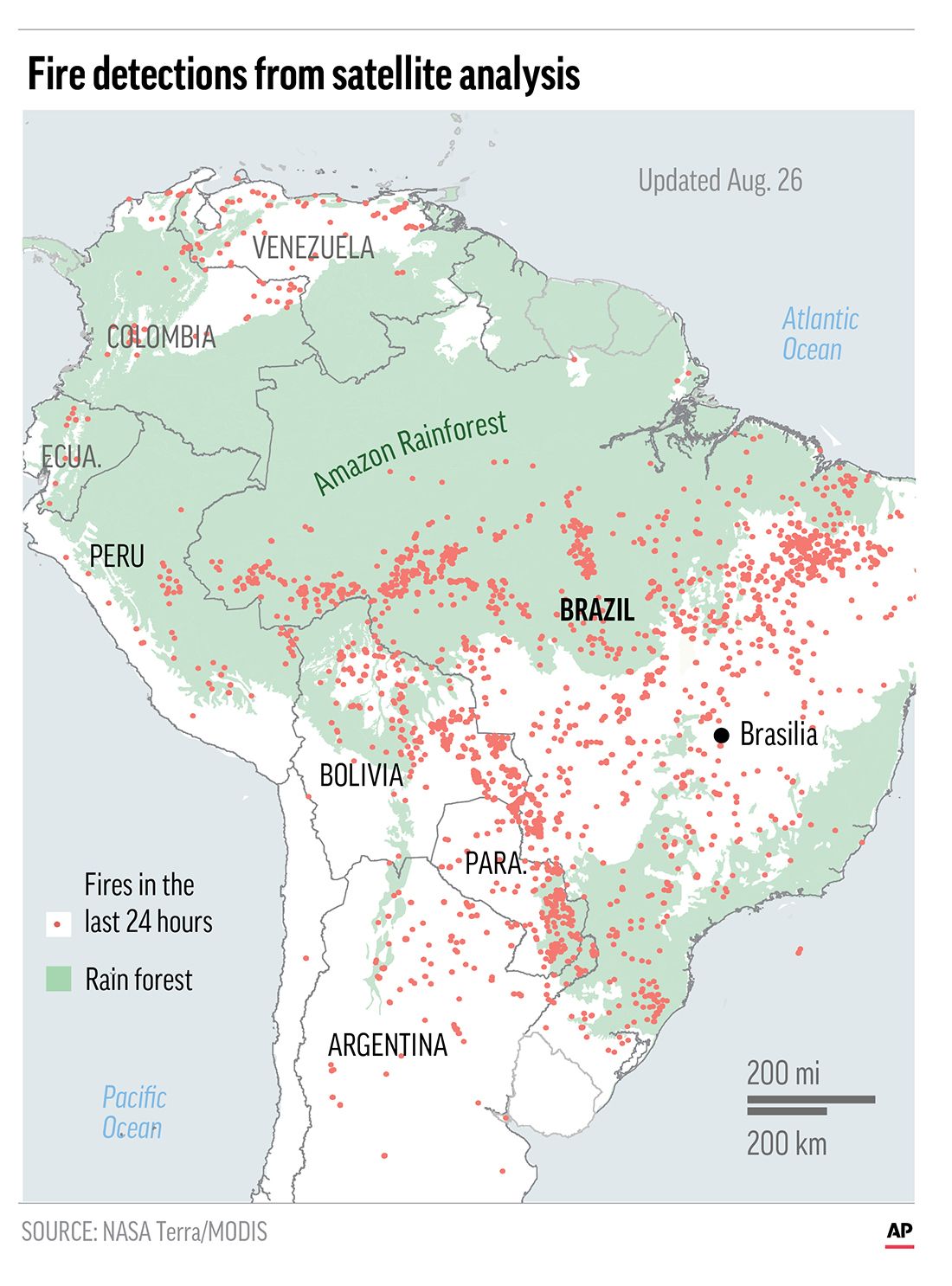 "The fight to quell the blazes will be waged not only in one of the most inhospitable places on Earth — an expanse so vast, dense and remote that many of the fires can be reached only by foot — but also in a country where [President Jair Bolsonaro] is openly antagonizing the donors who are trying to help," the WashPost reports.
7. Joe Kennedy takes steps for Senate run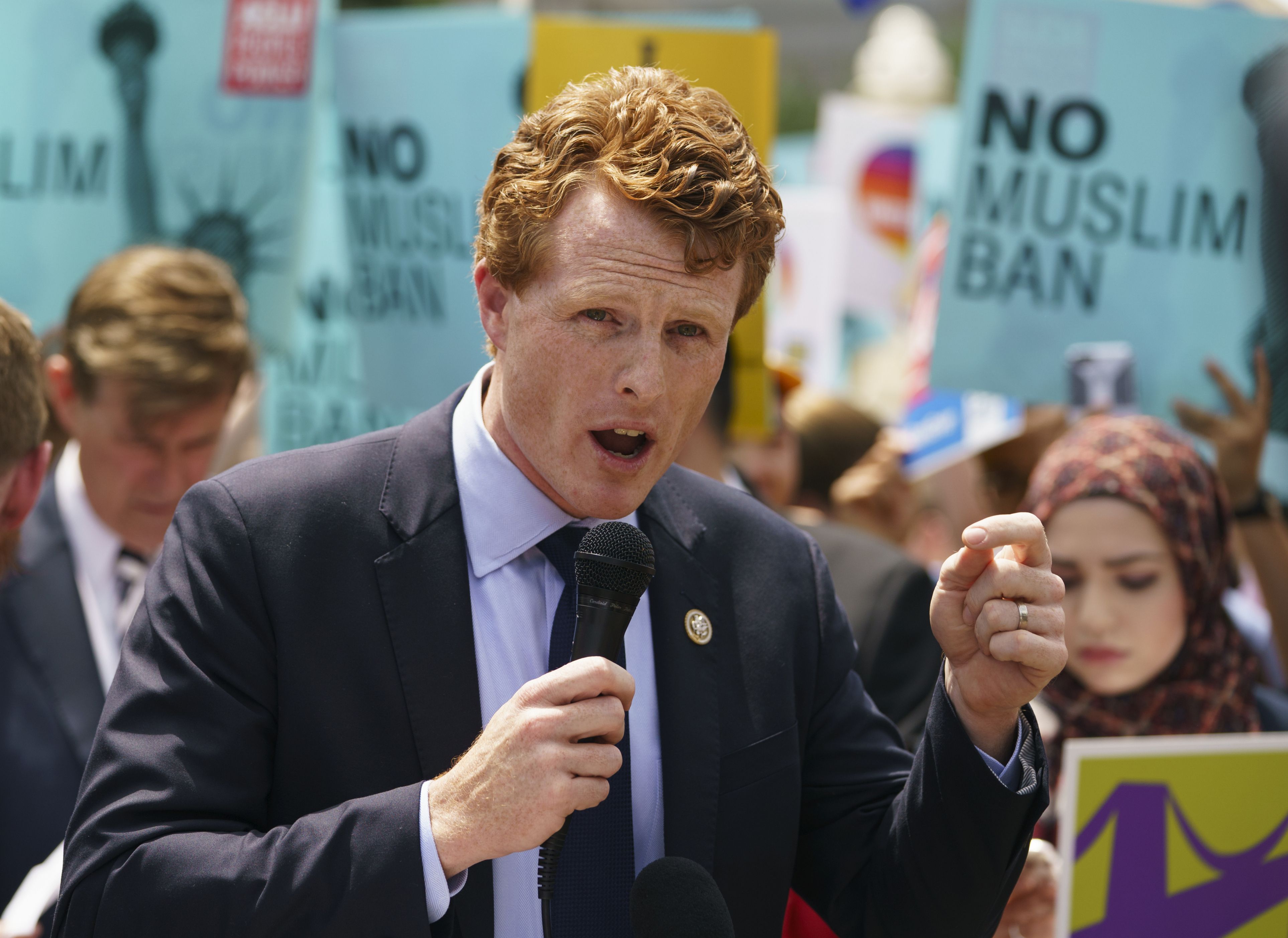 Rep. Joe Kennedy III (D-Mass.), 38, took steps to run for Senate in 2020, which would mean challenging Sen. Ed Markey, 73, in a blockbuster primary featuring two liberal Democrats, the Boston Globe writes.
"Kennedy ... filed key paperwork to prepare for a Senate run, creating a campaign fund-raising committee for a potential statewide bid and submitting a statement of candidacy for the Senate."
On Facebook, Kennedy said he hasn't decided.
8. 📚 What we're reading: "Inconspicuous Consumption"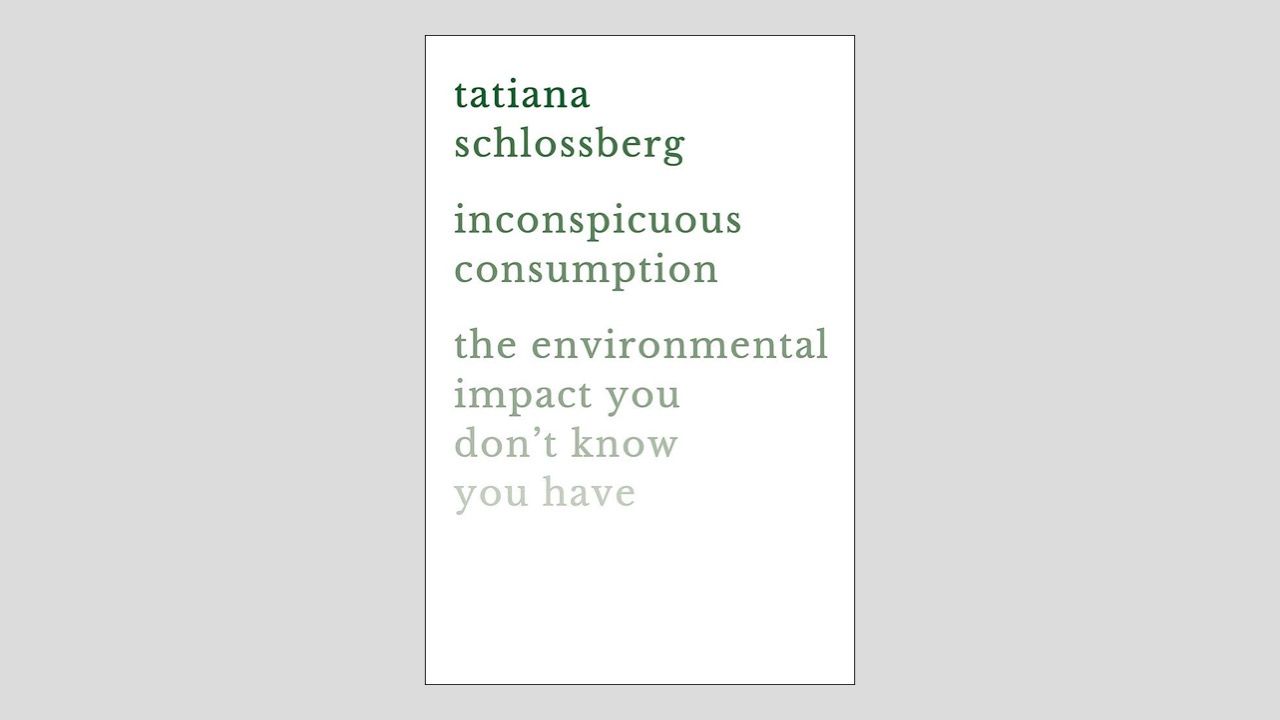 Out today, from former N.Y. Times science writer Tatiana Schlossberg, "Inconspicuous Consumption: The Environmental Impact You Don't Know You Have" (Grand Central Publishing):
When we think about climate change, melting polar ice caps, hurricanes, or forest fires might be the first things that come to mind. ... Much lower down on the list, if it comes up at all, is average, everyday, run‑of‑the-mill stuff, including literal stuff: a pair of jeans, a hamburger, Netflix, an air-conditioner.
But those four things, and many others, should be much higher on the list. In fact, almost everything we do, use, and eat ... has a lot to do with climate change and the environment, because of the way we use resources, create waste, and emit greenhouse gases without even thinking about it. ...
The way we use fuel powerfully demonstrates how closely we are all connected: how driving my car affects the health of people who live near the road, what impact the movie you stream on your computer might have on someone living in Ohio, how a ship crossing the Arctic Ocean could change the life of someone in Greenland.
9. The book Mike Bloomberg is giving his friends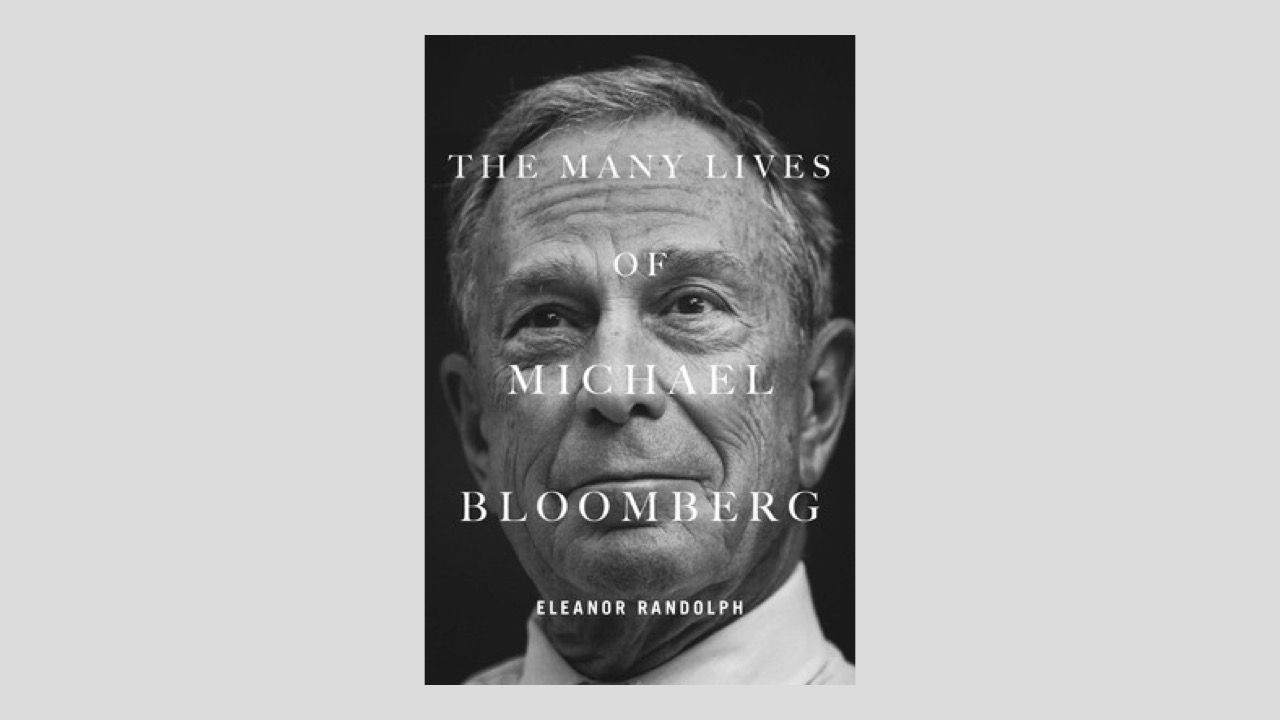 Mike Bloomberg and his advisers are embracing the forthcoming "The Many Lives of Michael Bloomberg," by N.Y. Times veteran Eleanor Randolph, out Sept. 10 from Simon & Schuster.
Bloomberg is so pleased with the book that he has told friends he'll send them a copy when it's out.
Aides tell me they granted Randolph extraordinary access over several years.
The last chapter, "Government in Exile," points out that Bloomberg did an enormous amount of polling in 2018 and wound up as the second biggest donor:
The former mayor gave $120 million to Democrats — eclipsed only by the Adelsons of Vegas, who gave $123 million to Republicans.
Randolph writes:
Bloomberg and his political team were still figuring out precisely how they could use his greater wealth to oust Trump, how they could roll back his environmental disasters, and how they could provide the kind of high-tech savvy that Trump's campaign army was building and the Democrats were trying to match. ...
His philanthropy was unusually pointed and inventive as he became the second most generous billionaire in the country. Now he was ready for another extravagant challenge — to counter some of Washington's worst political and policy mistakes, even if he had to do it from outside the White House.
10. 1 Hollywood thing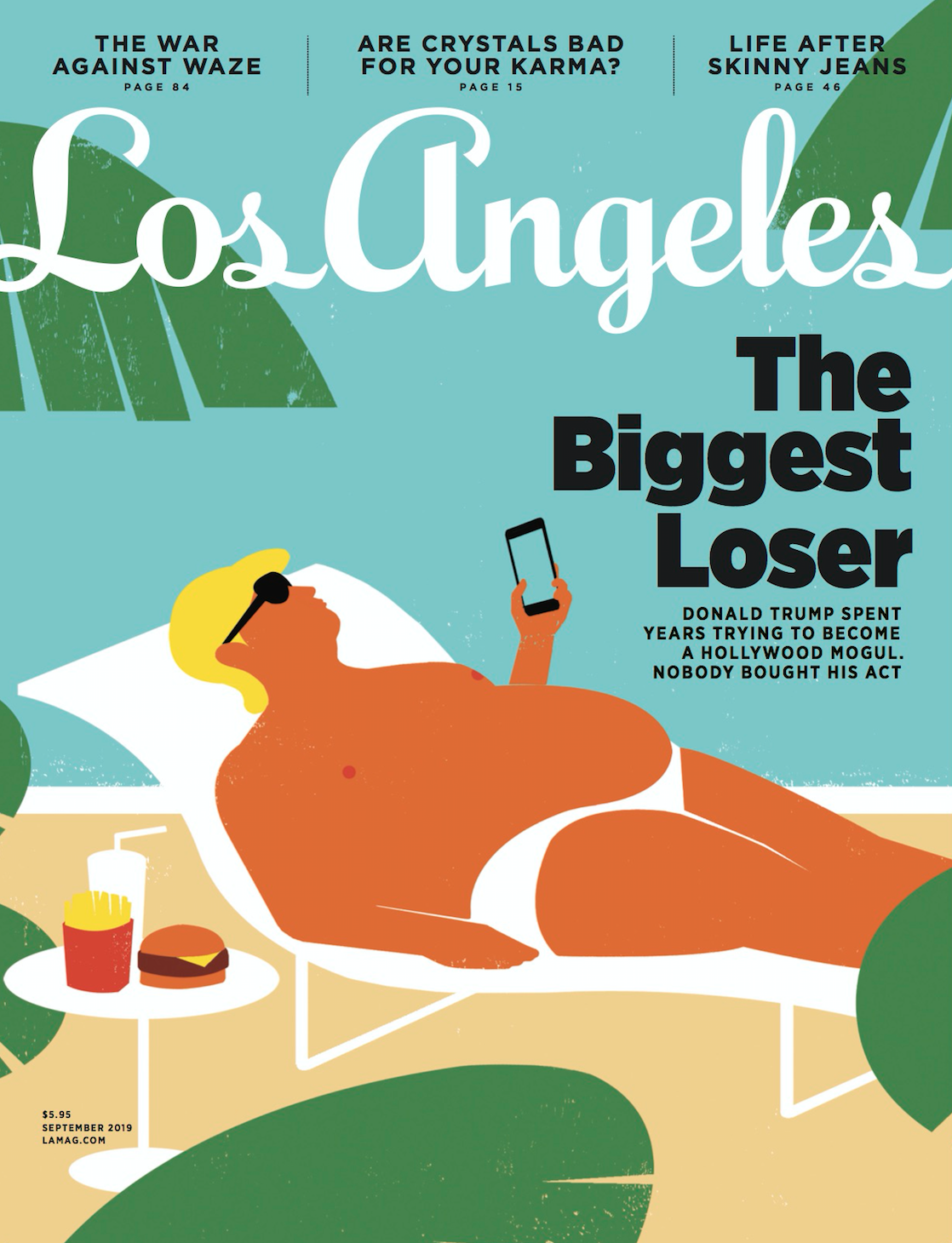 President Trump, the consummate New Yorker, spent a good amount of time trying — and failing — to make a mark in Hollywood, writes Los Angeles magazine's Allen Salkin for its September cover story.
"When regular Steven Mnuchin, then running a bank in Pasadena, brought Trump in around 2010 or 2011, [Tower Bar owner Jeff] Klein recalled, 'They demanded a prominent table, the one everyone can see as you come in. It's not where real movie stars sit. It's where WB stars go — table 25. I remember him saying hello to people he didn't know — Brian Grazer or someone like that. He reminded me of Lisa Vanderpump.'"
📱 Thanks for reading Axios AM. Invite your friends, relatives, co-workers to sign up here.