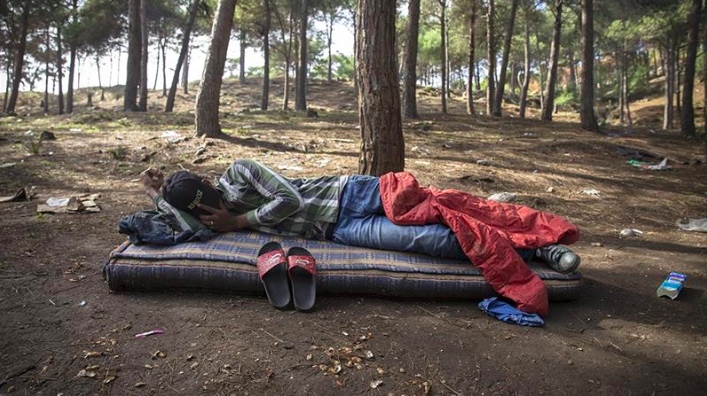 The forest in Tangier is often the last stop for many migrants from sub-Saharan African countries. The police routinely raids the forest, where migrants are sleeping under the trees, and takes them to the south of the country. Photo: Faras Ghani/Al Jazeera
Tangier/Rabat/Casablanca, Morocco — Moroccan authorities are using force and committing human rights violations amid efforts to block migrants from crossing into Europe, migrants and rights groups told Al Jazeera.
The backdrop: Almost 50,000 of the 54,922 arrivals into Spain this year have been by sea, according to the International Organization for Migration. More than 2,000 people have died in the Mediterranean trying to reach the European country, with over 550 of them having departed from Morocco. The numbers would have been far greater if Morocco had not prevented nearly 70,000 attempts to cross into Spain this year, authorities in the North African country say.