https://www.axios.com/mnuchin-us-visit-china-trade-war-trump-f3709444-fe68-4ce4-aa07-dc8c30719ad0.html
America First meets China Inc.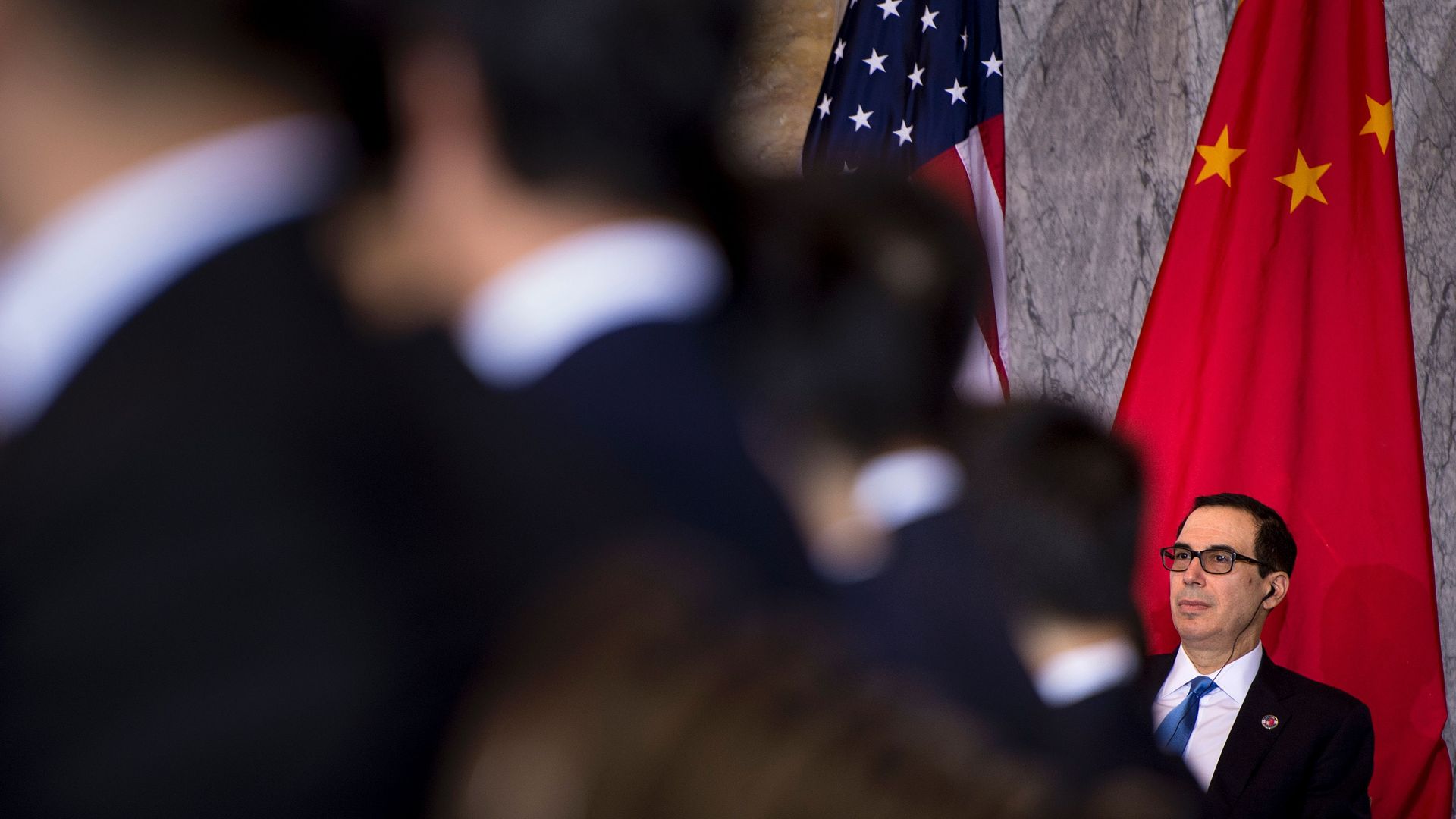 Tomorrow, a seven person U.S. trade delegation will arrive in Beijing to begin discussions over the U.S.-China trade imbalance and its concerns with China's state-led push to dominate advanced technology.
The bottom line: With the threat of $150 billion in U.S. tariffs looming, the stakes for both sides are high, and no clear path exists toward a negotiated settlement. Both the U.S. and Chinese leaders see trade as a question of national renewal and preeminence. It's America First meets China, Inc., and something's gotta give.