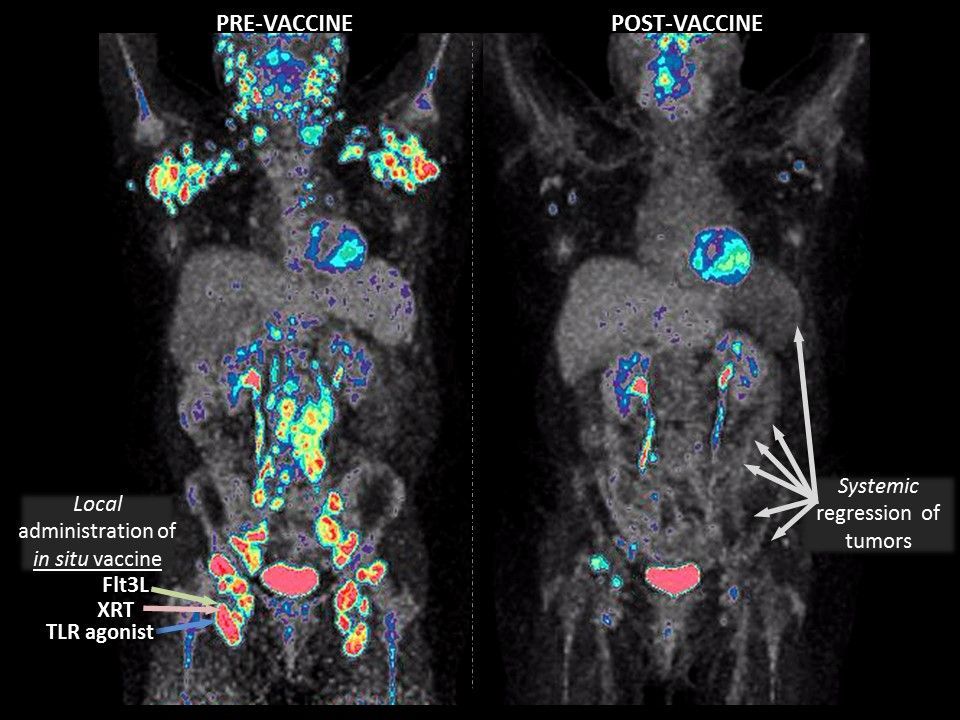 Systemic tumor regression in patients with indolent B cell lymphoma before vaccine (on left) and after vaccine. Photo: Joshua Brody/Mount Sinai Health System
Scientists announced a preliminary success in devising a cancer "vaccine" that was able to help prime the immune system to attack lymphoma cancer tumors in some patients, leading to a period of remission, according to a clinical study of 11 patients published in Nature Medicine Monday.
Why it matters: Indolent non-Hodgkin's lymphomas (iNHLs) tend to be a slow-growing cancer that is incurable with standard therapy and poorly responsive to a newer type of treatment called checkpoint blockade. Scientists have been seeking ways to broaden the response of immunotherapy to more patients, and a therapeutic cancer vaccine is one option that's under consideration.