The yacht bros who'll sell you part of a megaboat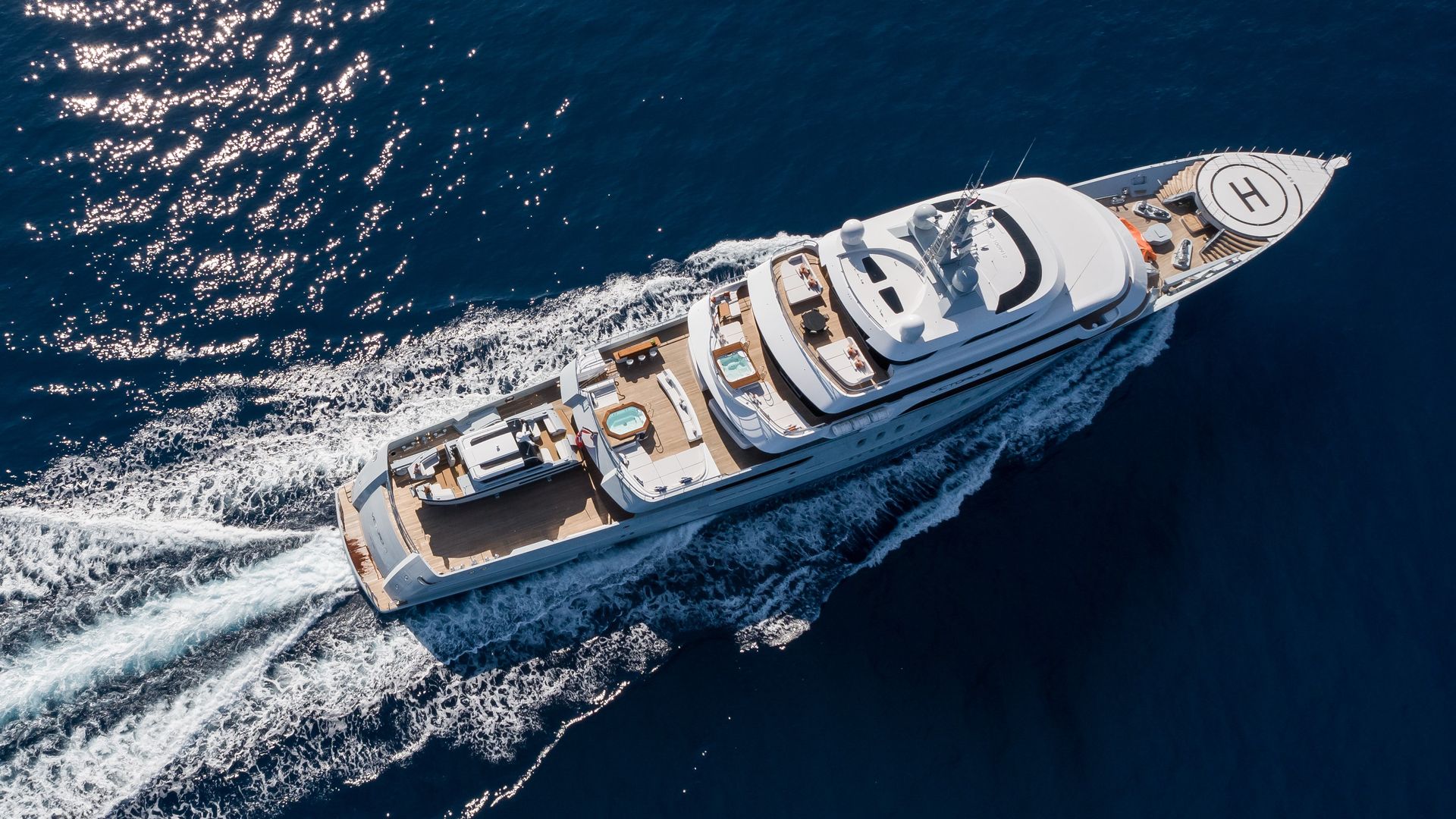 Two brothers from Silver Spring, Md., are shaking up a business normally reserved for billionaires: yachts.
Why it matters: The young entrepreneurs have launched a new company catering to the rich who may not be quite rich enough to own the world's most expensive superyachts — but still rich enough to buy a piece of one.
Who are they: Thomas and Matthew Locastro spent most of their childhoods in Montgomery County, attended John F. Kennedy High School, and then made their fortune co-founding a local investment banking firm, TXN Advisors.
The two grew up messing around on their family's Boston Whaler on the Chesapeake. The first time aboard a yacht was during the 2018 Cannes Film Festival, like a 007 scene, tuxedos and all.
And yes, as "magical" as you'd expect: "Taking the tender at night with all the lights underwater coming up to this huge yacht, five stories in the air," recalls Thomas. "I was hooked."
Yes, but: Chartering a yacht for a week can run up a tab of a MIL or more.
A few years ago they started working with a client who had a fleet of yachts that sat empty for most of the year. It clicked: They set out to build the NetJets of megayachting.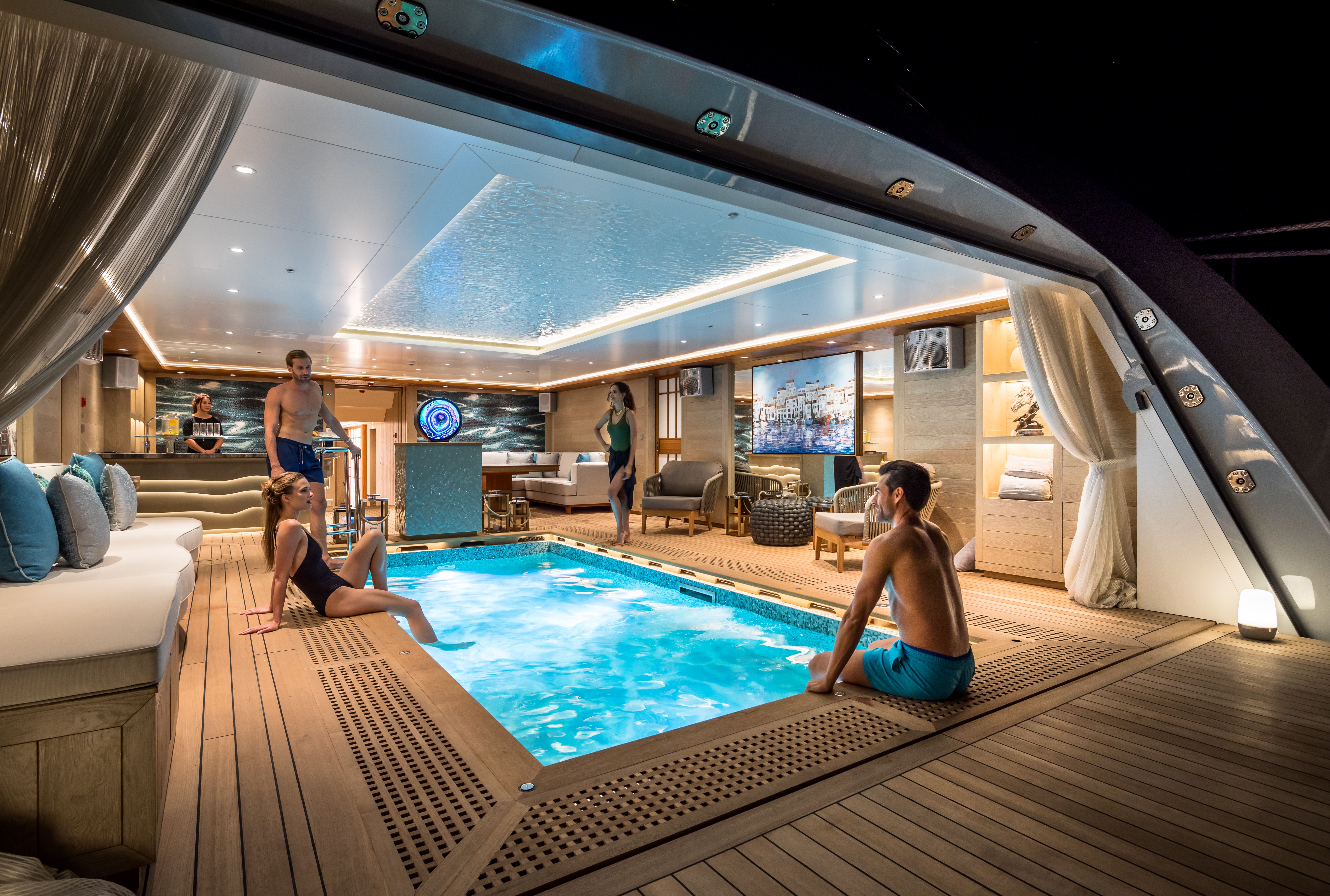 How it works: Their new Superyacht Holdings will sell you access to a 12-bedroom megayacht named Victorious for 3 million euros, which gets you an equity interest.
Your dues are an extra 300,000 euros a year and fund about five weeks on board.
The perks: A dozen dining areas, six bars, two Jacuzzis, and one helicopter pad.
An indoor pool can be filled with fresh or seawater.
What they're saying: With multiple bigwig equity owners able to be aboard at any given time, says Matthew, "it's basically a deal club."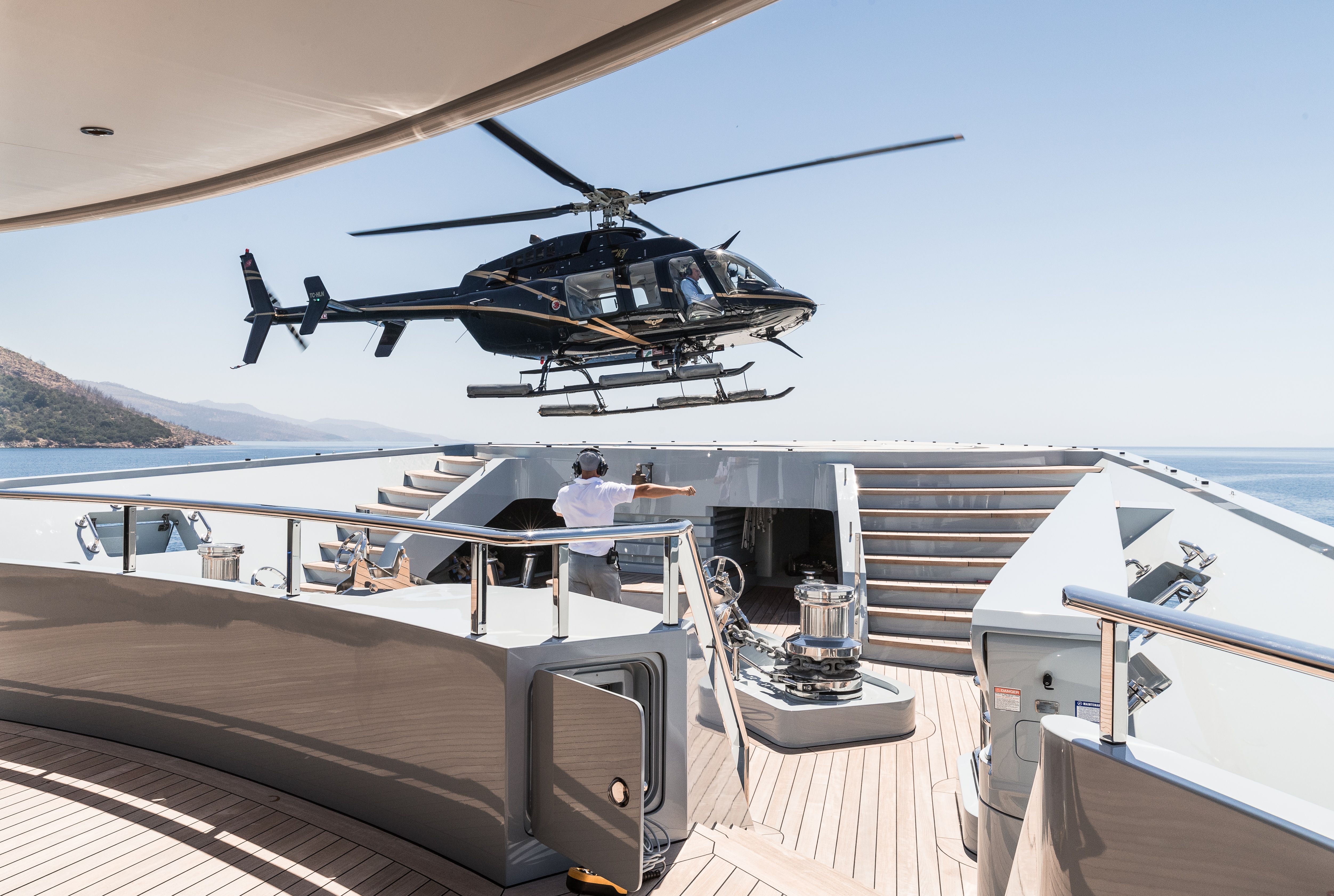 The big picture: For scale, Alan Dabbiere's superyacht Constance — a regular at The Wharf — is 197 feet long and worth $50 million.
Victorious has double the number of staterooms (that's nautical lingo for premium suites).
It cost $100 million to build and measures 279 feet, which would be a lot more boat than the Constance to park at The Wharf.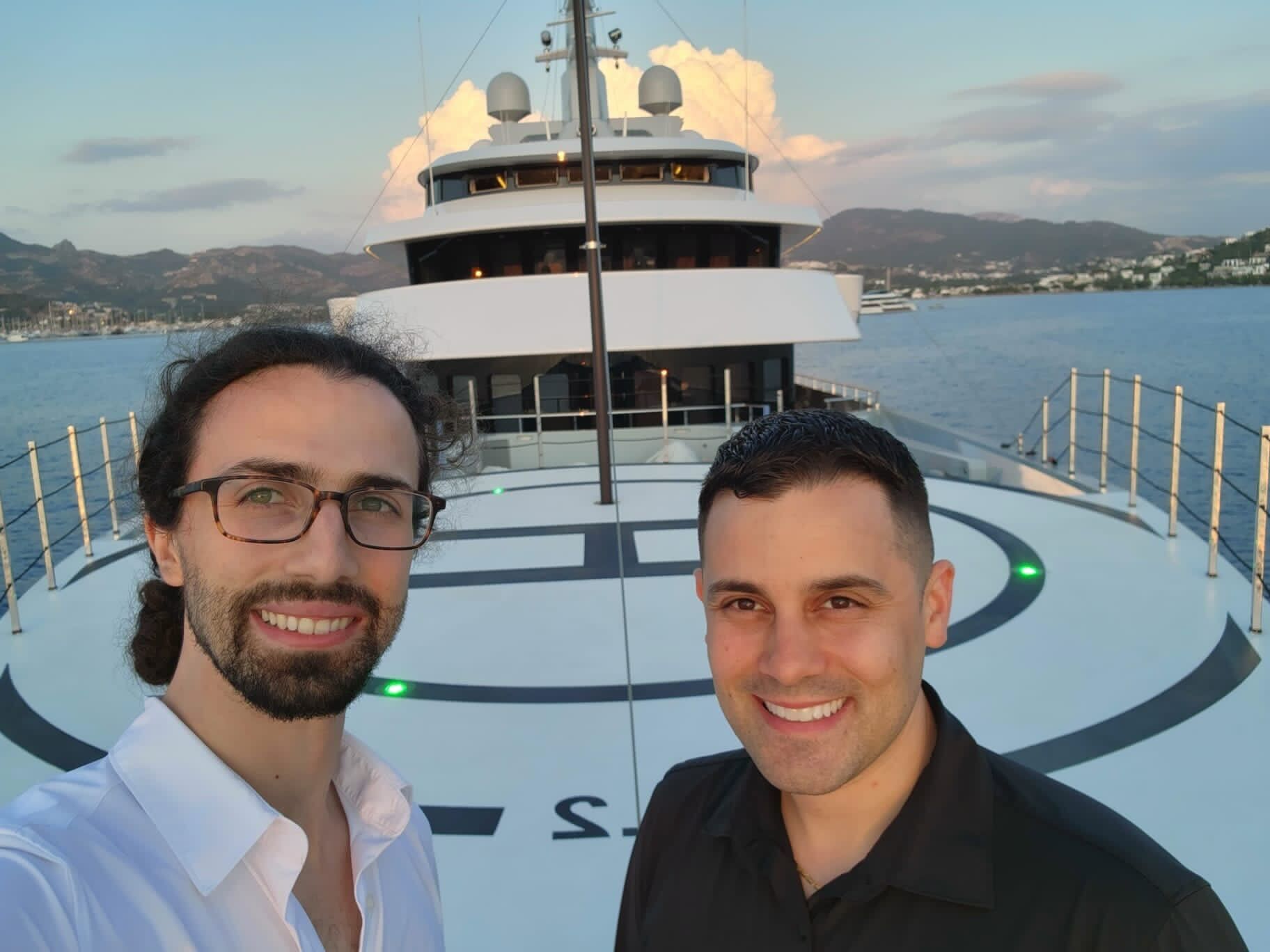 Zoom in: The Locastros spent over a year casting for a yacht that would suit. It was harder than you might think. "Some of them have 'unique,' to be polite, interiors that would require extensive refits," Thomas tells me.
At the eleventh hour, one promising deal sank after the yacht owners demanded $2.5 million up front. But then they caught word of Victorious, owned by Turkish businessman Vural Ak. Within 48 hours they flew to Ak's shipyard in the Sea of Marmara to tour the custom-built ship.
Next stop: Istanbul, where Ak works in an office above his own Formula One track. Thirty minutes in, they shook hands.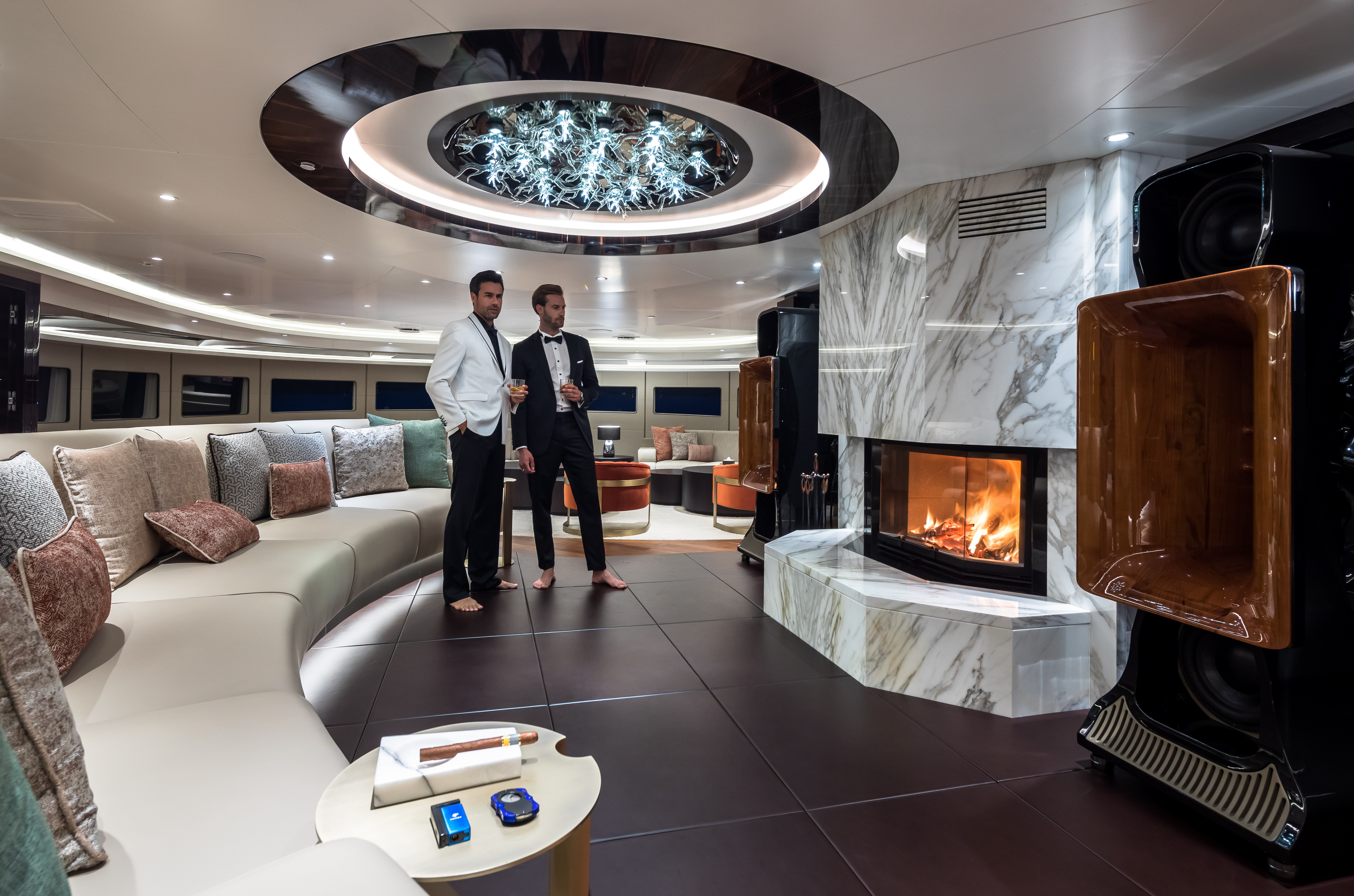 What's next: After launching at the Monaco Yacht Show last month, the brothers say they have several committed buyers.
The megayacht will sail the Caribbean in the winter and the Mediterranean come summer. The stops: Monaco for the Grand Prix, St. Barts for New Year's Eve, and naturally, Cannes.
Don't expect Victorious to show up at The Wharf anytime soon, but "for me it's a dream to get it in the Chesapeake just once, so if we do go up to New York, we're definitely going to do that," says Matthew.
More Washington D.C. stories
No stories could be found
Get a free daily digest of the most important news in your backyard with Axios Washington D.C..