The D.C.-area man who's one of the world's most daring polar explorers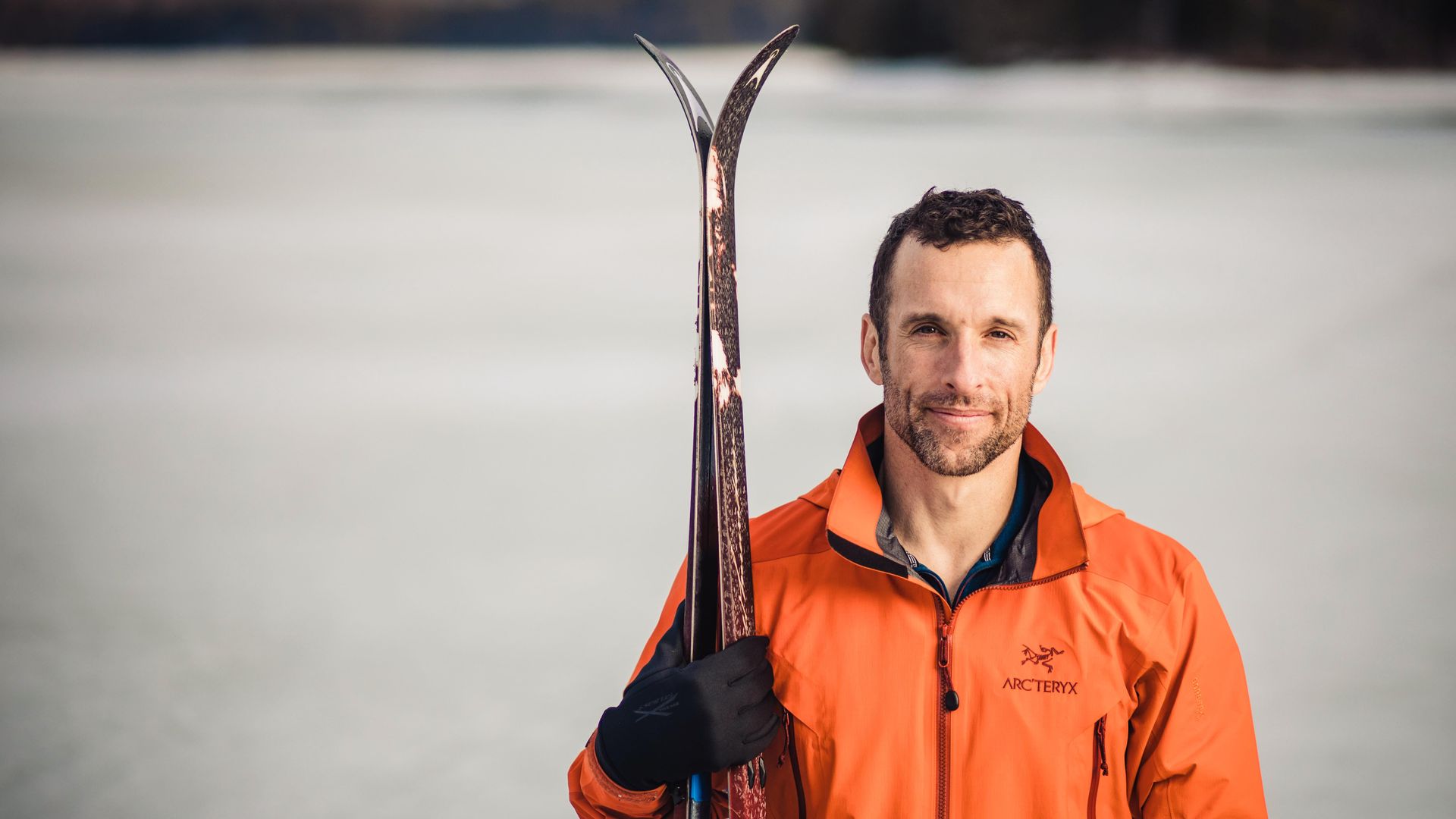 Who's that French Canadian guy pulling a sled full of tires down the Capital Crescent Trail on weekend mornings?
Meet Sebastian Audy, a World Bank alum turned obsessive polar explorer.
Why it matters: Audy takes on extreme adventures (say, snowkiting across Greenland). But his larger goal is to highlight the impact of climate change through carbon-neutral-certified expeditions, all while raising money for the United Way.
Axios chatted with Audy about his uber-intense training, favorite splurge, and how he prepares for polar bear encounters in Bethesda.
State of play: Audy has tackled plenty of challenges — the Boston Marathon, the Mont Tremblant Ironman — and climbed the highest peaks on five continents from Everest to Denali.
Now he's midway through the greatest adventure yet: La Grande Percée, a North-to-South Pole trek that spans two expeditions.
Details: Audy completed the first last year: an Antarctic skiing exploration across 75 miles of icy terrain and an ascent of Mount Vinson.
Next up in April: A 75-mile ski expedition across the icy Arctic Ocean to reach the North Pole — pulling a 100-pound sled, all while facing ice drifts, -22 degree temps, and those pesky polar bears.
By the numbers: His fundraising campaign for the North Pole and South Pole explorations has raised around $150,000 for victims of climate-related disasters.
Biggest challenge: As they say in the Arctic, "If you sweat, you die."
"The goal in the North Pole is to manage your temperature because as soon as you have water on your body and stop, regardless of all the layers, you'll freeze and get hypothermia," says Audy (and yes, you can sweat below 20°F).
To mimic the expedition, Audy straps on a body harness and pulls a sled heaped with tires down the Crescent Trail near his Bethesda home. "I am that weirdo pulling tires behind me. And I have very interesting discussions."
Second biggest challenge: Mental. Audy meditates as soon as he gets up, typically before 5am, and last thing at bedtime around 8:30pm. "You can remain calm even if the stakes are high. It's very important to cultivate that calmness in order to operate at your optimal level, even in the hardest conditions."
Audy's other trick is visualization. Leading up to a trek, he envisions every detail of a 28-step tent setup.
"It's a critical time. Let's say it's very windy. You can put your mind out of the way and let your body do the work. ... You just need to practice, practice, practice, until it becomes like second nature."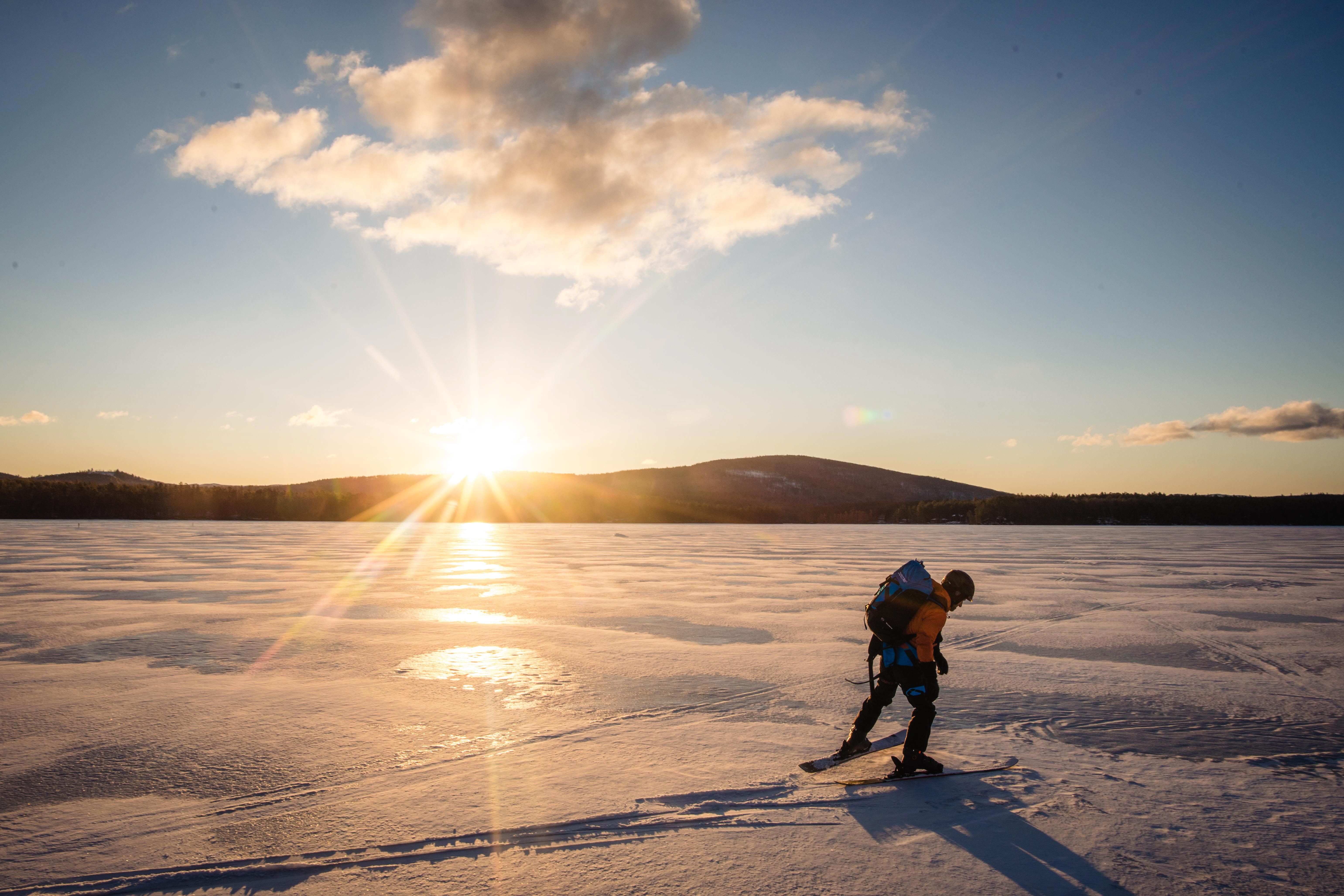 Third biggest challenge: Polar bears. Audy thwarts encounters by setting up an elaborate tripwire system around his tent that sends a flare to scare off any predators.
He also trains as a marksman — never to shoot a bear, but to strike in the vicinity and scare them away.
Preferred downtime: More training. "I have kind of a stressful job," says Audy, who left a decade tenure at the World Bank to become a senior vice president in a life sciences company.
"Working out is one way to pull the plug." Also: The walk to school with his son and one-year-old daughter. "Small moments like that are just contributing to happiness."
Favorite indulgence: Fitting for a polar explorer, "I have a weakness and it's called ice cream."
His go-to spot is Sarah's Handmade in Bethesda for pints of pistachio, vanilla, or blueberry.
Best fuel: On a polar trek, Audy consumes up to 8,000 high-fat calories a day to keep going. That means butter-spiked coffee in the morning, nuts all day, and 600-calorie nutrition bars à la "Mean Girls."
Favorite pastime: Family time. Audy loves incorporating his son Logan into 25-hour-a-week training programs, whether it's family hikes or … less traditional outings.
"As soon as it's snowing, I put my harness on, my son is sitting in the sled, and then we go — not just down, but running intervals up and down the slopes," says Audy. "It's a blast."
The cliffhanger: The final leg of Audy's polar trek is in limbo after three years of cancellations — first for the pandemic, and now due to the war in Ukraine. Russia may be the jumping off point for logistics, so Audy won't do it "for ethical reasons. I'm going to wait until the moment is right."
Regardless, he says La Grande Percée is the grand finale before he focuses on family-friendly adventures. Like a light five-day hike along the Inca Trail to Machu Picchu with his wife and son, toting his young daughter in an Osprey pack.
The bottom line: Will the die-hard explorer miss the thrill?
"I might miss it a little bit because it's a lifestyle," Audy tells Axios. "But at the same time, I love my family so much. It's my number one priority ... It's just exploring in a different kind of way, through the eyes of my kids."
💭 This story is part of our Weekend Warrior series, where we profile Washingtonians leading extraordinarily active lives. Know somebody who should be featured? Email me at [email protected].
More Washington D.C. stories
No stories could be found
Get a free daily digest of the most important news in your backyard with Axios Washington D.C..