New tunnel to help alleviate chronic flooding in Northeast D.C.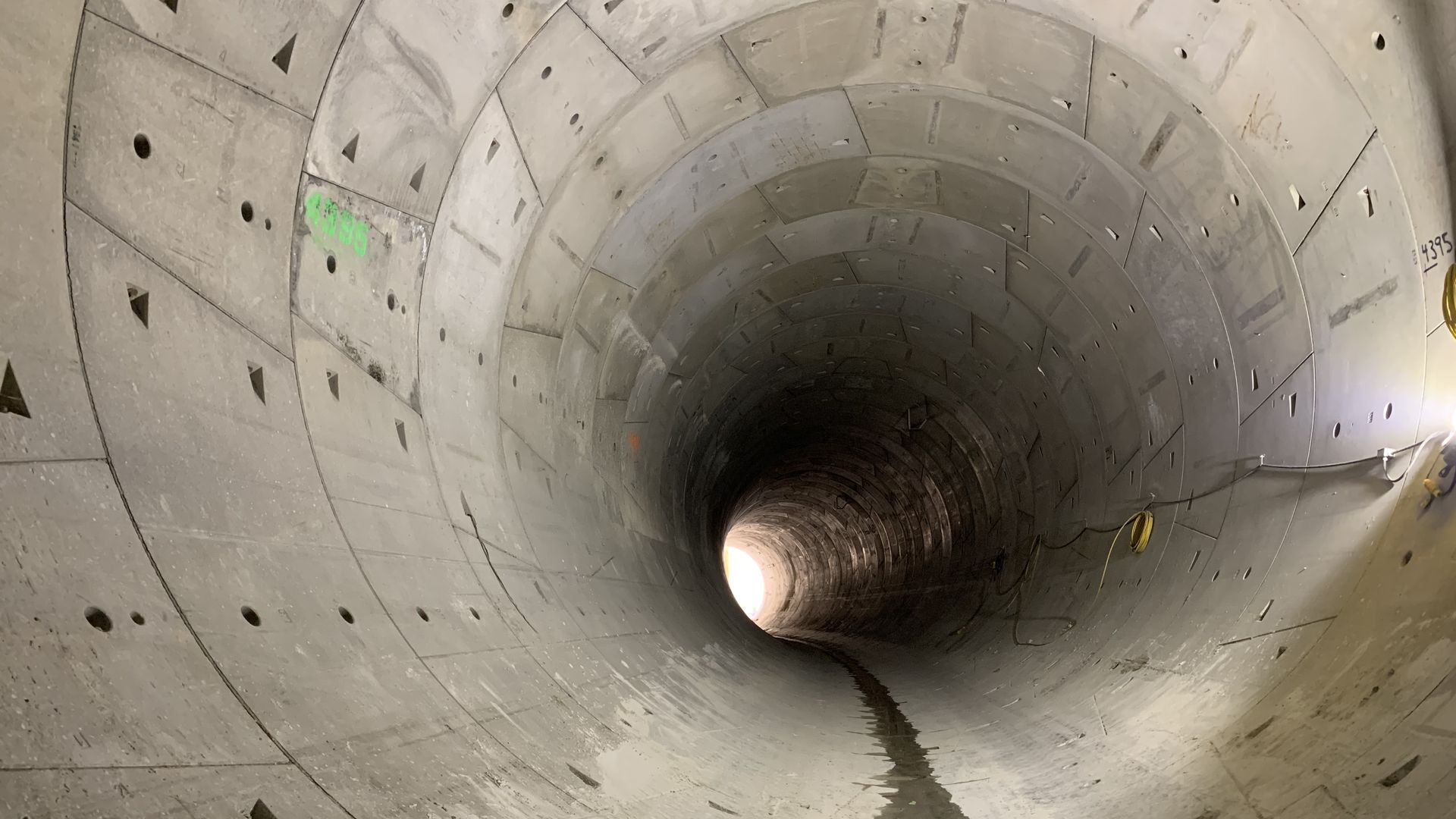 D.C. just took a big step toward providing relief in a part of Northeast prone to chronic flooding.
Why it matters: The newly completed Northeast Boundary Tunnel will help cut pollution to the Anacostia River and prevent flooding in several areas including Rhode Island Avenue, where 10 dogs died when floodwaters submerged a canine daycare this summer.
What's happening: DC Water finished digging the $585 million, 5.1-mile tunnel last week after five years of construction.
Context: D.C.'s historic sewer system gets overwhelmed in heavy rains. In addition to flooding, sewage water would overflow into the Anacostia.
How it works: The new tunnel is 100 feet underground running through Shaw, Bloomingdale, Edgewood, and south past Ivy City to the Anacostia River banks.
It will work along with an existing Anacostia River tunnel. They hold excess wastewater and divert it to Blue Plains, the city's water treatment plant, where it will be cleaned and safely reintroduced to waterways.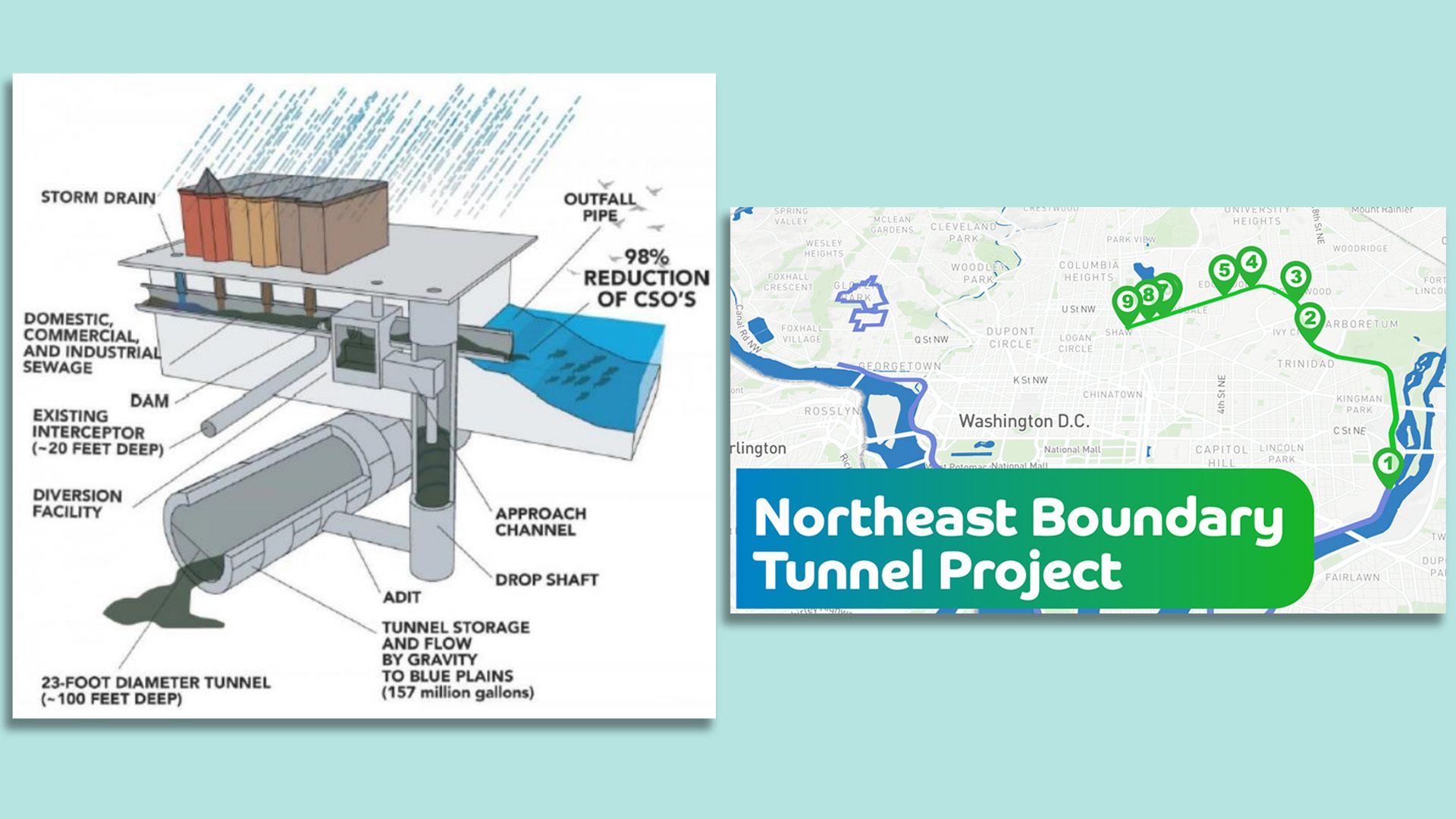 What they're saying: "The tunnel increases the capacity of the sewer system from a 2-5 year storm to a 15-year storm," DC Water spokesperson John Lisle wrote in an email to Axios. "Put another way, the likelihood of flooding is reduced from 50% in an average year to 7%."
"In a significant storm, there may still be some flooding, but it should be greatly reduced due to the added capacity."
Flashback: D.C. and the federal government struck a deal in 2005 to clean the area's waterways.
DC Water modified the agreement in 2015 to replace some tunneling projects with green infrastructure. Think: curbside rain gardens and permeable pavement to soak rainwater before it can carry pollutants into creeks and rivers.
What's next: Another tunnel will be built along the Potomac River from Georgetown to hook up with the treatment plant. That will clean up the waterfront, where there are currently several icky sewer outflow pipes that send bacteria and pollutants into the river on rainy days.
The city hopes to begin construction early next year, with operation anticipated by 2030.
More Washington D.C. stories
No stories could be found
Get a free daily digest of the most important news in your backyard with Axios Washington D.C..