The Inn at Little Washington goes all out for 45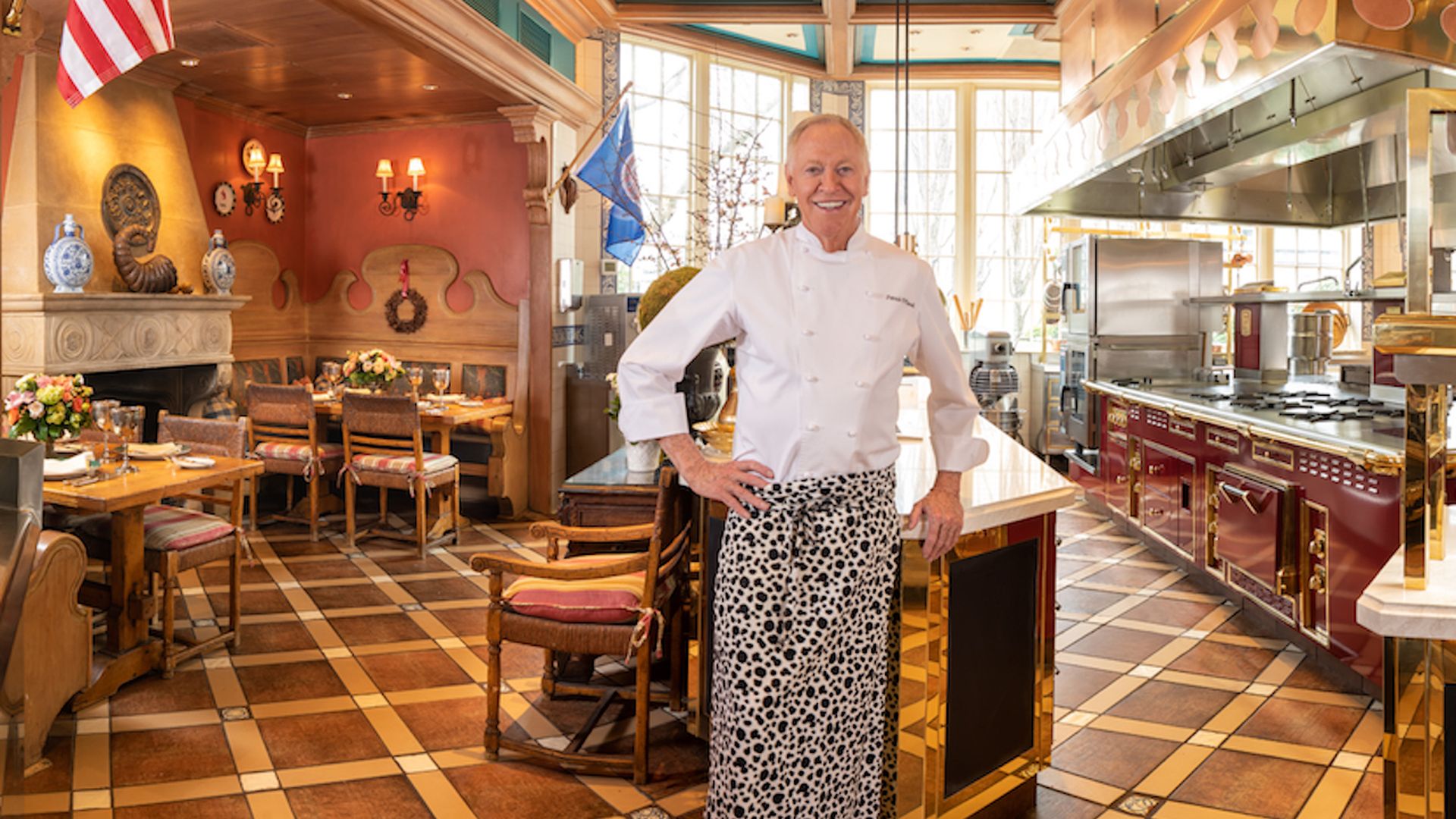 Caviar tacos. Presidential pop-ins. Rooms that cost more than a flight to Paris. The Inn at Little Washington is celebrating 45 years of delicious, delightful excess.
Why it matters: Proprietor Patrick O'Connell has become one of the most influential chefs in America. And the Inn, a helicopter-worthy destination for VIPs (hence the property's landing pad), draws scores of Washingtonians who make the pilgrimage to celebrate anything big in "Little Washington."
Flashback: In 1978, O'Connell opened the European countryside-style restaurant in an old Rappahannock County garage that rented for $200 a month.
Six guest rooms were added, costing $95 and up a night.
Fast forward: Three Michelin stars later, the Inn's 24 decadent abodes — many named for notable overnighters à la Julia Child — start around $1,500 a night, or $4,700+ for the Craig Claiborne House (O'Connell's old home, kitchen included).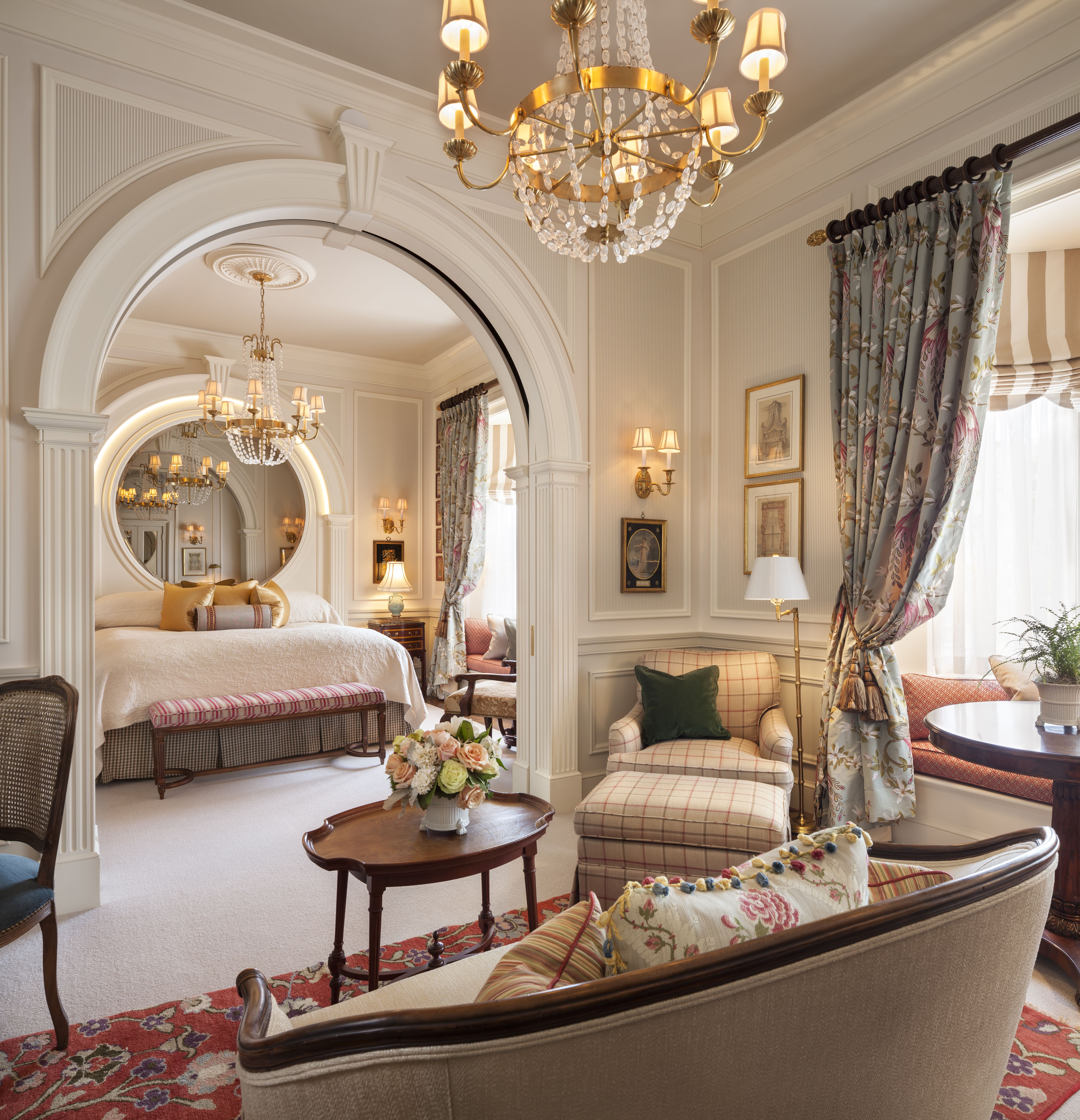 We asked O'Connell about his big birthday plans and favorite, most outrageous memories.
VIP service: O'Connell's served everyone from Queen Elizabeth to Paul Newman. The most surprising? Barbra Streisand dropping in for lunch.
"Did you tell her we're closed for lunch?" O'Connell recalls asking the reservationist. "'I tried to,' she explained, 'but it was President Clinton who called in the reservation.'"
O'Connell says Streisand gave him the ultimate compliment after the meal, which included Lilliputian rabbit turnovers and pear-shaped sorbet. "Your work is just like mine. You went so much farther than you had to."
Birthday vibes: It's my party and I'll host a ten-course, all-caviar dinner if I want to! The Sept. 19 black-tie affair with roe royalty Petrossian will feature "huge kilos of caviar" from around the globe, says O'Connell. Also: caviar tacos, caviar ice cream cones, and more. (Reservations available by request).
O'Connell's favorite way to taste the luxury? "A soup spoon is ideal. So often it's used as a kind of garnish, or what I call 'a doodad.' When you put a soup spoon of caviar in your mouth, you have a whole different appreciation."
Keeping in the egg theme, O'Connell is the first chef to custom-design Fabergé jewelry: a 45th-anniversary pendant encrusted in diamonds and rubies with a tiny white gold inn tucked inside (price tag: $18,000).
Yes, but: That's tuppence compared to the Inn's 40th. First, O'Connell took over a historic French chateau and prepared a lavish Louis XIV-themed dinner with France's three-Michelin-star chefs, all dressed in 17th-century garb (periwigs included).
Then, he took over Mount Vernon for a lavish Washington-themed dinner with vegetables custom-grown in the general's garden and colonial dancing (George and Martha impersonators included).
"There's no better way to experience a historical site than to be entertained there, and bring it to life and see it as it was meant to be," says O'Connell.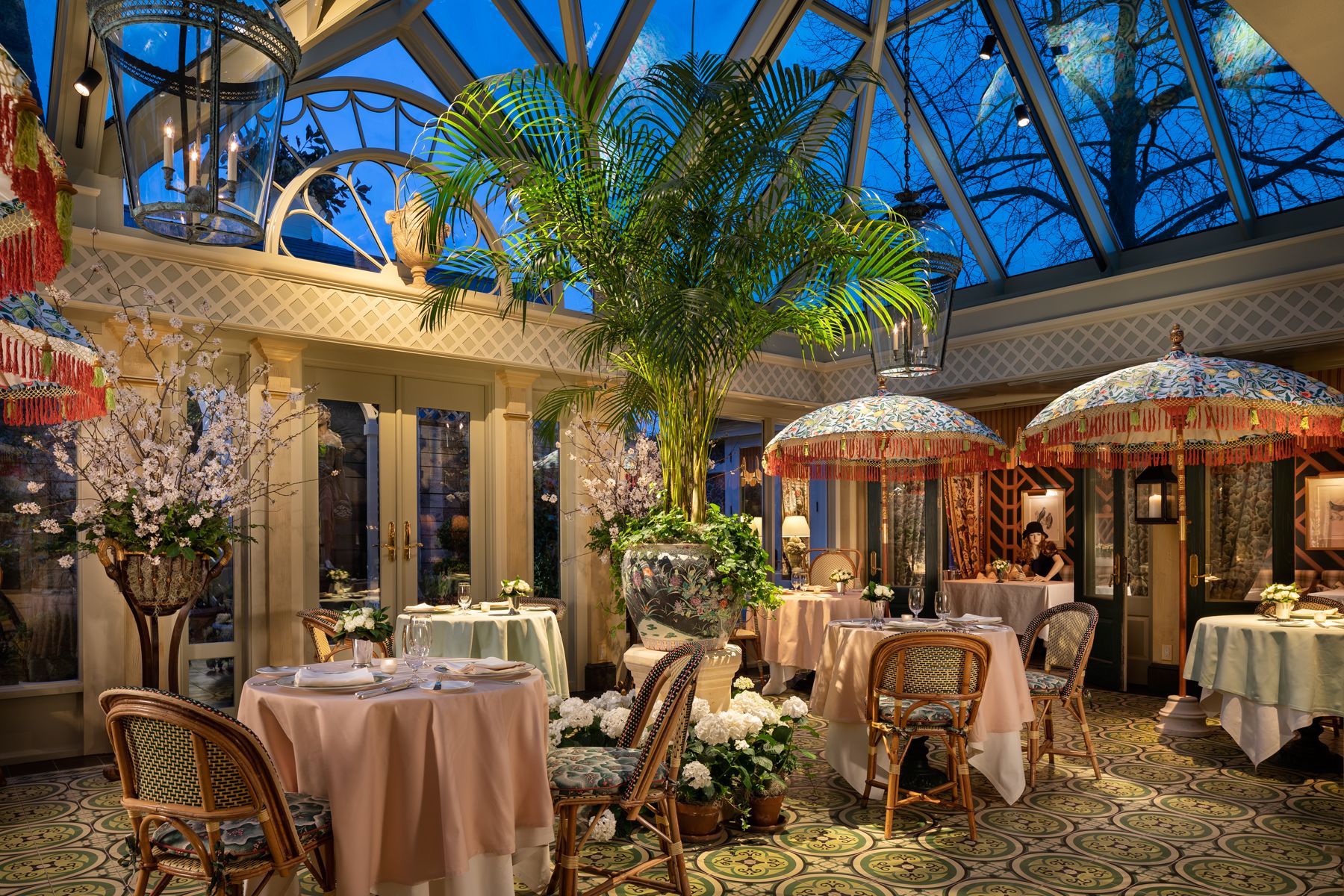 What they're saying: "One of the joys of coming [to the Inn] as a guest is the theatricality — the heightened sense of reality — that's implicit in the DNA of this place," said Septime Webre, longtime head of the Washington Ballet. O'Connell brought him to the Inn to teach the waitstaff graceful, Nijinsky-like movements.
O'Connell, a theater geek turned self-taught chef, often summons the stage. Most recently he invited a University of Maryland acting professor who "set up a little psychodrama" with the waitstaff to enhance their posture and elocution.
What's next: O'Connell recently expanded the campus with a playful bistro, Patty O's Cafe & Bakery, serving dishes from the Inn's early days including French onion soup. Now he's building a spa and pool for guests.
The bottom line: At 78, "the Pope of American cuisine" still rules the kitchen and isn't slowing down.
"I had a writing teacher in college who said, 'If you're not embarrassed by what you wrote last year, you're not making progress.' So I like to continue to embarrass myself by what I've done a year ago and push it forward."
More Washington D.C. stories
No stories could be found
Get a free daily digest of the most important news in your backyard with Axios Washington D.C..