D.C. resident wins case to stop neighbor smoking marijuana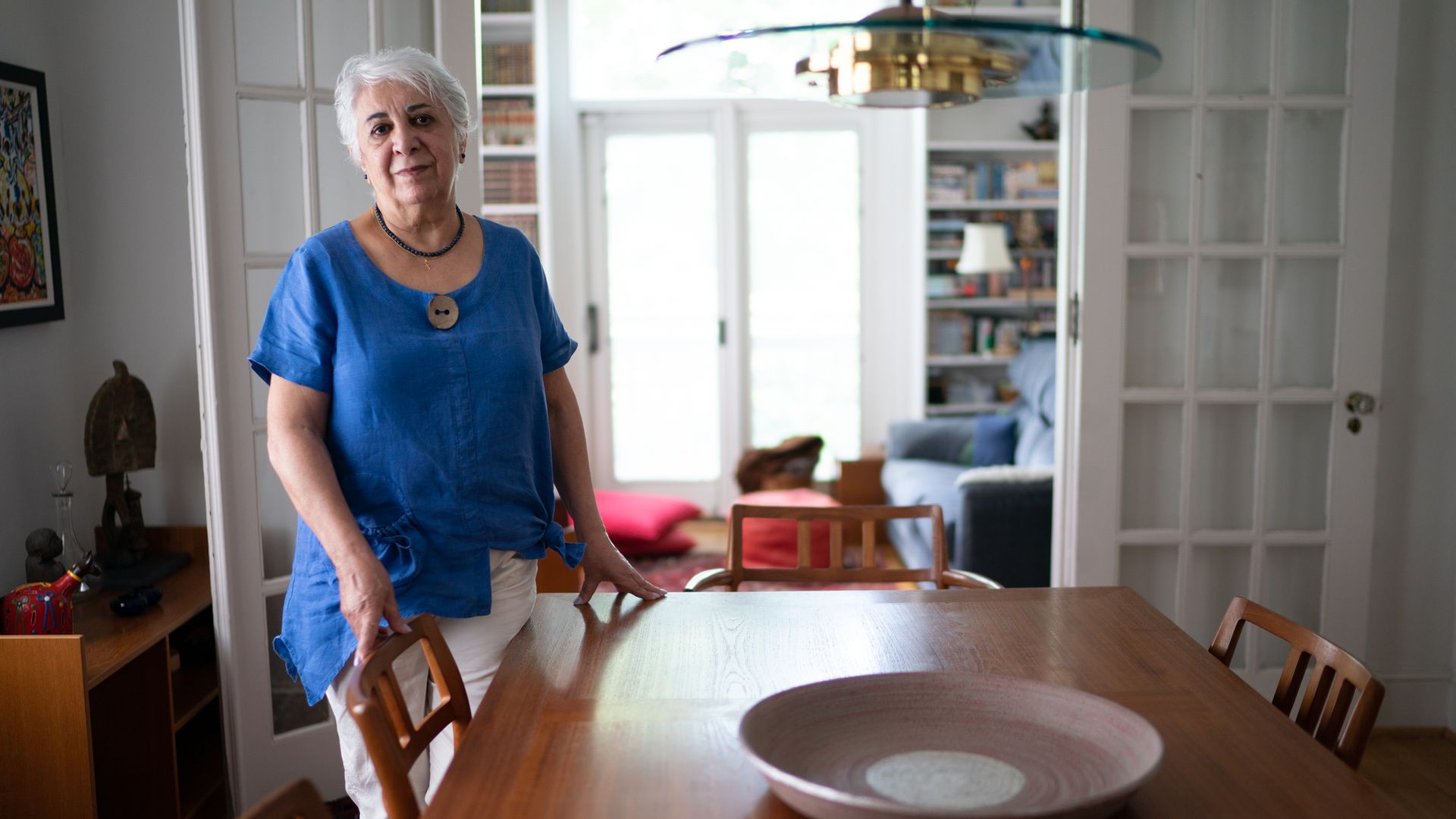 Private nuisance cases can involve your neighbor's dog pooping on your lawn or loud music next door. A D.C. resident just won to block her neighbor from smoking medical marijuana.
Why it matters: The ruling in a first-of-its-kind case in the District over marijuana smoke may influence other judges and landlords.
Driving the news: Cleveland Park resident Josefa Ippolito-Shepherd was so bothered by the smoke she sued her next-door neighbor, representing herself.
A judge ruled last Monday in her favor, ordering Thomas Cackett to stop smoking inside his home — or anywhere within 25 feet of Ippolito-Shepherd's address, the Washington Post reported.
This, while medical and recreational marijuana use is legal in D.C.
Background: Ippolito-Shepherd had argued she had trouble sleeping after noticing the smell, stemming from the adjoining home's ground-level apartment, which Cackett rents.
Cackett argued the medical weed eases pain and helps him sleep after hectic shifts as a restaurant manager.
He testified to smoking about "eight to 12 puffs" at night, the Post reported — not "all day and all night as the plaintiff alleges."
As he put it: "I am not Snoop Dogg."
What they're saying: Ruling against Cackett, Judge Ebony Scott said, "He does not possess a license to disrupt the full use and enjoyment of one's land."
Yes, but: The decision doesn't set a precedent. The Court of Appeals would need to weigh in for that, and an appeal hasn't been filed.
What we're watching: "It's a big win for the people who don't like cannabis smoke," Paul Zukerberg, a lawyer who once ran for D.C. Council as the "weed candidate," tells Axios.
It could inspire copycat cases, although potentially at great cost — with expert witnesses needing to analyze air infiltration and the physical construction of walls, Zukerberg says.
Meanwhile, some large apartment buildings already ban smoking weed inside, and the ruling could inspire more landlords to crack down on puffing up as well as growing marijuana, which is also legal in D.C.
The bottom line: "It's just a first salvo in what's probably going to be a long-running battle," Zukerberg adds, given the number of people who complain when "their building smells like weed."
More Washington D.C. stories
No stories could be found
Get a free daily digest of the most important news in your backyard with Axios Washington D.C..