Walk this secret city trail along the Potomac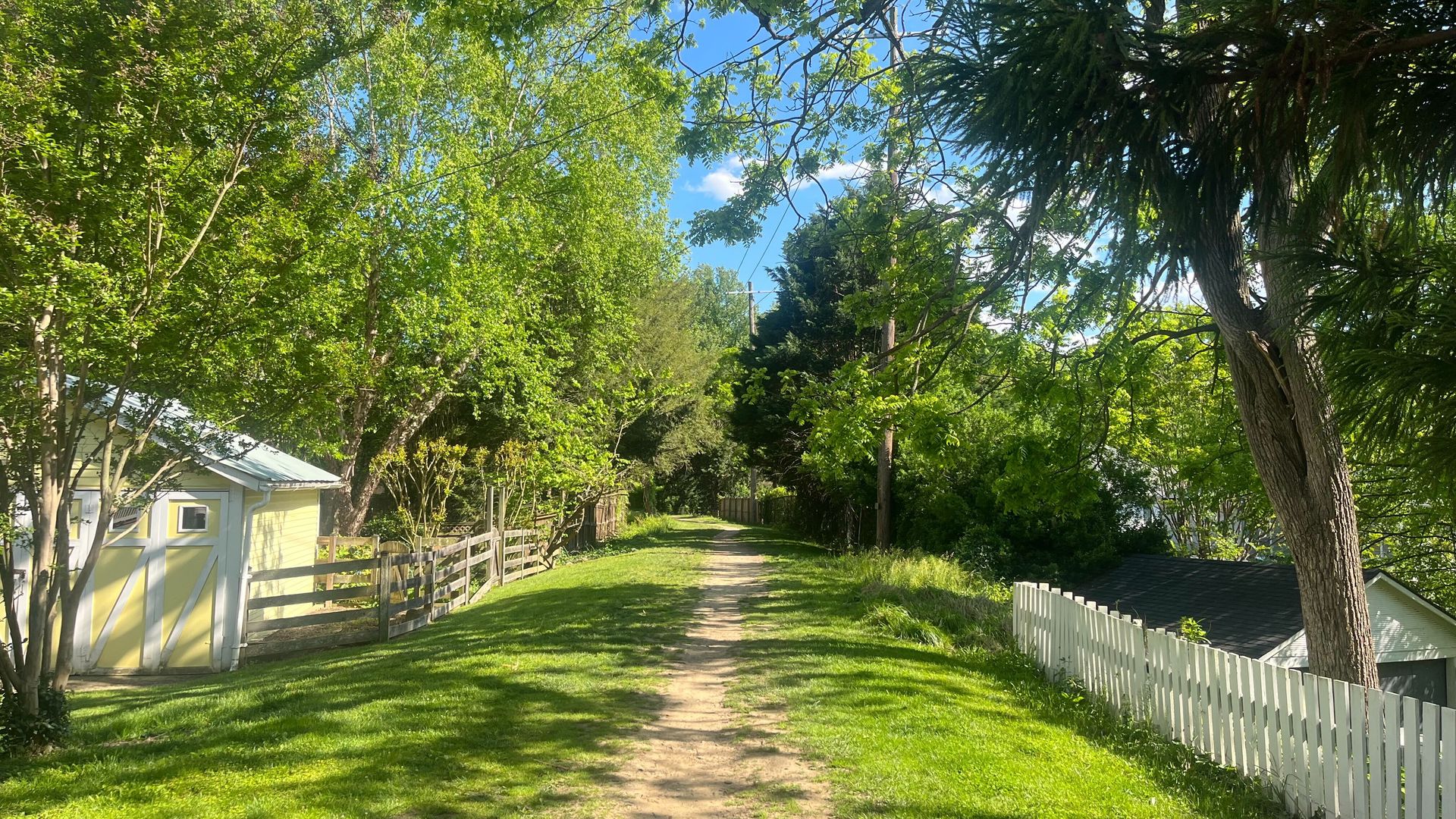 I discovered the other day a long-lost route in Northwest. Known as the Palisades Trolley Trail, the path used to be a streetcar line from ole Georgetown to the Glen Echo Amusement Park in Montgomery County.
The streetcars stopped rolling in 1960, but the path through the Palisades can still be traversed on foot.
🍃 Why it matters: It's a neat way to escape city life with a quaint picnic and views of the Potomac River's ridges.
How it works: The roughly two-mile-long trail's northern point starts on Galena Place, but if you blink you might miss it: Like much of the trail, the entryway doesn't announce itself with any marker and is sandwiched between the backyards of houses.
Heading south, you'll cross a pedestrian bridge over Arizona Avenue and then the Palisades Recreation Center grounds.
The path is covered with grass — sometimes mud — and wood chips. There are parts where you'll be surrounded by houses, areas where treehouses bump into the trail, and then other sections where it feels like it's just you and the bamboo.
🌳 To traverse the Maddox Branch, a tributary stream of the Potomac, you'll duck inside a grotto-like area that's overgrown.
It's totally green inside, and you'll hear the creek water lapping. Follow the green ribbons tied around trees to make it out to the other side.
The rest of the trail south, once past Reservoir Road, continues to give you more breathing room, snaking past ancient-looking fallen trees and humming with the sound of birds (plus airplanes; this is a flight path, after all).
On my sunny hike, the C&O Canal was shimmering.
You can grab this picnic table behind the Georgetown Reservoir.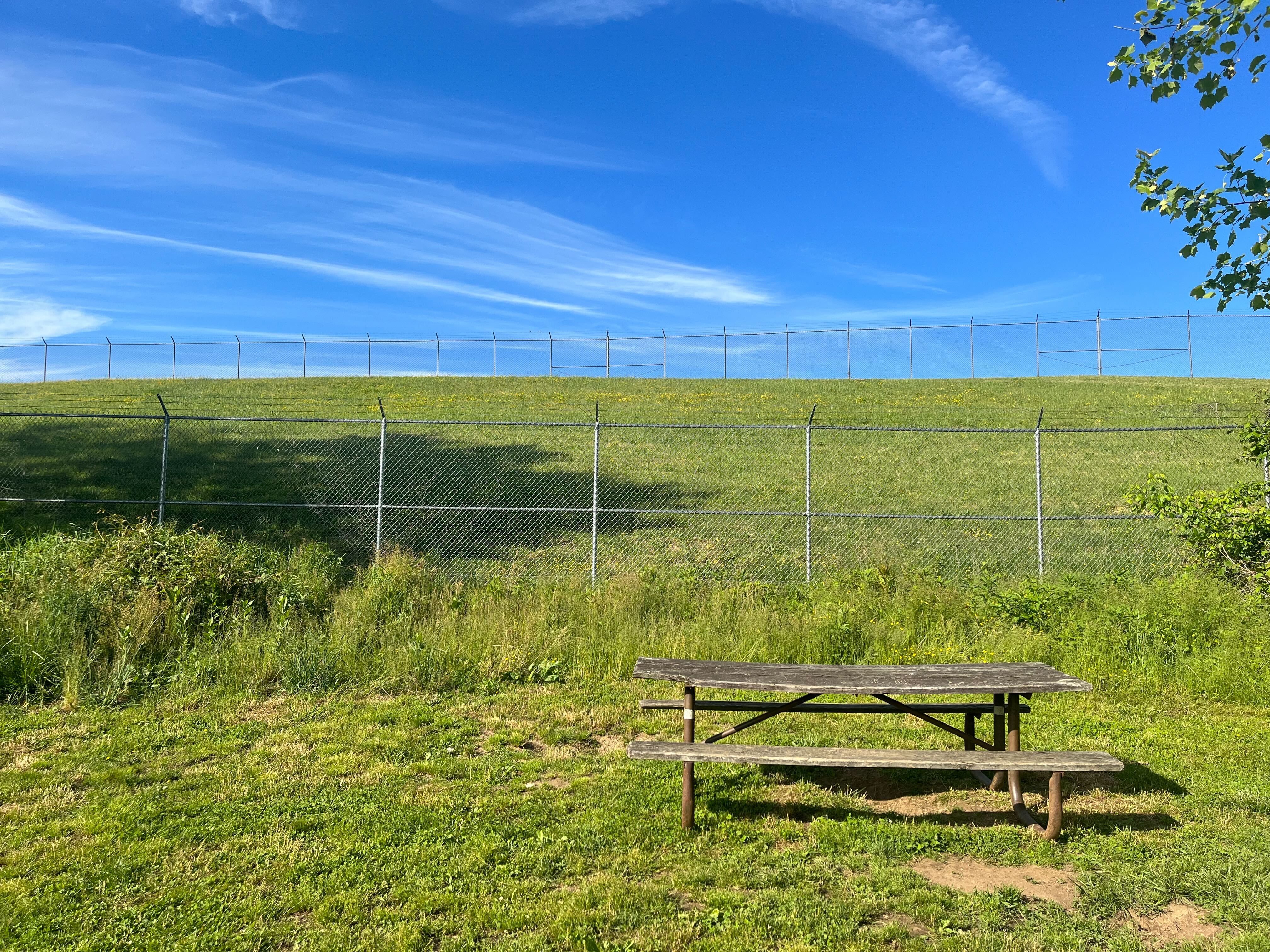 Driving the news: There's talk of rehabbing the path into a pedestrian-cyclist trail.
A crowning achievement would be repairing the gnarly Old Trolley Trestle near Georgetown University that once shouldered streetcar trips. (The trestle is so decrepit that it's too dangerous to walk underneath it.)
A new crossing there and upgrades to the rest of the path would create a mostly flat route from Palisades to Georgetown.
After years of lonely advocacy, there's $500,000 proposed in the city's next budget to kickstart the project, DCist reports.
💭 My thought bubble: The current trail feels secret because you might never expect a direct route behind the reservoir, between backyards, and through a creek.
More Washington D.C. stories
No stories could be found
Get a free daily digest of the most important news in your backyard with Axios Washington D.C..