Unpaid traffic tickets in D.C. stack up to nearly $1.3 billion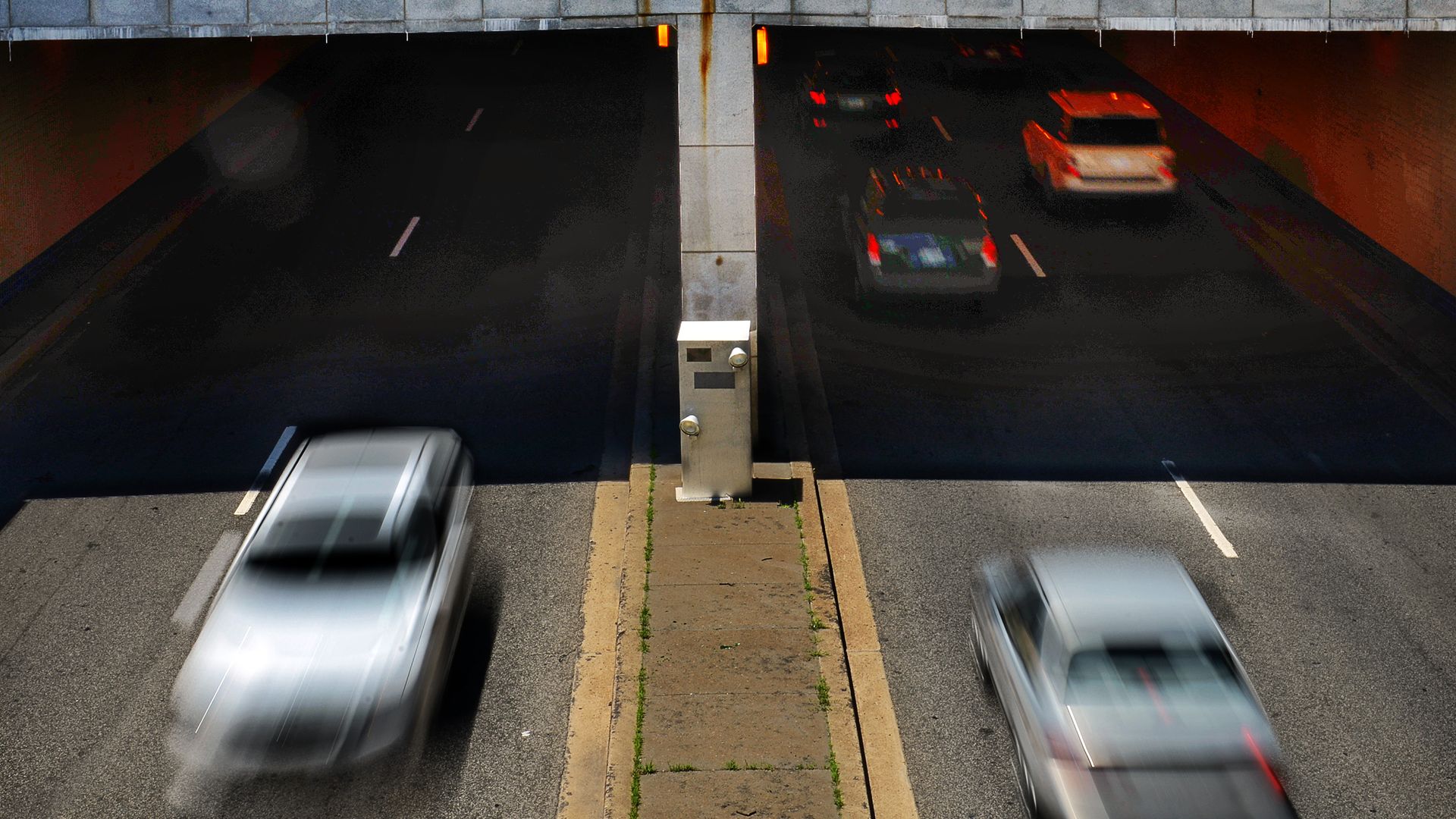 Drivers owe nearly $1.3 billion in traffic fines and penalties to the District — but the city has long struggled to get paid, the Washington Post reports.
Why it matters: Motorists who rack up speeding and red light tickets in D.C. are going unpunished, while traffic fatalities rise.
Zoom in: You may remember a shocking crash that occurred in March on Rock Creek Parkway. The driver of a Lexus SUV — whose license plate had $12,300 in unpaid citations — fled a police stop, then a mile later crashed into a Honda Accord, killing three people and injuring two.
📊 By the numbers: There are more than three million outstanding red light and speeding camera tickets worth $840.8 million going back to 2000, the Post analysis found.
Over the same time period, 2.9 million unpaid parking tickets total $398 million, per the D.C. DMV's records.
How this happens: Drivers escape penalties for years because enforcement is ineffective.
D.C. can go after the vehicles with towing and booting, but only when they are found on public streets. Even then, there are only four crews assigned to booting cars, the Post reports.
Cars on private property and outside the city are out of reach.
D.C. also can't suspend the license of a Virginia or Maryland driver even if they keep racking up unpaid tickets.
Be smart: Maryland is the worst.
The top offender is a Maryland license plate with 339 unpaid tickets totaling $186,000, the Post found.
Flashback: The city's unpaid balance has more than doubled since 2021, when NBC4 found that drivers owed almost half a billion dollars in unpaid tickets.
Enforcement was further diminished for a 15-month stretch during the pandemic. Booting of cars resumed in July 2021.
By late 2021, there were 630,000 vehicles with two or more unpaid traffic tickets, making them eligible for a boot.
What's next: D.C. plans to triple the number of traffic enforcement cameras with 342 new installations, starting this summer. Mayor Bowser projects it will generate about $580 million over four years — but only if D.C. collects.
More Washington D.C. stories
No stories could be found
Get a free daily digest of the most important news in your backyard with Axios Washington D.C..