D.C. Emancipation Day, explained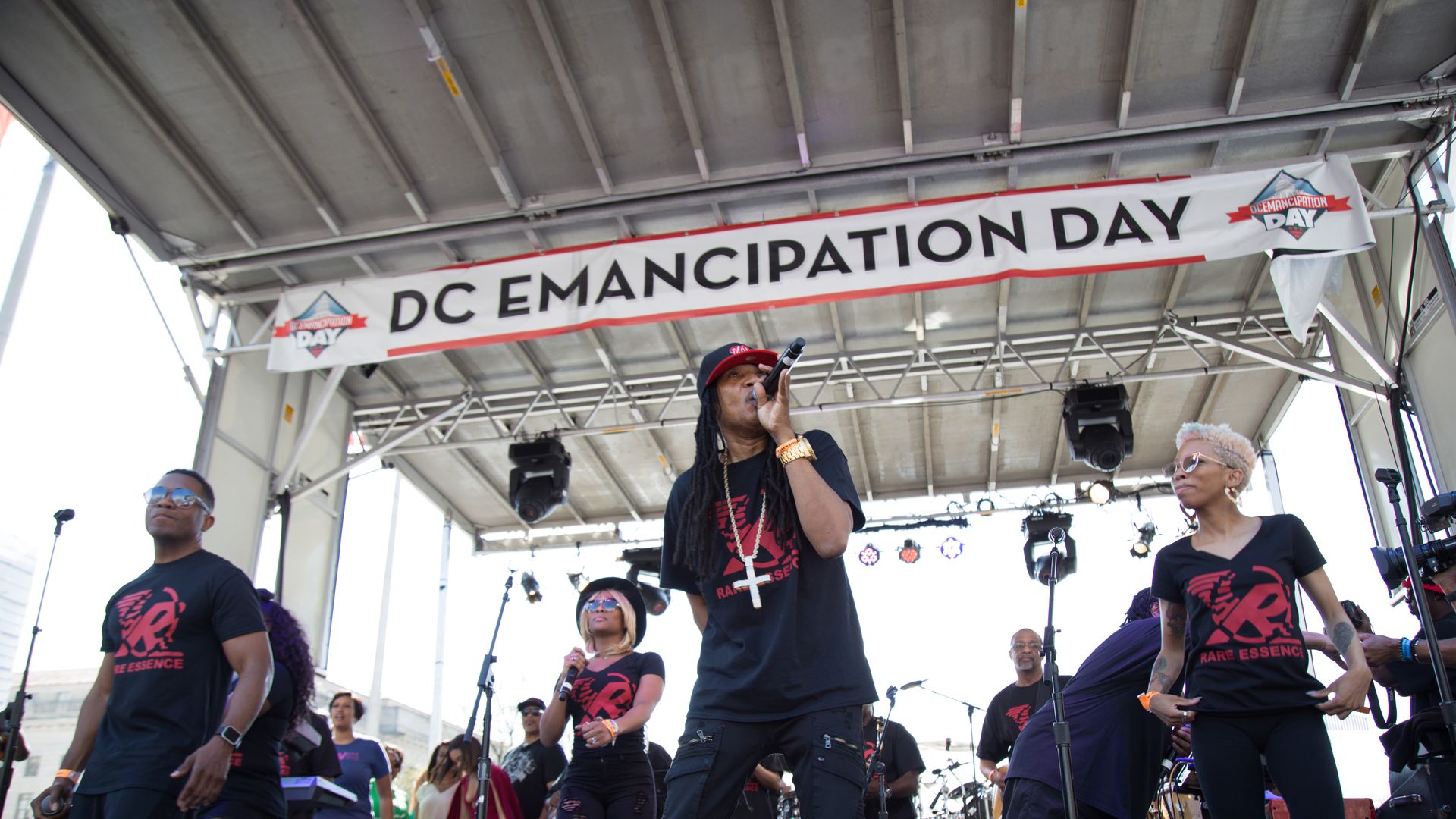 D.C. today will commemorate the emancipation 161 years ago of thousands of enslaved people in the District.
The big picture: On April 16, 1862 – eight months before the Emancipation Proclamation – President Lincoln signed the act abolishing slavery in the city, freeing around 3,000 enslaved people.
"A burning shame has been at length removed by law … It is a great moral victory - worth more than a dozen bloody triumphs on the field. It does not take away the stigma of the past, but it does gild the future with hope."
— Rev. Elisha Weaver in the African American newspaper The Christian Recorder, in 1862.
Flashback: Four years later, 5,000 people marched up Pennsylvania Avenue, led by two Black regiments that had gained distinction in the Civil War, to Franklin Square.
That was the first Emancipation Day parade.
Fast forward: In 2004, the D.C. Council voted to make Emancipation Day an official public holiday, granting District workers the day off.
In recent decades, D.C. has celebrated the day with parades, speakers, and music.
The backdrop: The persistence of D.C. abolitionists over the years helped mount pressure to emancipate enslaved people in the city. In 1837, abolitionists sent more than 130,000 petitions to Congress calling for the end of slavery in D.C., per the National Archives.
More Washington D.C. stories
No stories could be found
Get a free daily digest of the most important news in your backyard with Axios Washington D.C..