Your guide to D.C.'s spring events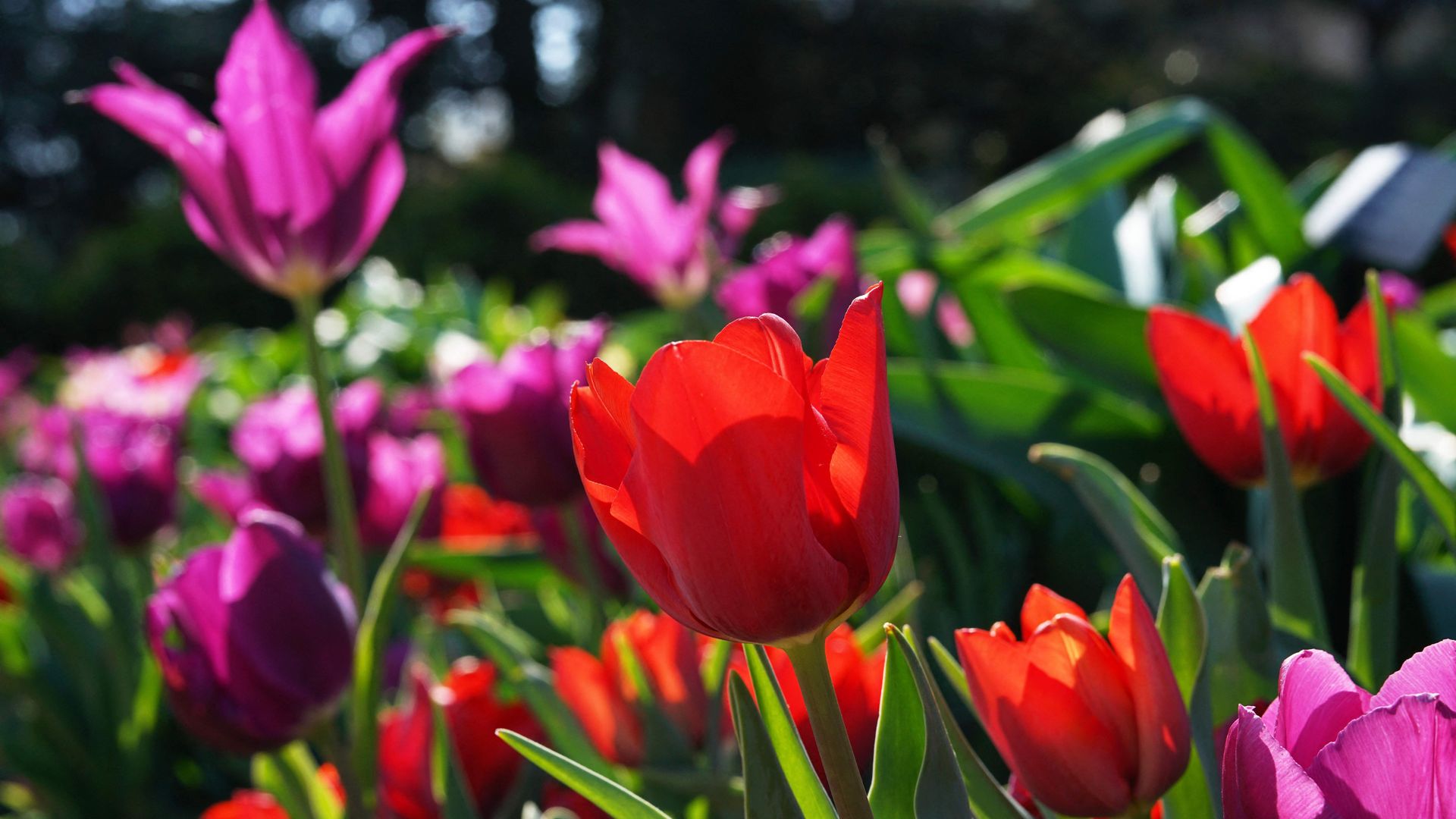 Even though we've emerged from a mild winter, we're still eager for the sunnier and longer days ahead.
Here's a guide to navigating the many festivals and events over the next few months based on your vibe and kids' status.
Key: 😎 chill, 🎉 party, 🎨 artsy, 🍂outdoorsy, 😋 foodie, 👶 bringing kids, ❌ not bringing kids
😎👶  Cherokee Days Festival | March 31-April 2 | Free
Learn about the three federally recognized Cherokee tribes through art demonstrations, storytelling, and music and dance performances at the National Museum of the American Indian.
🍂👶 Burnside Farms Festival of Spring | Three weeks starting April 4 | Tickets start at $19
Bask in fields of colorful tulips and daffodils, and pick some to enjoy at home. There are also wagon rides and games for kids and adults.
🍂👶 Bluebell Festival | April 8 | Free
Take your family pics with fields of bluebells as the backdrop at Merrimac Farm in Nokesville, Virginia. Attendees can also explore the outdoors through events focusing on topics like birds, floodplains, and mushrooms.
🎉👶 DC Emancipation Day | April 15 | Free
To celebrate the day that D.C.'s enslaved residents were freed, the city will host a parade, concert, and fireworks at Freedom Plaza.
🍂👶 Flower and Garden Festival | April 15-16 | Free
Enjoy top-notch landscaping (and vote for your favorite scapes), a rooftop beer garden, food vendors, and live music in downtown Leesburg. Plus the kids' area will have music, interactive time with frogs and other critters, Taekwondo, and multiple art projects.
🎉👶 ​Shenandoah Apple Blossom Festival | April 28-May 7 | Cost varies
Move over cherry blossoms, this Winchester, Virginia, festival includes ten days of events including pickleball, golf, and tennis tournaments; esports; wine tastings; a carnival; fireworks; and a variety of dances.
Not all of the events are kid-friendly but many are, including the fire truck rodeo on May 5.
🍂👶  All Hallows Guild Flower Mart | May 5-6 | Free
The two-day fundraiser benefits the National Cathedral gardens and grounds. It includes dozens of vendors, plants for purchase, free entertainment, carnival rides for kids, and opportunities to climb the Cathedral towers.
🎨👶 Embassy tours | May 6 and May 13 | Free
During the Around the World Embassy Tour on May 6, more than two dozen non-EU member states from Kenya to Norway will open their doors to visitors to experience their culture, food, and music.
The EU Open House on May 13 will offer a similar experience for countries in the European Union.
😎❌ Spring Wine Festival and Sunset Tour | May 19-21 | Non-member tickets start at $53
Listen to live music while tasting unlimited wine samples from over a dozen Virginia wineries at Mount Vernon.
😋❌ Rosé Soirée | May 24 | Tickets start at $75
Enjoy wine from regional and national vendors, plus music and food at Washingtonian's Long View Gallery event.
🎨❌ Daybreaker DC Together Tour | June 3 | Tickets start at $25
The daytime dance party and theater show at the Kennedy Center starts with a yoga practice set to live music. Expect non-alcoholic drinks on deck.
Kids are allowed but this might not be their speed.
😋👶 Planet Bethesda | June 4 | Free
Enjoy tasting plant-based foods and events like the plant-based, pie-eating contest. Attendees will also hear from vegan activists and a live DJ.
More Washington D.C. stories
No stories could be found
Get a free daily digest of the most important news in your backyard with Axios Washington D.C..