Tenleytown is mad at Georgetown Day School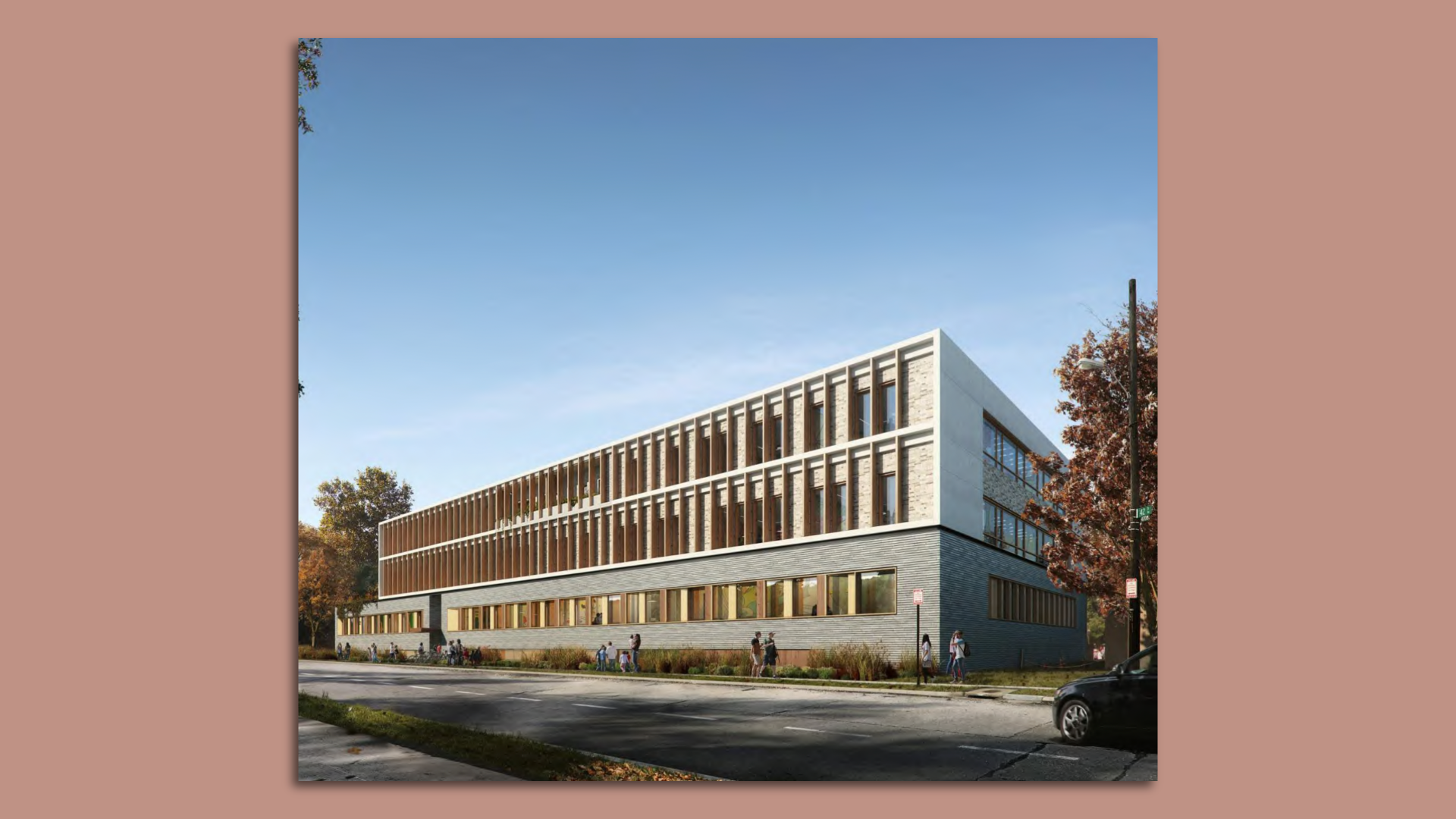 A scandal at Georgetown Day School has it all: boldface Washington names, inquisitions over who-knew-what-when, and a testy community meeting where one aggrieved man gave a packed Zoom room the bras d'honneur — an 'FU' arm gesture (sans the actual finger).
Why it matters: This isn't a private school feud about 'wokeism' — GDS has already fought that battle. More like another installment in a classic Washington controversy over traffic and parking.
What's happening: Tenleytown community leaders are riled up after GDS disclosed a year late that it exceeded for two years its enrollment cap.
The school had agreed to the enrollment limit when its expanded campus opened in 2020 — a deal it struck with the city to assuage fears of a traffic nightmare.
What's more, the school admitted that it didn't immediately notify the District government and neighborhood about the enrollment violation as required. The school's foes think it may have made millions more in tuition by over-enrolling about 50 students.
"It kept its noncompliance a secret," Jon Bender, who chairs the advisory neighborhood commission in Tenleytown, said at a public Zoom meeting this month.
Meanwhile, "There are students being dropped off absolutely everywhere," fellow commissioner Tom Quinn complained. That would technically be against the rules: dropoffs and pickups aren't supposed to go down on public streets.
Denying a cover-up, Russell Shaw, the 13-year head of GDS, told Bender the meeting felt "a little surreal."
He blamed the pandemic for throwing off enrollment models and committed to meeting the 1,075-student cap next year. He vowed to not miss a reporting requirement to the city again.
"We made a mistake," Shaw said. "And I apologize profoundly."
In an interview last week, Shaw told me he wants more clarity from D.C. transportation officials about the dropoff rule. GDS is already responsible for counting each car that pulls up to deliver or retrieve a kid.
"If somebody drops their child off at Mazza Gallerie and walks here, are we meant to be able to police the five miles of Wisconsin Avenue?"
The big picture: The private school prides itself on a "joyful" learning environment, a place where students call teachers by their first names.
It enrolls preK-12 at the Tenleytown campus, where tuition starts at more than $40,000 a year.
Between the lines: Some in the neighborhood wonder if any prominent board members were aware of the situation.
Supreme Court Justice Ketanji Brown Jackson — whose confirmation hearing last year featured Republican attacks on GDS' anti-racist curriculum — sat on the board until last fall, while at-large D.C. Council member Kenyan McDuffie became the board's vice-chair this academic year.
I did not hear back from the high court about whether Jackson was aware of the enrollment mess.
McDuffie referred me to comments made by Jeff Blum, the current board chair, who has said just the executive committee had been briefed.
Jackson and McDuffie weren't on that committee when the school first realized it was over-enrolled. (In an alternate universe, Senator Ted Cruz was grilling Jackson about traffic at GDS.)
What's next: ANC chair Bender and his allies want the District to intervene, lest other private schools play fast and loose with their campus plans.
💬 What neighborhood feud am I missing? Town Talker is a weekly column on local politics and power. Drop me a line about the talk of the town: [email protected]
More Washington D.C. stories
No stories could be found
Get a free daily digest of the most important news in your backyard with Axios Washington D.C..