In photos: Black History in the nation's capital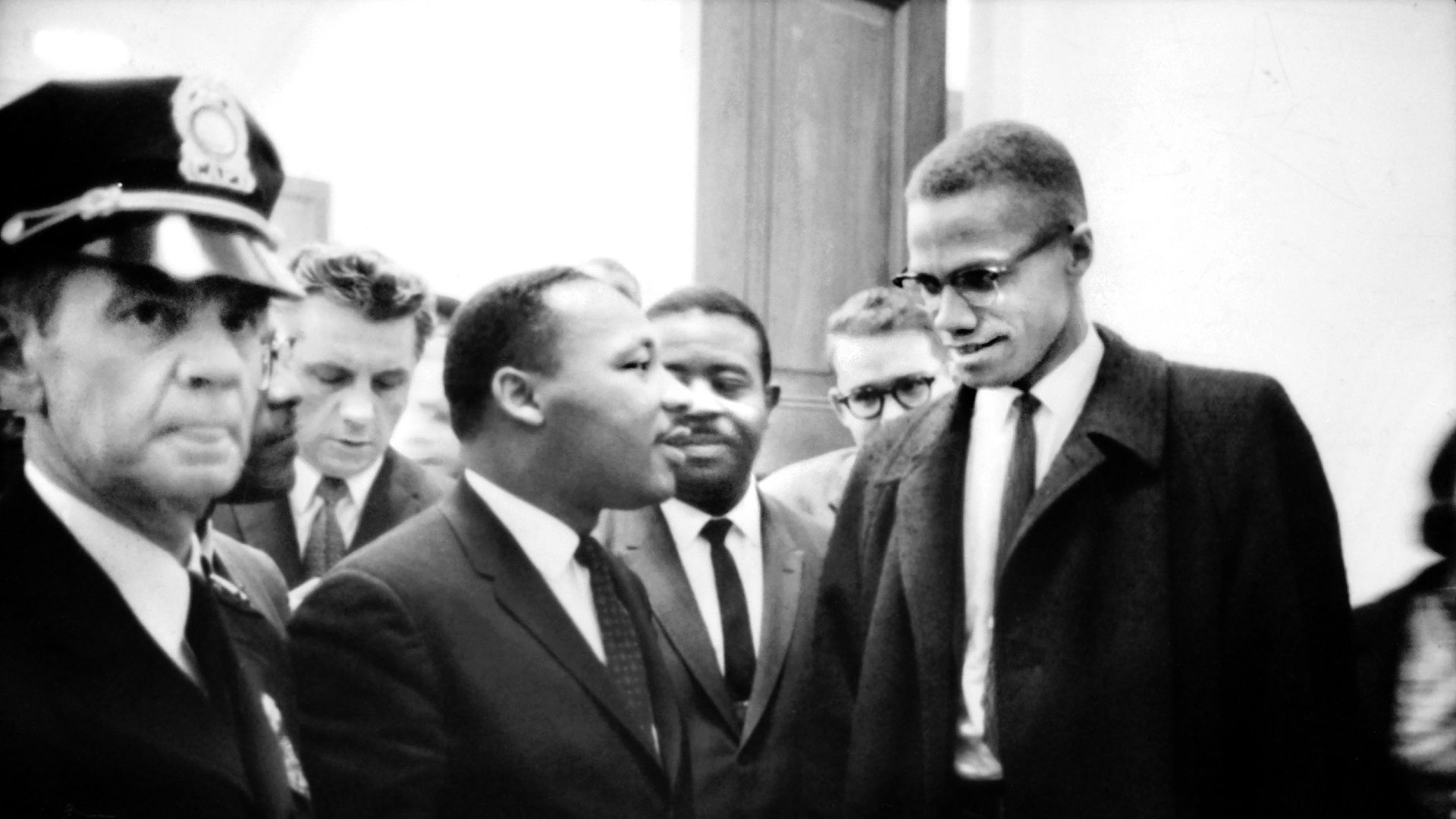 Black Americans have always lived in Washington, D.C. They'd also come to the nation's capital to demand civil rights, equal treatment, and promises outlined in the Constitution.
Through the lens: These photos show the role Washington played in Black history from the time when formerly enslaved people came to meet presidents to moments of triumph.
Dinner at the White House with President Teddy Roosevelt and Booker T. Washington, Oct. 17th, 1901.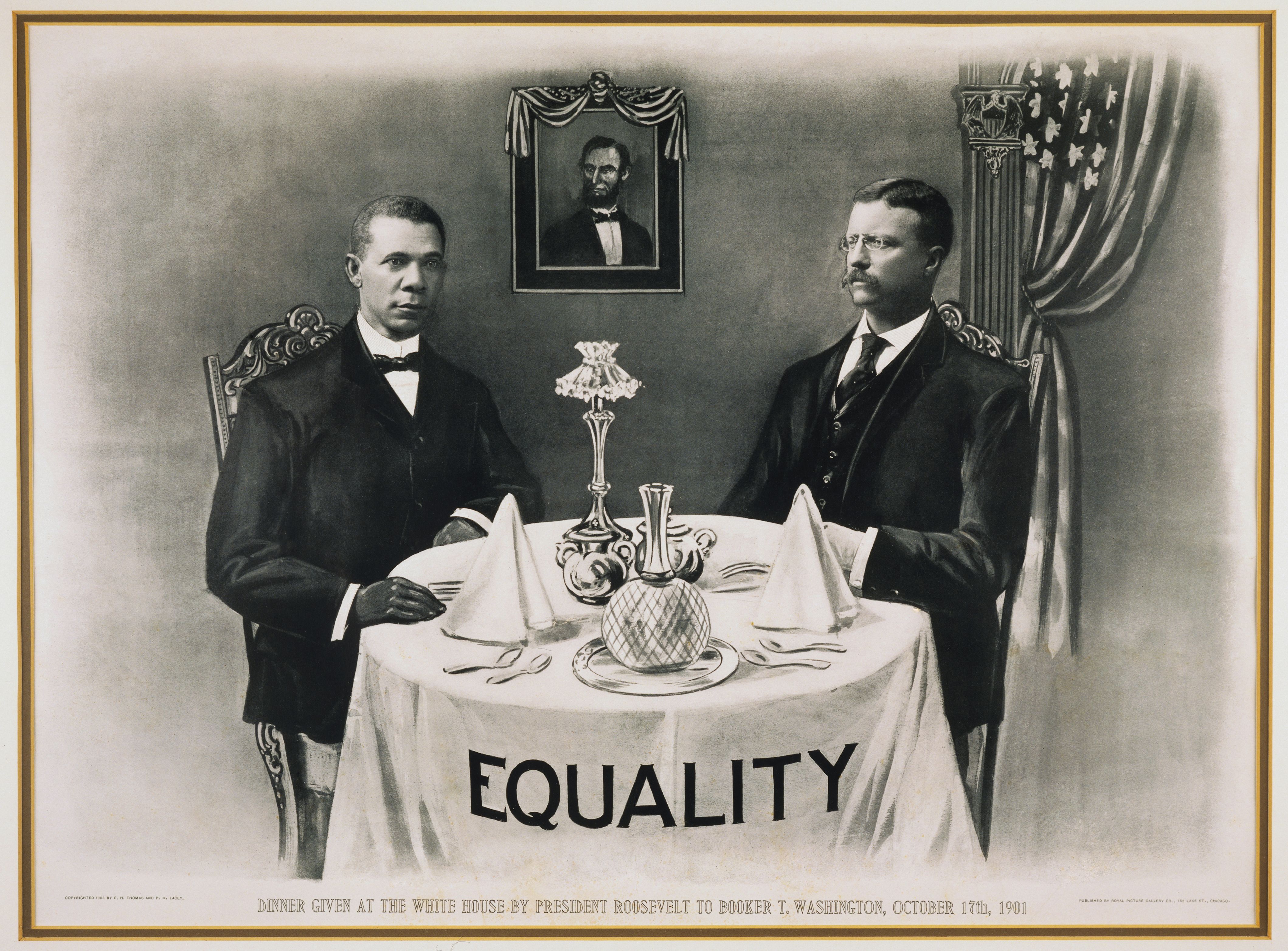 More than 3,000 Black demonstrators, carrying signs urging a stop to lynching, join a protest on the streets of Washington, D.C., on June 24, 1922.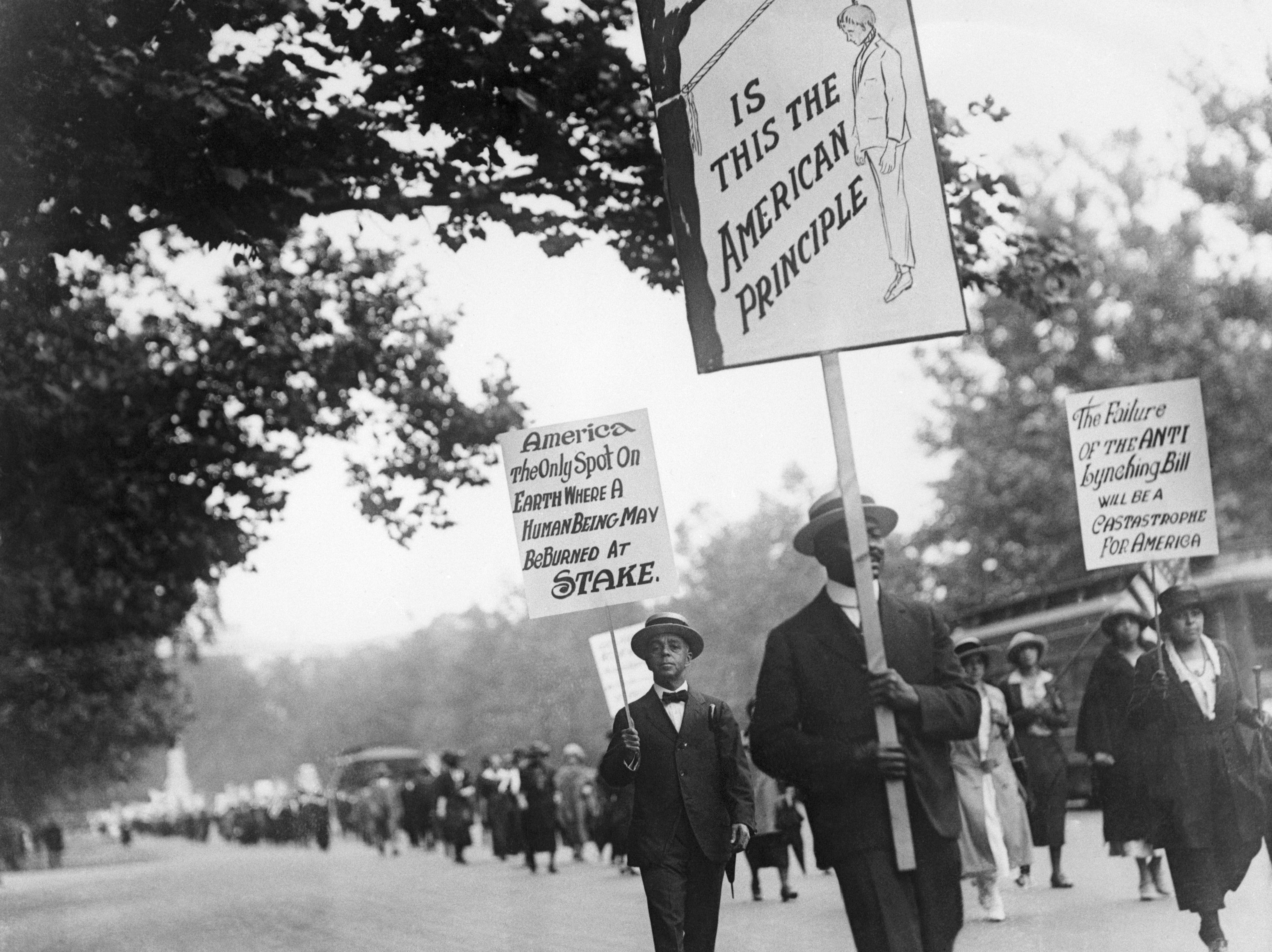 Singer and actor Paul Robeson stands before the statue of Abraham Lincoln at the Lincoln Memorial, where he later read the Emancipation Proclamation, on Sept. 24, 1946.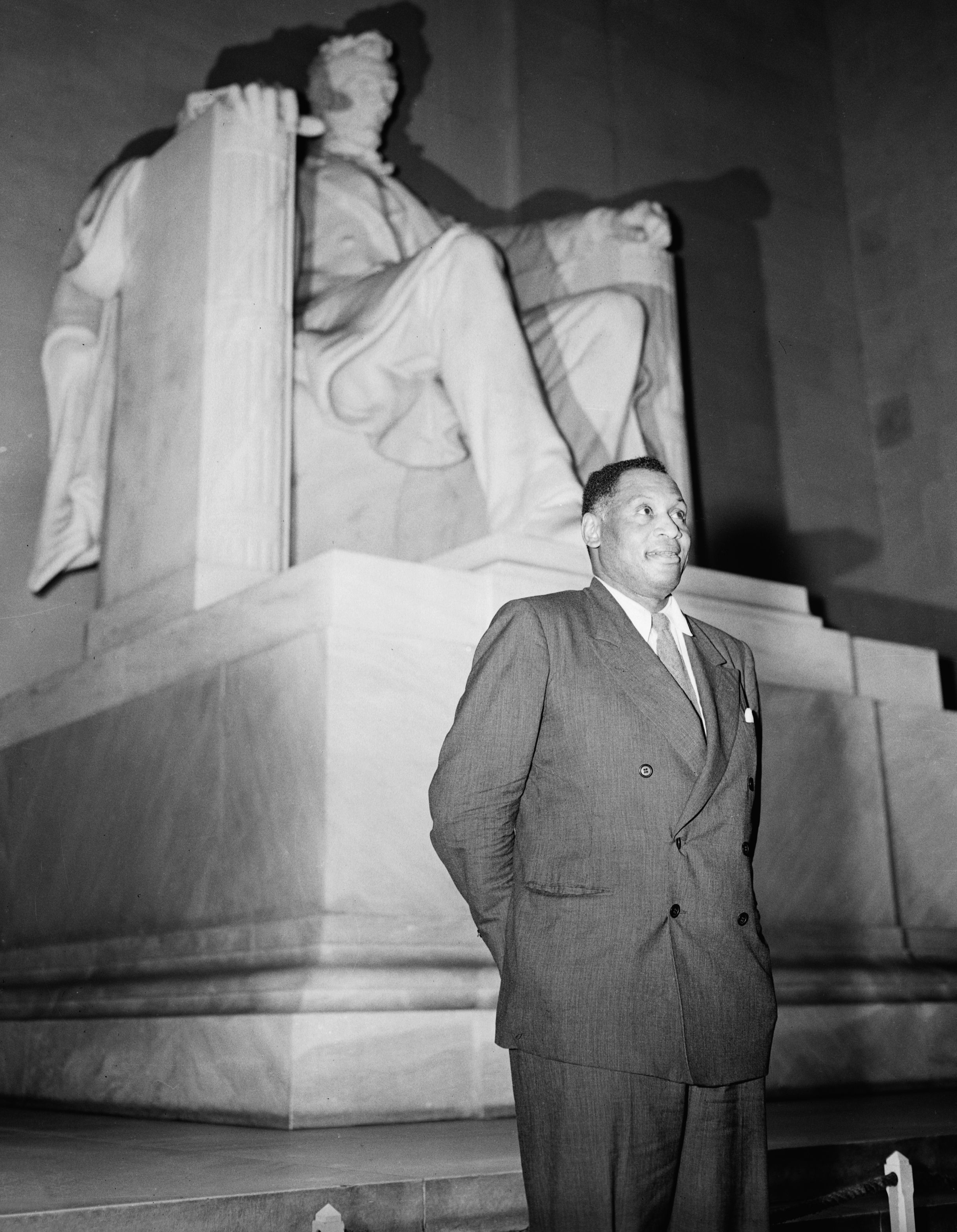 President John F. Kennedy signs a bill making abolitionist Frederick Douglass' D.C. home a part of the National Capital Parks system and a national monument.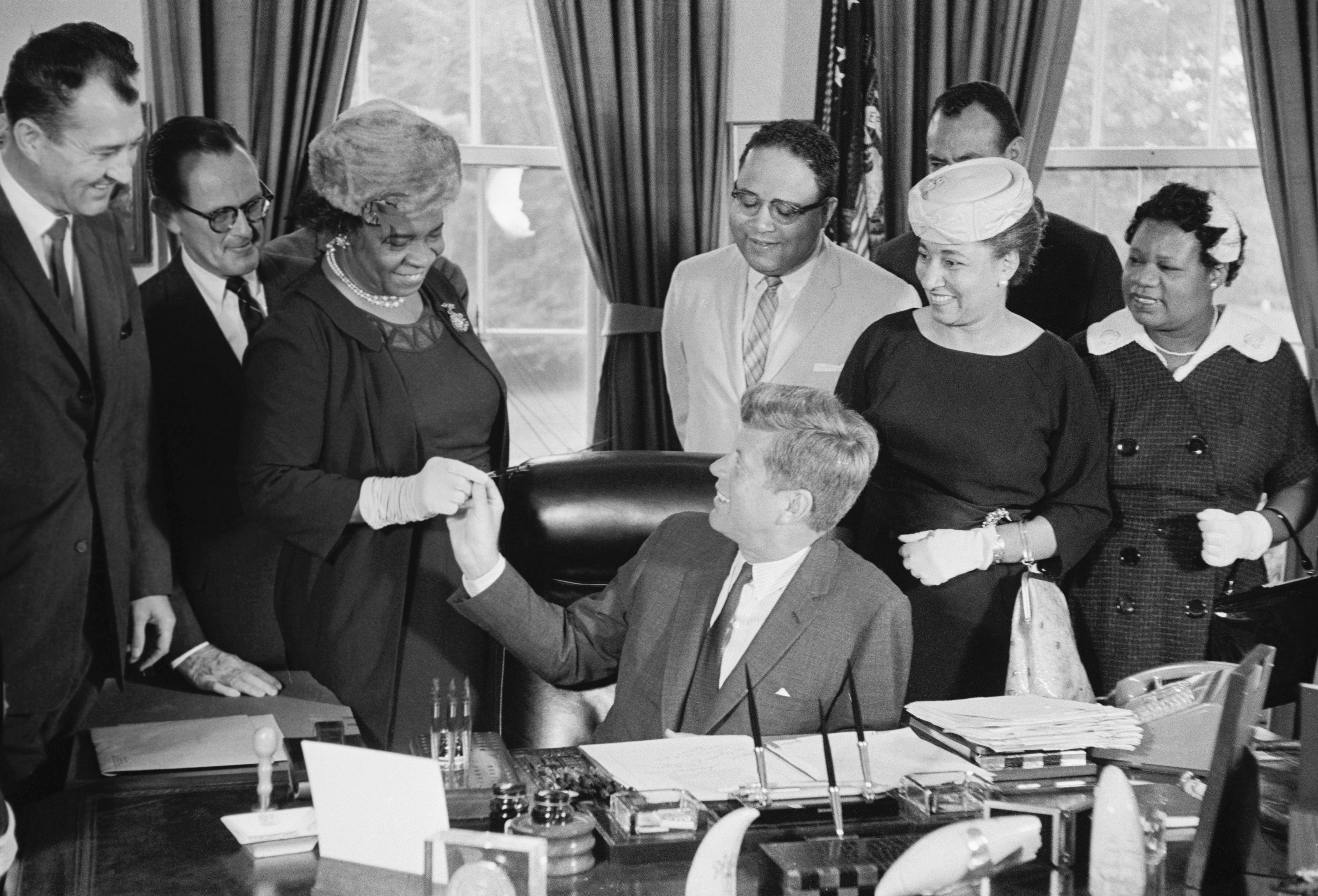 Richard Perry Loving, a white construction worker, and his wife, Mildred, in Washington, D.C., after the Supreme Court overturned state laws banning interracial marriages, June 12, 1967. The Lovings were plaintiffs in the landmark case.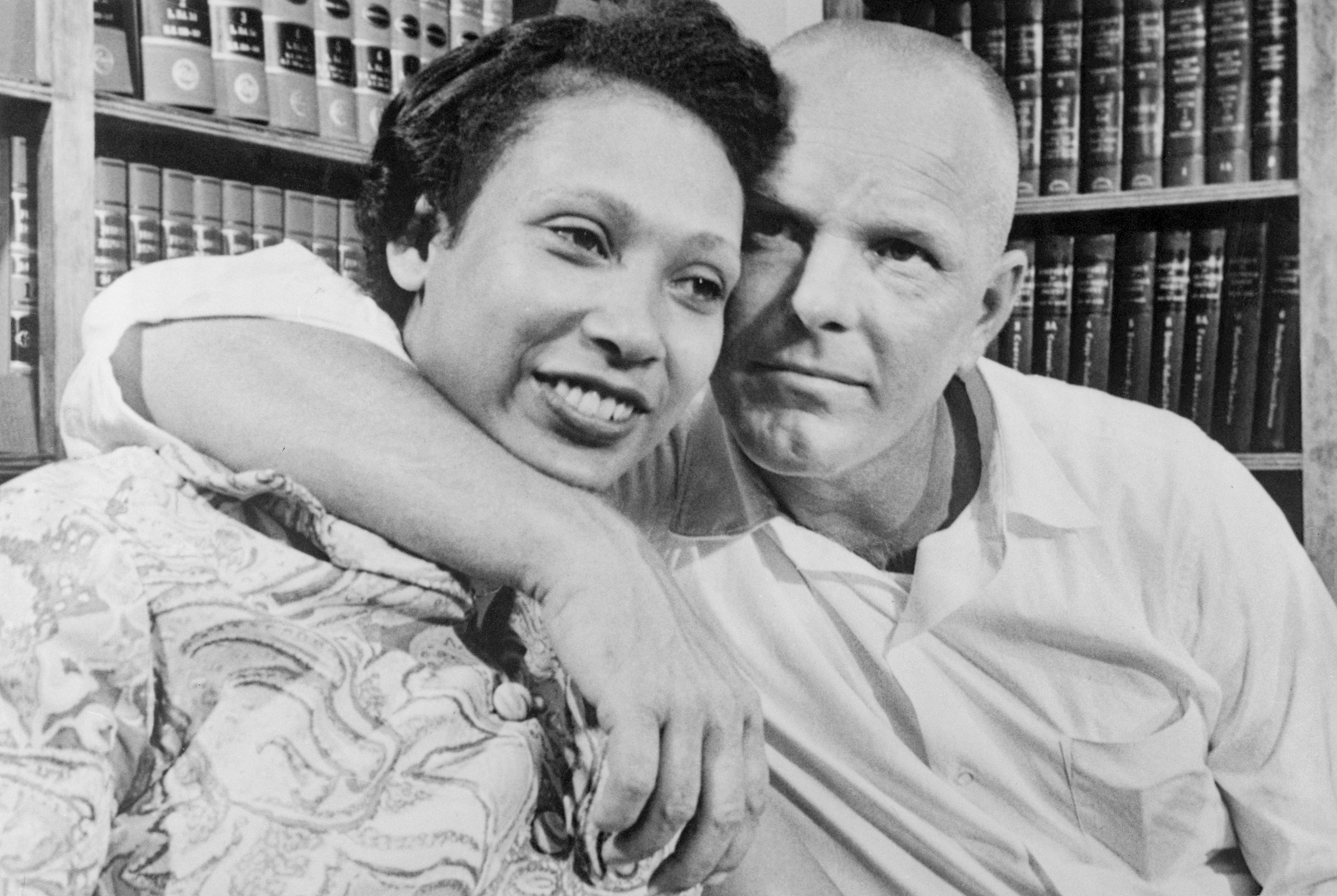 A Negro League game between the home team Homestead Grays versus the New York Black Yankees at Griffith Stadium, Washington D.C., 1940. Running to first is Hall of Famer Buck Leonard. The first baseman is James Stark.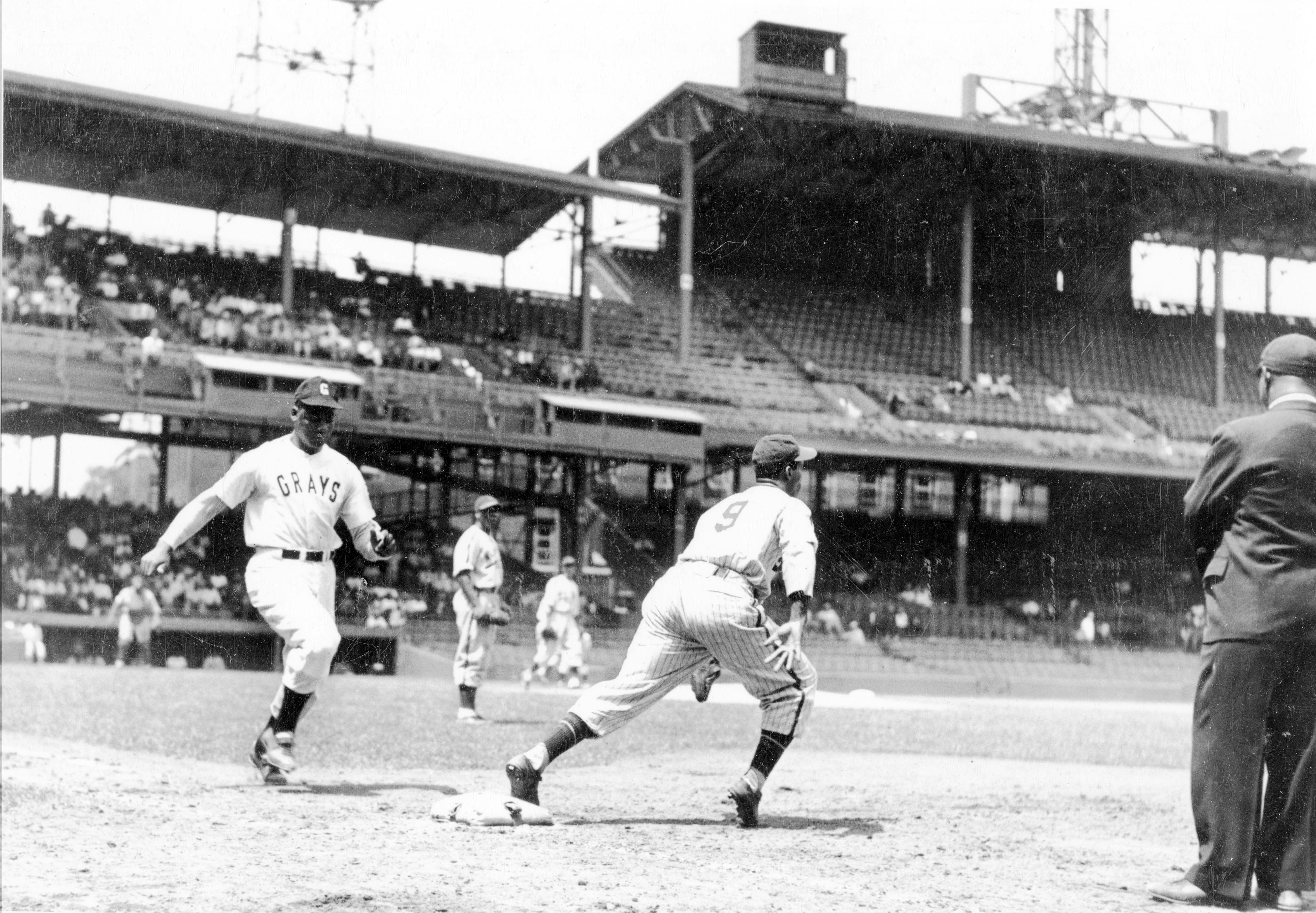 Women from North Carolina, including civil rights leader Mary McLeod Bethune, at a meeting of the National Council of Negro Women, Washington D.C., October 1949.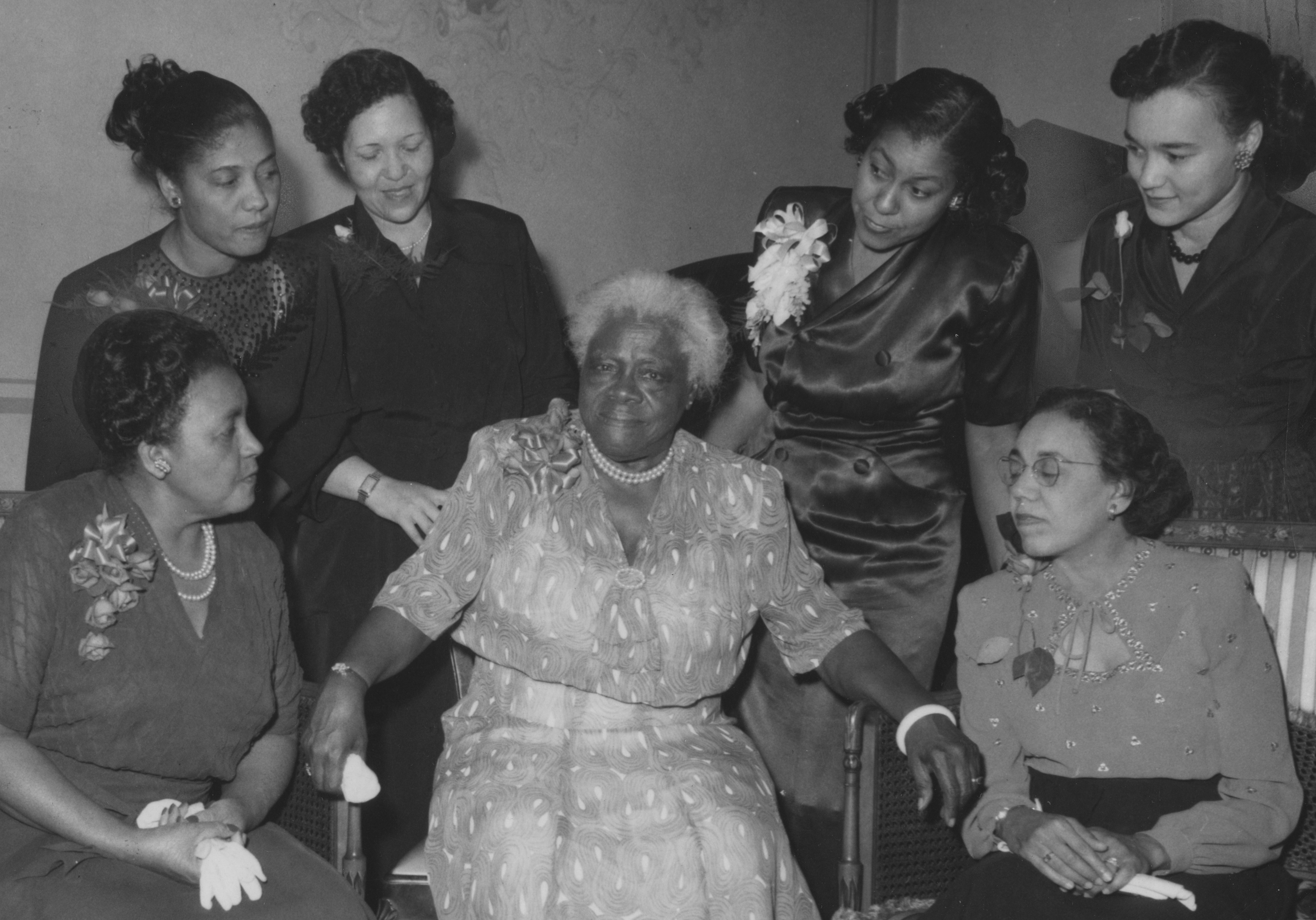 Smoke from the riots in Washington, D.C., following the assassination of Dr. Martin Luther King Jr., April 1968.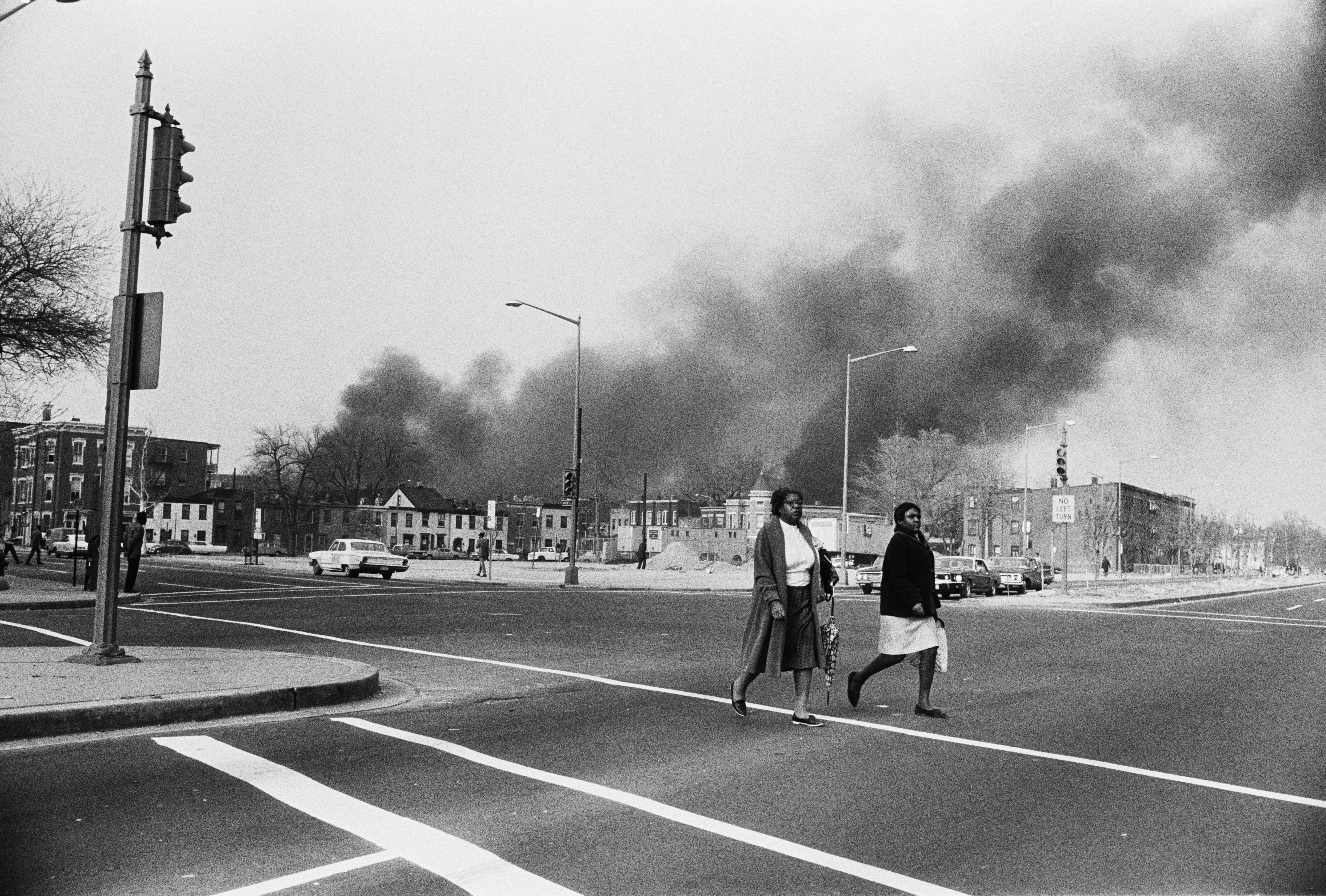 U.S. Rep. Barbara Jordan (D-Texas) delivers her opening remarks on July 25, 1974, during the House Judiciary Committee's hearings on the impeachment of President Richard Nixon.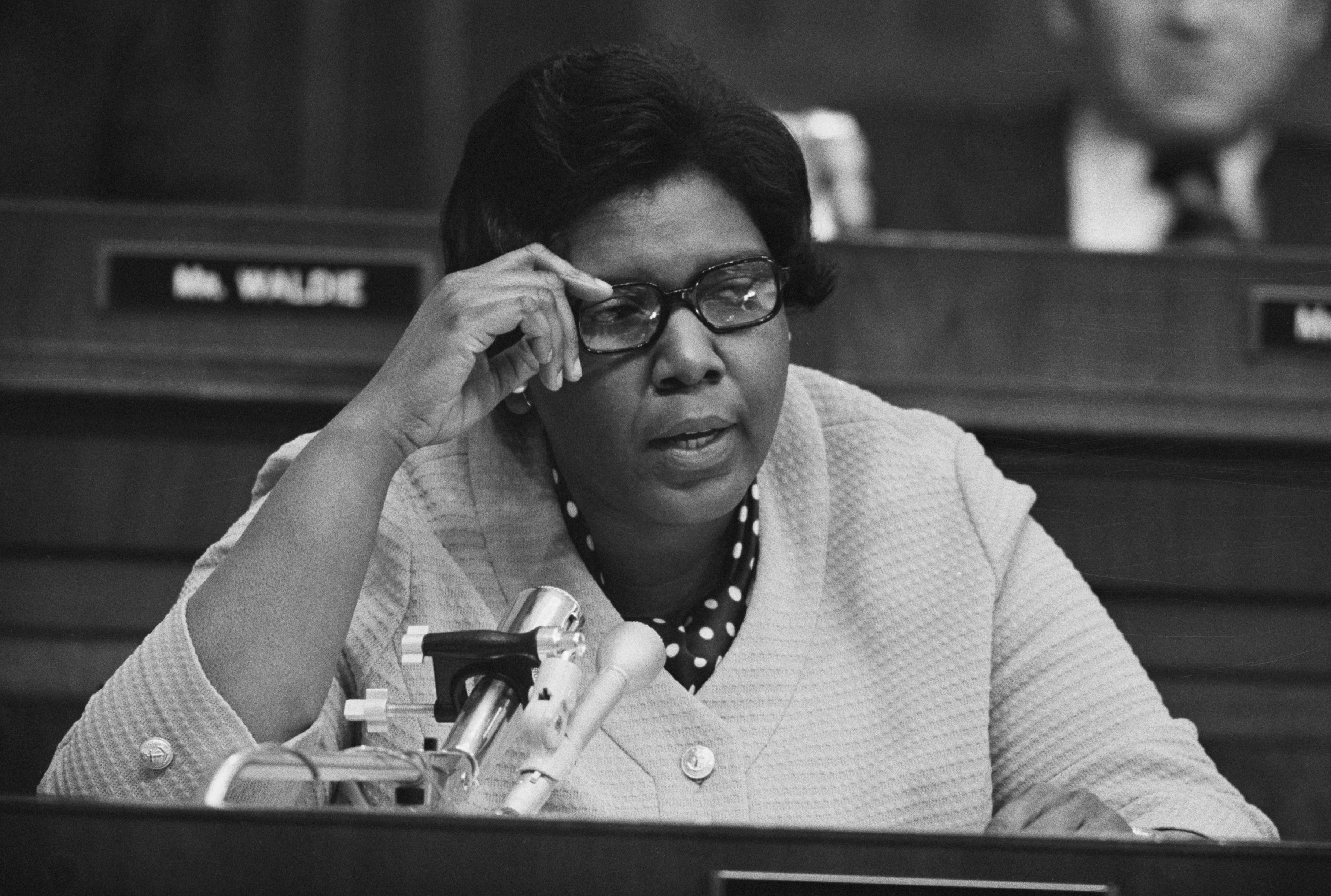 Washington quarterback Doug Williams turns to handoff to a running back against the Minnesota Vikings during the NFC Championship Game, Jan. 17, 1988, at RFK Stadium. Williams would become the first Black QB to win a Super Bowl.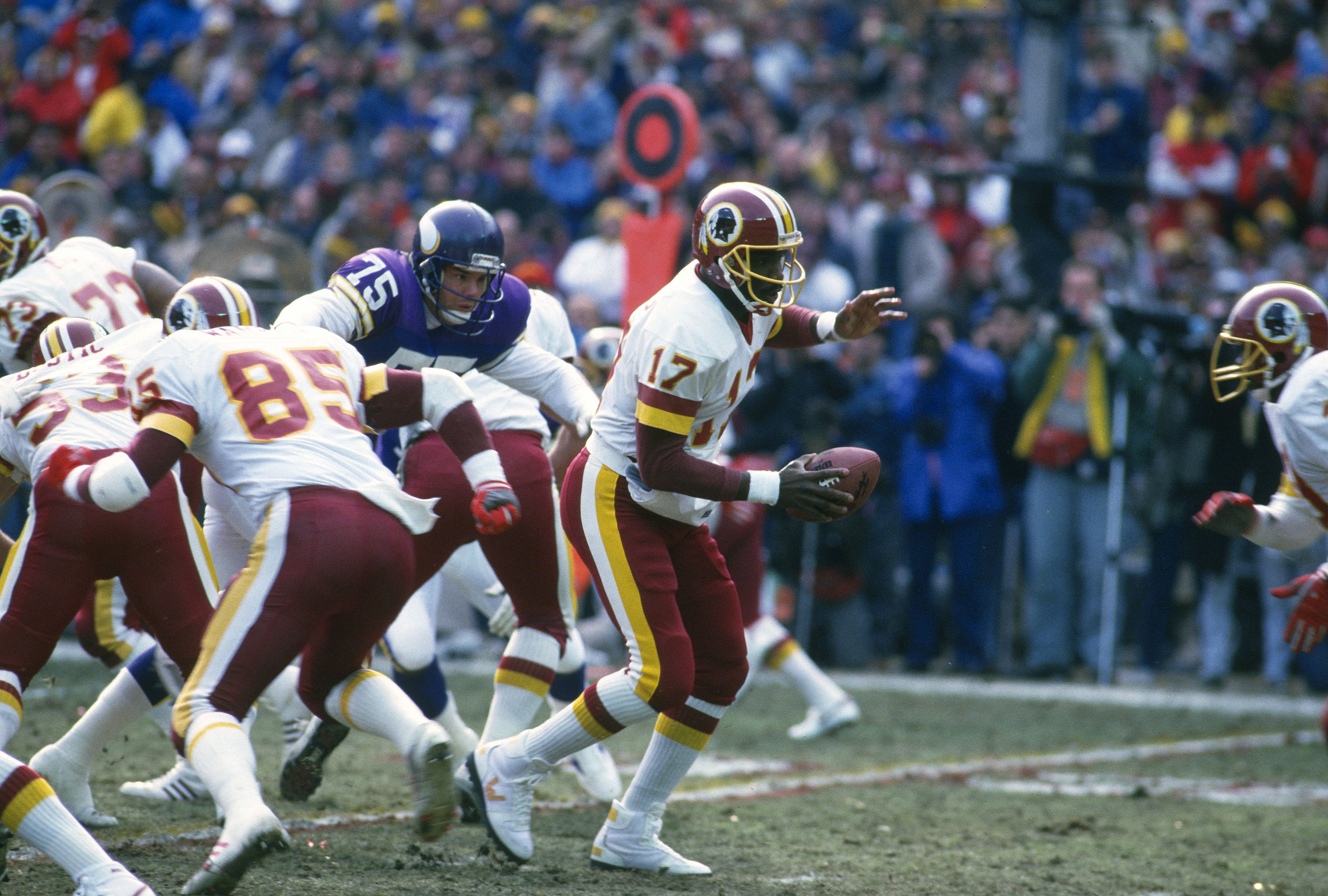 More Washington D.C. stories
No stories could be found
Get a free daily digest of the most important news in your backyard with Axios Washington D.C..