D.C. orgs help families utilize child tax credit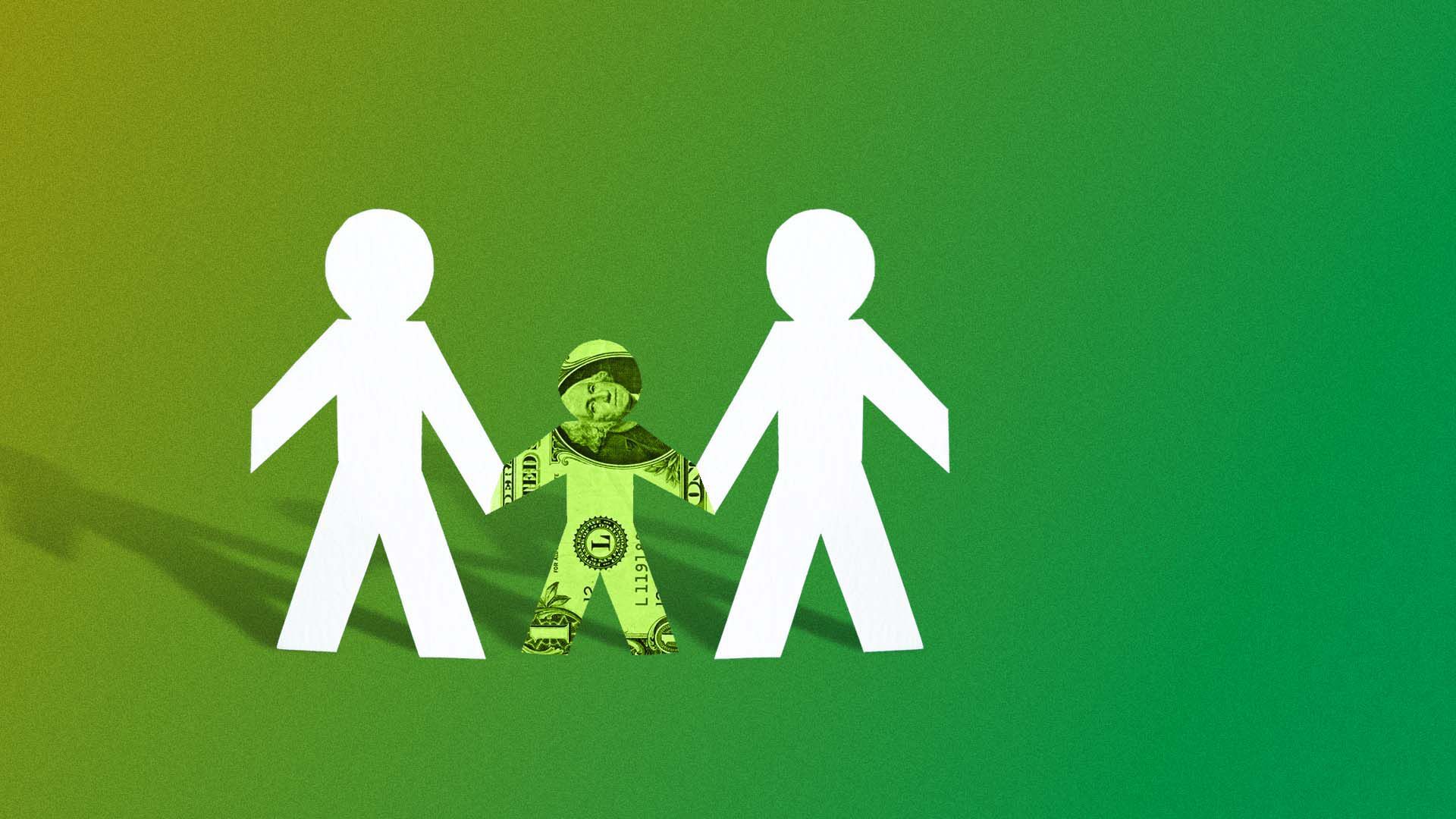 Just over half of eligible D.C. families received child tax credit payments between July and September, according to an analysis by the Social Policy Institute at Washington University in St. Louis.
And with the deadline fast approaching for non-tax filers to receive the payments this year, local organizations, such as Mary's Center and the Mother's Outreach Network, are helping additional families enroll.
Why it matters: The Biden administration has laid out a plan to extend the child tax credit an additional year before it sunsets in December. According to the IRS, 93,000 D.C. children are eligible.
The Social Policy Institute's analysis shows that the tax credit has been used by D.C. families to pay bills, purchase food and clothing, and pay for school expenses.
According to the analysis, low-to-middle income families were more likely to use the money to pay down debt, while high-income families were more likely to spend or save it.
What's happening: Last month, Mary's Center — a community health center that serves around 60,000 people in D.C., including a large Latino population — hired Yudith Portillo as the center's temporary child tax outreach worker to help eligible families sign up for the tax credit.
Some families, she says, may not have received theirs because they didn't file their taxes while others may not have individual taxpayer identification numbers.
Part of her job is not just ensuring that families have the necessary numbers and documents to access the credit, but also the time to contact the IRS — a difficult task when many families work 9-5.
"It's not just about families that don't have numbers. I had one family that filed last year — they had six children and they never got the money," Portillo said. "We create an account and contact the IRS. [On Monday], they received the money."
Many of the families she works with are Spanish-speaking, she says. The White House began offering the non-filer tool in Spanish in July, but the IRS Child Tax Credit portal, which allows families to update information and check on the status of their payments, won't be available in Spanish until later this month.
Last month, the Mother's Outreach Network launched tax workshops with D.C. tax attorneys to help mothers in D.C. receive the child tax credit and other benefits.
Melody Webb, the executive director and founder of the Mother's Outreach Network, says she often works with vulnerable mothers who may have misconceptions about the credit or be unaware of it altogether.
"The biggest myth we've had to dispel is that people who are currently receiving safety net benefits aren't actually eligible," Webb says.
For parents such as Fabiana Machado, a medical assistant at Mary's Center, the child tax credit is "catch-up money" for bills, food, and housing costs.
The single mother has a four-year-old, a 14-year-old, and a 16-year-old, making her eligible for an $800 monthly credit.
"The child tax credit is helping more than I was hoping," Machado says. "It helps make ends meet, I guess."
More Washington D.C. stories
No stories could be found
Get a free daily digest of the most important news in your backyard with Axios Washington D.C..