D.C. restaurants hit with "review bombs"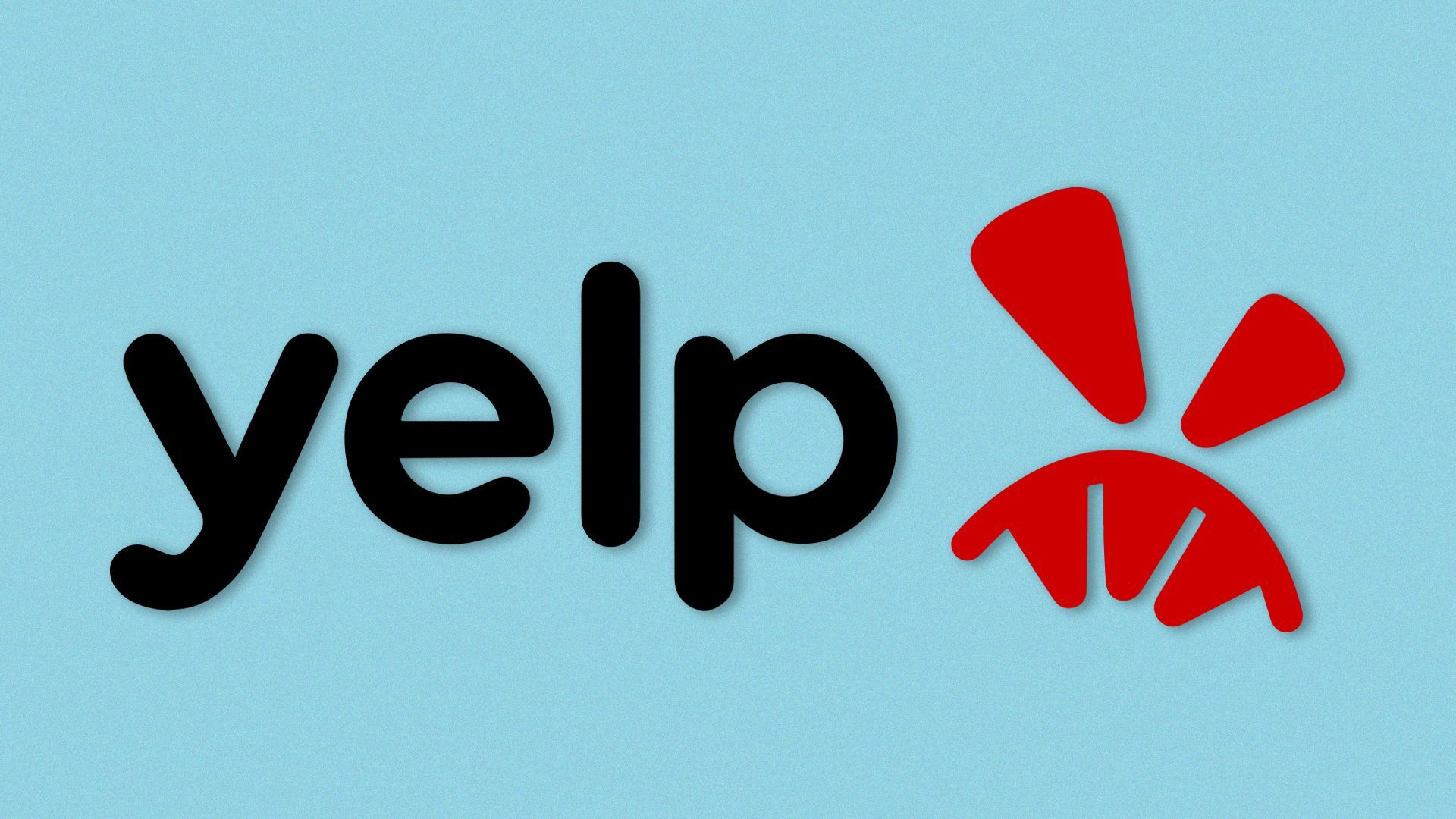 The politicization of pandemic policies has reached the online review platform Yelp, and has resulted in an increase in negative restaurant reviews targeting COVID-19 safety policies,
Why it matters: The food and service industry doesn't need any other hurdles to overcome following almost two years of constant COVID-related setbacks.
An influx of negative reviews from people who are angry about vaccination or mask policies can do real damage to businesses struggling to climb back from pandemic-induced financial problems.
What's happening: "Review bombing" or bombarding a restaurant with inauthentic reviews after it gains media attention or implements a new policy has become increasingly common for restaurants with vaccine requirements, Yelp says.
In one recent instance, restaurant Reliable Tavern tweeted about a spam user seemingly targeting local restaurants with the same negative Yelp review; the spammer was later banned. 
Yelp does have multiple systems in place to flag and remove reviews that aren't based on first-hand customer experiences.
The company tells Axios it's removed over 17,000 reviews nationally that violated its special COVID Content Guidelines since the start of the pandemic.
Businesses do have the option to opt-in or out of the platform's "proof of vaccination required" and "all staff fully vaccinated" attributes.
Business owners can't remove their business from the platform entirely.
Yes, but: Some D.C. restaurant owners say the company isn't doing enough to combat fake reviews—COVID-related or not. 
Josh Saltzman, co-owner of Ivy & Coney, says websites such as Yelp just allow annoyed patrons, who often don't reflect the rest of an establishment's clientele, to air out their complaints.
"There's no way that this guy went to 90 restaurants and ... writes the exact same review," Saltzman says of the spam review that also targeted Ivy & Coney. "That should automatically be caught by a filter." 
Chris Kennedy, who owns Reliable Tavern, says they haven't gotten pushback on their pandemic policies outside of that spam message, but negative reviews, pandemic-related or not, serve as another blow to struggling businesses.
Kennedy adds that he doesn't know how much reviews impact business as it's difficult to measure, but adds that numbers do matter to people glancing at Google to find a place to go and eat. A negative review can drag down ratings, he says.
Be smart: Earlier this year, some bars and music venues pushed the city for a blanket vaccination requirement for indoor venues. D.C. government instead encouraged individual restaurants to implement (and enforce) their own policies. 
At Ivy & Coney, Saltzman says, people have largely been supportive — just as they were on the first night vaccine cards were required, as Washington City Paper reported. 
"But you know, the reality is that it shouldn't be individual restaurants and bars," Saltzman adds. "It should be the D.C. government, and it would move a lot smoother."
Zoom out: Both New York City and Los Angeles have issued a blanket vaccine mandate for some indoor settings.
More Washington D.C. stories
No stories could be found
Get a free daily digest of the most important news in your backyard with Axios Washington D.C..