D.C. Council member mum on vaccination status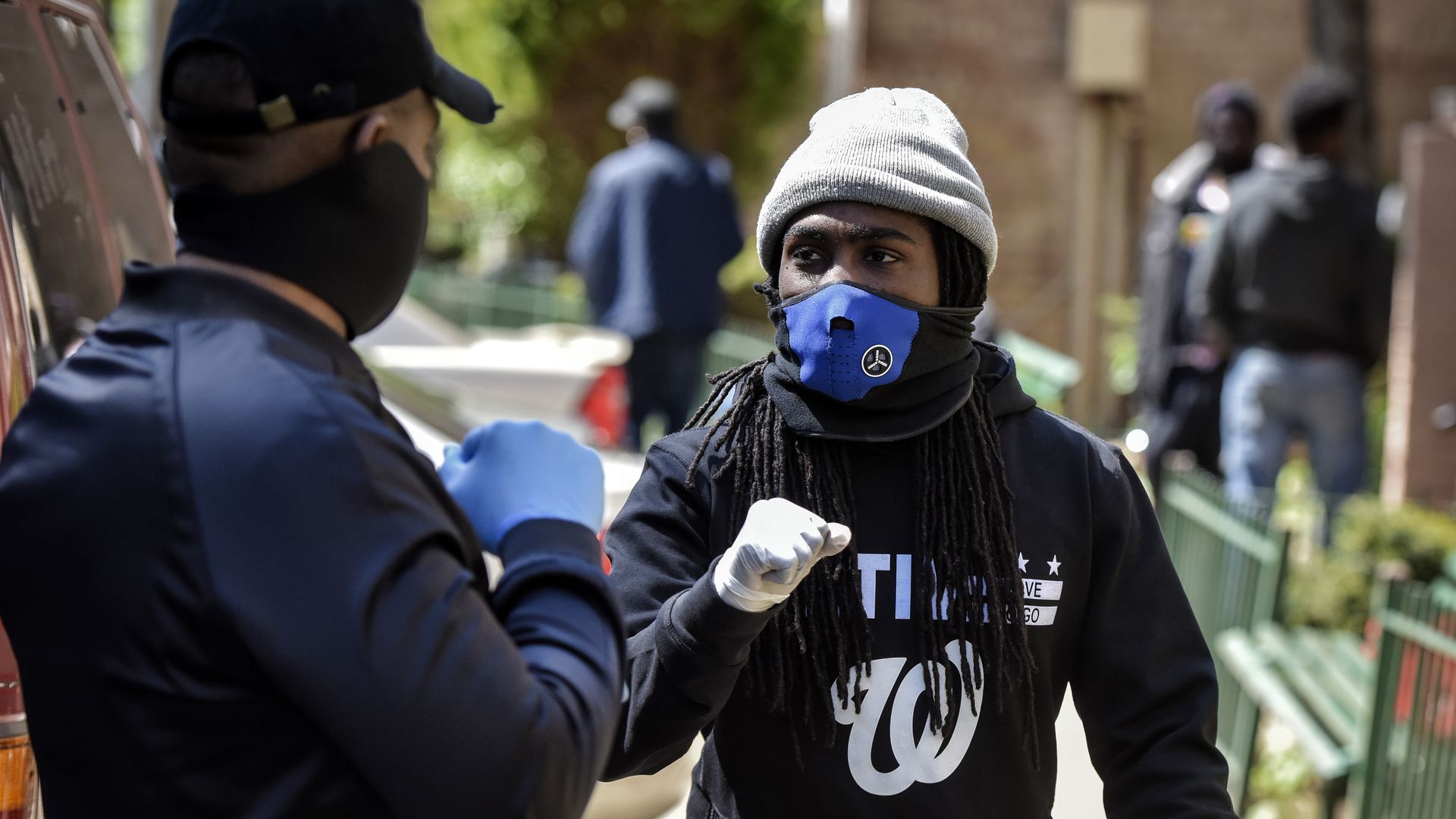 D.C. Council members are debating a vaccine mandate for themselves and their staffers, and one lawmaker is mum on whether he received a shot.
The new proposed mandate would require all council employees to receive a vaccine by the end of the month or face unpaid leave and potential termination.
The policy says council members who don't get vaccinated would be subject to "appropriate discipline."
The rule allows for medical or religious exemptions but would still mandate regular COVID-19 tests.
Yes, but: Ward 8 council member Trayon White has pushed back against any proposed reprimands for the unvaccinated, Axios' Cuneyt Dil reports.
Recently, White told colleagues he was uncomfortable with suggestions that staff members would be fired if they don't get the shot.
His chief of staff, Wanda Lockridge, did not answer emailed questions about whether White is vaccinated.
All other council members have either publicly announced they are vaccinated or confirmed in emails to Axios.
Why it matters: White represents the majority Black neighborhoods of Ward 8, where the vaccination rate of 28% is the lowest in the city, D.C. data shows.
Ward 8 has had 231 COVID-19 deaths and over 9,800 confirmed cases, the most out of all eight wards.
Early in the pandemic, White made headlines for delivering food, masks, and other supplies to residents in need.
Our thought bubble: White has a close following in his ward, and is particularly seen as a role model for many young people — a demographic that trails older residents in vaccinations.
A public show of support for COVID-19 vaccines could influence many others in his community to go out and get the shot.
Flashback: Lawmakers first debated the vaccine policy on Sept. 14. "I just don't want anybody making decisions for my staff," White told colleagues then. "I think that if we have autonomy over our staff, that we should be able to make those decisions."
Council chair Phil Mendelson defended the mandate saying, "we don't have qualms about saying that all kids have to be vaccinated against measles."
White cut in: "You said, 'We don't have a problem with measles vaccinations.' Who's the 'we' you're referring to?"
Mendelson responded: "The government requires all kids to have their vaccinations to go to school."
What's next: The council will vote on the policy tomorrow.
More Washington D.C. stories
No stories could be found
Get a free daily digest of the most important news in your backyard with Axios Washington D.C..