The DMV music industry's pandemic pivot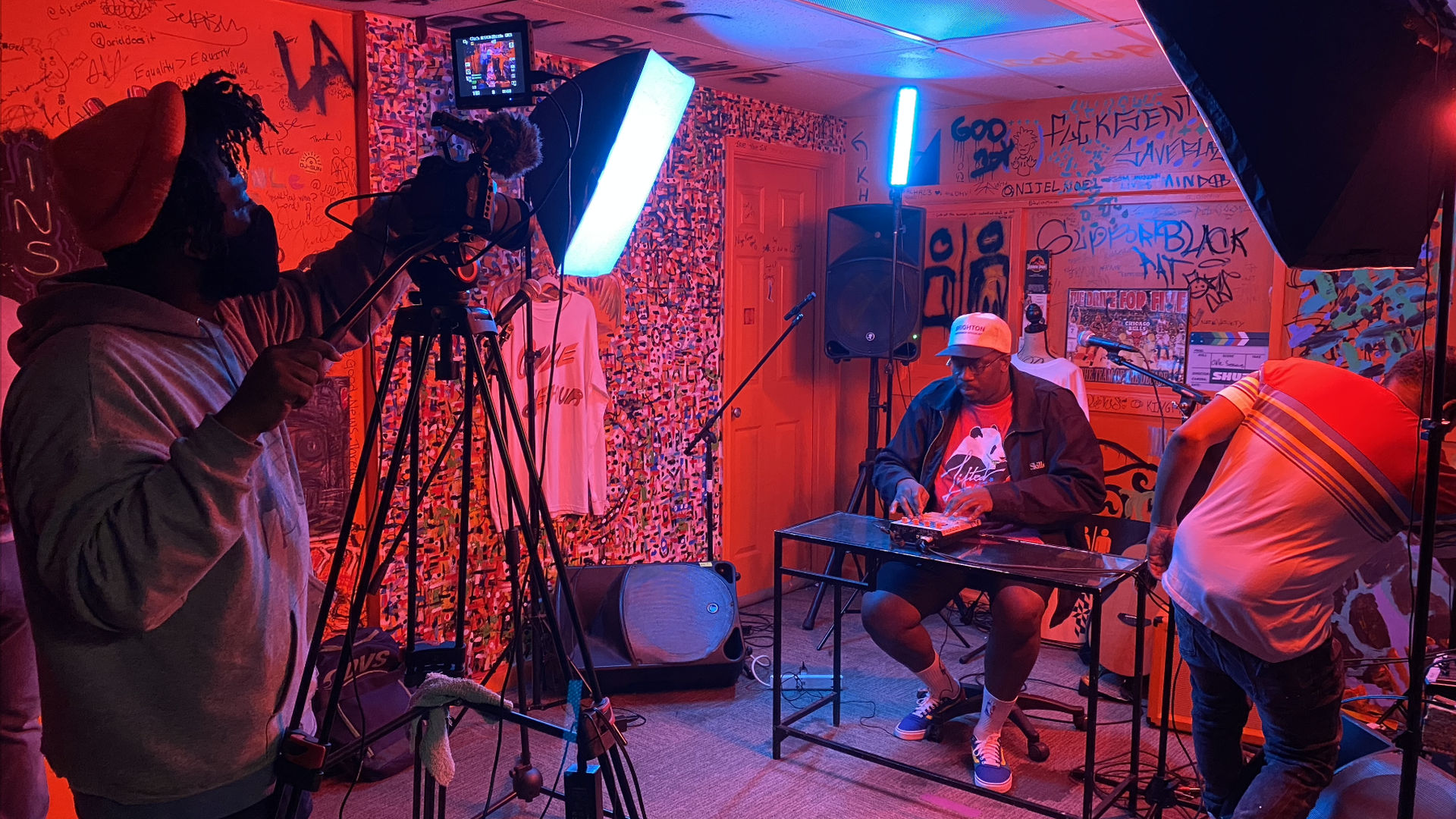 Small music venues and up-and-coming artists have faced numerous challenges since the start of the pandemic. However, jam-packed concerts and music festivals are slowly returning with COVID-19 precautions in mind.
Why it matters: COVID-19 has created long-term changes in the music industry, and D.C.'s artists will have fewer opportunities in the interim to perform as a number of popular music venues closed permanently due to pandemic setbacks.
"One of the lessons learned is you have to be nimble in order to have a business get through this. Because there's no blueprint for it," says I.M.P. communications director Audrey Fix Schaefer, of the industry that's always dealt with financial instability. I.M.P. is the area's best-known venue operator.
"We (9:30 Club) are the most attended club of our size in the world. There's no amount of that type of history or legendary status that guarantees your future."
What's happening: Music venues are working to increase safety measures in an effort to avoid another pandemic shutdown.
Outdoor concerts will continue beyond the summer season, the Washington Post reports.
Proof of vaccination is already required at some venues, including I.M.P. It's likely more venues include vaccination and or testing requirements as we approach the winter months.
Masks and social distancing for concertgoers will also continue, as breakthrough cases increase thanks to the Delta variant.
What's next: Jeremiah Collins, who started the underground music series ONLe.ViBez Sessions three years ago, told Axios that he and other creatives are working harder than ever to diversify their skillsets to survive whatever the post-pandemic music world brings.
"I'm able to do more than one thing, and when you're able to do that you open up resources to have income in more than one area," Collins, a DJ, stylist, producer, and professional drummer, tells Axios.
ONLe.ViBez Sessions has grown in popularity and necessity since the pandemic began. It's now featured more than 450 artists.
The music series gives up-and-coming artists a place to perform, and free photos and videos to use as marketing materials — tools that are especially valuable as musicians struggle to reach audiences.
What we're watching: Artists are used to dealing with setbacks and adapting to trying times, says Fix Schaefer, who's also the VP of the board for the National Independent Venue Association.
"There is no career path that is guaranteed to any artist and they have to want it so badly and they have to figure out how to do it," she says. "If you can be dissuaded from engaging in your craft you were probably not going to be doing it forever regardless of whatever bump in the road came up."
More Washington D.C. stories
No stories could be found
Get a free daily digest of the most important news in your backyard with Axios Washington D.C..