What we can learn from D.C.'s breakthrough data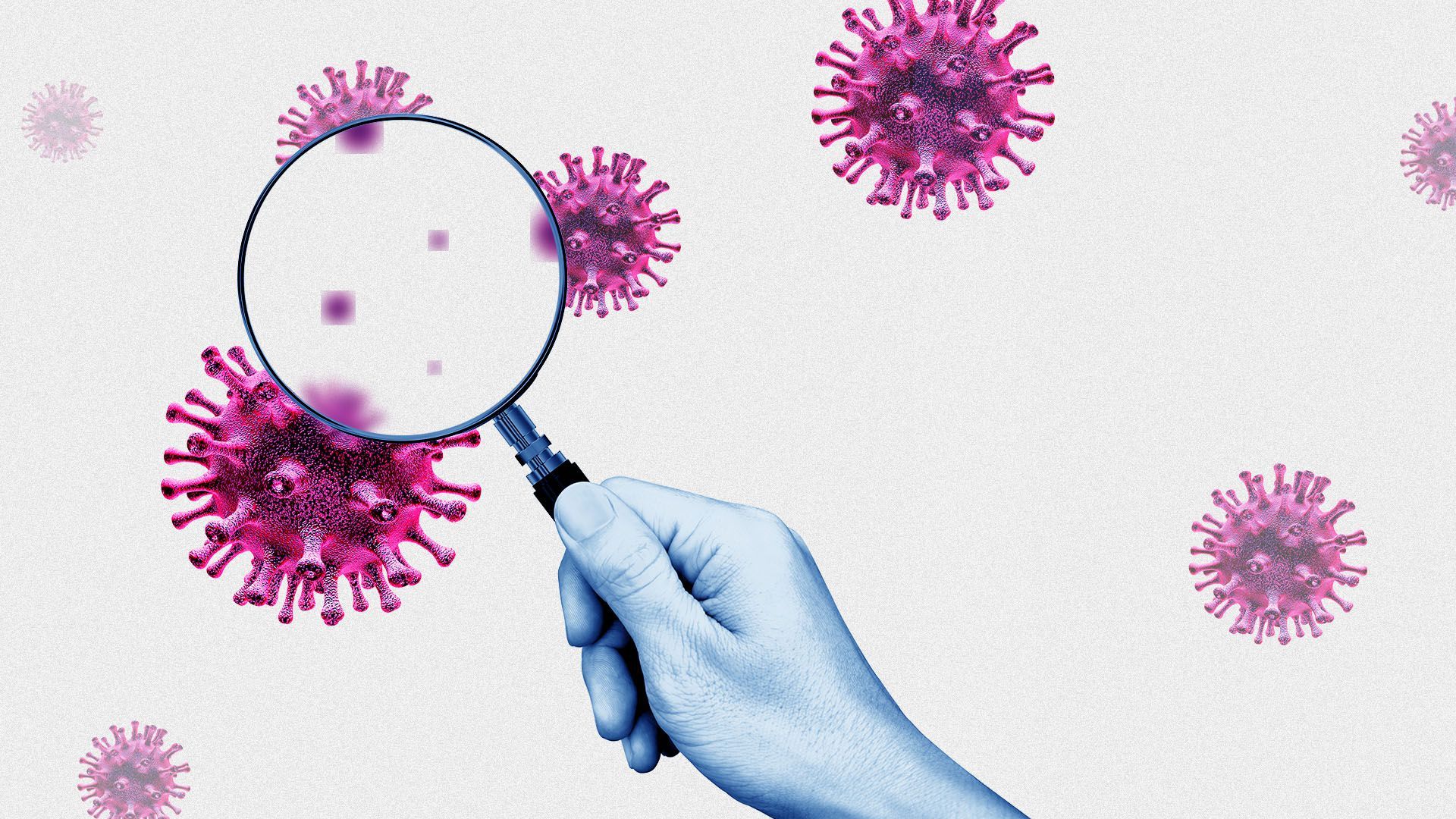 When Columbia Heights resident Sarah Nesbit, 25, lost her sense of smell, she joined more than 4,000 D.C. residents who have contracted COVID-19 despite being vaccinated.
Driving the news: D.C.'s publicly reported data on breakthrough cases offers a unique window into how the pandemic continues to impact vaccinated people, Axios' Chelsea Cirruzzo reports.
Very few states (or even the CDC) are tracking breakthrough cases as closely as D.C.
Besides the telltale loss of smell, Nesbit's symptoms were similar to the common cold. On Aug. 29, she tested positive for COVID-19 and two days later was interviewed by a contact tracer. She has since recovered, she tells Axios.
By the numbers:
Since Jan. 14, D.C. has seen more than 4,000 breakthrough cases, roughly 2,500 of those were confirmed through testing and some 1,500 were self-reported cases.
Overall breakthrough numbers are low: Less than 1% of vaccinated people in D.C. have developed a breakthrough case.
The most recent data shows 330 breakthrough cases the week of Sept. 13, a slight decline from a high of 550 the week of Aug. 23.
What we're watching: Breakthrough data may help D.C. find trends or patterns in who is experiencing breakthrough cases and which vaccine they received.
DC Health tells Axios that breakthrough data collected by contact tracers can help identify whether certain groups are experiencing a lowered immune response to the vaccine, waning immunity, or even that a vaccine was compromised due to inadequate shipping and storage.
Contact tracers are collecting information on vaccine type, lot number, provider, and date of vaccination, which is part of D.C.'s immunization registry, DC Health says.
So far, DC Health has not found any trends related to a provider or location of a vaccine, but they do know this: In September, the delta variant was dominant in a majority of all cases.
Be smart: Vaccines work and vaccinated people still have some protection against the virus, meaning breakthroughs are less likely to result in hospitalization or death, says David Dowdy, an epidemiologist at the Johns Hopkins Bloomberg School of Public Health.
Dowdy also points out that we're seeing more local breakthrough cases than before because more people are vaccinated and the delta variant is so widespread.
"The important thing to look at is not what fraction of all cases are breakthrough cases, but rather how much more likely is it that someone who's not vaccinated will get COVID than someone who is," Dowdy says.
What's next: Mayor Muriel Bowser is encouraging eligible residents, including those with lowered immune systems, to get booster shots to increase their protection.
More Washington D.C. stories
No stories could be found
Get a free daily digest of the most important news in your backyard with Axios Washington D.C..