Jury pay in Minnesota could get a boost from $20 a day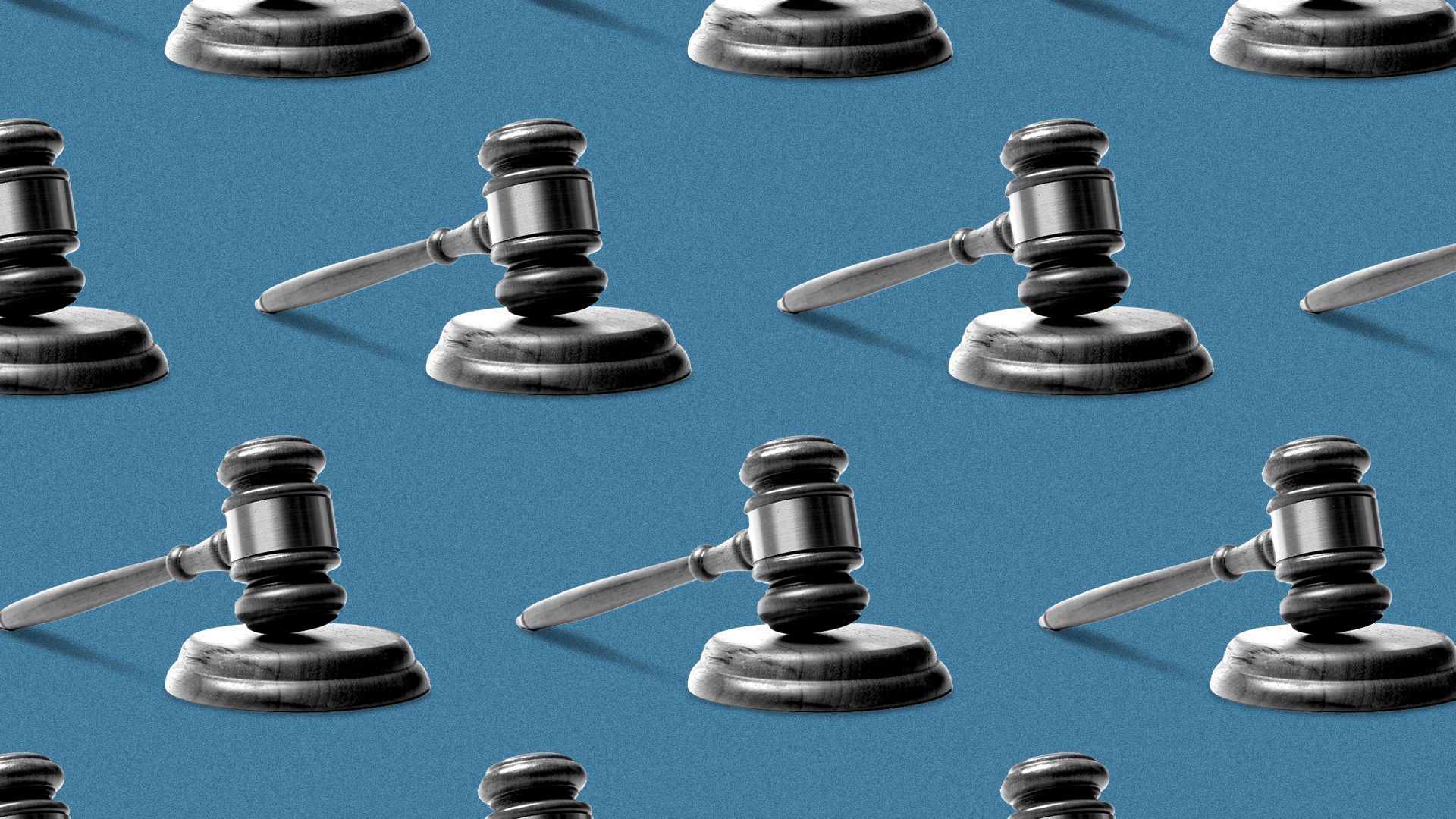 I was on jury duty for Hennepin County last week. It was an interesting and eye-opening experience, and I didn't even make it past voir dire.
Why it matters: For me, serving was part of my civic duty and only a slight inconvenience, since I'm a salaried employee. But for some of the other jurors it significantly disrupted their lives and cost them a week or more of income.
What's happening: I was on a jury panel with a gig worker, whose main source of income is waiting tables. She couldn't collect tips or work her two other gigs.
Plus, she was pregnant and told the judge several more days on a jury would hamper her ability to save up for when her child arrived.
She was eventually dismissed from the trial.
State of play: Minnesota's jury per diems are set by the state's Supreme Court, which doubled them in 2016 to $20 a day. It also raised the per-mile reimbursement from 27 to 54 cents.
Yes, but: That was seven years ago, before rapidly rising inflation. With a $15 minimum wage in Minneapolis, $20 a day is about $100 short of what the lowest-paid workers make in an eight-hour shift.
And the Hennepin and Ramsey County courthouses are in downtowns where parking isn't free.
In Minneapolis, for example, the going rate for a ramp near the government center is $10 a day, though clever commuters know where to find cheaper surface lots.
Metro Transit offers complimentary rides for jurors to the two downtown courthouses, but not everyone lives near a transit line.
Zoom out: Minnesota is about average when it comes to juror per diems, according to an April 2022 report by the National Center for State Courts.
But since that report was published, several states have raised their compensation. Indiana tops out at $90 a day and North Dakota pays $100.
Some states, like Illinois, set a minimum and then give county courts the power to go higher. Illinois' minimum is $4 a day, but Cook County (Chicago) pays $35.
The latest: Minnesota Judicial Branch spokesperson Kim Pleticha said a workgroup plans to make a jury compensation recommendation "very soon," but noted that any increase would depend upon an allocation by the state Legislature.
What they're saying: Rep. Jamie Becker-Finn (DFL-Roseville) authored a bill last session that would have provided $2.6 million annually to raise jury per diems to $50 a day, but it never made it into the Senate omnibus bill.
Becker-Finn said she or someone else will continue to carry such a bill until it passes because it's a matter of fairness.
Some people, she added, are taking pay cuts to sit on a jury, which isn't fair. And when those jurors try to get out of duty for financial hardship reasons, it makes juries less representative.
"You're disproportionately having lower-income folks not really financially able to serve on juries."
More Twin Cities stories
No stories could be found
Get a free daily digest of the most important news in your backyard with Axios Twin Cities.