Here's what Jim Schultz's Minnesota Private Business Council is up to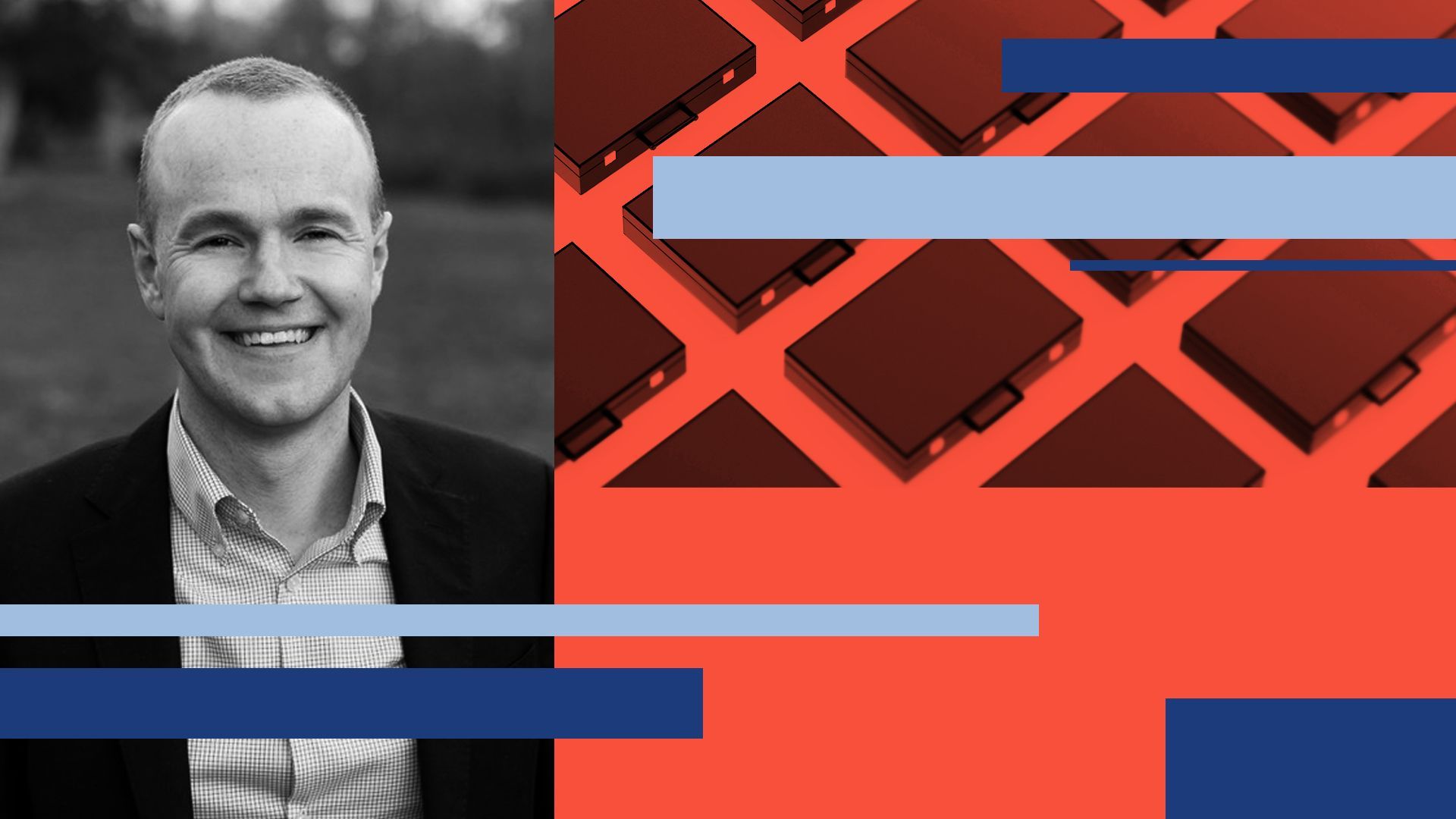 A new political advocacy group representing private businesses is ramping up ahead of 2024.
What's happening: The Minnesota Private Business Council, led by 2022 GOP attorney general nominee Jim Schultz, says it will be an aggressive — and "unapologetically partisan" — voice for business at the state Capitol and on the campaign trail.
What to expect: Schultz said the group, which launched in May, will promote "center-right economic policy." Spending, tax increases, and mandates for businesses approved by the DFL-majority Legislature in the midst of a record surplus will be top issues.
Plus: An eventual political committee will be focused on flipping House Democrats' narrow majority next year.
By the numbers: The group, which counts countertop maker Cambria and beef processor Rosen's Diversified among its dozens of members, has raised about $700,000 in dues since it launched earlier this year.
Existing heavyweights such as the Minnesota Chamber of Commerce and the Minnesota Business Partnership already spend millions on state lobbying and campaigns.
Zoom in: Here's what Schultz has to say about the effort in a recent interview with Axios:
Answers have been lightly edited for clarity.
On why private business need its own lobby group: "The privately held businesses that are our members tend to have a really strong Minnesota footprint and feel the effects of Minnesota policy more acutely [than some publicly held peers]."
"Some publicly traded companies, certainly not all, have certainly [moved to the] left on different things. We're not going to be hostile to any company that's out there. But our companies have an outlook that's center-right on economic policy and views [that] as being critically important."
On a specific policy issue that rankled members: "[The DFL] passed a paid family leave bill that could have been structured fundamentally differently so that it wasn't so incredibly burdensome on small businesses."
On whether they can realistically impact policy given their posture: "We'll do our best to shape public opinion. There's limitations of that in a world where the Democrats have one-party control. But we have a mandate from our members to be aggressive at the Legislature."
How much they'll raise to flip the House: "I think it will be substantial. We're going to not only raise it from our members, but we'll be out there fundraising from the average Minnesotan ... I think it will be seven digits."
On the concern that having multiple GOP- or business-aligned groups could dilute the message — or available money — for Republicans in 2024: "We're going to be working in harmony with anybody who shares our goals. [But] I would say broadly that dollars from donors or ordinary Minnesotans aren't finite. I believe we can substantially grow the pie."
On former gubernatorial nominee Scott Jensen's call for the GOP to rethink its stance on abortion to win: "I'll let Scott speak for Scott on that. Broadly, the issues that I heard about when I was on the campaign trail [were] Minnesota's future for economic growth, the future for jobs in the state, the fact that we continue to have a serious public safety crisis without a serious response from our government. That's where our candidates should be focused."
On a recent CNBC ranking touted by Democrats that names Minnesota a top state for business: "That CNBC ranking is a non-serious ranking. We're something like 39th for cost of doing business, but we get higher because of some of our [quality of] life and social policies. You talk to any business owner out there, and they have to wonder what world CNBC is living in."
More Twin Cities stories
No stories could be found
Get a free daily digest of the most important news in your backyard with Axios Twin Cities.