How Minnesota became a robot hub for manufacturing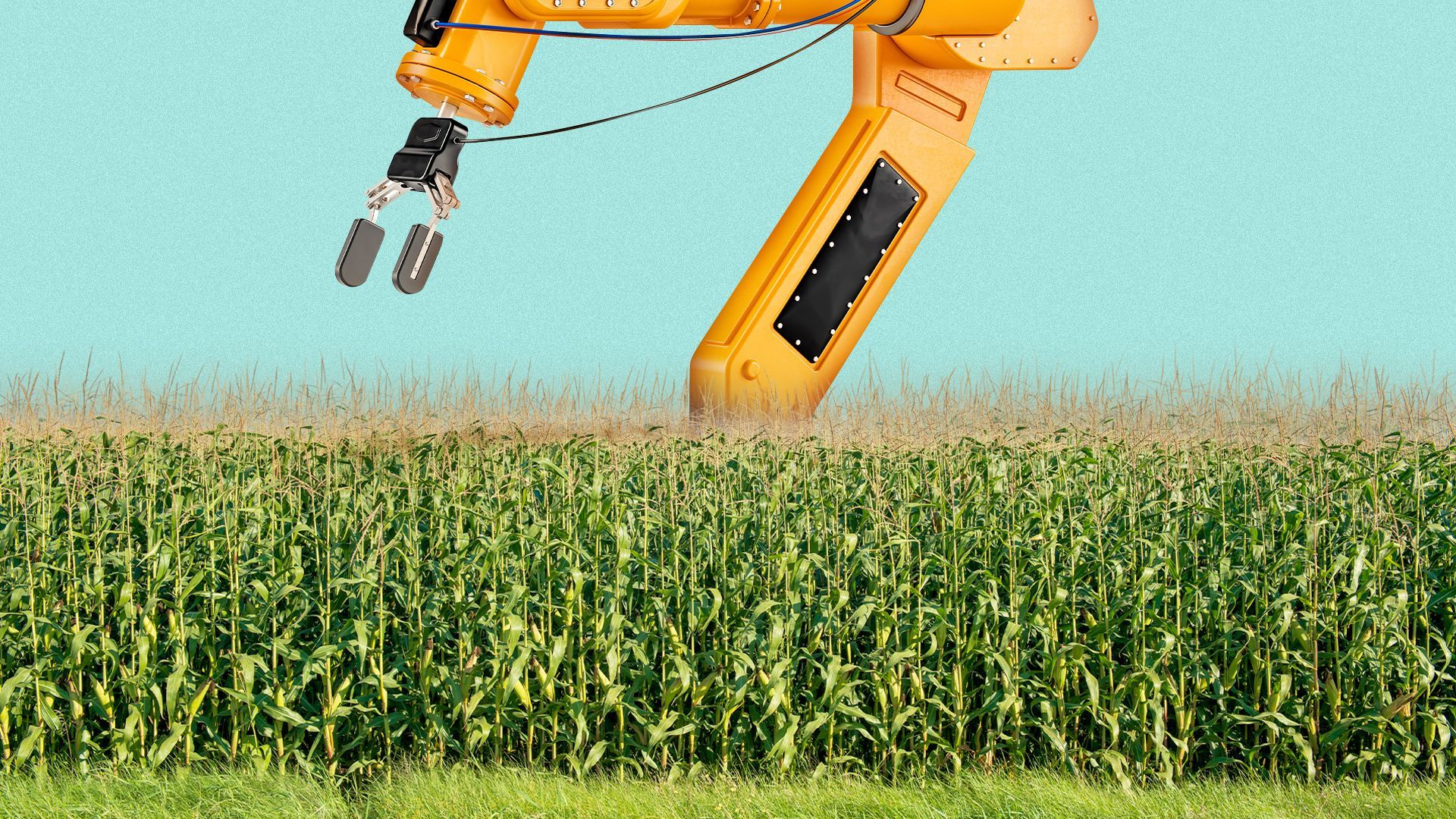 Minnesota is one of the top five states using robots in manufacturing — and local experts say they expect the role to keep growing.
Why it matters: Robots are set to fundamentally change how economies operate, but their impact seems to be based on geography, Axios AI+'s Ryan Heath writes.
The big picture: Robot use is booming in the Midwest — Iowa, Michigan, Kansas, and Wisconsin rounded out the top five —but remains close to nonexistent in other parts of the country, per a new report from the National Bureau of Economic Research.
Driving the local robot use: Minnesota's high concentration of advanced manufacturers, combined with a tight labor market, state deputy commissioner of economic development Kevin McKinnon told Axios.
The presence of Fortune 500 global manufacturing companies — think 3M, Cargill, and Polaris — has fueled the growth of smaller businesses that build, supply, and support robots, he noted.
What we're hearing: Interest is skyrocketing. The Midwest Manufacturers' Association says requests for information related to robotics have quadrupled in the last year, as companies adjust to the ongoing worker shortage.
"Right after the pandemic, [companies were asking], 'How can we bring people in? How can we hire more people?'" executive director Rachel Lolmasteymaugh told Axios. "Now that conversation has changed to, 'We can't find people. How can we bring robotics in?"
Of note: As part of that shift, more relatively small Minnesota companies are now relying on robotics to address efficiency, labor shortages, and workplace safety, McKinnon said.
Yes, but: While smaller companies can reap big benefits, the shift to automation can also present challenges ranging from cost to the need to retrain workers to work with the technology.
Of note: The NBER report found that the machines are "mostly complements to production workers, not substitutes for them."
Another insight: Companies with robots tend to have more human workers than those without, but they often pay their workers less.
McKinnon echoed that finding, saying DEED has seen "no indication that people are losing jobs as a result of companies buying automation equipment."
The bottom line: Robots are contributing to national GDP, but they're not yet turning around America's lagging productivity growth.
More Twin Cities stories
No stories could be found
Get a free daily digest of the most important news in your backyard with Axios Twin Cities.