No "Minnesota spice" as Ann Ahmed's new restaurant Gai Noi brings the heat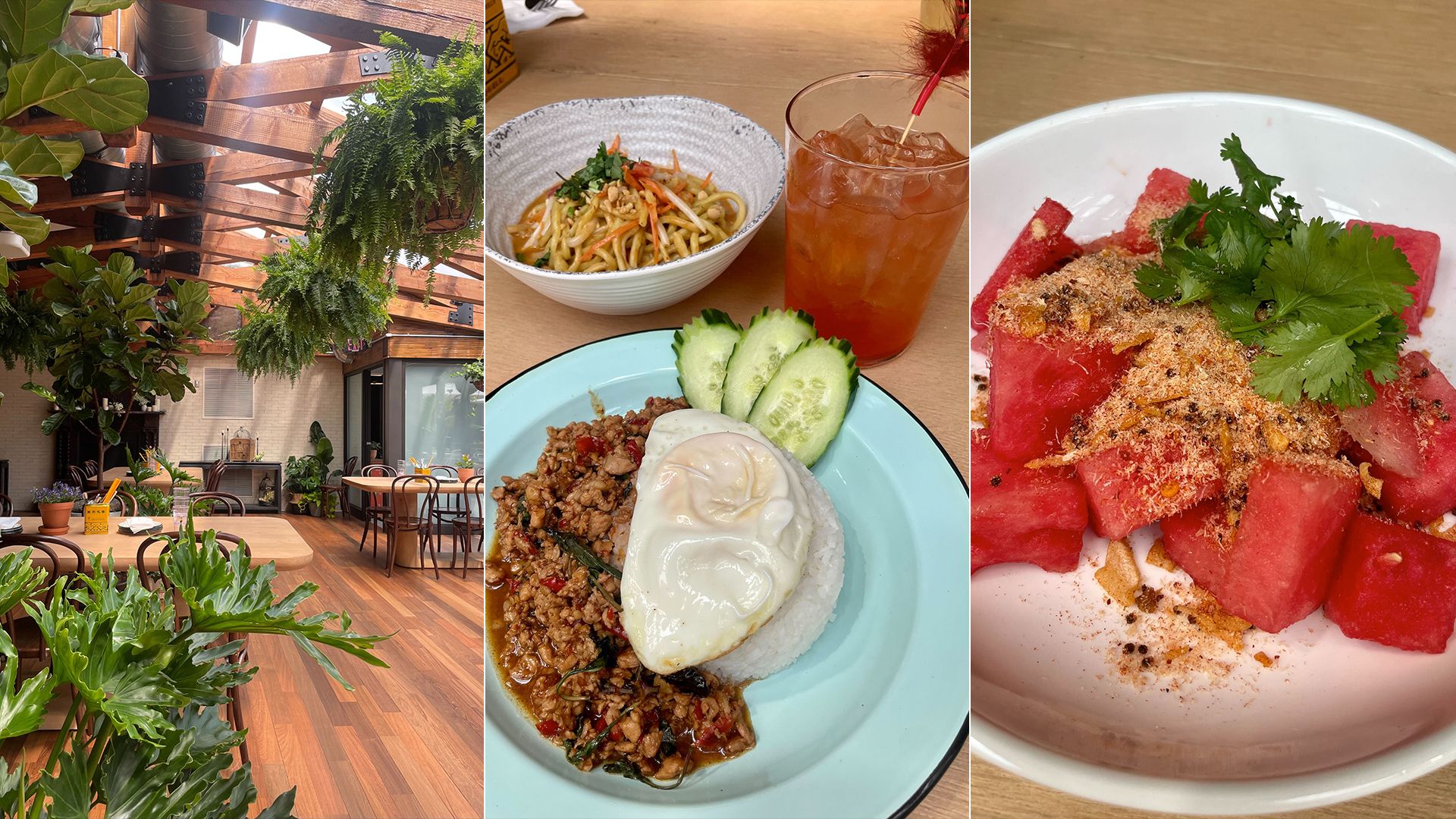 Khâluna and Lat14 chef/owner Ann Ahmed's Laotian restaurant Gai Noi opened on Tuesday with a warning — leave any preference for "Minnesota spice" behind.
Context: Midwesterners aren't known for their love of spicy foods, and some joke that restaurants adjust their spice levels to accommodate those who find black pepper too hot.
The casual eatery in Loring Park has cautioned visitors on social media that the food is meant to be enjoyed spicy.
"Give it a chance before you avoid this delicious heat, do sweat it…..literally, maybe just a little," the post said.
What happened: Audrey, who has lived in Minnesota for seven years but grew up in Houston, visited the restaurant with a lifelong Midwesterner to see if the food brought the heat.
What we ordered: A server recommended the Gai Basil, ground chicken sautéed with garlic, basil and Thai chilis that's reportedly one of the spiciest items on the menu.
We also ordered the peanut noodles tossed in red curry as a milder option and the watermelon appetizer, where the fresh fruit is topped with a hot Tajin-like powder, shrimp flakes and cubed scallions.
To mitigate the potential onslaught of spice, we grabbed light and fruity rum-based cocktails "The Mekong" and "The Jungle Bird Riff" from the bar.
Our thoughts: If one is white bread and 10 is a ghost pepper, we both thought the Gai Basil was about 5.5. The spice was easily tolerable with a glass of water, though it did get a little difficult the more I ate.
The watermelon was a three — the powder was easily balanced by the sweetness of the fruit. The peanut noodles were fantastic, but as expected, had no spice at all.
Tip: Spring for the cocktails. I drank three glasses of water throughout my meal, but the sweet and refreshing drink quenched my thirst better.
Overall: Everything we tried was delicious, but the dishes wouldn't have been as good without that extra kick. Even if you don't like heat, take the risk.
Note: You don't need to look hard to find a mild dish. Less than a third of the entrees were denoted as spicy on the menu.
Details: The two-story restaurant has indoor seating, an open-air patio on the second floor and an enclosed dining room with a glass ceiling.
The family style dishes range from $13 for noodles to $19 for meat skewers. An 18% service charge is applied to every order.
1610 Harmon Pl., Minneapolis. Open 11am-10pm daily, walk-ins only.
More Twin Cities stories
No stories could be found
Get a free daily digest of the most important news in your backyard with Axios Twin Cities.