The biggest art collection you haven't heard of is at Thrivent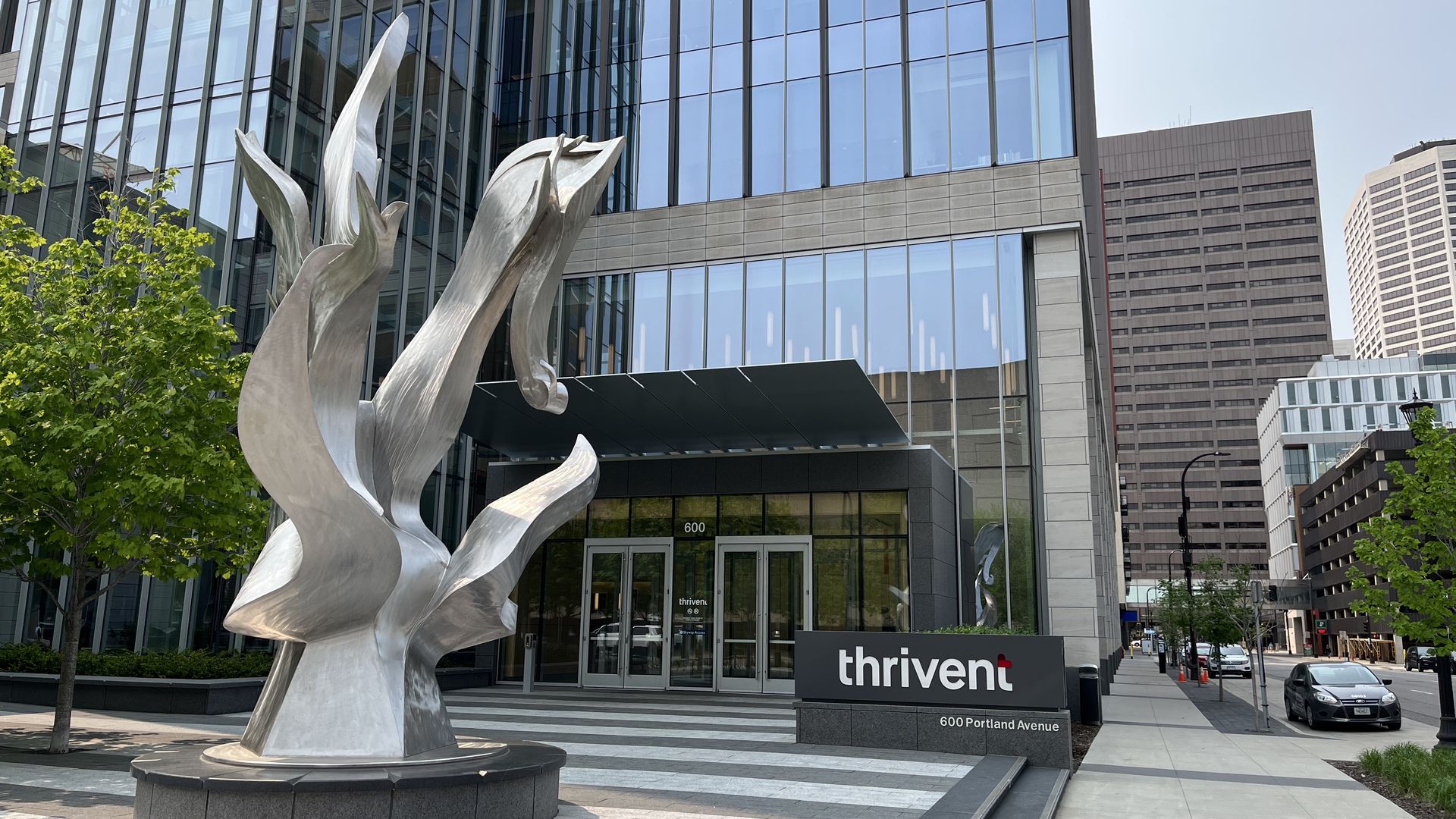 There aren't many people working in Thrivent's new downtown Minneapolis headquarters. But three of them manage a large art collection on display for those who are still coming into the office.
Why it matters: Companies have historically invested in art as way to help get the creative juices flowing in office settings. Corporations also provide business for artists.
Zoom in: Thrivent's corporate art curator, Joanna Reiling Lindell, recently gave Axios a tour of the company's eight-story building on the east side of downtown.
There's a gallery with rotating works that's open to the public by appointment on the skyway level. But contemporary and religious art can be found throughout the headquarters.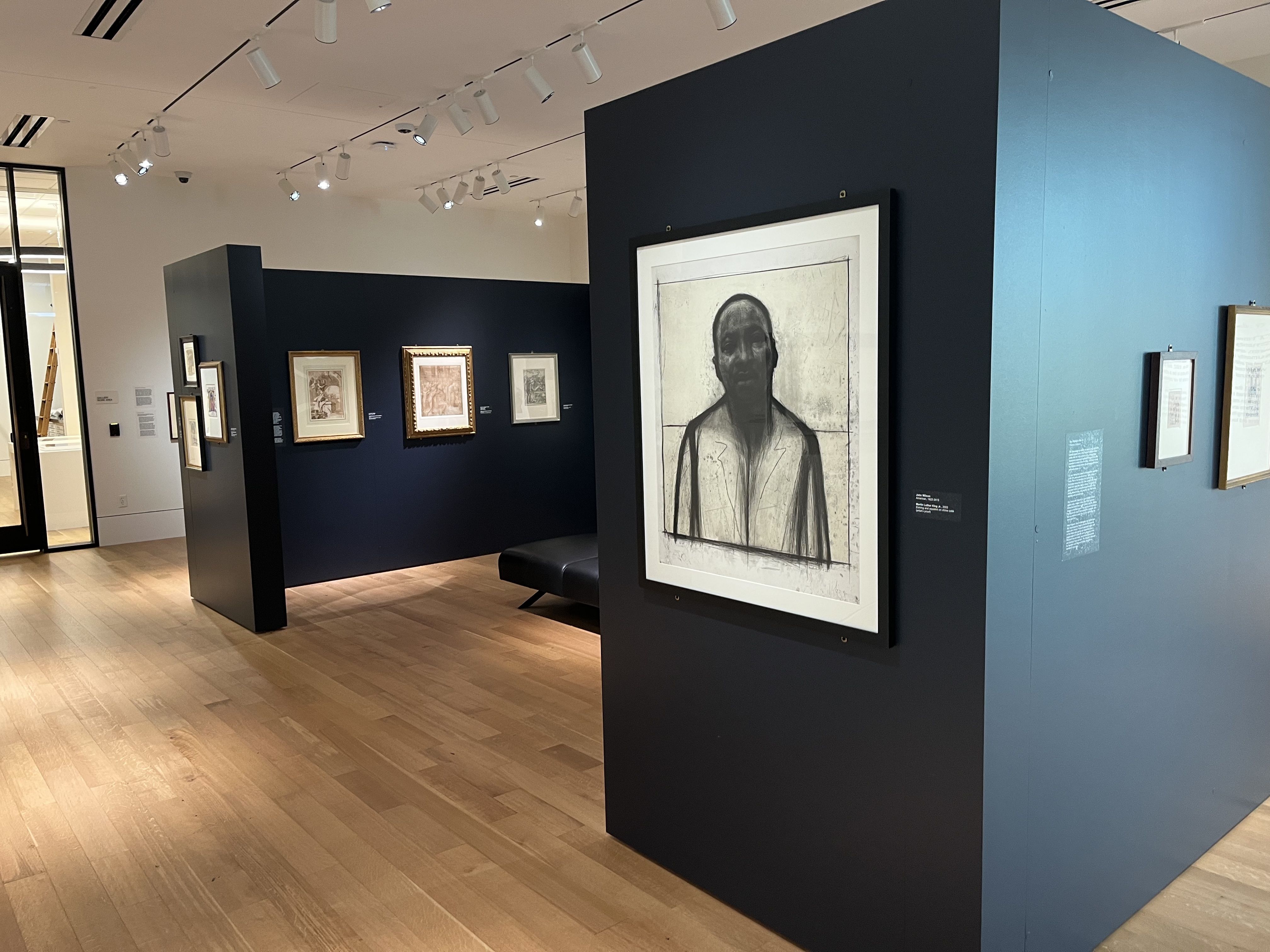 Reiling Lindell commissioned two sculptures for the new building, both visible to the public.
One, "Portrait of a Southern Sky" by Ball-Nogues Studio, hangs from the top of the transparent staircase on the east side of the building and lights up at night. The other is called "Rising," by Richard Hunt, and it sits on the street level.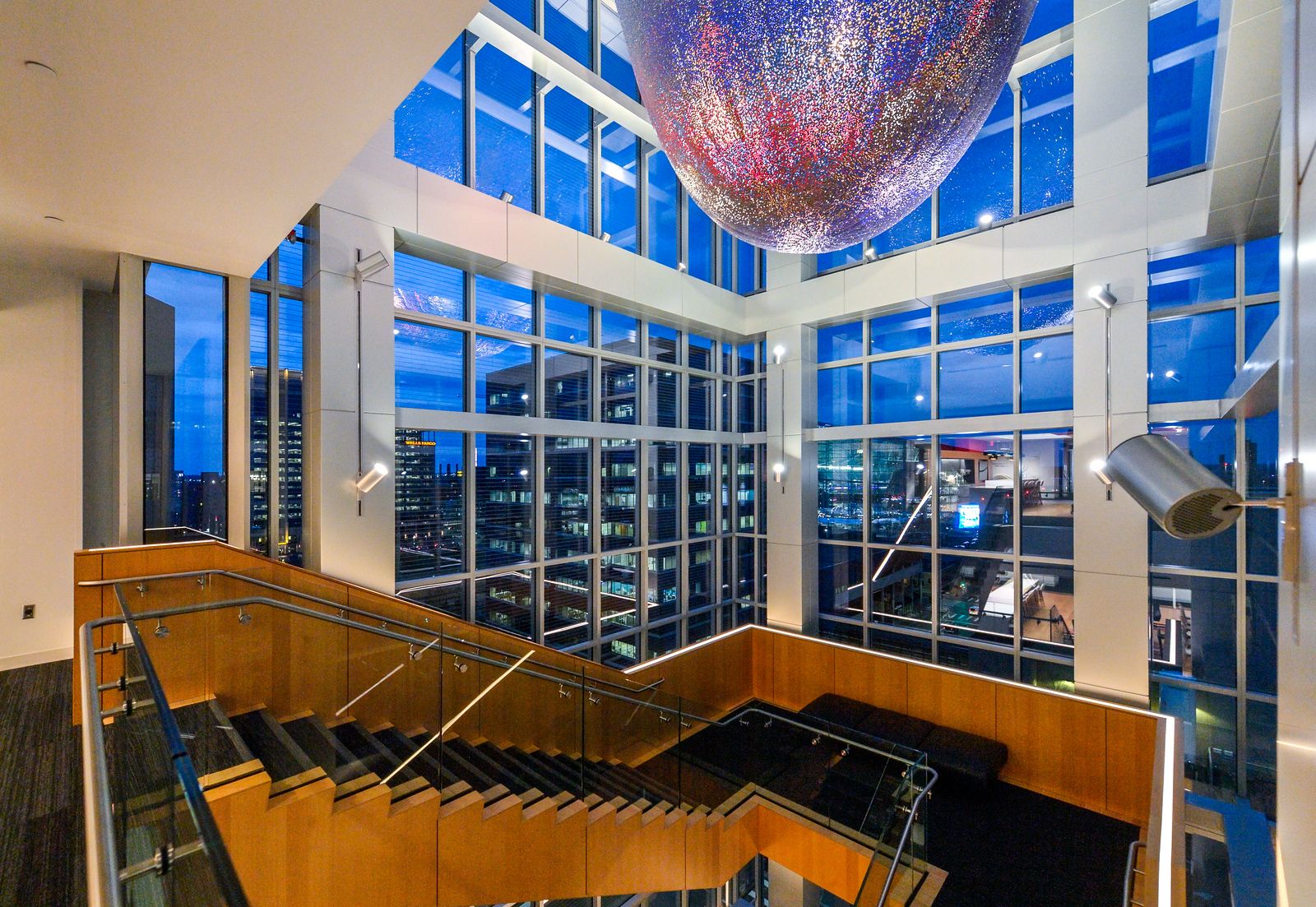 The big picture: Thrivent is rare among Minnesota's Fortune 500 companies. It has a curator and two full-time staff members working under her, while few others in town have even one curator, Axios confirmed by asking companies and industry experts.
At least one exception is General Mills, which has a part-time curator, Lisa Melander. Melander previously had the same position at Target, but that position no longer exists, according to the company.
Zoom out: Plenty of large corporations nationally — particularly banks — have sizable collections and in-house curators.
Between the lines: With the rise in remote work, office spaces are much emptier than they were pre-pandemic.
At Thrivent, for example, the headquarters was built for 1,000 employees, but even on the best day — Wednesday — only about 20% of staff come into the office.
What they're saying: With emptier office spaces, many corporations have stopped collecting art and instead focus on managing the pieces they already have, Kimberly Maier, executive director of the Association of Professional Art Advisors, told Axios.
Thrivent has a collection of 2,000 pieces, including religious objects dating back 800 years. Reiling Lindell recently moved the entire collection from the company's old headquarters to its new one.
She has also been sharing art with employees via a video series and holding in-person events with artists at the headquarters.
The bottom line: Thrivent said it's committed to its collection because it's a "genuine expression of our purpose and values."
"They have major work and it needs to be cared for," Maier said of Thrivent.
More Twin Cities stories
No stories could be found
Get a free daily digest of the most important news in your backyard with Axios Twin Cities.