How to hunt for the elusive morel mushroom in Minnesota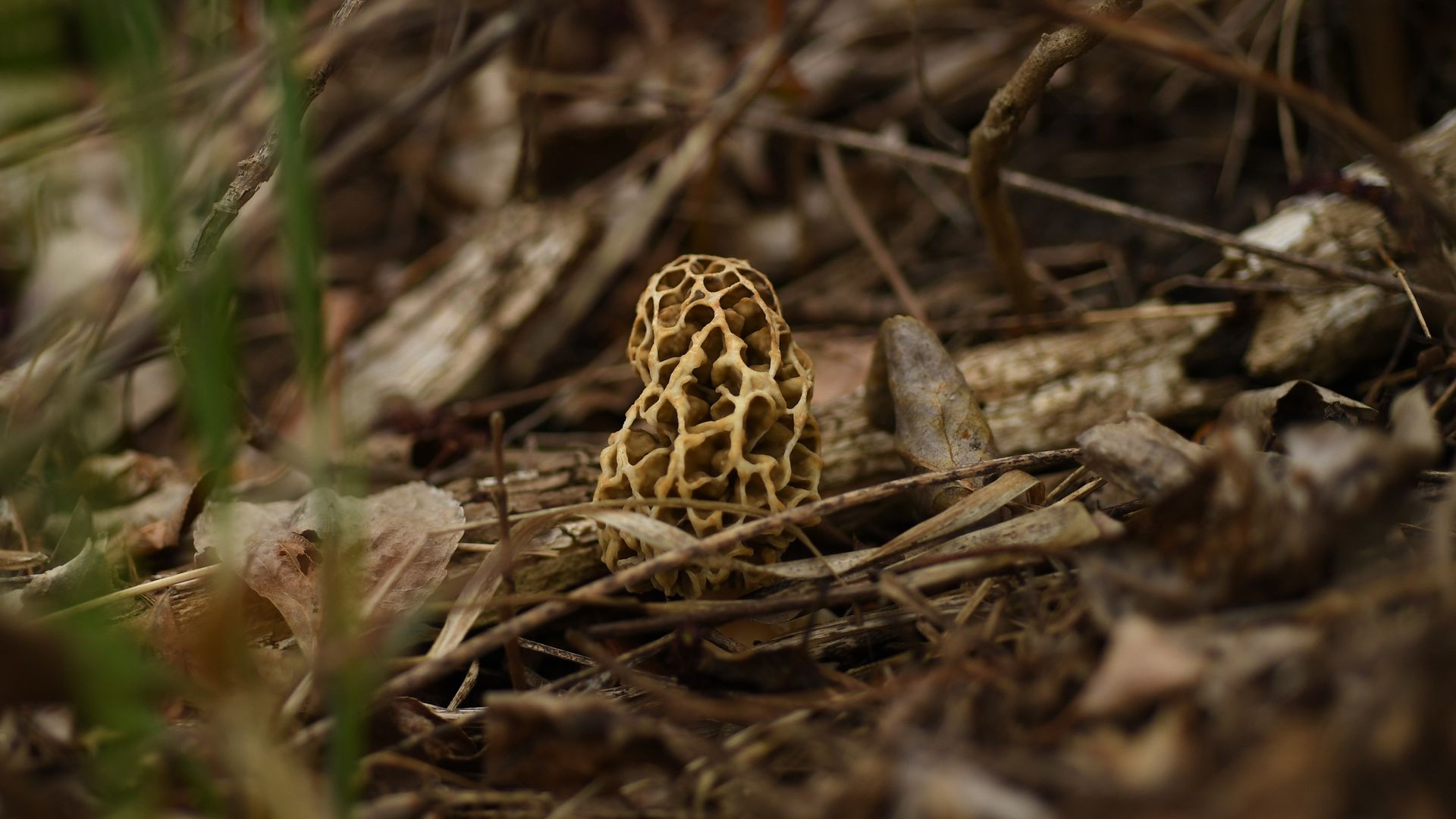 The weather is warm, there's been plenty of rain and lilacs are blooming; it's officially morel hunting season in Minnesota.
Catch up quick: Morels are wild mushrooms with an earthy, nutty flavor and meaty texture that make them a hot commodity with chefs, retailers and enthusiastic hunters.
Yes, but: Because they're nearly impossible to grow indoors and only pop up for a few weeks each year, the fungi fetch a high price; some local grocery stores are charging $70 to $80 per pound, Axios found.
Why it matters: The rare mushrooms can be found in the Twin Cities, and anyone can forage them. Hunting is a fun way to explore the outdoors with a delicious (and free) reward.
Audrey spoke with longtime morel hunter and University of Minnesota extension educator Gary Wyatt for tips and tricks.
What to know: Morels are often seen in the Twin Cities through May, though northern Minnesota could see them through June.
The yellow or brown fungi can range from pinky- to softball-size and are hollow inside with a brain-like cap. Two or three days after rain is the best time to hunt, Wyatt said.
Where to look: Scope out your yard first (you never know!), then check out a park. Minnesota law allows casual hunters to forage in state forests for personal use, but you'll need a permit if you're hunting with the intent to sell your stash.
Like most fungi, morels frequently pop up around or under dead wood, especially elms; look for trees losing their bark, Wyatt said.
What to do: Sustainably harvest by carefully pinching or cutting the stem right above the soil to keep some of the microbes in the ground. Morels often grow in close proximity, so if you find some, check for more nearby.
Ideally, haul them out in a mesh bag so that spores can be spread throughout the forest as you go.
Mushrooms have a short shelf life. Once you bring them home, experts recommend eating or drying them within three days to ensure safety.
Reality check: Be careful you're not harvesting "false morels," which also have a brain-like cap but are solid and look reddish.
If it's hollow, you can swallow. As with all mushrooms, "when in doubt, throw it out."
Tip: Morels aren't the only edible plants you can find in the forest or your own backyard.
What's next: If you've developed a love for mushrooms, experienced and new hunters can join the Minnesota Mycological Society for $20/year.
The group hosts weekly guided "mushroom forays" within an hour of the Twin Cities on Saturdays, including an open-to-all morel hunt/fundraiser on May 20.
More Twin Cities stories
No stories could be found
Get a free daily digest of the most important news in your backyard with Axios Twin Cities.