St. Paul weighs stricter gun storage requirements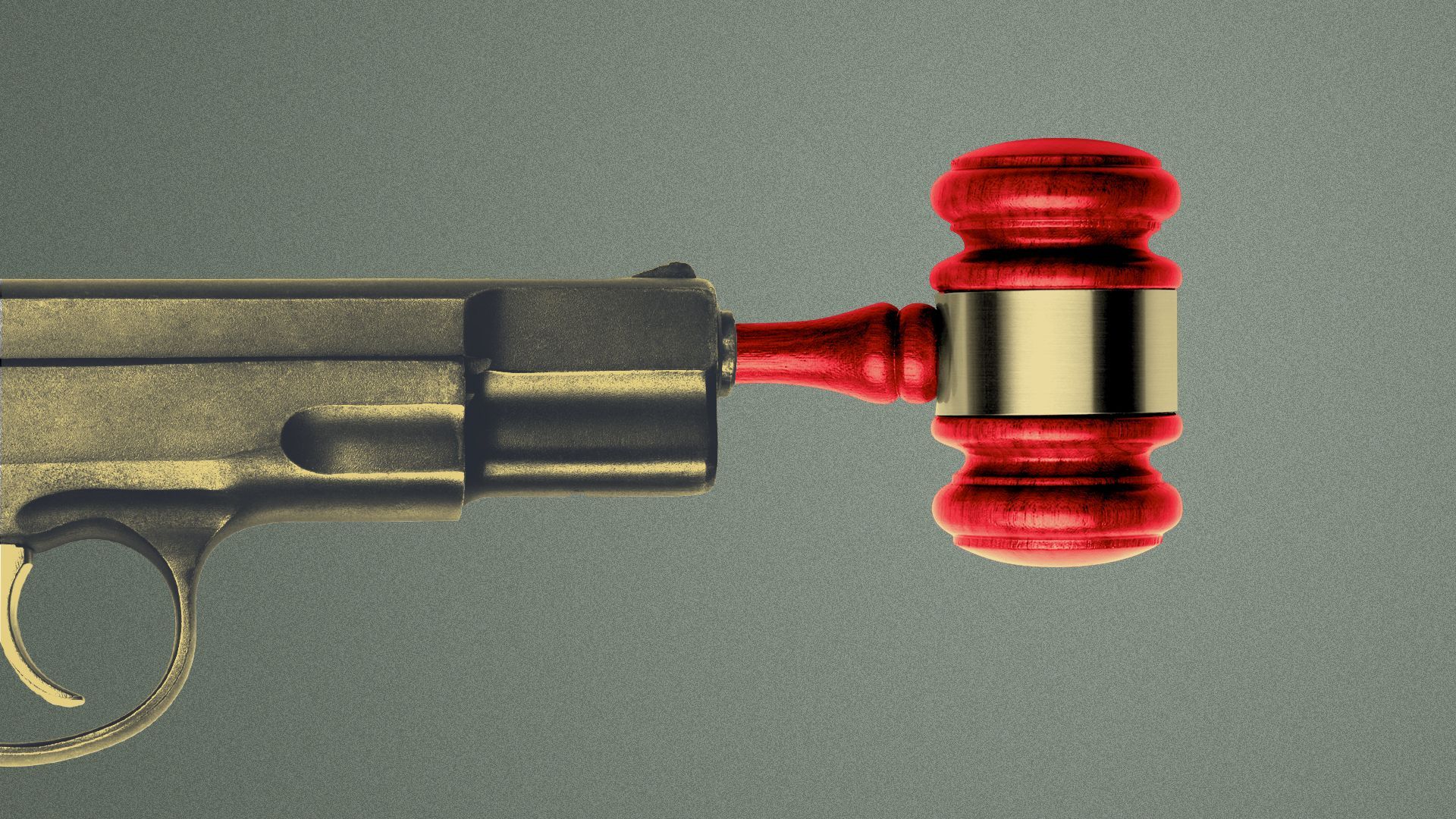 A St. Paul proposal to significantly tighten gun storage rules within city limits is already facing the threat of a legal challenge.
What's happening: A draft amendment, formally introduced at the city council yesterday, would prohibit gun owners from leaving a firearm unattended and unsecured without a locking device in a car or other place where it could be accessed by someone else.
Ammunition would need to be stored separately, in such a way that it "is not readily available."
The big picture: While gun violence is down in St. Paul year over year, injuries and homicides rose steadily between 2020 and 2022. Law enforcement officials say stolen guns, especially from cars, are a big part of the problem.
Close to two-thirds of the 150 stolen firearms recovered by St. Paul police since 2020 over that time frame were taken from unattended vehicles.
What they're saying: "This change makes clear what we're trying to achieve: Fewer stolen guns, resulting in fewer firearms illegally discharged and fewer gunshot victims," St. Paul Police deputy chief Paul Ford told the council.
The other side: Rob Doar, senior vice president of government affairs for the Minnesota Gun Owners Caucus, called the proposal "ineffective [and] unconstitutional," arguing that it would violate Minnesota laws preventing local governments from preempting state gun laws.
He said the group, which supports other efforts to reduce gun violence, would file a legal challenge "immediately" if it passed.
The intrigue: The council amendment adds the rules into city code related to discharging of guns, something that local governments do generally have jurisdiction over.
Mayor Melvin Carter defended the approach Tuesday, saying the measure will "pass both a common sense and a legal test." Doar said he believes the restrictions still wouldn't pass constitutional muster.
Context: Current state law doesn't mandate gun locks or specific storage standards, though it does make it illegal to negligently keep or leave a loaded firearm in a place where a child could access it.
A gun storage proposal at the state Legislature that's similar to the St. Paul measure is not expected to pass this year.
Of note: Carter said that while he's unaware of any Minnesota cities with a storage rule on the books, some in other states have adopted ordinances with the same goal.
A spokesperson cited Seattle, Davis, Calif., and Washington, D.C. as examples.
What's next: The amendment, sponsored by Council Members Rebecca Noecker, Jane Prince and Nelsie Yang, is scheduled to get a public hearing on April 26. A vote could follow a week after.
What we're watching: Carter says he also wants to ban guns at the city's recreation centers following several shootings at the sites this year.
He told reporters Tuesday that he's still exploring whether that change could be made at the city level or if it would require action from the state Legislature.
More Twin Cities stories
No stories could be found
Get a free daily digest of the most important news in your backyard with Axios Twin Cities.