Tips for growing a pollinator garden in the Twin Cities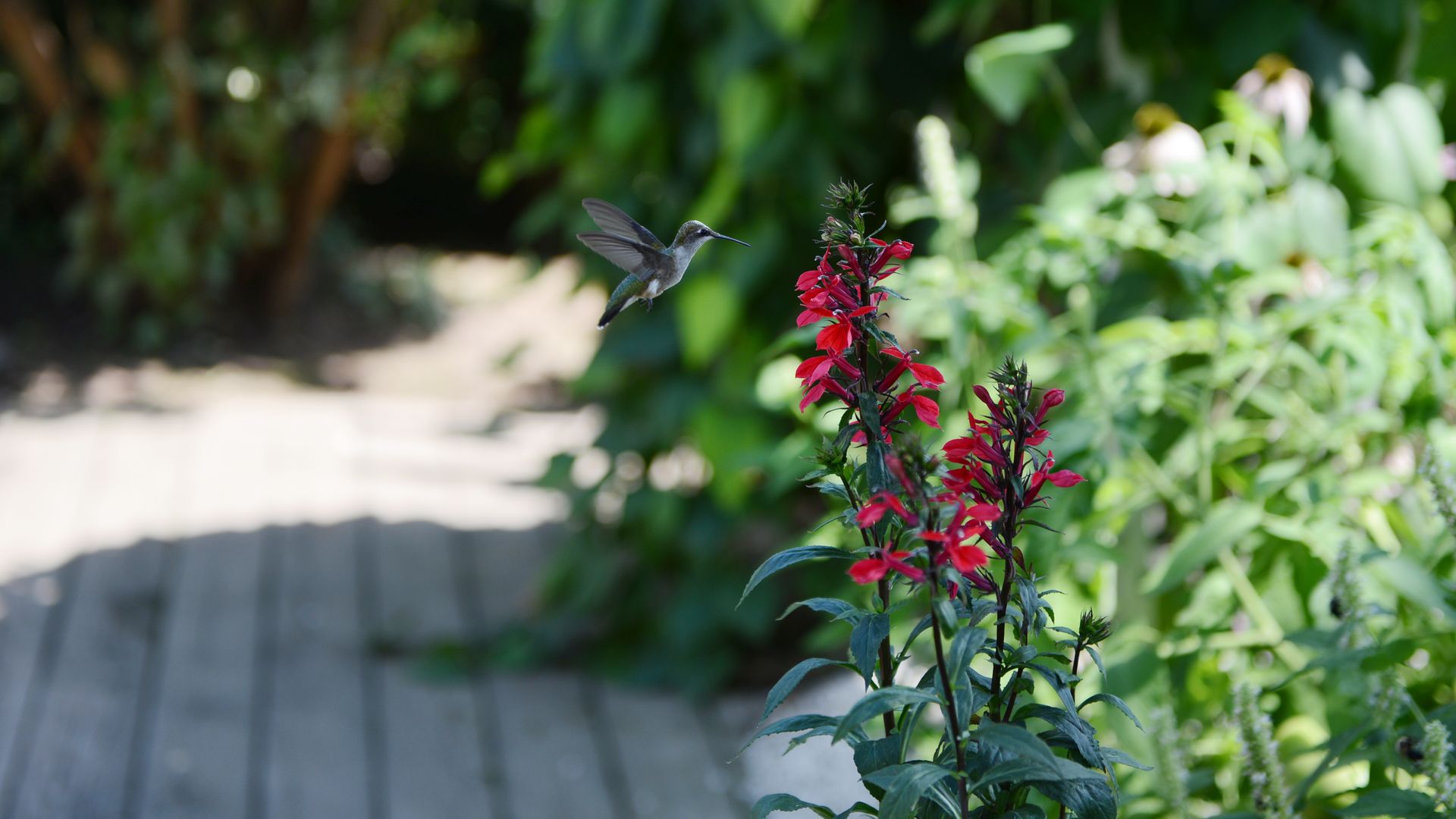 You don't need acres of land to make your yard a welcoming place for pollinators like butterflies and bees — even apartment dwellers can create an eco-conscious garden.
Why it matters: As urban sprawl reduces the natural landscape, it's critical to reintroduce a rich source of food to pollinators, whose populations are declining, experts at Bachman's Garden Center tell Axios.
How it works: Native plants provide nectar, pollen and seeds for pollinators and other critters.
Multiple plants in a backyard or one on an apartment overlook can make a difference by creating stopping points for insects along the way, Bachman's horticulturist Heather Johnson says.
Flashback: The trend picked up steam during the pandemic, as people had more time to spend in the garden, Johnson says.
"Anyone who worked from home was sitting at their desk, looking outside at their yard and wanting to take more onus of that and take more pride in it."
Be smart: If you want to get started, below are the native plants Johnson and Holly Sunder, senior buyer for perennials and native plants, are most excited about this season.
🌸 Wild Bergamot
Why they love it: In addition to having a great smell and leafy purple flowers, the low-growing perennial is ideal for low-hovering insects, Johnson says.
Species name: Monarda fistulosa
Height: 2 feet
💫 Shooting Star
Why they love it: This early flower blooms from the beginning of May through June, helping create a food source for when pollinators are emerging from dormancy, Sunder says.
Species name: Dodecatheon
Height: 20 inches
🌺 Cardinal Flower
Why they love it: Several species of butterflies and moths lay their eggs on the bright red flower — plus it provides pollen and nectar, Sunder says.
Species name: Lobelia cardinalis
Height: 4 feet
Editor's note: This story has been corrected to reflect that wild bergamot grows to the height of 2 feet, shooting star to 20 inches, and cardinal flower to 4 feet.
More Twin Cities stories
No stories could be found
Get a free daily digest of the most important news in your backyard with Axios Twin Cities.