State Office Building project is double the price of new space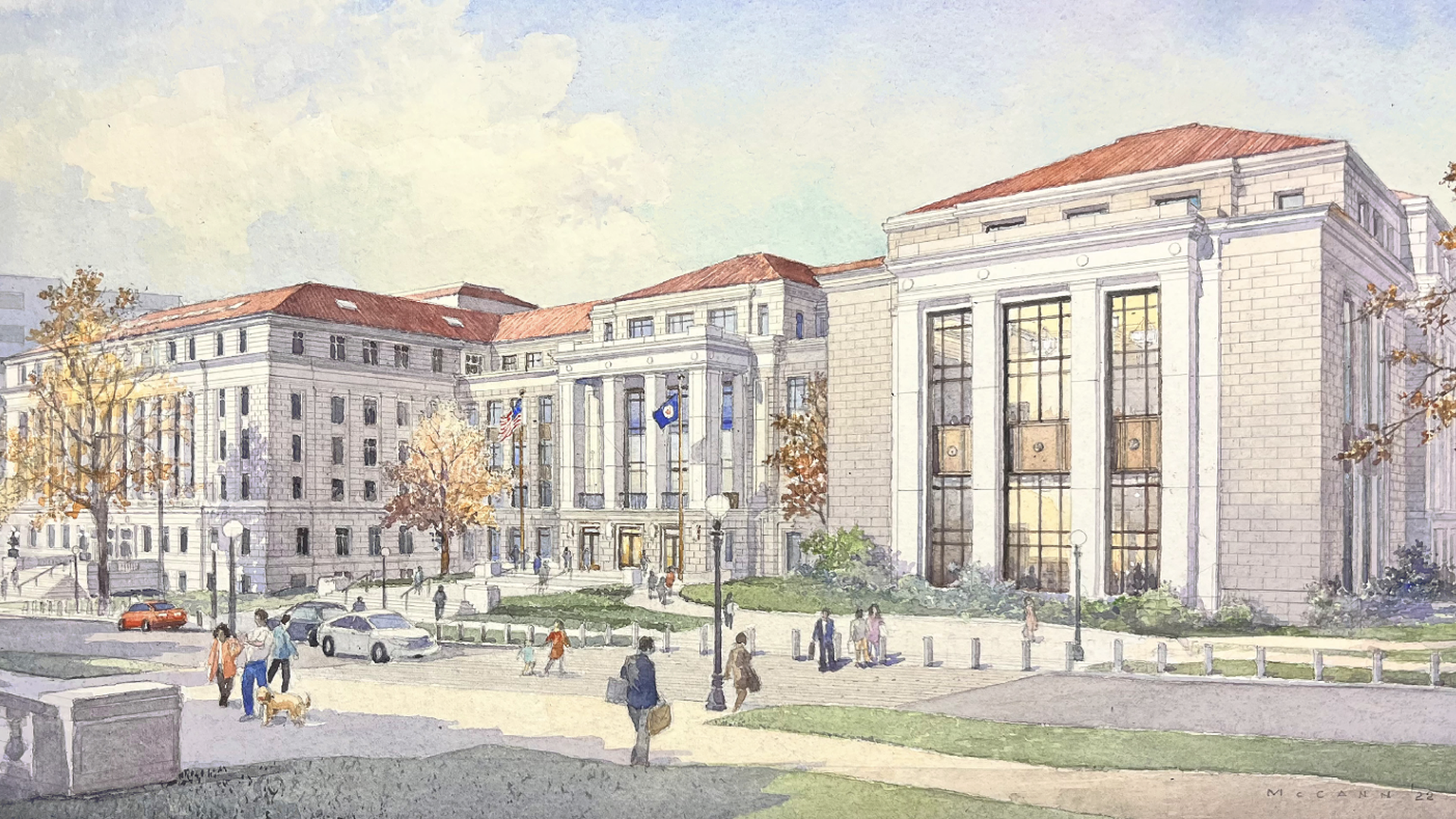 Minnesota lawmakers have signed off on a renovation and expansion of the State Office Building that will cost twice what it would to just tear it down and rebuild.
State of play: A House committee on Dec. 21 approved a $498 million makeover to the 1930s-era State Office Building, which officials say has infrastructure problems, lacks security and accessibility, and is too small.
The project will rehab the existing 290,000-square-foot building and add 166,000 square feet, for a total of 456,000 feet.
Why it matters: $500 million is a lot of taxpayer money.
By the numbers: A review of recent construction projects in the Twin Cities, as well as one industry estimate, shows that the state will pay more than double the cost of new construction prices and nearly four times that of an ongoing historic rehab project in Minneapolis.
The estimated construction cost for high end office space in the Twin Cities is $480 per square foot, according to data provided by commercial real estate firm JLL. The state office building project would cost $1,092 per square foot.
The construction manager for the project will be Kansas City-based JE Dunn, which also was part of the cost estimating team.
What they're saying: House Republicans have objected to the plan and former Minority Leader Kurt Daudt (R-Zimmerman) called the budget "egregious."
Details: The State Office Building project is more expensive because it's unique, Wayne Waslaski, director of real estate and construction services for the state, told Axios.
It has several large auditoriums, will meet high energy efficiency standards, and will abide by wage and equity and inclusion requirements, Waslaski said.
The renovation must follow guidelines set by the Capitol Area Architectural and Planning Board, including expensive granite siding.
That means tearing down the current building would also be costly, since the new building would need granite siding.
Between the lines: A tear-down and full rebuild is also prohibited by the 2021 state government spending bill that paved the way for the renovation. That measure passed both chambers with bipartisan support.
The state could have opted to just deal with infrastructure issues on the existing building at a cost of $255 million, but that wouldn't address the accessibility and safety issues, former House Majority Leader Ryan Winkler (DFL-Golden Valley) said.
Reality check: Other comparable projects also have unique and expensive problems. And most of them include land acquisition costs.
What we're watching: Work on the project is expected to begin this summer and is slated for completion ahead of the 2027 Legislative session.
What $500 million buys you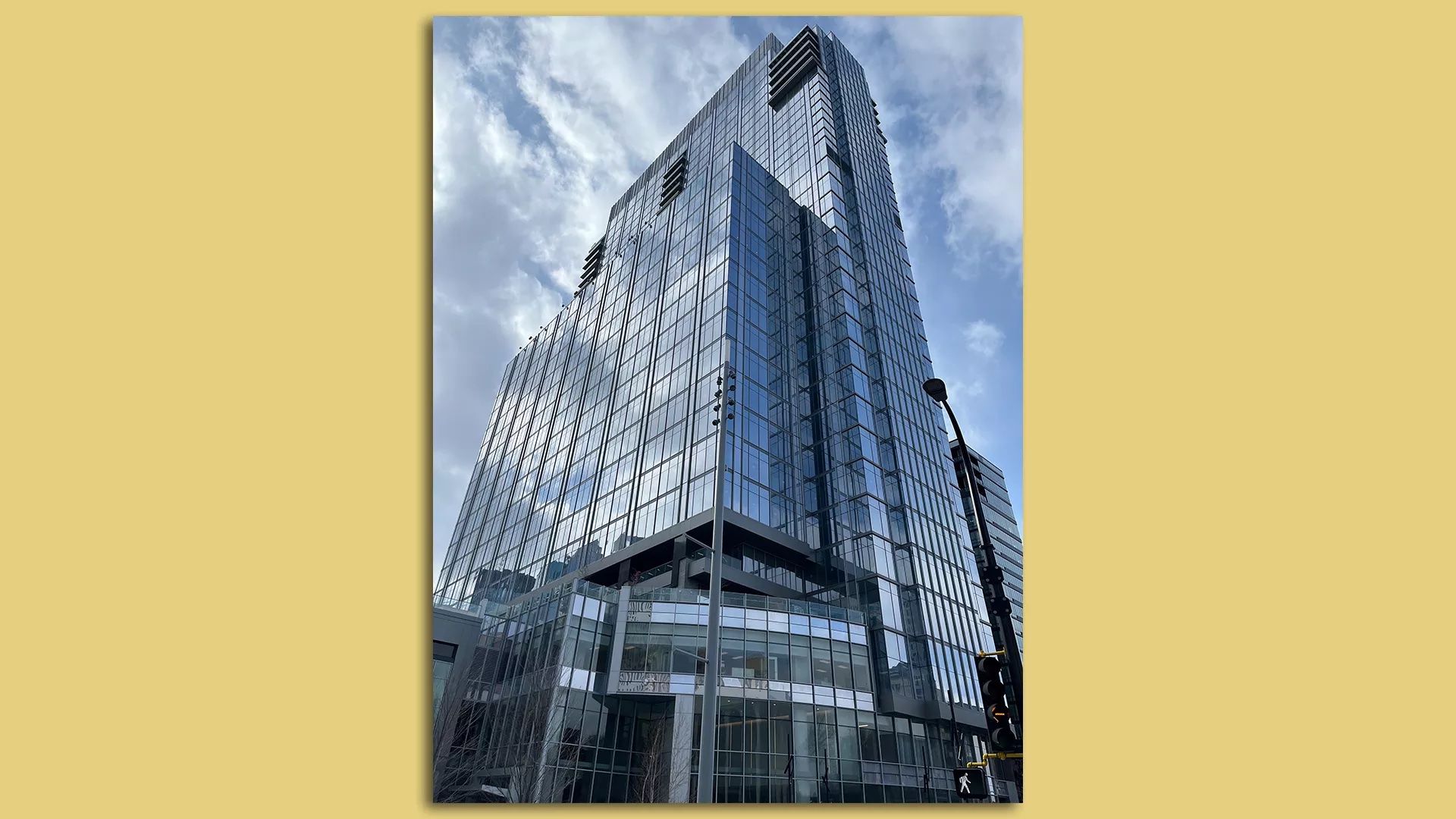 For the price that Minnesota will pay to renovate and expand the State Office Building, it could build a 37-story luxury tower with 531,000 square feet of office space, a Four Seasons Hotel, 20 condos and a Gavin Kaysen restaurant.
That's what the new RBC Gateway Tower in downtown Minneapolis includes, and it cost $480 million to build, according to city estimates.
Zoom in: Here's a look at three new projects that cost a fraction of what the state is spending on its office building.
Another historic rehab: The Dayton's Project is a conversion of the former 1.2 million-square-foot Dayton's department store in downtown Minneapolis into office and retail space. The total cost was estimated at $350 million by developers, which is about $300 per square foot.
Another government building: The new, 370,000-square-foot Minneapolis Public Service Center in downtown Minneapolis was built at a cost of $195 million, or $527 per square foot.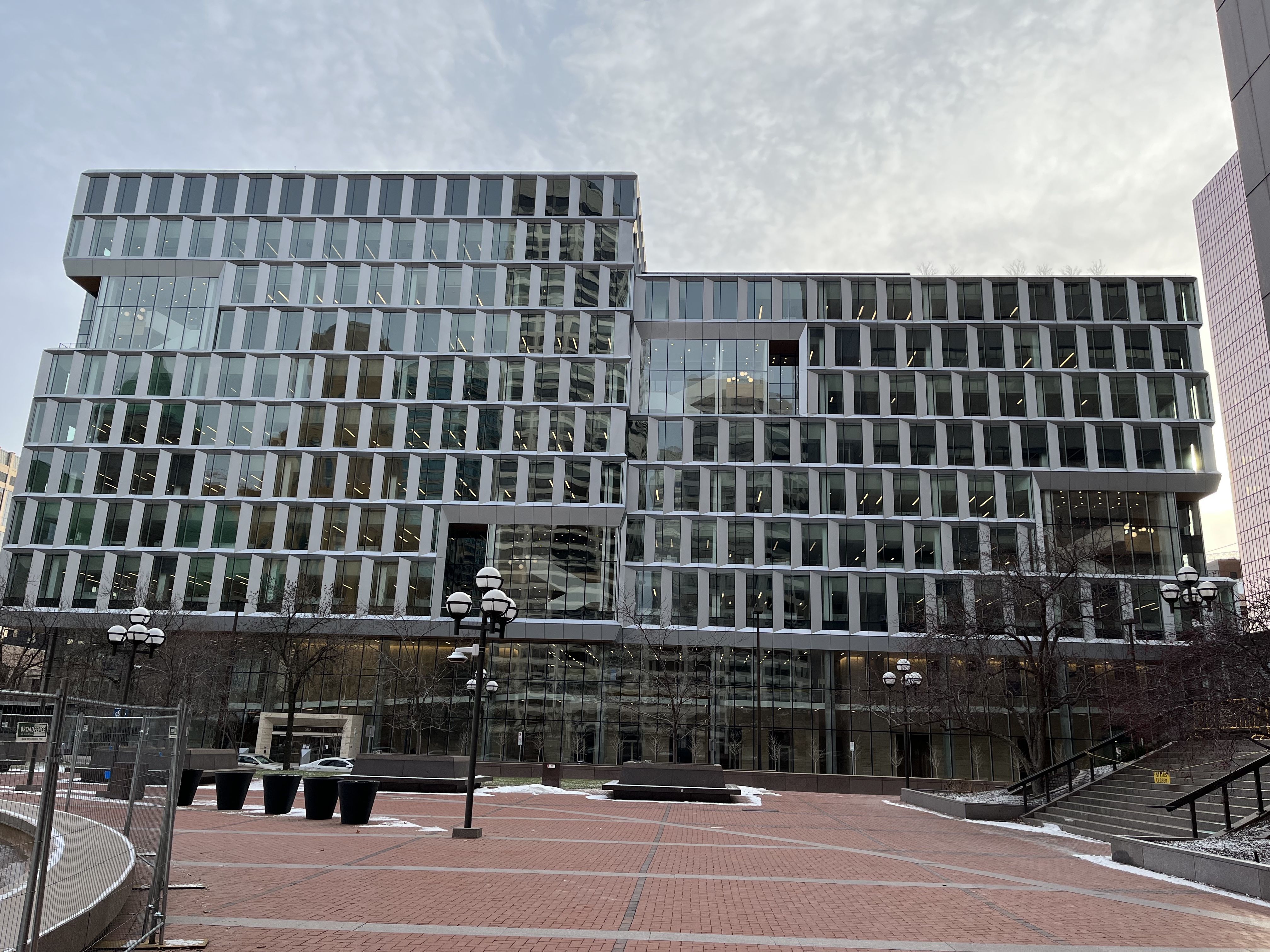 Another owner-occupied building: Thrivent Financial built a new, 264,000-square-foot Minneapolis headquarters at a cost of $125 million, or $473 per square foot.
Of note: These projects started construction within the last five years. Construction costs have risen since then. A recent Mortenson report said construction prices in the Twin Cities rose 8.7% in the last year alone.
More Twin Cities stories
No stories could be found
Get a free daily digest of the most important news in your backyard with Axios Twin Cities.