The storm chasers are out in the Twin Cities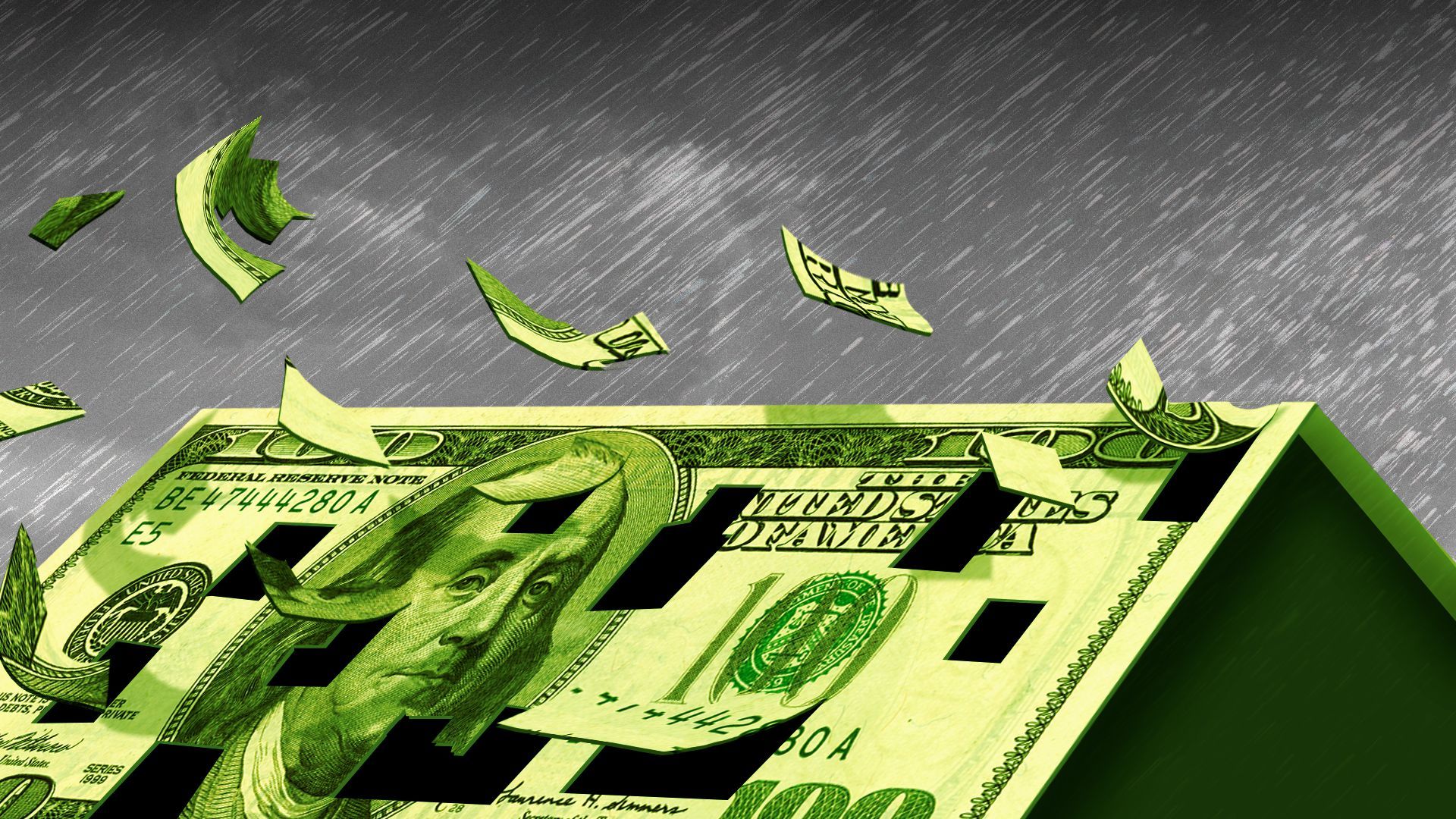 If you live in an area that got hit by last week's hailstorm, you might be getting bombarded with Facebook ads, phone calls and door-to-door "storm chasers."
How it works: Roofing companies follow reports of hail and canvass neighborhoods, aggressively trying to get you to sign a contract with them to replace your roof.
Yes, but: Mark Kulda, vice president of public affairs for the Insurance Federation of Minnesota, warned that these sometimes unscrupulous outfits will charge as much as three or four times what it should cost to replace a roof, while using low-quality materials and doing a poor installation job.
Why it matters: While insurance companies pick up the tab for new roofs, they eventually pass along the costs of those higher claims in the form of raised premiums for all policyholders, he said. To put it simply, $40,000 claims for what should be $15,000 roofs will add up.
Kulda said average Minnesota homeowner premiums jumped from $368 a year in 1998 to $1,400 in 2016. Minnesota went from the 35th highest premiums in the U.S. to the 14th.
Zoom out: This trend has become a crisis in Florida, where similar schemes have forced dozens of insurance companies "to shut their doors, drop customers, raise rates or flee the state," NBC News reports.
The other side: Door-to-door canvassers provide a service to homeowners who can't or don't want to go up on their roof to assess for damage, said Tracy Dahlin, chair of the board of Contractors Association of Minnesota.
She said insurance premiums are rising because homes — and their roofs — are being built bigger, and because construction materials and labor costs have been exploding.
The intrigue: While last week's hailstorm seemed bad, thus far it hasn't resulted in claims anywhere near the wind and hailstorm that hit the north metro in 2017, causing $3.2 billion in losses. That remains the most damaging storm in state history, per IFM.
In the event that your home was damaged from a storm, the Minnesota Department of Labor and Industry has these tips for hiring a contractor.
Be careful what you sign. Contractors do not need written authority to go on your roof or to call your insurance company. If they ask you to sign something, it is most likely a "price agreeable contract" that binds you to the contractor, pending insurance company agreement.
Resist high-pressure sales tactics used by the first contractors that appear at your door after a storm.
Talk to neighbors, family, friends and coworkers to get a referral for a contractor they like.
Make sure the contractor has a valid state license.
Check with the Better Business Bureau for any reported problems with the contractor.
More Twin Cities stories
No stories could be found
Get a free daily digest of the most important news in your backyard with Axios Twin Cities.