The vaccine mandate and 3M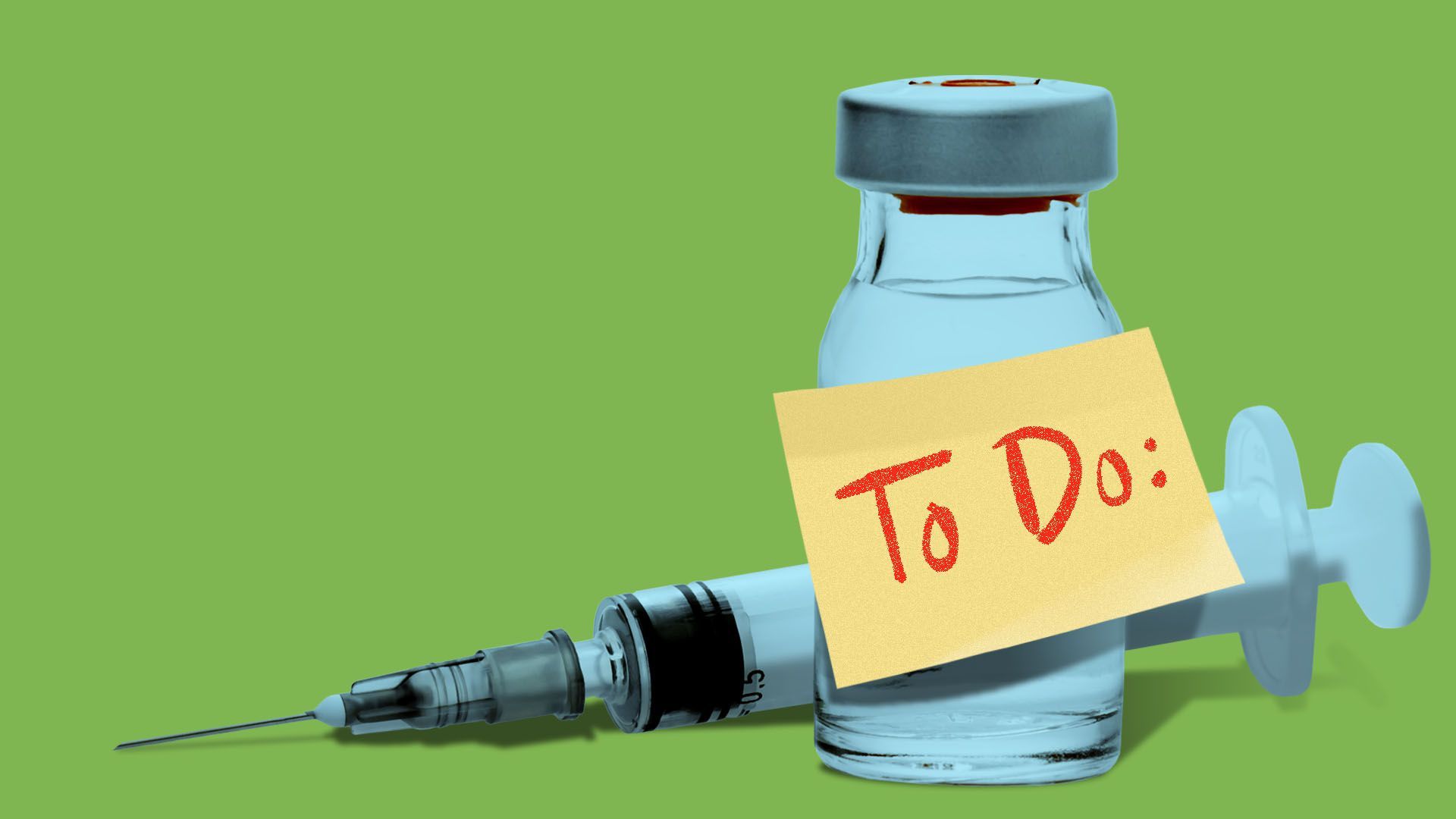 As hundreds of Minnesota companies prepare for the Biden administration's federal vaccine-or-test mandate, some have been scrambling to comply with a more stringent mandate for federal contractors.
One of them is Maplewood-based 3M Co., and its new vaccine policy is getting blowback from some employees.
Driving the news: As a federal contractor, 3M had been working under a Dec. 8 deadline to get its employees vaccinated. Then, yesterday, the Biden administration kicked that deadline back to Jan. 4.
State of play: Last month, 3M asked employees to submit proof of their completed series of COVID-19 vaccine shots. Federal contractor rules don't allow employees to opt out of the vaccine and get tested weekly instead — which is an option for employees of companies that aren't federal contractors. 3M's policy still allows for religious and medical exemptions.
A video surfaced on YouTube of employees — not showing their heads — hold signs protesting the vaccine requirement. It had more than 30,000 views before YouTube took it down for violating its community guidelines.
About 35 workers staged a protest outside its Columbia, Missouri, plant last week, and a couple went on Glenn Beck's show.
Workers are advertising a protest outside of 3M's headquarters for Saturday.
Yes, but: Surveys have shown that while employees at companies with vaccine mandates have been vocal, few of them actually follow through and quit.
Of note: 3M wouldn't say how many of its 90,000 employees have been vaccinated.
It's headquartered in a metro with a nearly 80% vaccination rate, but operates plants in areas of the country with much lower vaccine adoption.
What they're saying: 3M spokesperson Jen Ehrlich said the company, like many others, has heard from employees with strong opinions on the mandate, noting that the public gatherings have been small.
"3M will comply with the federal vaccine mandate because ... we're a federal contractor with more than 100 employees," she said. "And we believe it's important to get our workplaces back to normal as quickly as we can."
Zoom out: 3M is not alone. Lockheed Martin, a major federal contractor, is seeing protests over its mandate, as have airlines and several other companies.
Locally, UnitedHeath Group unveiled a policy in early October requiring most of its employees to show proof of their completed vaccine series by Nov. 30. UHG's policy doesn't have a weekly testing alternative, either.
The intrigue: So what happens if employees won't get the jab?
3M will be "reviewing their employment for termination," Ehrlich said.
New federal guidance gives companies some leeway, suggesting a period of counseling and education followed by discipline.
More Twin Cities stories
No stories could be found
Get a free daily digest of the most important news in your backyard with Axios Twin Cities.