Halloween Blizzard of 1991: It's OK to reminisce and to tune out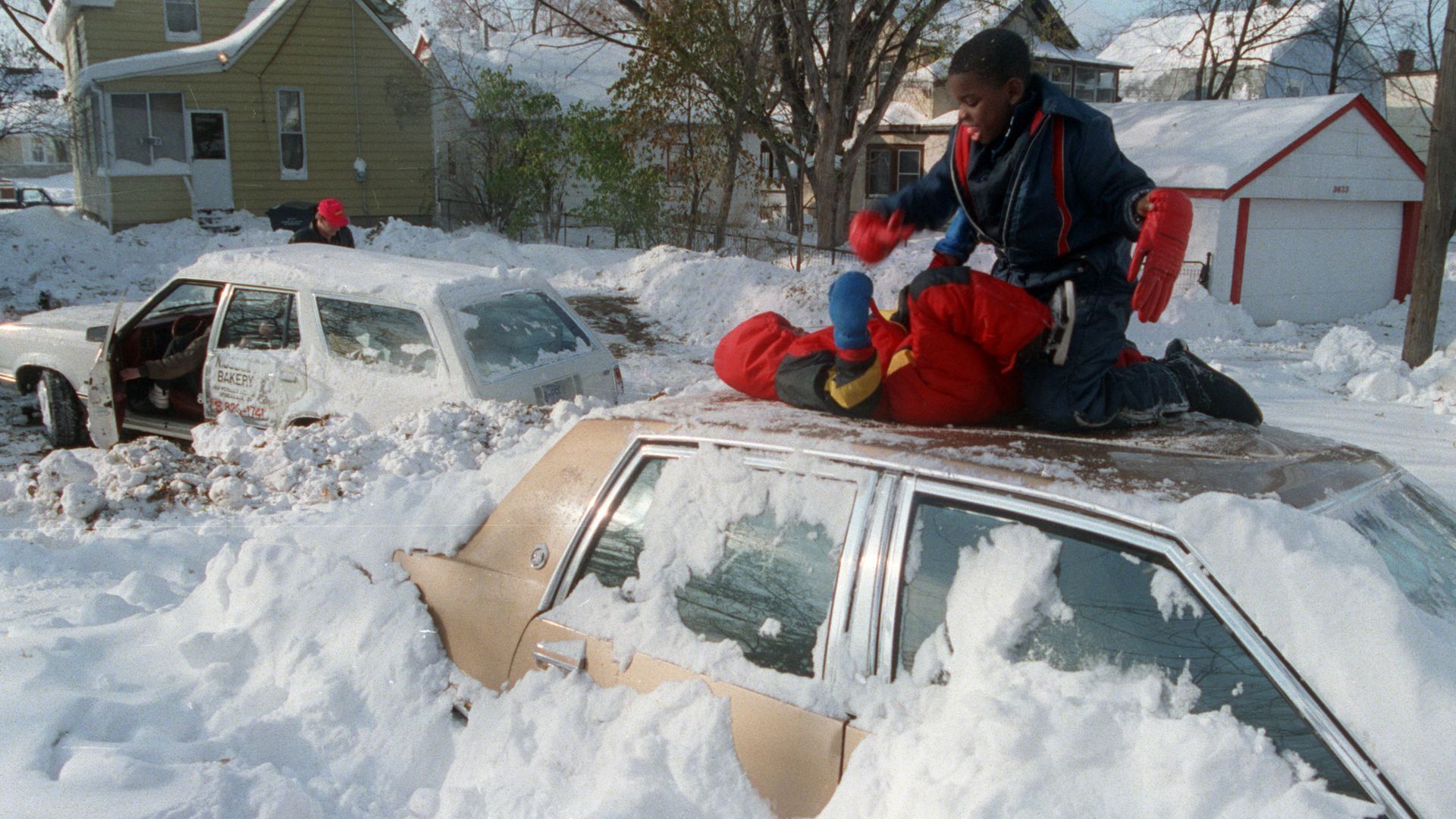 We're about to mark the 30th anniversary of the Halloween Blizzard of 1991 and if you immediately want to delete this newsletter, I understand.
Minnesotans of a certain age love to talk about that massive blizzard, which dumped 28 inches — still a record for a storm here by a margin of 7 inches — over the course of three days. Duluth got 37 inches!
Non-lifelong or younger Minnesotans should be forgiven if they're sick of hearing about it.
Allow me an analogy. You get together with your high school or college friends you haven't seen in years. After catching up on the latest in your lives, you eventually do what you always do: rehash the good times.
But imagine listening to that conversation if you didn't go to the same college or high school. Boring!
Remember, though, that for many of us in the Oregon Trail Generation (born roughly from 1975 to 1985), that week was such a formative time.
Oct. 27: The Twins win perhaps the greatest World Series ever.
Oct. 29: The World Series parade.
Oct. 31-Nov. 3: A blizzard hits that is just plain unheard of that early in the season.
Between the lines: If you braved the weather and went trick or treating, you made out like a bandit that year as people looked to get rid of full bowls of Snickers and Kit Kats.
Plus, school was canceled, which was a rarity in those days.
A parting thought: We may talk about the Halloween blizzard a lot. But a separate storm that hit the East Coast that same night was made into a movie starring George Clooney. Where's our George Clooney movie?
More Twin Cities stories
No stories could be found
Get a free daily digest of the most important news in your backyard with Axios Twin Cities.