Inside "Minnesota's first cat cafe," The Cafe Meow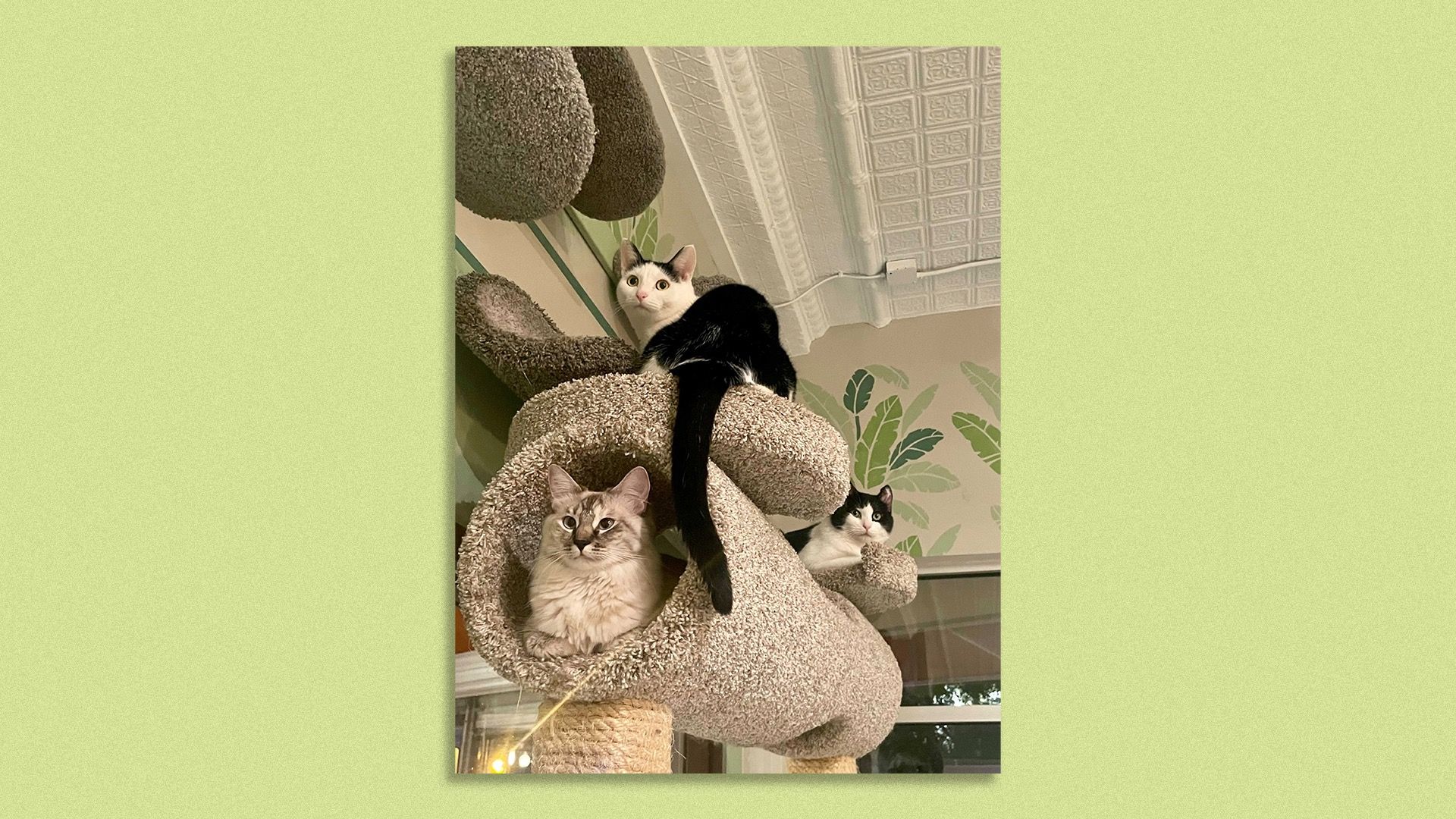 As Axios Twin Cities' resident cat owner, I visited "Minnesota's first and only cat cafe" in south Minneapolis this week.
How it works: Visitors pay $10 to spend an hour in The Cafe Meow lounge, where they can pet, play and photograph as many kitties as they want. Up to 10 people can be in the lounge per hour. 
Customers who want to enjoy the animals from a distance can do so from the separated cafe side, which has themed drinks, snacks and gifts. Sip on a "Tabby," a pumpkin spice latte, or a "Tuxedo," a white and dark chocolate mocha.
What I did: A friend and I booked the last two slots of the day. 
We agreed to the rules (no picking up or waking cats), used plenty of hand sanitizer and made sure the cats stayed inside the lounge.
Thought bubble: There were 18 (!!!) cats in the room. So even though half were sleeping, plenty were ready to play or be pet. 
Even watching them climb the wall shelves was amusing. And the coffee was very good!
The downside? The lounge smells exactly how you'd expect a room full of 18 cats to smell like. I was ready to leave after an hour. 
Thankfully, the cafe side was odorless. 
Of note: I didn't adopt one. My 3-year-old (cat) daughter Alice is already a handful. 
Follow Axios Twin Cities on Instagram to see a tour of the cafe, plus plenty of cat pictures. 
More Twin Cities stories
No stories could be found
Get a free daily digest of the most important news in your backyard with Axios Twin Cities.