What the Ward 11 results will tell us about the future of Minneapolis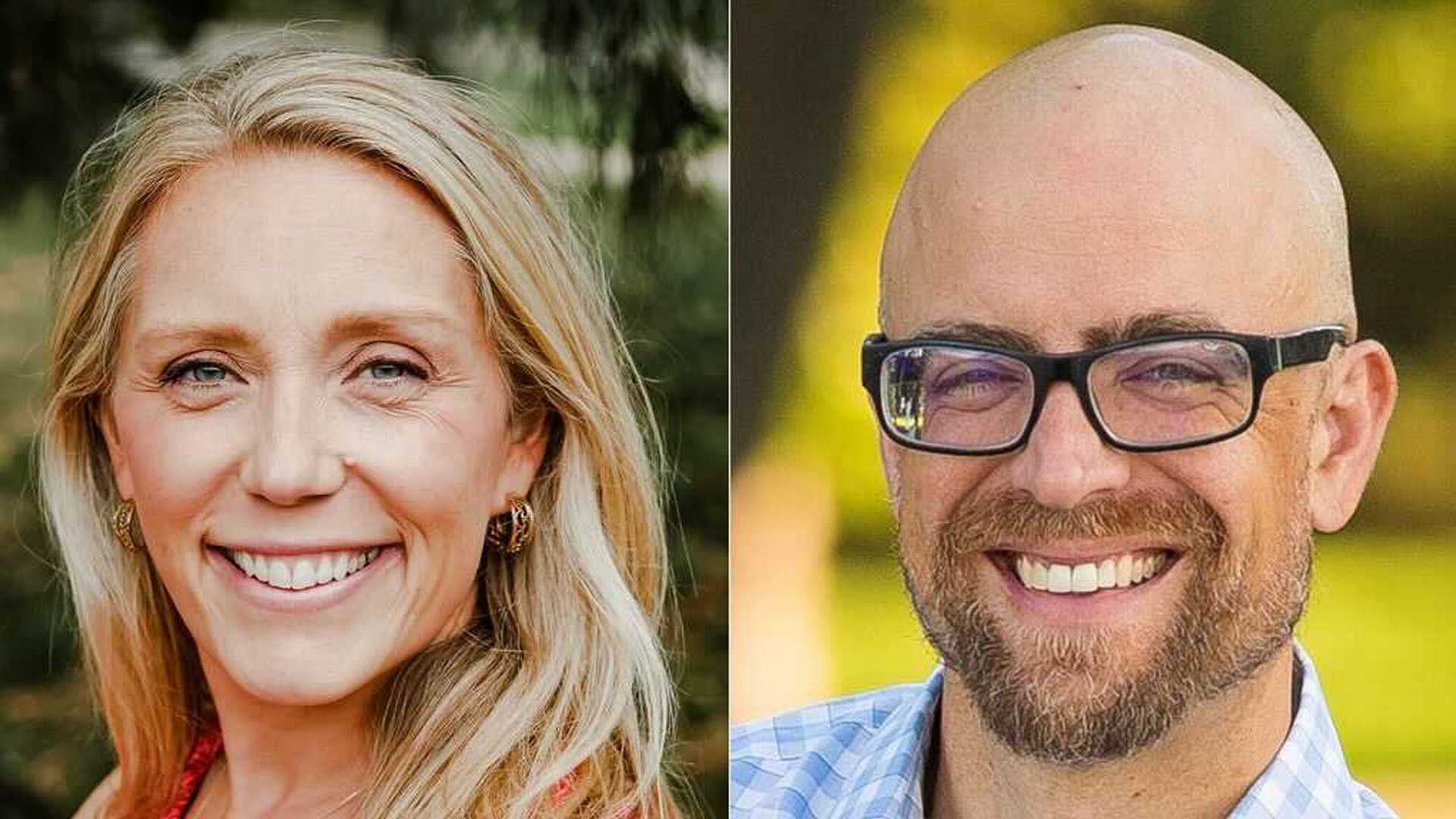 If you want to know which way the Minneapolis City Council is headed, keep an eye on Ward 11.
Why it matters: Ward 11 is a clear-cut race. It pits Jeremy Schroeder, a progressive incumbent who pledged to dismantle the Minneapolis Police Department last summer, against Emily Koski, a moderate from a prominent Minneapolis DFL family.
Koski is the daughter of the late mayor Al Hofstede and niece of former council member Diane Hofstede.
Context: The ward the two are vying to represent is in southern part of the city surrounding Lake Nokomis.
It's older, whiter and has fewer renters than the city as a whole.
State of play: Koski has blown Schroeder away in fundraising, $69,400 to $15,300. Her lawn signs are everywhere and mailboxes are stuffed with her literature.
Asked if he is the underdog in the race, Schroeder said "in some ways," but noted a candidate doesn't need that much money to win a City Council race. He's door knocking and giving voters "factual information," he said.
The top issue in Ward 11, like much of the city, is public safety. The neighborhoods were hit by the carjacking wave last winter and the 48th and Chicago business node suffered several robberies.
But at the same time, many in the neighborhood are demanding changes to policing after the murder of George Floyd.
What they're saying: "We haven't seen MPD do anything to hold their own officers more accountable," said Schroeder, who supports the charter amendment to replace MPD with a new public safety department.
"We have the exact same system we had when George Floyd was murdered. That's also what I hear at the doors and what people are concerned about," he added. "They want to be safe, they want to make sure that we have a system that works, and at the same time, (they're) kind of eyes wide open that nothing's changed."
Koski, who opposes Question 2, said the current authorized size of MPD — 770 sworn officers — feels low, and the city isn't even close to having that many officers on the street due to a wave of retirements and disability leave.
"We need to address the structural systemic racism and we need to implement deep structural change, but it's also ... creating public safety alternatives beyond policing," she said.
More differences: Koski is more moderate on other issues as well. She opposes rent control (Schroeder supports) and would likely re-visit some of the policies enacted by the previous councils, including the drive-thru ban.
The bottom line: The City Council has been moving to the left for several years now, and a slate of challengers including Koski, Michael Rainville in Ward 3 and LaTrisha Vetaw in Ward 4 could move the needle back toward the middle.
Of note: There are other less-funded candidates in the Ward 11 race, including Dillon Gherna, a public initiatives coordinator for the Hennepin County Sheriff's Office, as well as Albert Ross and Kurt Michael Anderson.
More Twin Cities stories
No stories could be found
Get a free daily digest of the most important news in your backyard with Axios Twin Cities.