Updated Oct 6, 2021 -

News
St. Paul City Council considers "pioneering" anti-tobacco proposal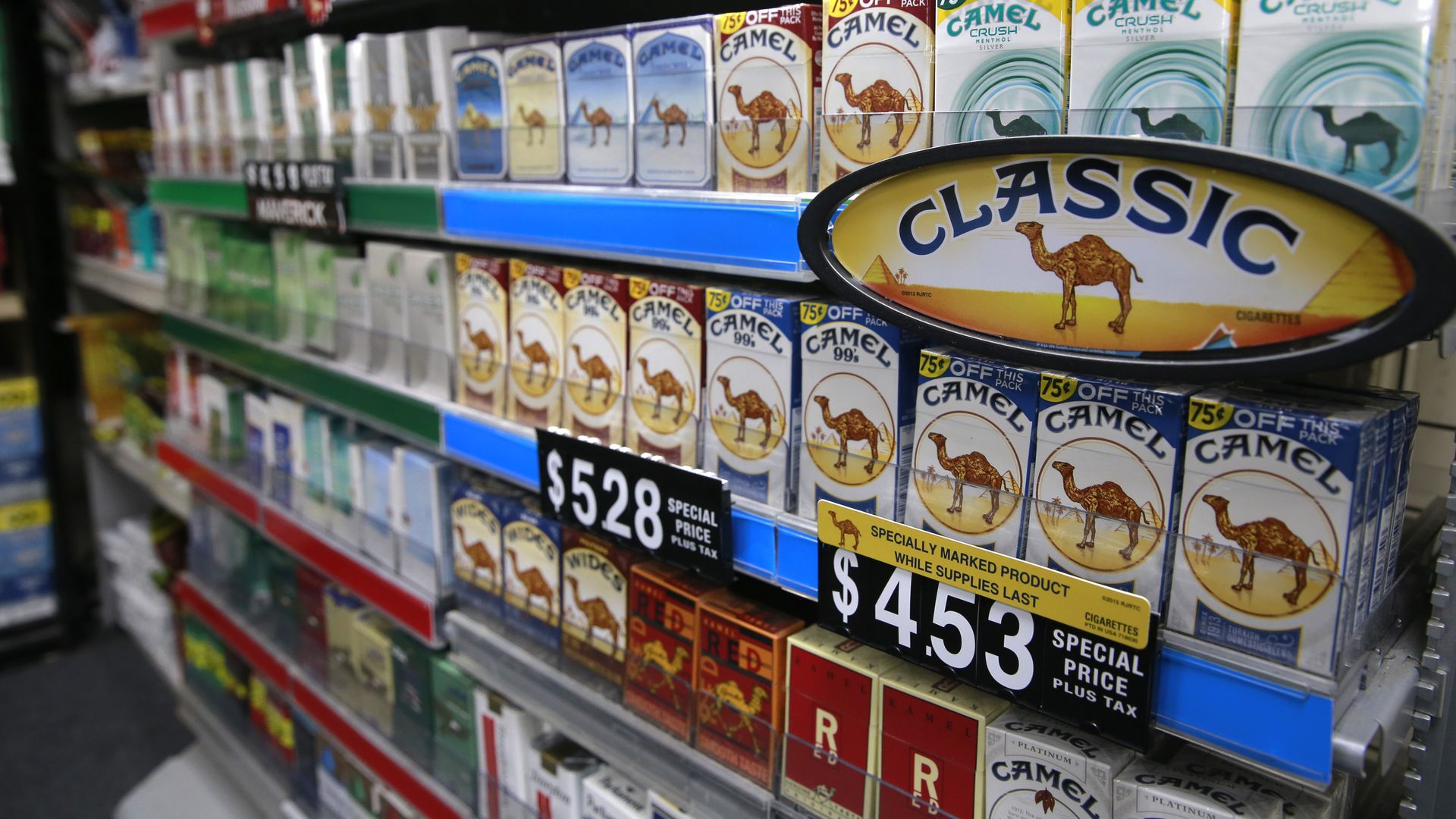 St. Paul is poised to adopt some of the nation's toughest rules aimed at reducing tobacco sales.
What's happening: All seven City Council members will formally introduce a proposed ordinance Wednesday that would set a $10 minimum price for packs of cigarettes and ban coupons and discounts for all other tobacco products, including vape pens.
The proposal, which already has the backing of Mayor Melvin Carter, would also significantly reduce the number of tobacco licenses moving forward.
Why it matters: Supporters say raising prices is one of the most effective tactics for reducing use of tobacco, which causes cancer and other adverse health effects.
They argue the promotions ban will close a loophole shops and wholesalers use now to get around minimum prices set by a state formula.
The big picture: Taken as a whole, St. Paul's proposed ordinance would likely represent the most aggressive tobacco restrictions in the country without seeking to ban sales outright, as two California cities have done.
The proposal's discount ban is based on similar measures passed in New York City and Providence, Rhode Island.
"This is really pioneering," Jeanne Weigum, who worked behind the scenes on the issue for years as president of the Association for Nonsmokers-MN, told Axios.
The other side: Lance Klatt, executive director of the Minnesota Service Station and Convenience Store Association, called the proposed ordinance "price fixing, pure and simple." He said prices should be set by market demands, not the government.
"Legal age adults should be able to buy the legal tobacco products they prefer without the government or anti-tobacco groups fixing the price of those products," Klatt wrote in an email.
Plus: Bruce Nustad, president of the Minnesota Retailers Association, told the Pioneer Press that he worries the changes could hurt local businesses, including stores already struggling due to the pandemic, online competition and existing anti-tobacco initiatives.
"What I tend to hear in St. Paul right now, pointing to what the council has done in recent years in the area of tobacco, is that it's too soon."
The average price per pack in Minnesota, with taxes, is $9.76, according to Campaign for Tobacco-Free Kids.
Between the lines: While U.S. smoking rates have declined in recent decades, some surveys and indicators suggest use was up for some in 2020.
"Tobacco and the pandemic are kind of a bad disaster coming together and we think this is the perfect time to be dealing with it ... from a public health perspective," Weigum said.
What we're hearing: Carter plans to sign the ordinance if it passes in the coming weeks as expected.
"Protecting those most vulnerable to the harmful effects of smoking is critical," he said in a statement to Axios. "As we continue supporting our community's health and wellness, I look forward to the public conversation on how this proposed amendment can support our ongoing efforts."
What to watch: Expect to see a push to pass similar measures in other cities to build momentum for a statewide law.
"Typically, these kinds of regulations get wings on the local level before they fly in the state," Weigum said.
More Twin Cities stories
No stories could be found
Get a free daily digest of the most important news in your backyard with Axios Twin Cities.