Screen Time: Sheletta Brundidge turns to people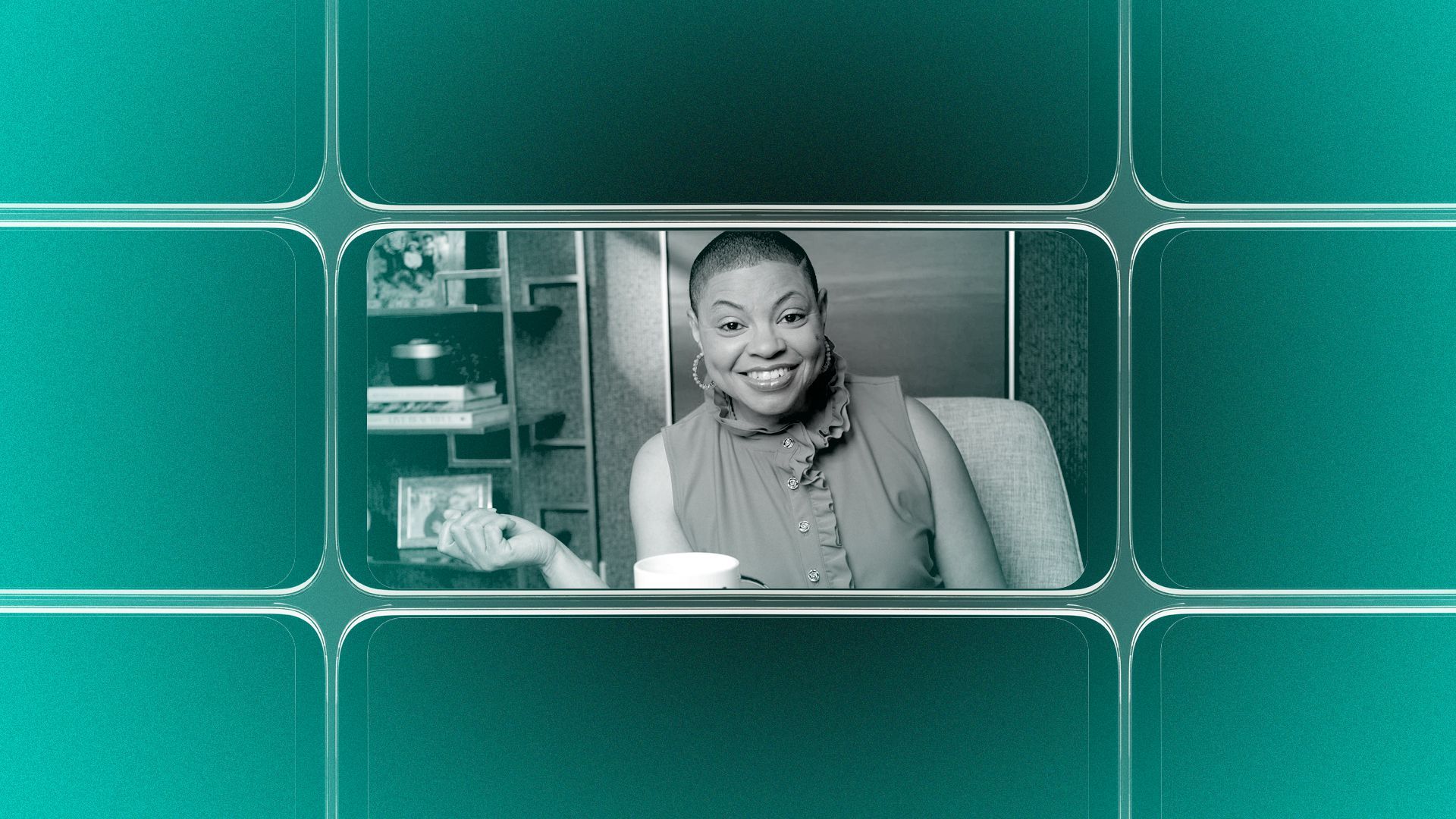 Have you heard of Sheletta Brundidge yet?
The comedian/radio host/podcaster has a Saturday WCCO Radio show and she recently appeared on "Good Morning America," getting a COVID-19 vaccine at the urging of her 15-year-old son.
Last year, she launched a podcast network called Sheletta Makes Me Laugh, which includes her own podcast as well as those of several other Black hosts and her four children, three of whom are autistic.
The Cottage Grove mom bought digital ad space on five Twin Cities billboards last month in order to elevate the Black women on her network.
"We need to flex!" she told Axios. "We need to let everybody in town know who the real boss lady is — who is the queen of Twin Cities media. Ain't nobody going to know that if we don't up these billboards."
Given her growing profile in the local media scene, we asked Brundidge about her own media habits.
📰 Go-to news source: "I listen to people. It's not necessarily that I don't watch CNN or read the Star Tribune or the Washington Post. I do all of that, too. But I listen to people. What do people talk about? What are people upset about? What do people get triggered by?"
🎧 Podcast queue: The ones on her network, like "J.E.T. Setting Divas" and "Dr. Verna's Virtues," as well as "Taxi Stand Hour" and "Twila Dang."
📖 Reading list: "That I don't have time to do. If I ain't moving I'm sleeping."
☎️ Most used app: "I don't really do apps. I am an old lady. I have a landline."
She's serious about that: After her podcasts were picked up by Audacy (the parent company to WCCO), she started telling people to download the Audacy app so they could listen to the podcasts.
"But then I looked on my phone and I (didn't) even have it yet."
More Twin Cities stories
No stories could be found
Get a free daily digest of the most important news in your backyard with Axios Twin Cities.