Your top "friend date" ideas in the Twin Cities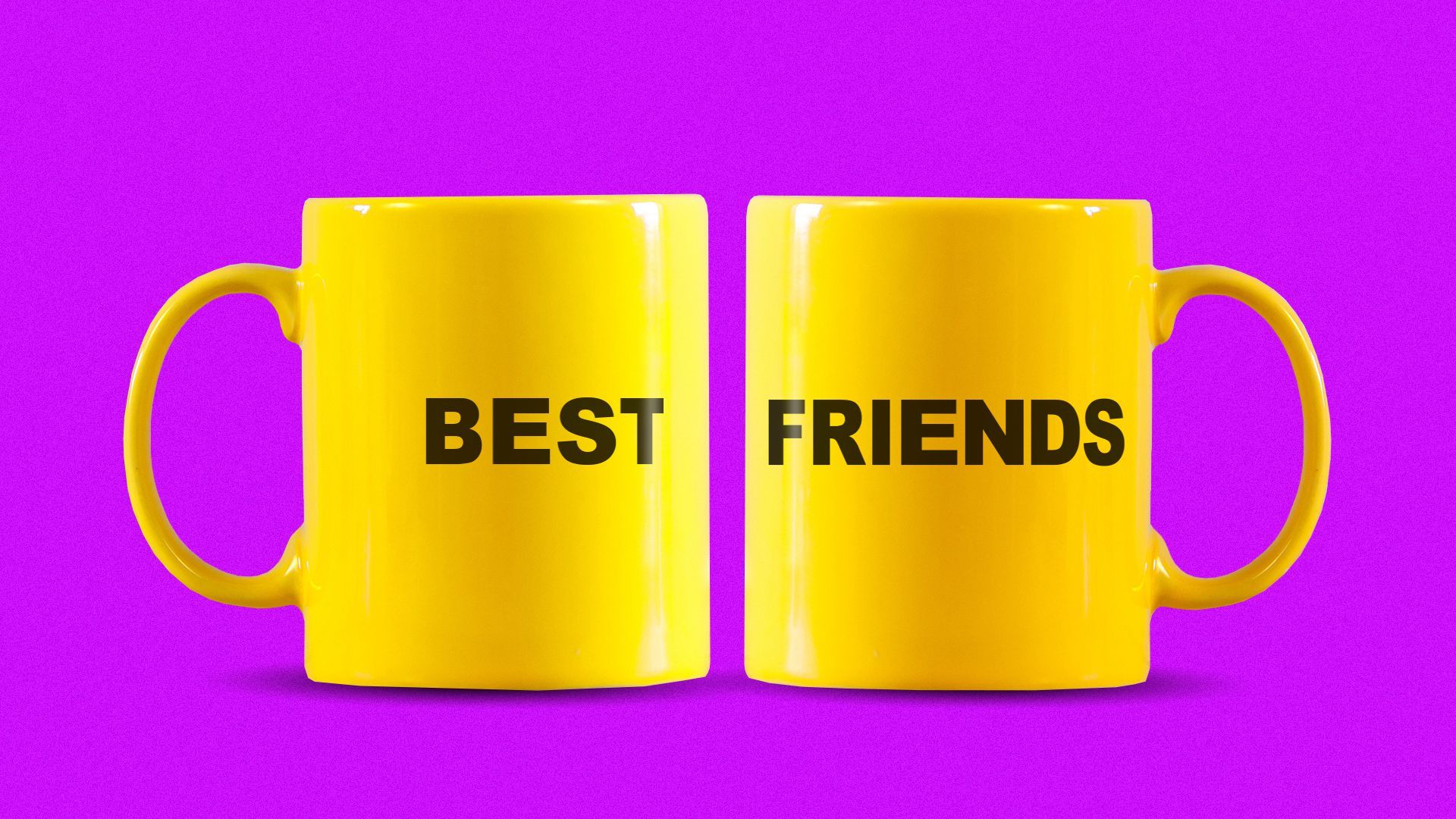 So you successfully made a new friend in the Twin Cities. Now what?
Flashback: We surveyed readers two weeks ago about their experiences making friends in Minnesota, including things to do on "friend dates."
Going to breweries, biking, grabbing ice cream and taking walks around a lake were the most common suggestions. Here are some others:
"An art fair! Good combination of things to see and eat and enjoy and (let's be honest) judge." — Grace F.
"Cafe Alma & walking the Stone Arch Bridge, because what's more Twin Cities and friend-romantic than that?!" — Marie
"Mall of America — lots of things to chat about so no awkward silences as a friendship is growing!" — Anonymous
"An evening bonfire with plenty of wine." — Shelly C.
"Ride the green line from Saint Paul to Minneapolis. Make a few stops, see a show at Turf Club. Hike Mounds Park or Minnehaha Falls areas." — Anonymous
"Volunteering. Most of the time, the task at hand is very leisurely and can serve as either a conversation starter or an easy out to fill dead air, or both." — Dan W.
"Doesn't matter. Being able to sit and chat anywhere is great. Food and beer help." — Deb
"Probably something on a boat." — Joseph H.
"A challenging day hike followed by a recovery stop at a favorite local craft brewery + tacos!" — Heather H.
"Get food at Hola Arepa, followed by some activity like an art exhibit etc, then drinks at Nighthawks and ice cream at Sebastian Joe's or Bebe Zito's." — Will
More Twin Cities stories
No stories could be found
Get a free daily digest of the most important news in your backyard with Axios Twin Cities.