What Minnesota's biggest employers are offering for parental leave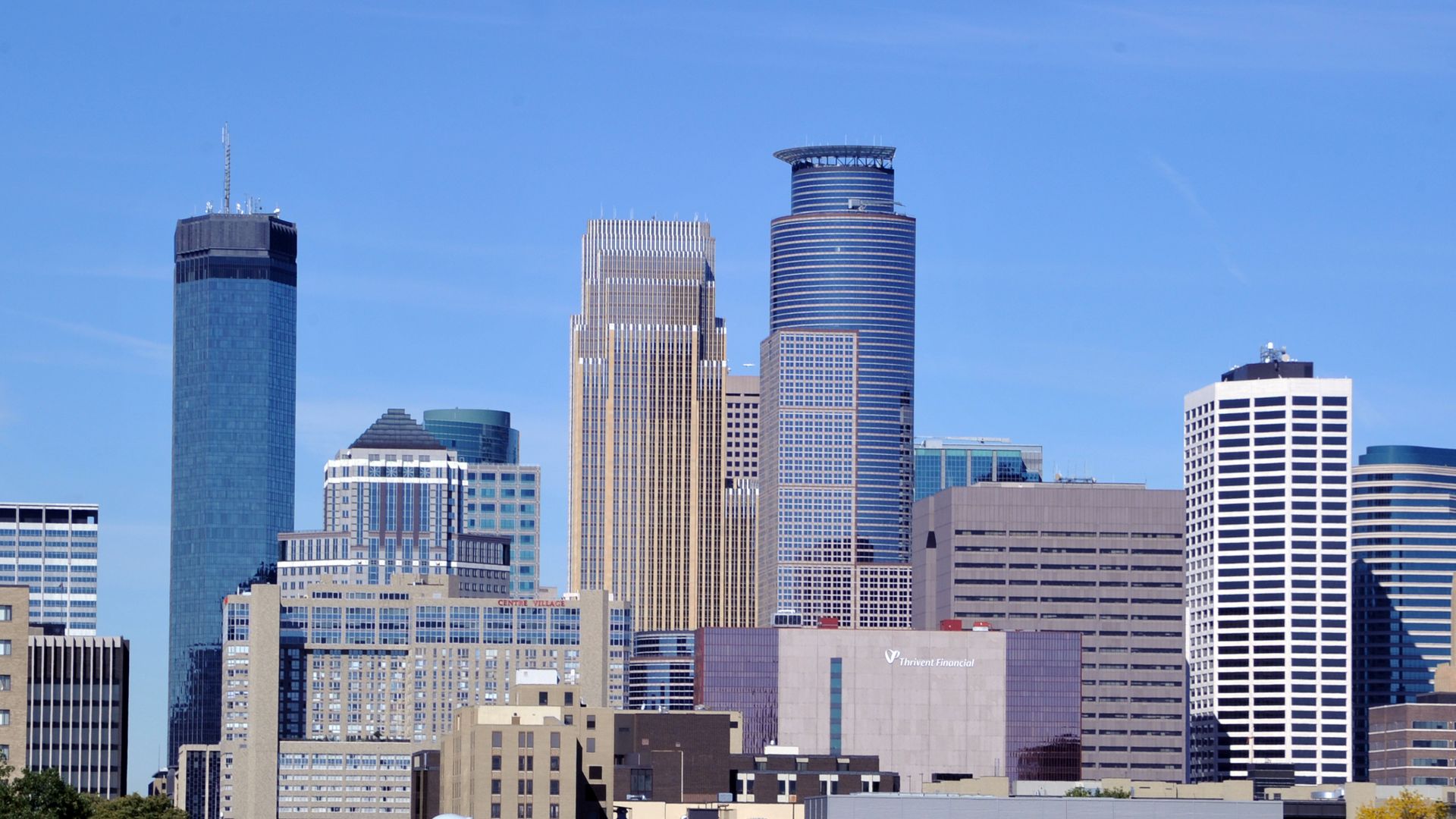 Parental leave policies vary widely depending on which Minnesota organization you work for.
Axios Twin Cities polled some of the biggest employers in the metro's private sector to see what they offer.
Hint: It's good to sell Cheerios.
Why it matters: It's a job seekers' market and talented professionals planning a family will weigh the generosity of a company's parental leave policy in deciding to take a position.
Below are responses by company representatives, unless otherwise noted.
Note: If your company is missing from the list, drop us a line and we'll add it in. Some firms didn't respond or declined to respond to Axios.
3M Co. (14,065 Minnesota employees)
Mothers and fathers of newborn or newly adopted children are entitled to up to 20 weeks (10 weeks paid and 10 weeks unpaid) of parental leave in the U.S. This is a benefit that they are eligible for from the first day of employment.
Allina Health (28,751 Minnesota employees)
Allina recently announced a new paid caregiver policy that provides up to two weeks of paid time off each year for eligible staff to spend time caring for immediate family members having serious health issues or to care for and bond with a new child.
Ameriprise Financial (4,842 Minnesota employees)
Women who deliver a baby are eligible for 16 weeks of paid time off to care for their new child or children. Ameriprise offers a two-week paid parental leave to birth, adoptive and foster parents who have worked for the company for more than six months.
Best Buy Co. Inc. (9,000 Minnesota employees)
Best Buy provides up to six weeks of time off at 100% of base pay. It allows full-time benefits-eligible employees to take a leave of absence for their own medical condition, such as needing a surgery or for mental health, without an interruption in pay.
This is in addition to a caregiver pay benefit, which is four weeks of full pay for those who need to care for a spouse/domestic partner, parent, children under the age of 18, siblings, in-laws, grandchildren, grandparents and children 18 or older.
Best Buy has some other benefits, like $14,080 in adoption expense reimbursement and up to $10,000 lifetime for infertility treatments.
General Mills (3,000 Minnesota employees, per Biz Journal)
General Mills offers fully paid time off for new birth mothers for 18 to 20 weeks, and 12 weeks parental leave (for fathers, partners and adoptive parents).
Land O'Lakes (2,000 Minnesota employees)
Birth moms are eligible for a maternity leave of eight weeks, as well as four weeks of paid parental leave.
Four weeks of paid parental leave is also offered to all new adoptive and birth parents — a benefit that can be taken within one year of the birth or the adoption.
Medtronic (10,463 Minnesota employees)
Employees are eligible for up to 16 weeks of paid time away to care for a new child.
Six weeks of family leave can also be used to care for a parent, spouse, or child with a serious health condition, and for bereavement following the death of spouse/domestic partner, child or parent.
Birth mothers get another six to eight weeks fully paid.
Mothers who complete a healthy pregnancy program can get another two weeks paid.
Medtronic also offers reimbursement of $25,000 per child (up to $50,000) for adoption, surrogacy and third-party reproduction expenses.
Target (24,000 Minnesota employees)
Target in 2019 doubled its parental leave benefits, but did not specify how many weeks.
CNBC reported the new policy provides "up to four weeks paid time off annually to care for a newborn or sick family member. New moms at Target will get an additional six to eight weeks of paid maternity leave, too."
UnitedHealth Group (18,000 Minnesota employees)
UnitedHealth Group offers four weeks of paid parental leave following the birth of a child or adoption.
In addition, UHG offers an employer sponsored/paid short-term disability benefit, which is income replacement for maternity leave for six weeks, or eight weeks following a cesarean delivery. This benefit is 60% paid by UHG, and employees have the option to buy-up an additional 20% for an 80% benefit. This means employees can secure paid coverage for up to 10-12 weeks.
United Natural Foods Inc., including Cub Foods (8,781 Minnesota employees)
UNFI offers four weeks of paid parental leave for mothers and fathers, including adoption. It also offers one week of maternity disability leave or one week of paid adoption leave (for mothers and fathers). It offers five to seven weeks of short-term disability leave for birth mothers.
Of note: This is for non-union employees.
U.S. Bank (13,400 Minnesota employees)
Provides 13 weeks of paid leave (a combination of pregnancy disability leave and parental leave) to the birth parent and four weeks of paid parental leave to non-birth parents.
Wells Fargo (17,000 Minnesota employees)
Provides up to 16 weeks of paid leave for a primary caregiver, and up to four weeks for a parent who isn't the primary caregiver, to care for a new child following birth or adoption. Eligibility begins after 12 months of service.
Xcel Energy (5,456 employees, according to the Biz Journal)
In addition to six to eight weeks of paid maternity leave, Xcel offers an additional four weeks of paid time off to help parents bond with their new child, whether through birth, adoption or fostering.
It also offers adoption assistance services, which reimburses employees for eligible expenses up to $2,000.
Declined: North Memorial, M Health Fairview, and Life Time Inc. declined to participate by the deadline.
Health Partners did not respond to Axios emails.
Of note: Axios offers 12 weeks of paid parental leave for a primary caregivers following the birth or adoption of a child. Secondary caregivers get four weeks.
More Twin Cities stories
No stories could be found
Get a free daily digest of the most important news in your backyard with Axios Twin Cities.