Silence in Arden Hills over stalled Rice Creek Commons project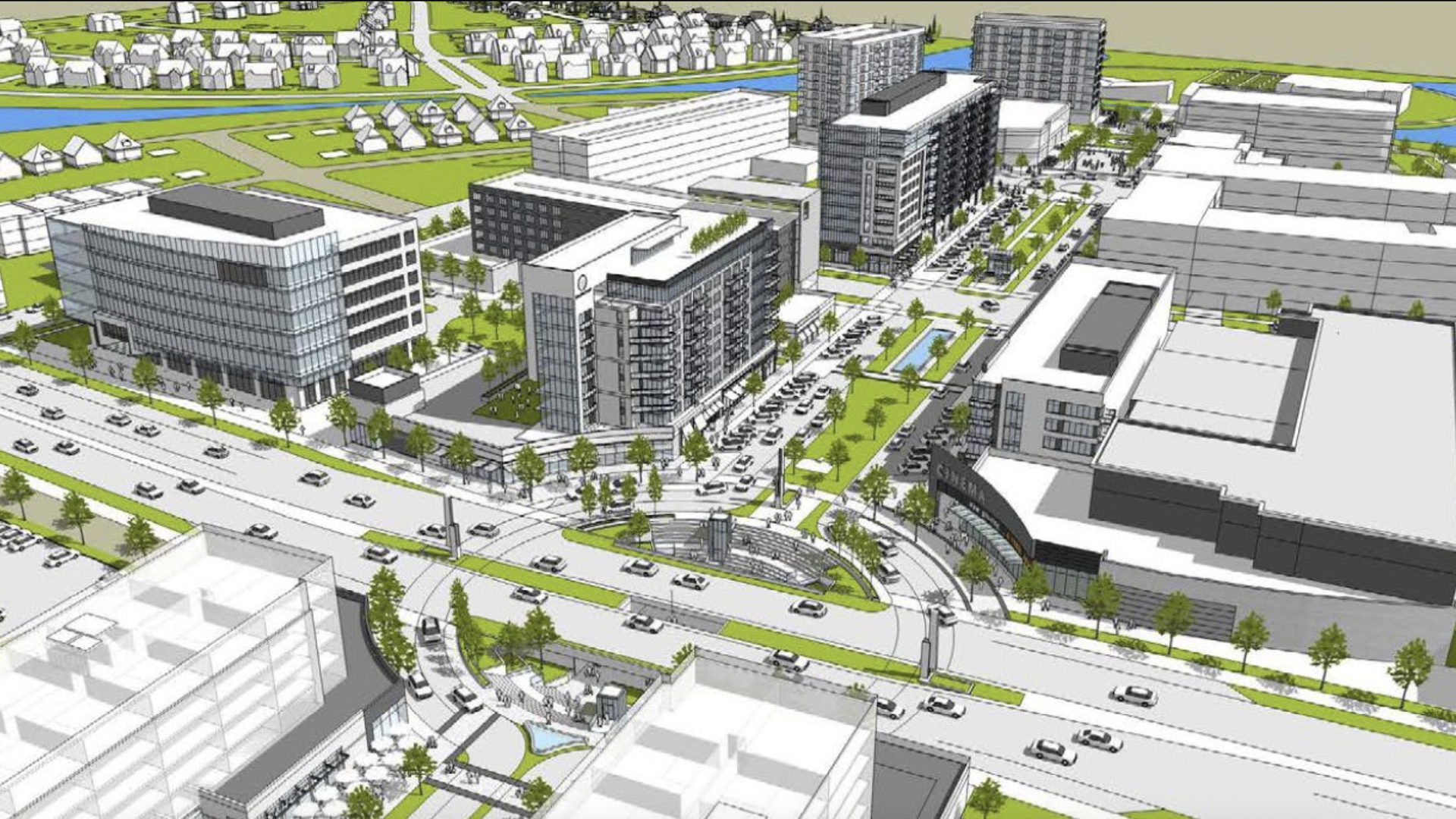 Arden Hills and Ramsey County still aren't talking about a massive redevelopment project that's already been delayed for years.
What's happening: Ramsey County commissioners continue to no-show for meetings of a joint development authority for Rice Creek Commons, a 427-acre project to turn the former Twin Cities Army Ammunition Plant plant into housing and commercial space.
Why it matters: Ramsey County has spent $40 million buying and cleaning up the site in hopes of spurring a major redevelopment that would add to the tax base and provide more affordable housing.
But eight years later, the county has nothing to show for it.
Context: The two sides have been at odds over housing density for the project and wound up in court over the dispute, with Ramsey County trying to dissolve its joint authority with Arden Hills.
A judge ruled in June that the authority would stand, but said county officials are allowed to continue to not attend meetings while they work out a deal with master developer Alatus LLC.
Ramsey County wants up to 2,500 homes, with at least 20% of them affordable. Arden Hills wants 1,460 homes, with 10% of them affordable — a number both sides had previously agreed to before the county asked for more due to a housing crunch.
What's new: Ramsey County commissioners Rafael Ortega and Victoria Reinhardt skipped two meetings following the judge's ruling, including one on Aug. 2 that was canceled after the quorum wasn't met.
"They must not be interested in developing TCAAP, or they'd get their butts here," Arden Hills City Council Member Brenda Holden said at the Aug. 2 non-meeting. "You know, they sue us, they lose the suit, and yet we still don't have any cooperation from them."
What else: Ramsey County Manager Ryan O'Connor sent Arden Hills City Administrator Dave Perrault a letter after the ruling, telling him county commissioners would continue to sit out meetings until there's a "substantive development agreement to discuss." He encouraged Arden Hills officials to meet with Alatus.
The county said it never got a response to that letter. Perrault and Holden couldn't be reached for comment.
Alatus Principal Bob Lux said his firm has been in talks with city and county officials, but didn't answer a question about what exactly is being discussed.
The bottom line: Arden Hills will have to approve land use applications for the project at some point. The lack of communication between the two is a bad sign.
More Twin Cities stories
No stories could be found
Get a free daily digest of the most important news in your backyard with Axios Twin Cities.